Student Stories
A good way to understand Natural Sciences is to find out about some of the unique combinations of science subjects that our students have chosen. A flexible choice for Eloise
"I chose to study my Natural Sciences degree because it is so flexible, I had the freedom to pick and choose the modules I wanted to study, which meant there's not one module I don't enjoy. I find that the practical workshops and learning how to write reports really put me in good stead for the future and provides me with a range of great future prospects after my studies. If I want to further my studies and study for a PhD, I'm readily equipped with independent study skills and I know how to undertake research. If I decide to work in industry then I'm equipped with hands-on skills and experience.
"I first came to the Lancaster University on an Applicant Visit Day and I remember walking up the main drive of campus and being completely blown away at how stunning it was! I was greeted by both the staff and students in a welcoming manner which sparked my sense of belonging to the University straight away and I immediately felt comfortable, meaning that I didn't end up looking at other universities.
"Lancaster University has a real community feel and everything you need to access is right on your doorstep. You can also escape from your studies by going on the woodland walk and exploring nature, as the campus is surrounded by countryside.
"The favourite aspect of my course so far is the group project we did on my chemistry module, where we designed a safe rechargeable zinc battery, as this allowed us to put a lot of our skills and knowledge learnt from previous years into practice, whilst learning new techniques too."
Eloise Fraser-Hurley is in her third year of her MSci Hons Natural Sciences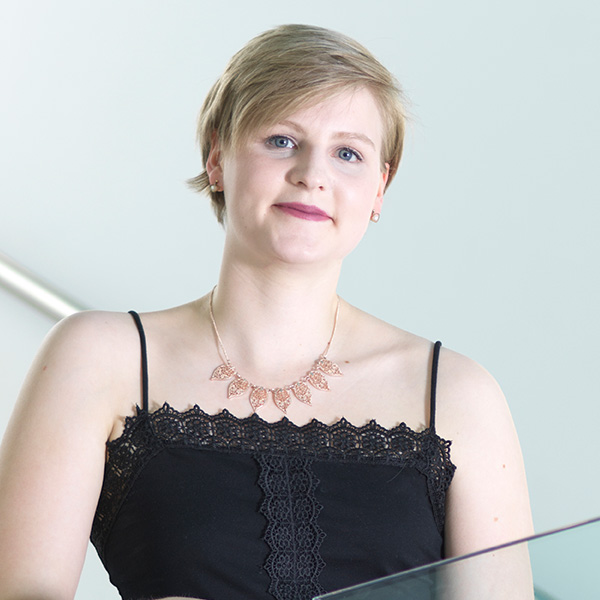 A friendly place for Laura
"I chose to study my Natural Sciences course at Lancaster because it was the only university which allowed me to effectively create my own degree! I chose modules which suited my interests and career goals. There are lots of different pathways available to those who study Natural Sciences and I was able to focus more on the Chemistry and Environmental Science side.
"I knew Lancaster University was the place for me, not just based on the flexibility of my course and the exciting range of modules, but how friendly and welcomed I felt when I first attended an Open Day and I knew Lancaster's beautiful campus felt like home.
"I come from Portsmouth where it's busy, loud and bustling. I find Lancaster is very different for all the right reasons, I find it really peaceful, everything is all in one place and there's always somebody you know when walking around the campus or the city, so you never feel lonely. There's loads to do close by too, you can experience big city life by going to Manchester which is short train journey away, or local areas such as Williamson Park, where I like to go to chill out.
"The course also gives us opportunities to undertake fieldwork and on a couple of occasions we've travelled to the Lake District. Fieldwork not only allows us to put our skills into practice, but gets us off campus, provides bonding time with our course mates, and we can talk to industry professionals. It's a great way of bringing our learning to life and experiencing what life in the workplace will be like after our studies!
"When I complete my studies at Lancaster University, one thing I will look back on and remember is my lecturers. They are so friendly, so approachable when you need help and they really care about you and your future."
Laura Heathcote is in her third year of her MSci Hons Natural Sciences A home for Sandra
"I was in my final year in high school and I was initially looking for a degree that wouldn't constrain me to only one science, because I couldn't decide between them and wanted to do all of them. When I came across Lancaster – I saw its ranking position and then the first thing that caught my eye was the campus. I did a virtual campus tour because I'm from Romania and couldn't come to an Open Day. It was amazing and I knew it was the place for me!
"I come from Bucharest, and Lancaster is different in the sense that in Romania we don't put such an emphasis on sciences for uni, so that was the game changer for me.
"The flexibility of the degree is what I loved because not every university offers that level of control over all of your choices. In the first year, they tell you everything that you can do in your second part of your degree, so that makes it easier for you to choose exactly what modules you want in your second and third years. In the second and third year, I chose only the modules I wanted to do, and that was fantastic because it really made me feel enthused.
"I definitely feel I've made Lancaster my own little home. I have never been homesick, and I think that was because in my first year there was a lot of activities to get involved in such as societies that really filled up your timetable. Making friends at university wasn't scary at all. During freshers' week everybody was so nice and helpful, so that really helped. I found people were really open and wanted to meet you and speak of different interests that you had in common. I'm now living in the city and I find it amazing. I also enjoy hanging out with my societies, attending socials or just hanging out with my friends."
Sandra Georgescu is in her final year of her BSc Natural Sciences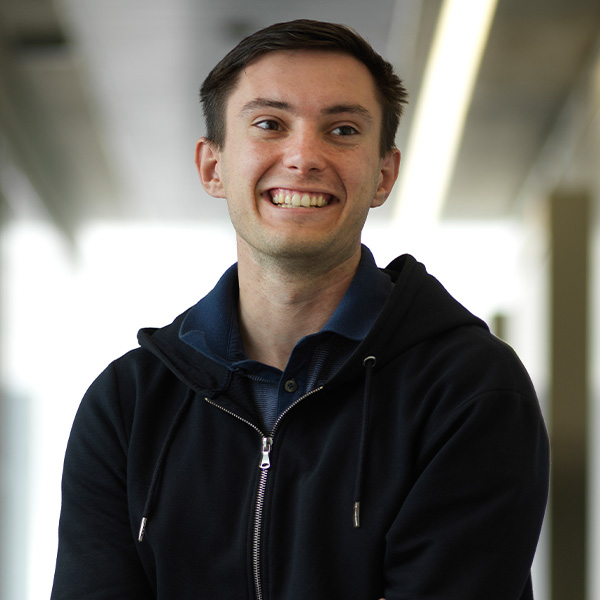 A welcoming place for Alistair
"I came to Lancaster for an Open Day and I absolutely fell in love with the campus. The course was perfect for me, as I wasn't entirely sure what I wanted to do, so everything just seemed to work out great. It was my first choice as soon as I came here.
"I was amazed at how welcoming the College system was. I got involved in the rugby team and loads of different sports teams and everyone was just super welcoming. You can make loads of different friends, you have your flat, you have your college, you have your course, and I just felt really at home here.
"I was doing Maths, Physics and Environmental Sciences for my A levels and as I really enjoyed doing all of them, I couldn't decide which degree to do. Then I came to Lancaster and it was one of the only universities to do a Natural Sciences degree where you could do whatever you wanted, so that was perfect! You can pick whatever you want and then you can specialise as you go through the years. It's all about the flexibility.
"There's loads of support course-wise if you ever feel like you're struggling with coursework or with exams. Meeting with academic advisors is really useful. The academic advisors are lecturers and professors and their role is to meet with you every term. They go over your coursework and how you're feeling about your course, your grades or if you feel like you need any help. I have three different tutors because I do three subjects. It's just a nice support network as it is tailored to your degree; so for me, my physics tutor only deals with Natural Sciences students so she knows exactly what I'm going through and what's happening, which is great.
"I'll be graduating this year and going to my graduate job at National Air Traffic Service, (NATS), as an Assistant Research Analyst where I've got a two year contract and after that I'll either go into the next level position or do a masters within the next two or three years."
Alistair Welford is in the final year of his BSC Hons Natural Sciences