Our People
ISF's Leadership Team contains expertise from across the Arts and Sciences. Prof. Rebecca Braun
Co-Director & Theme Lead for Cultural & Creative Futures
I research different forms of creative practice around the world and apply them both to practical policy making and to contemporary cultural critique. This is a licence to care deeply about the multiple contexts we inhabit, from those of our imagination through to the very real circumstances in which we live, think, and act. Since 2014, I have co-designed and delivered research projects with a range of international government agencies and creative partners, while my most recent books (two new titles in 2020) have pioneered a multi-vocal, practical angle on concepts of world literature, culture and authorship.
Prof. Richard Harper
Co-Director & Theme Lead for Digital & Material Futures
Originally trained as a sociologist but now a computer scientist, Richard is concerned with how new technologies shape us and how we in turn shape our technologies - in the space that is often known as Human Computer Interaction or HCI. He has written 13 books, including the IEEE award winning "The Myth of the Paperless Office"; "Texture", (the A.o.I.R. book of the year 2011); and "Choice" (2016). The latter examines everyday choice-making activities and considers these in light of scientific theories about the mechanics of the 'mind'. His scientific articles cover a wide range of topics, from the social impact and design of mobile phones, to the future of search engines, to the latest incarnation of artificial intelligence.
Prior to becoming Co-Director of the Institute for Social Futures at the University, (where he is also Professor of Computer Science and Communication), he led research groups at Xerox (Euro) Parc and Microsoft, and was the director and founder of The Digital World Research Centre at the University of Surrey. He is a Fellow of the IET and of the Royal Society of Arts. In 2014, the ACM elected him Fellow of its Academy in honour of leadership in the field of Human-Computer Interaction. He is also a Visiting Professor in the College of Science at the University of Swansea, Wales. Distinguished Prof. Linda Woodhead
Co-Director
Linda is Distinguished Professor of Religion and Society at Lancaster University, and an expert on religion, beliefs and values. Her books, articles and broadcasting have investigated the decline of Christian influence and the rise of alternative beliefs, values and rituals – both spiritual and non-religious. She is interested in what really matters to people and how this shapes social futures.
Linda has recently been at Stanford University working on a collaborative project on 'Gen Z' students in the US and UK, their identities, values and preferences – and the implications for the future. The resulting book will be published by the University of Chicago Press in 2021. Her previous books include That Was the Church That Was: How the Church of England lost the English People (with Andrew Brown, 2016), Christianity: A Very Short Introduction (revised edition 2014), A Sociology of Religious Emotions (with Ole Riis, 2010) and The Spiritual Revolution (with Paul Heelas, 2005). Linda studied at Cambridge University and has been awarded honorary degrees by the Universities of Agder, MF Olso, Uppsala and Zurich.
Dr Carlos Lopez-Galviz
Associate Director & Institute Lead on Engagement
My work looks at futures thinking and future forming through the lens of cities, ruins and infrastructure. I have studied cities like London, Paris and Shanghai, using history as a means of thinking about what theories and which methods are relevant to understanding their future today and in the past. I am interested in research that is comparative and collaborations that combine disciplinary rigour with cross-disciplinary openness.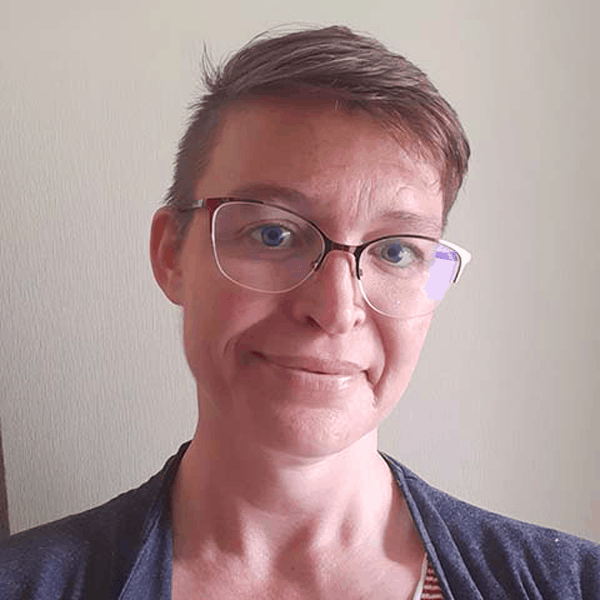 Dr. Emily Spiers
Associate Director & Institute Lead on Methods
Emily Spiers is Lecturer in Creative Futures. Her work focuses on future-oriented, innovative trends in communicative and literary practices. She explores how futures are being envisaged, anticipated and made through art and literature -- and how creative narratives can help articulate multiple futures in fields as diverse as defence, education and climate change.
She has worked with multiple government agencies and creative partners to articulate the importance of critically engaging with the world-building techniques that form the foundation of futures thinking and futures literacy.
Visit my page on Academia.edu or onTwitter.
Dr Kirsti Ashworth
Theme Lead - Health & Wellbeing Futures
My research focuses on the interactions between the land surface, the atmosphere and society. Originally trained as a Chemical Engineer, I gained a PhD in Atmospheric Sciences with a specific interest in how highly reactive gases released from vegetation affect and are affected by climate and air quality. However, I have become increasingly interested in exploring how scientific knowledge can be used as an agent of societal change. We "know" why air quality is poor, so why can't we "solve" it? Through working on the use of urban green space to mitigate climate and air pollution, I became more aware of environmental (in)justice, air (ine)quality and health inequities across the population, and the need for agency, hope and futures thinking. I am currently involved in the Phoenix 2020 Project, with local artists Green Close Studios, using creative arts to support mental health recovery post-COVID and see a bright future for ISF and Lancaster in the field of Mental Health and Wellbeing Futures! Dr. Paul Young
Theme Lead for Environmental Social Futures
We must get better at engaging more voices to shape our future environment and our relationship with it. As an atmospheric and climate scientist, I've led and been part of fantastic teams to understand the natural science around air pollution, the ozone layer and climate change, and how these all might change in the future. Yet this work is often done without questioning the socioeconomic assumptions and values that underpin these future projections, and seldom does it engage with the communities that are on the receiving end of change. Through the ISF's Environment Theme, we will build inclusive projects to confront future environmental change, uniting expertise from local communities, commerce and government together with academic knowledge and methods from the social and natural sciences, humanities, and art and design.
Institute's Administrator