Ever Present Help: Ruskin's Artists
5 October - 11 December 2015
A comprehensive display of the work of Victorian artists, famous and obscure, who assisted John Ruskin at different times throughout his life.
John Ruskin was a source of inspiration for plenty of artists of his generation, including those of the Pre-Raphaelite circle, and personally encouraged many. He received little formal training but was skilled and confident enough to discuss the practice of art with leading painters, such as J.M.W. Turner, and to teach drawing classes at the Working Men's College between 1854 and 1862. Despite his stature, however, Ruskin welcomed the assistance of others, particularly engravers and copyists who helped to provide him with illustrations for his books, from The Stones of Venice (1851-53) to Proserpina (1885), and teaching materials for his Drawing School at Oxford University.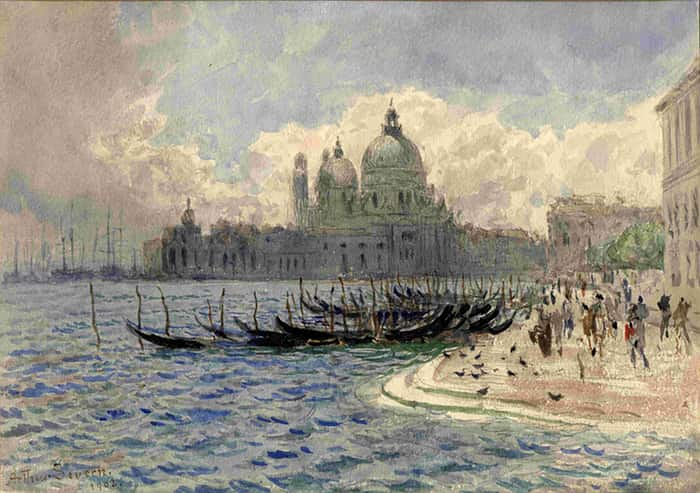 Arthur Severn: The Salute, Venice - showery weather
This colourful display, drawn entirely from the Museum's Whitehouse Collection, focused on the artists who knew Ruskin well and could be relied on for assistance when required. They range from John Everett Millais, who worked on diagrams for Ruskin's earliest lectures in 1853, to J.W. Bunney, Edward Burne-Jones, William Ward, T.M. Rooke, Arthur Severn (husband of his Ruskin's cousin, Joan) and W.G. Collingwood. A number of female artists were also represented, including Mary Byfield, Kate Goodwin, Isabella Jay and Kate Greenaway.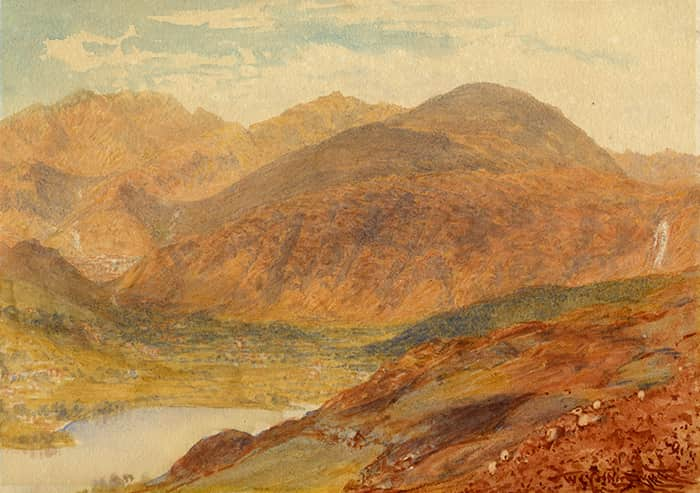 W.G. Collingwood: Coniston and Tilberthwaite from above Brantwood