This exhibition told the story of Venice and its beauty, through highlights of John Ruskin's 'The Stones of Venice' and modern photographs by Sarah Quill.
John Ruskin's first visit to Venice was in 1835 at the age of 16. The city, which he visited 11 times in total, had a lifelong influence on him, both emotionally and intellectually. Initially seduced by its romantic beauty, Ruskin later chose to undertake a far deeper study of its history, art and architecture than anyone had previously attempted, in his major work The Stones of Venice (three volumes).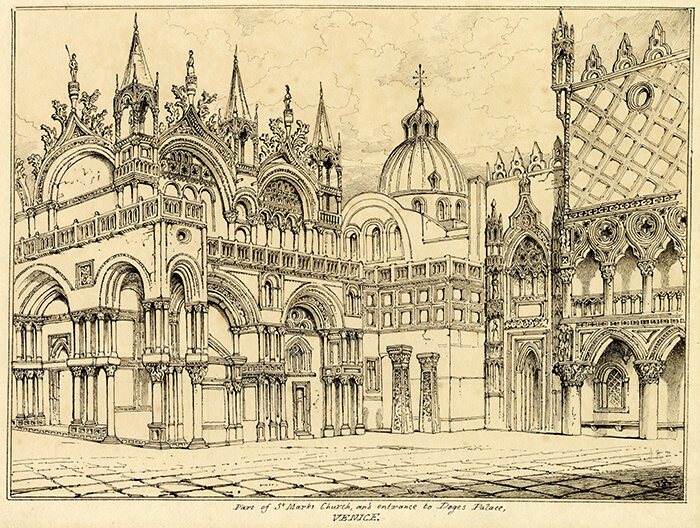 John Ruskin: The Piazzetta and St Marks, Venice, 1835
This exhibition showed highlights of this work side by side with recent photographs of Venice by the renowned photographer Sarah Quill. Her 40 years recording architecture and daily life in Venice through photography rivals Ruskin's own fascination with, and dedication to, this beautiful city.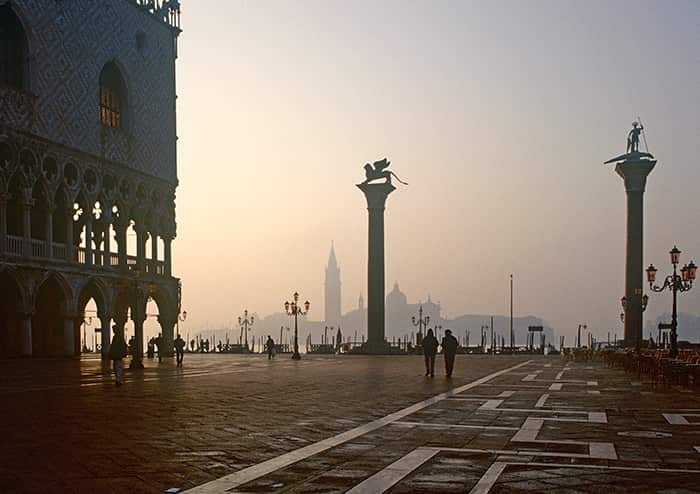 Sarah Quill: The Piazzetta at dawn, 1997