'More Valuable than any Sketch': Ruskin's Daguerreotypes of Northern France
17 January – 22 April 2011
Looking through the lens at the great landscape and architecture of northern France.
John Ruskin explored northern France through daguerreotype photography over a number of years. In 1848, he honeymooned there with Effie Gray and likely bought or commissioned his early images of Rouen Cathedral. By the summer of 1849, Ruskin had acquired his own daguerreotype equipment and captured many subjects in the Alps whilst being largely assisted by his manservant, John Hobbs. Later visits to northern France in the 1850s were accompanied by Hobbs' successor, Frederick Crawley, who helped Ruskin to capture the impressive Gothic architecture of the area.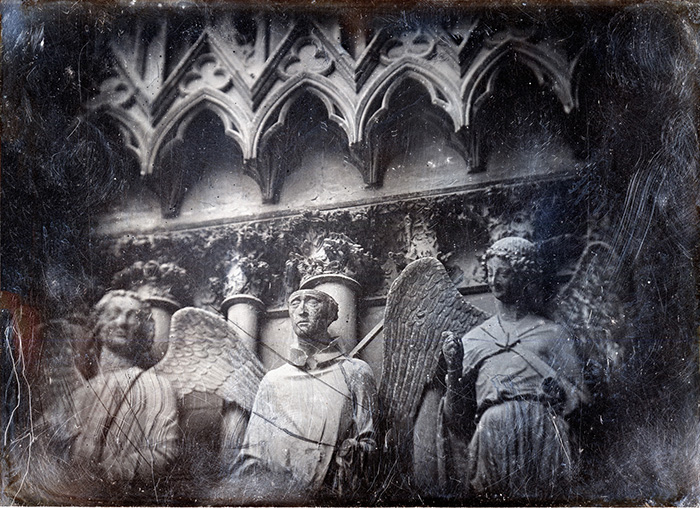 John Ruskin: Rheims. Cathedral of Notre Dame. Principal facade, north portal. St Denis and the Angels, 1856
The Museum's Whitehouse Collection contains 125 daguerreotypes – one-off plates made using the first popular process of permanent photography. Nearly all of Ruskin's daguerreotypes are of architecture and landscape, reflecting the central interests which gave rise to his most important early books: Modern Painters (5 volumes, 1843-60), The Seven Lamps of Architecture (1849) and The Stones of Venice (3 volumes, 1851-53). As the second display in a series of four, this exhibition focused on Ruskin's scenes of northern France. Alongside daguerreotypes of the region's spectacular Gothic cathedrals, such as that of Chartres, Rheims and Rouen, other complementary material from the collection was shown including watercolours, drawings, books and other historic photographs.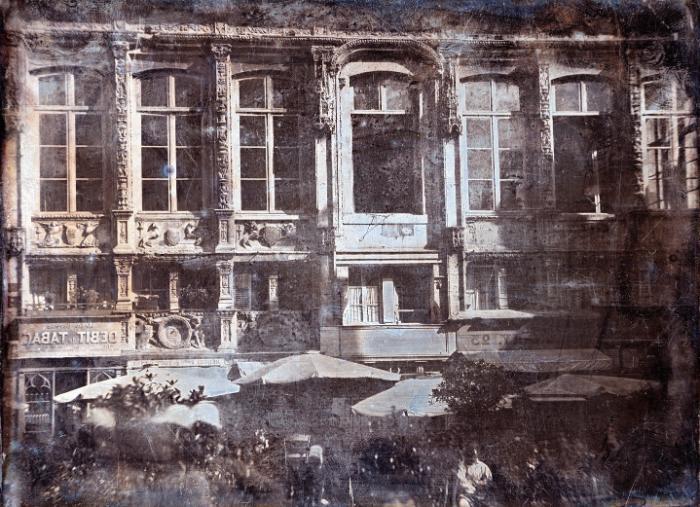 ‌
John Ruskin: Rouen. La Cour des Comptes on the Market Place [with people and stalls], 1854