Ruskin and the Lake District
29 April - 27 September 1998
Through art and writings, this exhibition told the story of John Ruskin's undying love for the Lake District.
The Lake District was central to the work of John Ruskin, who was a writer on art and architecture, a geologist and naturalist, a social commentator and an environmentalist. It was this remote and beautiful region which inspired his "ruling passion": a love of landscape which encompassed the geology that shaped it and the living things that flourished in it, as well as its portrayal in art.
For Ruskin, both as a refuge and a resource, the Lake District became his home. From Brantwood, on the shores of Coniston Water, he followed Wordsworth's footsteps in preserving the region's fragile beauty for the education and enjoyment of future generations.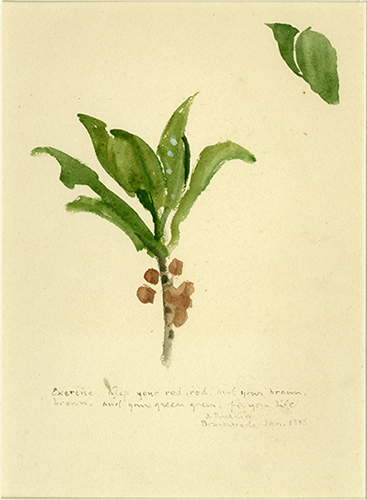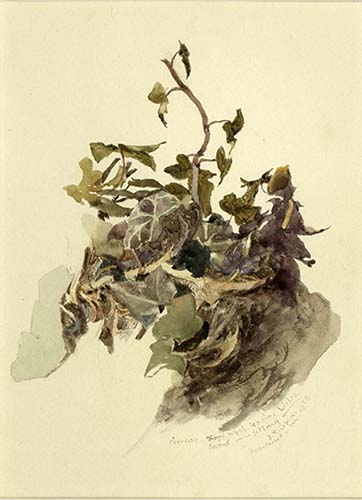 John Ruskin: Leaves and Berries and Study of Ivy, 1873
This exhibition was divided into two sections: the first entitled 'Ruskin: the Visitor' and the second 'Ruskin: the Guardian'. 'Ruskin: the Visitor' examined the way in which the "rocks and stones and trees" of the Lake District helped to guide and direct Ruskin's thoughts on landscape. Separately, 'Ruskin: the Guardian' looked at how Ruskin's writing on the environment was instrumental in the shaping of attitudes towards the Lake District and its protection from industrial development. The exhibition as a whole included works by Ruskin and others, such as William Henry Millais.
Image 1

John Ruskin: Ferns on a Rock, 1875