Ruskin and the Sacred
15 October - 14 December 2012
Exploring how John Ruskin, in his approach to art, nature and even wider social concerns, often appeared to consider the 'sacredness' of things.
"I desire ... to leave this one great fact clearly stated. There is no wealth but life. Life, including all its powers of love, of joy, and of admiration. That country is the richest which nourishes the greatest number of noble and happy human beings; that man is richest who, having perfected the functions of his own life to the utmost, has also the widest helpful influence, both personal, and by means of his possessions, over the lives of others."
John Ruskin, Unto this Last, 1860
'Ruskin and the Sacred' explored a variety of ways in which the sacred played a part in the life and work of John Ruskin. It brought together work by Ruskin and that of his friends and family, alongside examples of pictures commissioned by him.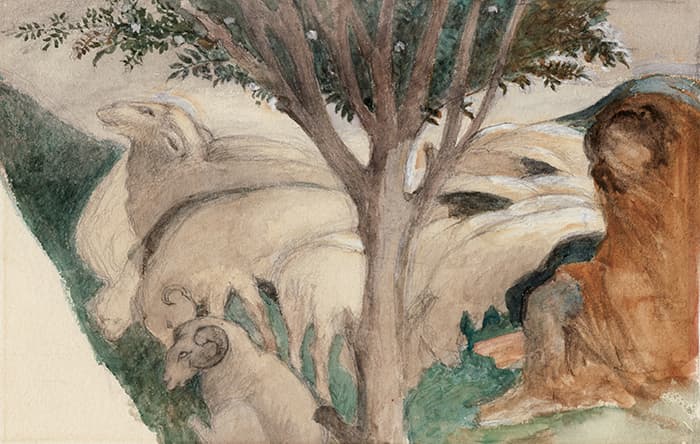 John Ruskin: Sheep, from Botticelli's Zipporah Overall, the exhibition highlighted the significance of the sacred in relation to art and nature, drawing upon the Museum's Whitehouse Collection, the largest single collection of material relating to Ruskin in the world. Amongst the works on display were Ruskin's North West Porch of St Mark's (1877), his life-size copy of Zipporah (from Botticelli's The Trials of Moses (1482)), his study of the central panel of Tintoretto's Crucifixion (1565) and pieces by Angelo Alessandri, Raffaele Carloforti, Charles Fairfax Murray and Lilias Trotter.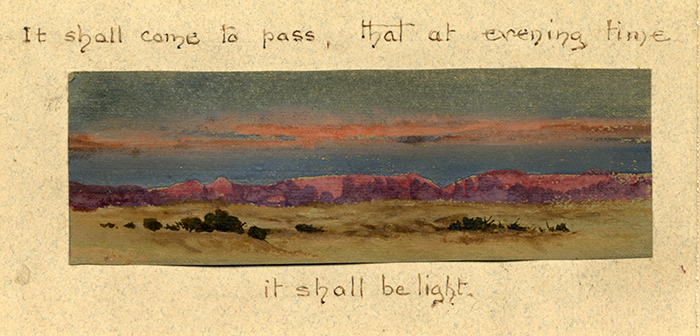 ‌Lilias Trotter: Mountain Range and Desert