Diversity Careers Day
A brand new event bringing together all diversity groups, with inspirational speakers on their workplace experiences, and employers committed to equality & diversity.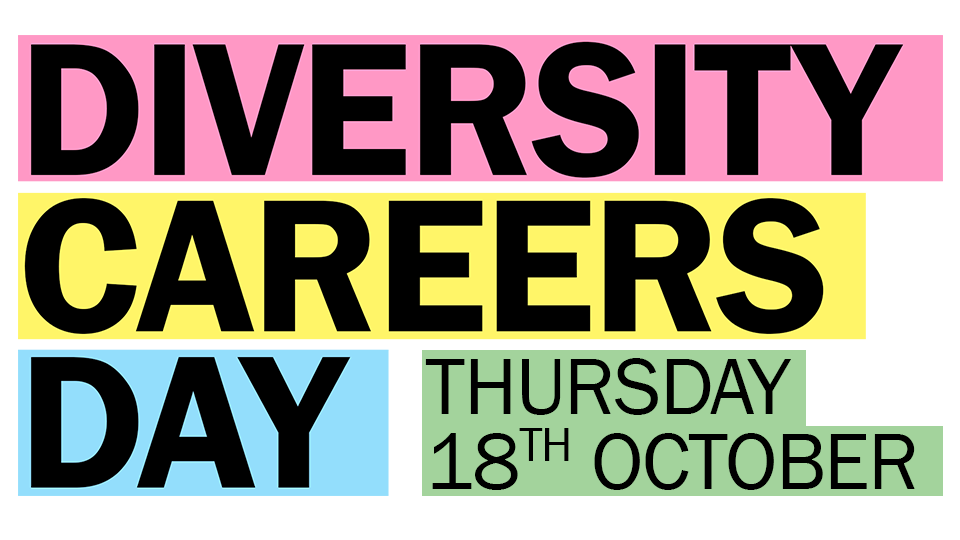 Diversity Careers Day
We are delighted to invite you to a brand new event for Autumn 2018 – Diversity Conference Day, Thursday 18th October, 12pm – 4pm.
This event brings together students from all diversity groups, including disability, mental health, LGBTQ+, social mobility, BAME and women/gender equality.

Employers, alumni and inspirational speakers will present or deliver workshops on their experiences generally and within the workplace. Throughout the conference there will be an array of employers and organisations committed to diversity exhibiting in the Management School Hub Café. Students will have the opportunity to network with exhibitors throughout the conference, and there will be complimentary refreshments.
We would love you to be part of this exciting event that will be publicised widely across the university. You can opt to deliver a presentation and/or have an exhibition stand 12pm – 4pm in the Hub Café. Each speaker will be allocated approximately 15 - 20mins for their presentation.
Email to book