Fundraising Promise and Complaints
Lancaster University is committed to ensuring that our fundraising is legal, open, honest and respectful.
This means that we comply by this Code of Practice for our fundraising activities. You can read more about this here: Fundraising Promise.
The university follows this Ethical Giving Policy.
If you have cause to complain about any aspect of Lancaster University's fundraising practice, please contact us at fundraising@lancaster.ac.uk or use the address or telephone number on this page.
The charitable status of Lancaster University
Lancaster University is an exempt charity. Its HMRC exempt charity reference number is XN4960.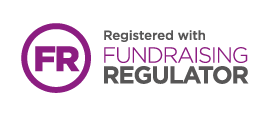 By Post
Philanthropy, Alumni and Supporter Engagement
C Floor
University House
Lancaster University
Bailrigg, Lancaster
LA1 4YW
United Kingdom
By Phone
+44 (0)1524 594109
We're here Monday to Friday 9am - 5pm
By Email
To contact a member of our team directly, please visit our contact page.