Lancaster University Patrons
Our Patrons represent a small number of philanthropists that have made a significant commitment to Lancaster University. Lancaster University Patrons are our philanthropic leaders. Together, and individually, their support has a direct and ongoing effect on university life. Our Patrons ensure that philanthropy continues to be a strong feature of Lancaster University. Their mission is to lead by example and to encourage new generations of philanthropists to join this important group of visionaries.
Scroll to content
Edward Robinson
LUMS Operational Research, Furness College 1972
Lancaster University has retained a place in my affections ever since I did a one-year MA in the early 70's, in what was then called Operational Research. It was a genuinely enjoyable year, but also a major influence in my life and subsequent career. As a consequence I have supported the University in several ways over the years, and am now delighted to extend this by becoming a patron.
My very early career was in Operational Research – I had a passion to use mathematical techniques to solve real, rather than purely theoretical, problems. However I subsequently found that the structured approach to problem solving was perhaps the most relevant skill I had learnt at Lancaster. This and the experience of studying, in a class of students drawn from different cultures and backgrounds, were the really important aspects for me.
My career was mainly with Mars Incorporated - the family owned global food business. Early on I was fortunate to be able to work in several different functions including marketing, logistics, systems, planning, before following a career in finance. I moved with my family to Holland where I became head of the S&F (Service & Finance) Division for the groups European confectionery business. We subsequently moved again, this time to the US where at the end of my career I was in charge of the S&F Division for the North American Region, which included pet food as well as confectionery – Mars is the global market leader in both.
My wife and I have lived in Williamsburg Virginia since I retired in the mid noughties. My life now revolves around family; volunteer activity – I am Board Chair of a local charity, and coach local Business School MBA students on leadership; travel photography; and golf.
I remain close friends with several of my class at Lancaster. We are all delighted to see how the University has developed from its early days to today – now an internationally ranked institution. I look forward to this progress being continued, but know that it will take resources, and hope others will reflect back on their time there and also want to help with this.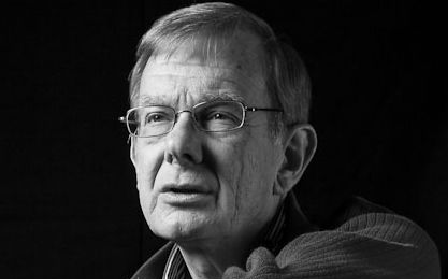 Mike Dormer
Economics (BA Hons), Bowland College 1972 and Economics & Financial Control (MA), Fylde College 1973
Mike Dormer is a former Worldwide Chairman of the Medical Devices and Diagnostics Division of Johnson & Johnson. After early positions with management consultants Urwick, Orr and Partners and Rank Xerox, Mike joined Johnson & Johnson in 1976 as a product manager for Patient Care in the UK. By 1991 Mike had risen to head up Johnson and Johnson Orthopaedics and Professional Products Europe.
In 1992 Mike left Johnson and Johnson to become President of DePuy International, Limited. He was named Chief Operating Officer of DePuy Incorporated in 1996.
With the acquisition of DePuy by Johnson and Johnson in 1998, Mike returned to his former company as Worldwide Chairman for DePuy before being appointed to the executive committee in 2001. In addition, he became an Executive Committee member of Advamed, championing the introduction of a Code of Business Conduct within the medical device industry.
Since his retirement from Johnson & Johnson in 2007, Mike joined a number of boards, including Jenavalve Gmbh, Endosense SA, EOS imaging SA and Neoss Ltd. Throughout his career Mike has made a significant contribution to the shaping of the healthcare environment, both in the US and in Europe, in particular, the way new treatment modalities have entered the market and benefited patient
Mike credits much of his career achievement to his excellent education and sound grounding in economic principles. This appreciation has inspired him to lead a project to raise money to fund a Chair in Industrial Economics at Lancaster. Mike has particularly warm memories of his tutor, Elizabeth Brunner, whose guidance and wise counsel he believes played a huge part in his success. As Mike puts it, "Elizabeth was very instrumental in my career, firstly as my tutor on the prestigious S321 course, which she ran superbly. She encouraged me to stay at Lancaster to do my Master's, with my thesis on Pricing in the Motor Car Industry and then helped me with my first role as an Economist for Urwick, Orr and Partners. Elizabeth's teachings have stayed with me ever since."
A strong strategic thinker, Mike has built a reputation for openness, integrity and humility. Those who deal with him regularly find great pleasure in his company and much wisdom in his advice.
Mike enjoys time with his wife, Lisa, and their family and has a passion for motorsport. He holds an MSA competition licence and has enjoyed racing since the 1970s. He is also a keen cyclist and regularly rides for charity.
In recent years Mike has committed much time and energy to the service of Lancaster University, first as a member of the Lancaster University Management School Advisory Board and latterly as a member of University Council. He has also been an active supporter of alumni activities, hosting events in London on Lancaster's behalf.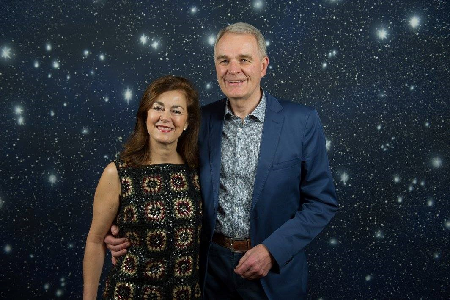 Cheuk-Ming Tam
BSc Physics and Environmental Science 1976 and PhD Environmental Science 1981, Cartmel College
President of Hong Kong Philanthropic Chapter
I retired a few years ago and made a trip with my wife half-way round the world from Hong Kong to attend the University's 50th anniversary celebration and gala dinner. Many fond and nostalgic memories came back of my formative years at Lancaster - a place to train the mind, exercise the body and bless the soul. Without rich parents or a student grant, it was a real challenge financially to complete my two degrees at Lancaster.
Apart from having to work hard during term breaks to earn my keep, I was fortunate enough to be awarded scholarships from the University and the European Union to see me through those years of study and research in atmospheric science. In 1981, I returned home with a thankful heart to start a 30-year career as a weather scientist.
Though back in Hong Kong, I have always maintained close contact with the University and provided advice on student matters. In 1986, local graduates began to lend support at the British Education Week to recruit new students to Lancaster. Later that same year, these devoted graduates formed an alumni association which is still active today.
It is pleasing to learn about the meaningful fundraising Programme and I am happy to be a Patron and give a regular contribution as a gesture of reciprocation to the University. There will always be students in need and I strongly believe that given the chance of quality education at Lancaster, these youngsters could also make their dreams come true.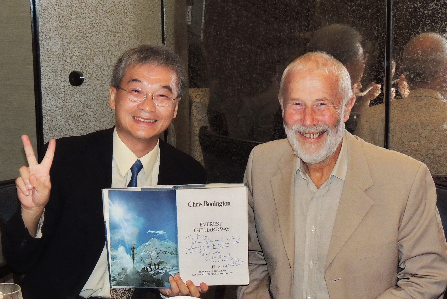 Simon Langelier
Operational Research, Cartmel College 1980
President of Switzerland Philanthropic Chapter
Simon is a highly experienced senior executive with a long and successful career with Philip Morris International. His expertise in working in multicultural and multinational environments together with his effective leadership and people motivation skills have led to the achievement of ambitious results in diverse businesses in very different markets.
He served in leadership capacities with Phillip Morris International (PMI) and subsidiaries for over 30 years, most recently as the managing director of Coltabaco (Philip Morris Colombia) in Bogota from 2010-11. During his career, Simon has worked and been based in Europe, Middle East, Africa, Asia and Latin America.
Today, Simon is a member of the board of Imperial Brands PLC as an Independent Non-Executive Director. He is also Chairman of PharmaCielo Ltd a Canadian company working in the field of medicinal cannabis.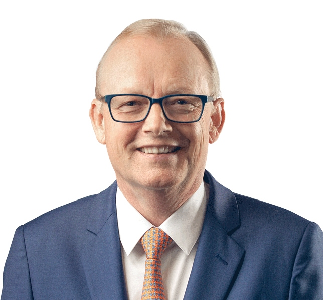 MAC Clinical Research
Based in the northwest of England, MAC Clinical Research is the UK's largest clinical trials site management organisation and neuroscience research company. Our organisation is committed totally to the recruitment and conduct of clinical trials through our fully owned Dedicated Research Sites and staff.
We were the first memory assessment centre based in Europe and our company conducts research for sponsors over an ever expanding group of therapeutic areas.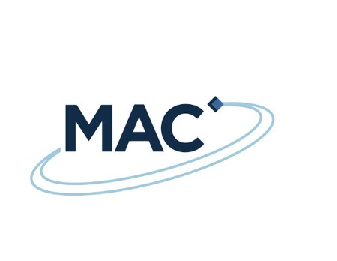 Fitch Group
Fitch Group is a global leader in financial information services with operations in more than 30 countries. Fitch Group is comprised of: Fitch Ratings, a global leader in credit ratings and research; Fitch Solutions, a leading provider of credit market data, analytical tools and risk services; BMI Research, an independent provider of country risk and industry analysis specializing in emerging and frontier markets; and Fitch Learning, a preeminent training and professional development firm.
With dual headquarters in London and New York, Fitch Group is majority owned by Hearst.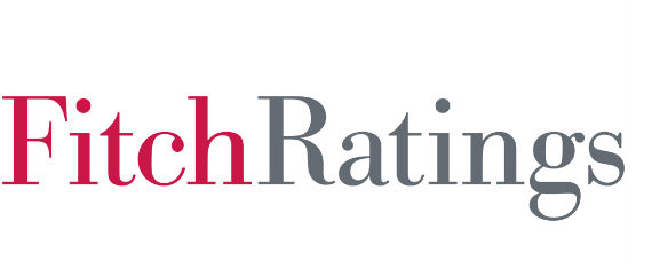 By Post
Philanthropy, Alumni and Supporter Engagement
C Floor
University House
Lancaster University
Bailrigg, Lancaster
LA1 4YW
United Kingdom
By Phone
+44 (0)1524 594109
We're here Monday to Friday 9am - 5pm
Fundraising Promise
Lancaster University is committed to ensuring that our fundraising is legal, open, honest and respectful.