Pioneers of Lancaster University
Our Pioneers are philanthropists that support specific projects or university initiatives that simply could not be delivered without their support.
If you would like to find out more about becoming a Pioneer of Lancaster University, please contact our Head of Philanthropy, Paul McCarthy.
Nigel Howard
Law, Pendle College 1987
Nigel is a technology transactions lawyer based in New York. He studied law at Lancaster (Pendle, 1987) and practiced as a solicitor in London until 1992, when he emigrated to the United States to marry his now wife, Andrea. He is the Co-Chair of Covington & Burling LLP's Technology Transactions Group and works on deals involving technology, intellectual property and data throughout the world.
Lancaster University was instrumental in setting Nigel on a career in the law. The first in his family to attend University, he originally went to read history, but Lancaster's flexible approach to first year study gave him the chance to the law. He is thrilled to be a member of the Board of Friends of Lancaster University in America (FLUA).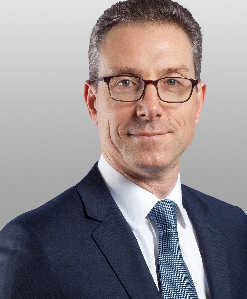 Craig Boundy
European Management with German Studies, County College 1997
Craig Boundy is Chief Executive Officer of North America, a $2.4 billion company based in Costa Mesa, Calif. He is responsible for all Experian North America business lines, including Credit Services and Decision Analytics, Consumer Services, Vertical Markets (Automotive and Health) and Marketing Services. Boundy joined Experian in November 2011 as Managing Director of Experian UK and Ireland.
Prior to joining Experian, he was CEO of Logica in the United Kingdom, having joined Logica in 2008 as CEO Global Operations. Before this, Craig was at Cable & Wireless, where he was Chief Operating Officer (COO) of its business in Europe, the United States and Asia. Before Cable & Wireless, he was Sales Director and then COO at Energis. His early career was with BT.
Craig attended Lancaster University in the United Kingdom, graduating in management studies and German. He currently lives in Orange County, Calif.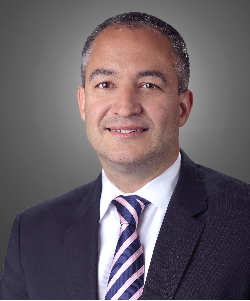 Paul McCarthy
Head of Philanthropy, Lancaster University
Paul is our Head of Philanthropy at Lancaster University. In addition to his day job, Paul has also become a Lancaster University Pioneer, joining a group of dedicated philanthropists committed to the wellbeing of the University.
Paul has considerable experience in philanthropic endeavours and comes to the University having completed several successful fundraising campaigns in the UK, Ireland, America and Asia.
He has specialised in Higher Education and Arts based fundraising and has worked in the charity sector too.
Paul is a graduate with a BA in English Literature and a Postgraduate Diploma in Law.
Ede and Ravenscroft
Ede & Ravenscroft was established in 1689 and is the oldest tailors and robemakers in London, providing ceremonial, graduation and legal attire as well as men's and women's tailoring. Supporting the community and our customers is an important strand of our Corporate Social Responsibility policies and is a continuance of Ede & Ravenscroft's longstanding social and philanthropic ethos, especially within the educational sector.
Ede & Ravenscroft supports a number of organisations and charities in the local community and nationally in a variety of ways, including donations, contributions of goods and services, educational sponsorships, grants and internships. We are very proud to lend our support to Lancaster University, particularly since we know our contribution will be wisely used in the support of students.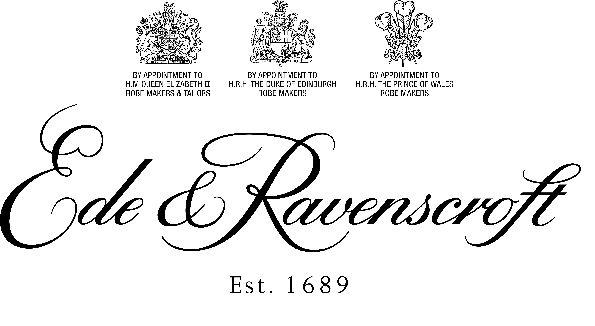 JMWM Hussain Foundation
JMWM Hussain Foundation is very pleased to fund 5 annual undergraduate scholarships. As a Lancaster university law graduate myself, I feel very fortunate to be from a generation which benefitted from free university education. I firmly believe university education should be made available to everyone and the cost should not be a prohibitive factor. I hope that the JMWM Hussain Foundation Scholarships will encourage students who would otherwise either choose not to attend university or find it very difficult to complete their university education due to financial difficulties.
Moreover, JMWM Hussain Foundation is firmly committed to invest in higher education to help ensure UK remains a global leader in academia.

If you would like to find out more about becoming a Pioneer of Lancaster University, please contact our Head of Philanthropy, Paul McCarthy.
By Post
Development and Alumni Relations
C Floor
University House
Lancaster University
Bailrigg, Lancaster
LA1 4YW
United Kingdom
By Phone
+44 (0)1524 594109
We're here Monday to Friday 9am - 5pm
Fundraising Promise
Lancaster University is committed to ensuring that our fundraising is legal, open, honest and respectful.
View our Fundraising Promise and Formal Complaints Process.