Lancaster University Ambassadors
Our Ambassadors are members of a highly valued group of philanthropists who genuinely appreciate the role that Lancaster University has to play. Specifically, our Ambassadors support students to maximise the value of their studies, regardless of background or financial means. They support the growth of our research capabilities so that we can deliver more life-changing outcomes and they help us ensure that our campus reflects our reputation as one of the best universities in the world.
Scroll to content
Chris Caiger
Management Science, Furness College 1985
My career since leaving Lancaster has been in the building industry. It has been a great industry for me because there is so much scope to develop new business models and offers. I was fortunate to be part of a startup team with the Redland Group (now Lafarge) to establish a new company to break into a long-established UK plasterboard monopoly.
I moved to New Zealand in 1990 and joined the Fletcher Building Group as head of marketing across the divisions and sectors. I led some business transformation projects there and along the way I was nominated NZ Marketer of the Year by the Marketing Association.
In 2002 I set up Traffic, a consulting company specialising in the building industry.
Research over the years showed that there was a huge opportunity to establish a business to transform the renovation sector. In 2011 we took the decision to evolve Traffic from a consulting company to become a building company specialising in residential renovations.
The opportunity exists because around the world, homeowners typically have a very poor renovation experience. Our mission is to 'change how the world renovates' so that homeowners get a result to be proud of with the minimum amount of pain.
The model has been successful and we are now operating in NZ, Australia, the UK and USA. To date, we have over 130 franchisees to date in Refresh Renovations, Zones Landscaping and Oncore Maintenance
Throughout my career, the Soft Systems Thinking I learned at Lancaster has been invaluable in solving industry problems and developing new business models and I am delighted to be able to make a contribution through the alumni programme.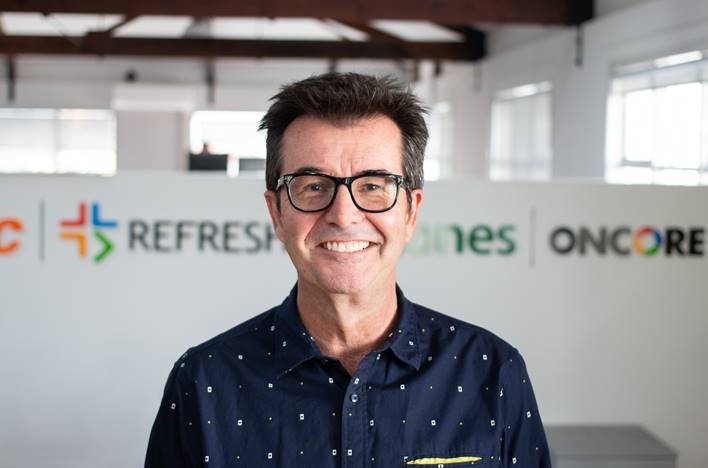 Aman Bhutani
Business Administration, Graduate College 1999
As GoDaddy's CEO, Aman Bhutani brings over 20 years of experience in technical, management, and leadership roles ushering brands into new eras of innovation and global growth.
Prior to joining GoDaddy in 2019, Aman spent nearly a decade at Expedia Inc., where he served as Brand Expedia Group president from 2015 to 2019 and chief technology officer and SVP of worldwide engineering from 2010 to 2015. Prior to joining Expedia, Aman served as senior vice president at JP Morgan Chase.
In 2018, Aman was elected to the board of directors of The New York Times Company serving the Audit and Finance committees.
He earned his MBA from Lancaster University in Lancashire, England, and holds a Bachelor of Arts degree in Economics from Delhi University. Aman and his family live in Seattle, Washington.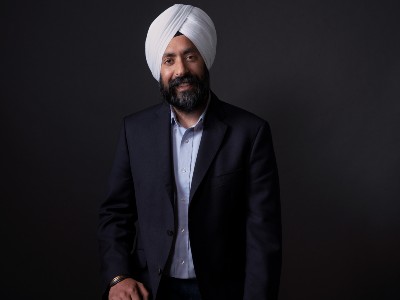 Ali Ahmed
Advanced Marketing Management, Graduate College 2010
Ali Ahmed is a tech entrepreneur building the future of retail. He is currently the CEO of Robomart, which he co-founded in 2017.
Based in Santa Monica, Calif., Robomart, Inc. has created the world's first mobile supermarket through its fleet of on-demand, automated stores. Robomarts are engineered with cutting-edge technology, giving consumers the fastest possible way to get their groceries.
Ali has built up expertise in robotics, retail and on-demand delivery. Over his career he has held management roles at Groupon, Unilever, and GSK and has founded multiple startups including Lutebox and Dispatch Messenger.
Over the past decade Ali has been voted one of the 'Top 100 Asian Stars in UK Tech', has been endorsed as an exceptional talent in digital technology in the UK and as an Alien of Extraordinary Abilities in the US.
He holds an MBA from the Institute of Business Management, an MSc in Advanced Marketing from Lancaster University and was a HighWire PhD candidate.
Ali recounts his time at Lancaster as one of the best years of his life, and is honoured to have the chance to give back to the university.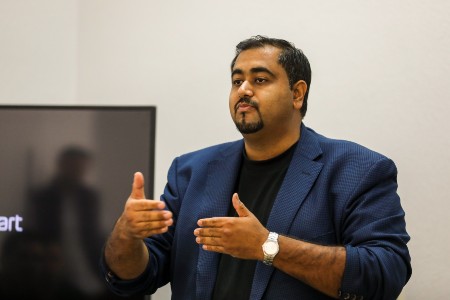 Paula Breed
Psychology and English, Fylde College 1982
I am the President/CEO of an incentive / special events company based in Atlanta, Georgia. The company's team is diverse and talented and supports its ongoing growth and prosperity.
Lancaster University gave me my first introduction to independent living and intellectual curiosity. The wide spectrum of students and liberal outlook introduced me to diversity, creative thinking and social consciousness. The course offered flexibility and allowed me to expand my knowledge to other subjects, from sociology to linguistics to contemporary religions.
I am lucky enough to have lived in many places in the world and finally settled in the United States, where meetings and incentives have become a way of life for me. The company handles small high touch groups, all the way up to fully inclusive conferences and international programs. I continue to travel and to face new experiences!
Lancaster University continues to develop and thrive with a focus and purpose which is worthy and impressive. I am proud to be associated with my alumni team and school and to be helping in a small way. I am thrilled to be representing the university in Georgia, USA.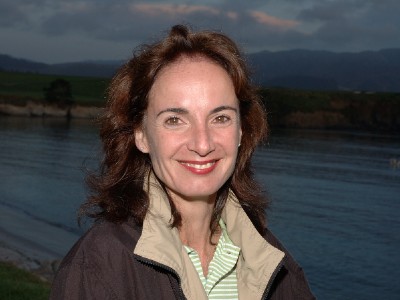 Boris Boyadzhiev
Economics, Grizedale College 2012
I arrived in Lancaster on a gloomy evening. Fats Domino was playing in Grizedale Porter's lodge. To be fair I understood less than 50% of what the porter told me about my accommodation. Being from Eastern Europe made the language barrier a very real inconvenience. And I did what every reasonable adolescent would do in this situation – I panicked.
At the time my family was running a small mushroom farm back home. During every vacation that we had I was coming back home and helping however I could. We started transforming the company to work with all kinds of fruits and vegetables. At the beginning I held two positions – delivery driver and translator if somebody needed any kind of international communication.
After living a bit in Lancaster, I realized that there is nothing that scary or insurmountable for me to make the best years of my life come to fruition. Overcoming this fear was the best decision I have ever made. I concluded that I have picked an overly broad course (Economics and Politics) which was perfect for my situation since I could pick courses from different departments. During my three years in Lancaster, I was picking courses that could directly enhance my view of the world from different perspectives and could help me in any company that was willing to hire me. I forayed into accounting, industrial organization, philosophy, statistics. Lancaster University managed to teach me communication, research skills, analytical thinking and a multitude of other skills that are required to be successful later in life. As an added bonus during my last year, I met my wife on campus and now we have two beautiful children.
After graduating I decided to head back home to Bulgaria and work for the family business. As every company we faced a lot of challenges which were also exacerbated by the fact that my bosses are my relatives. Since I came back home my brother and sister also decided to join the company. Together we grew from a small mushroom producer to one of the biggest and most innovative fruit and vegetable suppliers in Eastern Europe. We deliver to retailers, wholesale markets, military bases, schools, daycares, etc.
Five years ago, we decided that it is time to give back to the local community. We started what today is the biggest organization of agricultural producers in our country. We helped local growers become more innovative, abide international standards and certify them on an international level. This is now my primary focus in the company. We managed to build great relationships with partners in all parts of the fruits and vegetables supply chain – seeds, fertilizers, packaging, logistics, etc. This is how we managed to satisfy our customers and also help thousands of people save their livelihood.
I do not know in what area my next endeavour will be. It does not really matter. In every part of the world, in every country and in every company hard work and ambition will always be valued and respected.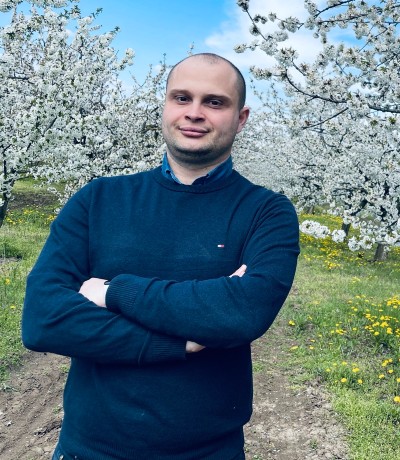 Nafez Al Morhabi
Accounting and Finance, Graduate College 1996
After completing his MA in Accounting and Finance at the Lancaster University Management School (LUMS) in 1996, Nafez joined the Savola Group, one of the largest Foods and Retail strategic holding groups in the MENA region (Middle East and North Africa).
During his 14 year tenure at Savola, Nafez led the Group's subsidiary in Kazakhstan, then became the CFO of Savola Foods Company with its 10+ subsidiaries, and was later appointed as the Group Chief Investment officer where he led few major acquisitions and Joint Ventures for the Group across the MENA region.
In 2011 Nafez moved to KPMG in Saudi Arabia as Head of M&A, then Head of Corporate Finance before he became CEO and Senior Partner of KPMG in Lebanon.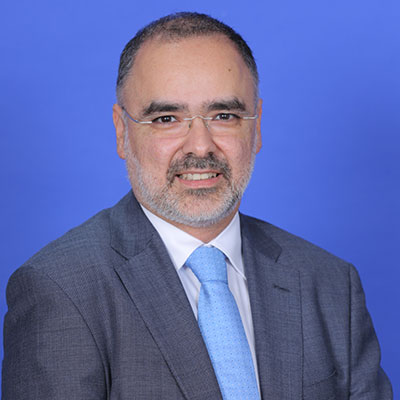 Georg Bucher
Economics, Pendle College 1999
Georg is one of the Managing Partners at Kalrock. Previously he was executive board director at an LSE listed real estate holding, buying, developing and asset managing 16 acres, €1.7bn portfolio including the iconic Camden Markets. He has 15 years of real estate investment banking experience at UBS, Deutsche Bank and Berenberg where he executed over €15bn of transactions.
Simon Holt
History, Cartmel College 1983
Based in Melbourne, Simon overseas a Marketing consultancy focused on Asian markets. He has spent the last 25 years in senior positions working with Leo Burnett, WPP and latterly Head of BT's Digital consultancy in Asia, ME and Africa.
Simon's speciality is at the cutting edge of innovation and organisation across Asian markets. To be successful you need to have a deep understanding of different cultures and history and that's where Lancaster comes in.
Looking back now History at Lancaster (Cartmel 83) was a serious blast – focused on Empires and resistance movements across Asia and Africa. It was a perfect preparation for working and living abroad in Hong Kong, KL, Shanghai and Guangzhou and now Australia!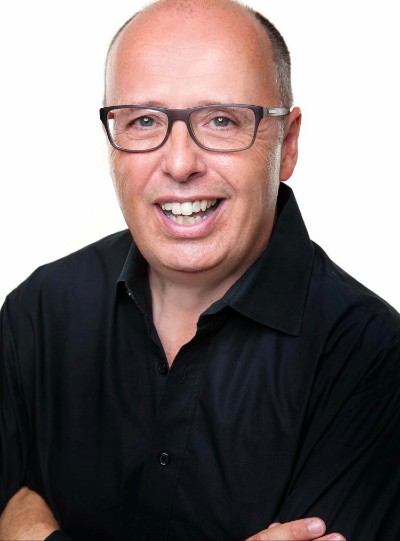 Florian Stöger
Accounting and Finance, Graduate College 2007
Florian is a Director in the Investment Banking M&A department at Raymond James in Germany. Before joining Raymond James in 2019, he worked at Robert W. Baird as an Investment Banker in Germany and the US for almost 10 years where he advised numerous private and public clients.
Florian worked on buy-side and sell-side transactions across a variety of sectors with a strong focus on the Water industry in recent years.
Florian started his career at Deloitte in Vienna, Austria where he specialised on Valuation Services and Financial Modelling.
He was educated in Vienna for his Magister degree in Economics and Law, and came to Lancaster for his Master's in Accounting and Financial Management.
Outside of his professional career, he has achieved sporting success competing at an international level in Judo.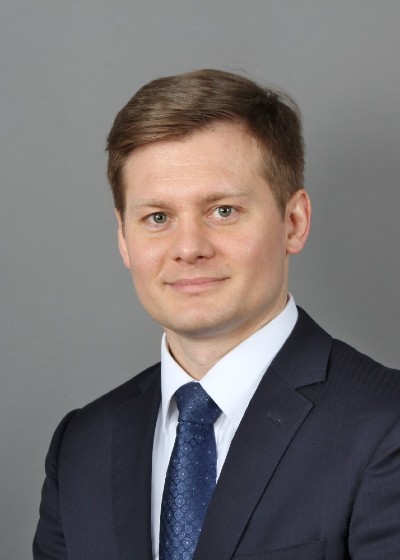 Mark Shepherd
Applied Physics & Electronics, Pendle College 1983
Mark graduated in 1983 from Lancaster (Pendle College) with a B.Sc in Applied Physics & Electronics and worked initially for Texas Instruments on an oil exploration crew in Saudi Arabia. After five years Mark took an MBA, following which he moved into the City within an insurance group active in the London insurance markets.
This went into administration a few years later (a highly valuable learning experience) and part of the business (including Mark - as head of Sales & Marketing) was acquired by a leading private equity investor.
In 1996 - in conjunction with colleagues - Mark established a private equity fund to acquire insurance companies that had ceased active underwriting. Following the distribution of profits to investors in 2006, Mark joined PwC's insurance M&A practice in London in 2007 and transferred to Boston in 2008 (with subsequent secondments to Tokyo from 2011 to 2013 and Chicago from late 2016 to early 2018).
As a management consultant Mark focuses on the acquisition, capitalization, integration, restructuring and divestment of insurance and reinsurance companies and distributors on behalf of management, private equity and principal investors.
Mark lives with his wife in the White Mountains of New Hampshire where he skis, hikes and hopes - one day - to have enough time to start playing bass guitar again.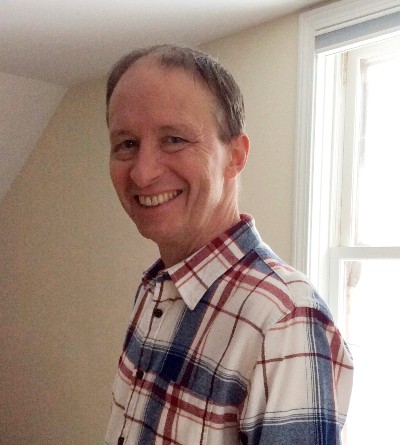 David King
Economics, Bowland College 2004
I was originally drawn to Lancaster University due to the quality of the management school and the fact that it offered a guaranteed place to study abroad if certain academic conditions were met. I took full advantage of the study abroad program and spent a year at Rice University in Houston, Texas before returning to Lancaster to complete my degree in Economics.
It was through Lancaster and Rice that I was able to make sufficient connections to pursue a career in the United States which is where I now reside. My career initially focused on providing expert witness testimony and analysis related to economic damages in lawsuits and performing fraud and corruption investigations. I have been lucky enough to work on projects across the United States and in Central America, South America and Asia.
After the financial crisis of 2008, my practice began to concentrate on consumer finance, particularly with respect to risk mitigation, compliance and governance. I am currently a Senior Managing Director in the Financial Services practice of FTI Consulting, Inc. My clients are typically retail and investment banks, auto finance captives, non-bank mortgage servicers, student loan organizations and their law firms. I help those clients maintain compliance with the myriad of consumer finance rules and regulations that exist in the United States. My work results in interaction with various banking regulators including the Federal Reserve Board, Office of the Comptroller of the Currency, Consumer Financial Protection Bureau and the Department of Justice.
Lancaster University had such a material impact on not only my career, but my life as a whole and I am hopeful that by supporting the University in this way it will continue to have a similar impact on many others.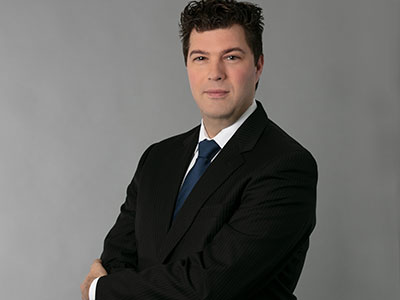 Amer Al-Mokbel
MBA, Graduate College 2012
I decided very early to resign from my job & established my own business in 2000 in healthcare domain at the age of 25 years old. This move entailed serious financial, social & mental constraints as it was extremely challenging & the mission was not easy.
Despite all the hurdles I managed to grow the business to multi-million dollars in Jordan & was eager to expand to other Middle East markets, but I always felt there is something missing in my profile & career.
I adamantly kept looking forward to joining MBA program & got excited when I was accepted by Lancaster University because I knew this was going to change my career but it didn't!! It changed my whole life & genuinely a new person was born after this creative program.
This MBA degree from Lancaster University was truly a game-changer, where I gained significant improvement in my personality, profile, mindset, critical thinking, character, business, career,...etc
I´m lucky & grateful to be an alumnus of such a credible program & renowned university.
The last few years after gaining the MBA were full of work & I could attain unprecedented success, by expanding my enterprise presence in the whole Middle East & African markets, embarked with numerous distinguished manufacturers in the pharmaceutical & medical fields & now I am the CEO & Founder of more than 5 companies in the healthcare sector in Jordan & UAE.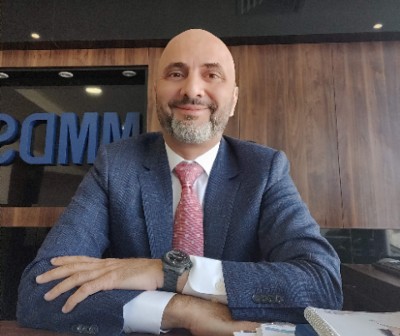 Rohit Murthy
International Business (Economics), Graduate College 2009
With over 15 years of successful entrepreneurial experience under his belt, Rohit is a young 4th generation scion of a family-owned business enterprise — AKB Group. Hailing from Salem, India, he had his mind set up on reigning over the big business league ever since his childhood.
After completing his Bachelor's degree in Commerce at Symbiosis International University, Pune; Rohit went onto make a mark with his higher education at Lancaster University specializing in the field of Master of Science in International Business (Economics), which would sustainably aid him to further strengthen and grow his family business.
After successfully graduating from Lancaster University, Rohit went on to purchase a franchise of "The Business Growth Show, London," and successfully organized multiple events and supported over 2,000 Small Medium Businesses in the London area, thereby, garnering support from the Westminster Business Council, Federation of Small Businesses, UK, etc.
As he moved back to India, after his successful stint in the UK, Rohit's dynamic business gene gained its momentum as his leadership skills and the new wave of thinking brought forth a versatile league of business verticals under the AKB Group worldwide. The journey began with him taking control of the dealership of Polaris Industries in Bangalore. Post which the remaining propositions started mobilizing, which today led forth to him being able to manage and control operations in over 30 retail points across the country.
Currently, Rohit directly owns & runs the company's operations in the retail and lifestyle segments, including global names such as — Häagen-Dazs, Polaris, BodyCoat, and Kamadhenu products and services. He also foresees expanding his dynamic business ventures into the UK & European market as well. As an enterprising leader, he firmly believes in the value of working as a team with an immense focus on quality, care, and customer satisfaction at whatever he does. His motto is firmly built on three pillars — "Principle, Policy, and Procedure" as well as "Discipline, Integrity, and Result".
As a sanguine businessman and an even more ardent sportsman, Rohit has also represented Lancaster University successfully, as a former professional badminton player who has played internationally. Also an avid environmentalist, he believes in giving back to mother earth in any manner possible to help save, protect and encourage the planting of more trees; thereby paving a way forward for an eco-conscious community. As a driven leader, Rohit also believes in sharing his learnings with the younger generation of business professionals by motivating them through public speeches on various topics such as — personal growth, & business seminars in multiple countries.
Rohit owes the credit of his success in life to his parents who have been an integral part of shaping his ideologies morally, ethically, & professionally. He also gives thanks to his alma mater — Lancaster University for providing him with the brilliant education opportunity which has made his entrepreneurial journey even more impactful.
Mary Hargreaves
History, County College 1978
After having spent far too long in the Nuffield Theatre I went into Advertising after graduation. I Moved through the ranks to become a main Board Director of the then Bates part of Saatchi Group and then New Business Director.
I then moved to a Media Monitoring and Research Company before setting up a Research Agency in 1993 specialising in Marketing Communications and User Experience. I spent a stunning three years in the new South Africa as head of UX for the South African Revenue Service. I then returned to UK in 2015 and now work as a teaching fellow specialising in Marketing Communications at Lancaster.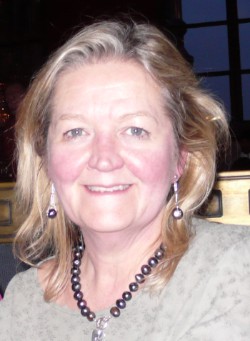 Olaf Petersen
MSc Finance, Furness College 1996
The Master of Science of Finance at Lancaster University was intended to be part of my German studies of Mechanical Engineering and Business Administration. In fact, it became a life-changing experience not only due to the academic side of the studies but because of the very international composition of the class.
The Finance/Accounting and Finance class consisted of 55 persons with students coming from Europe, Africa, Asia and South America. This wide exposure to people from all over the world with different languages, different backgrounds and different views made it clear to me that I wanted to have an international career.
Leaving Lancaster with the MSc in Finance I continued to study in Spain and Germany. Thereafter I started to work for the automotive company Daimler AG in various roles mainly in sales and marketing.
In the last two decades, I had the chance to work and live in Brazil, Singapore, Australia, Indonesia, USA and the United Arab Emirates. This "Tour around the World" has started in Lancaster and the experience for my family and me was truly extraordinary.
I am honoured that Lancaster University offered me a philanthropic role for the UAE. It is a great opportunity to support Lancaster University so that students from all backgrounds continue to have the chance to get a world-class education in an inspiring environment.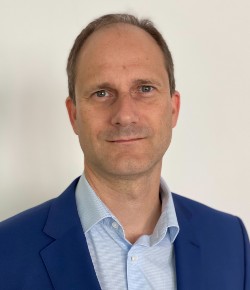 Terry Lee
Junior Year Abroad, Bowland College 1984
Terry Lee is currently VP of Sales at Amount, a fintech based in Chicago, IL. The amount is accelerating financial services companies digital transformations to bring in more customers, offer new products, explore new footprints while also improving the customer experience and reducing fraud.
In addition to Amount, Terry is an advisor and director at various companies, including Promobot, creating digital promotional games and apps; Halotherapy Solutions, providing natural healing services to spas and consumers; and 6W Productions, the leader in producing digital events.
Prior to Amount, Terry spent two years at FIS working with banks to create new businesses based on automating corporate invoicing and payments. Before FIS, Terry spent a year at Intel helping to create compliance and fraud solutions using their AI and cognitive computing assets.
Before Intel, in his nearly 8 years as President and director of Exari, he drove significant growth and prepared it for the eventual sale to Coupa Software. By providing contract management solutions, Exari delivered increased efficiency, lower operational risk and increased compliance using automation, contract analytics, NLP and machine learning.
Prior to Exari, Terry was responsible for the U.S. enterprise banking business at Efunds. FIS acquired eFunds where Terry focused primarily on helping large financial institutions with payments and risk management.
Previous to eFunds, Terry spent 6 years at IBM in various management, consulting, sales and business development positions focused on the banking and insurance industries.
Back in the day, Terry spent about 5 years as a co-founder of various technology startups and spent over 10 years on Wall Street in several positions including management, sales and compliance at what is now Citigroup and JP Morgan Chase.
When not working, Terry spends his spare time exploring how to improve his health and fitness through nutrition and exercise including trail running, obstacle racing and Ultimate frisbee as well as leading the Boston alumni group for Lancaster University.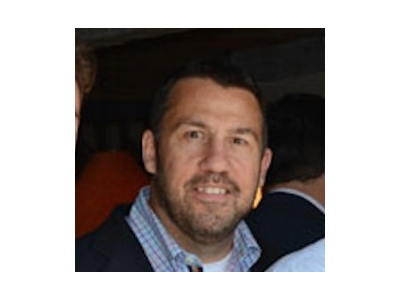 Andrew Light
Marketing, Graduate College 1986
I joined British Telecom (BT) immediately after graduating from Lancaster, where I stayed for 12 years eventually becoming head of Marketing in London. Interestingly, my final dissertation on the MA Marketing was for British Telecom in Liverpool, which was instrumental in getting my initial interview with BT in London.
As telecoms, digital, and mobile industries flourished throughout the 1990's I entered the world of Joint Ventures, Mergers, and Acquisitions. Initially this was across Europe for British Telecom, as I headed up the Marketing development for a number of newly established second operators. I later joined IBM in the UK, but predominantly ended up working extensively in South Africa and Australia, as well as the US, Latin America, and Asia-Pacific..
I moved to Canada in 2009 and joined PricewaterhouseCoopers as VP of Consulting & Deals. My focus was on the digital and technology space, and especially in the Marketing and Media industries.
Since 2015 I have been Managing Principal of North America for Eaton Square, a privately held global Corporate Finance and M&A firm. I have also been leading the global Corporate Development of the organization as we grow our capabilities across the World, as well as managing Board positions, Investments, and Management Consulting to a range of businesses.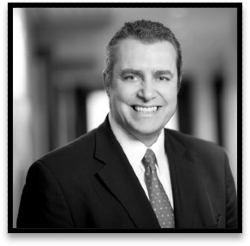 Allan Lees
MSc Information Management, Furness College 1988
Most of my professional life has been spent at the intersection of business processes and computer technologies. Whether co-founding venture-backed startups or consulting to global corporations, the methodology developed by Peter Checkland and Brian Wilson in the Department of Systems has continuously contributed to my ability to effect purposeful change.
Although some take a university education for granted, I've always recognised it as an astonishing privilege and I was fortunate enough to have undertaken my tertiary education at a time when fees were not imposed. Had this not been the case, my entire adult life would have been profoundly different and far more constrained, as I'd never have been able to find the funds necessary to embark on a degree course of any kind.
When I arrived in Silicon Valley in 1991, on many occasions I received generous time, advice, and support from seasoned entrepreneurs; support that enabled me to build my own all-important network that ultimately enabled me to start five different venture-backed companies. Whenever I asked, "what can I do to repay your help?" I'd hear the same answer: "you can't do anything to help me because I'm already successful; what you can do is pay it forward by helping others when you're successful and they need what you can provide."
For the last thirty years I've done my best to "pay it forward" and contributing to Lancaster University is one modest way in which I, and all of us who have benefited from studying there can help those who come after us. If enough of us give, even a small amount each month can ultimately build a mountain of support for those whose lives, like ours, will be changed forever if only they can be helped to experience what all of us have already benefitted from.
Alaa Alhashem
MBA, Graduate College 2003
Alaa came to Lancaster University on a Chevening Scholarship and finished his full-time MBA in 2003. As a beneficiary of a scholarship, he realised at an early stage of his career, how much the financial support can make a difference in someone's future.
He's now convinced that a philanthropic donation in education has a great impact that can relatively easily be measured and linked to personal, economic and social empowerment. That explains why he was so thrilled to accept the chapter's presidency position when it was offered to him and he pledged to provide immediate support.
Studying at Lancaster was pivotal in Alaa's career, he enjoyed the world-class education and the cohort that represented more than 20 nationalities. When he returned to Saudi Arabia, his newly acquired competencies helped him to progress in the banking and investment industry and then leadership and management consulting. After completing 20 years of executive work, Alaa switched to a portfolio career and he is now a Board Director in numerous companies and advisory boards. Alaa is considered an opinion leader in the GCC and recently his name was included in the LinkedIn "Top Voices of the Gulf" list for 2020. His areas of focus are corporate governance, gender diversity in the board, women empowerment, wealth management and the promotion of tourism and foreign direct investment in his country.
See more here: https://www.linkedin.com/in/alaaalhashem/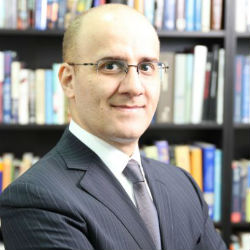 Andy Cobbold
Mathematics & Computing, Pendle College 1990
I am honoured to be an Ambassador for the University, helping to support Lancaster's goal of being a 'go to' university for research and teaching that transforms lives, communities, practices and thinking across the globe.
My own experience was indeed transformative as I graduated from Lancaster in 1990 and went on to build a successful career in IT, first as a software engineer and for the last 20 years as an executive leader. It is a career that has taken me all over the world, working for several software vendors and enabled me to live across Europe and North America where I currently live in Vancouver in Canada with my wife and two boys. I am currently the global head of software support at SAP, leading over 800 people across many different countries, helping our customers on their digital transformation journey's in a fast-changing world.
As the first person in my family to ever go to university, my time at Lancaster helped set me on a continuous path of lifelong learning that enabled what I've since achieved and shaped me into who I am today. Aside from what I learnt academically it was also the people that I met and the enduring friendships that I formed, that really helped encourage me to challenge myself to make a difference. In particular it taught me the power of building long lasting diverse relationships with people from whom I could continually learn. The collegiate campus-based system at Lancaster really creates the environment for you to mix with students across faculties, and with very different backgrounds to your own. It is one of the things that attracted me to Lancaster and I have fond memories of representing Pendle College at football, pool and darts as well as attending the many famous College Balls! I am still in touch with many of those friends and our shared experiences at Lancaster remain a source of great pleasure when we get together.
I appreciate this opportunity to show students how Lancaster provides the environment to challenge yourself to make a difference in the world and maximize your potential regardless of your background or financial means.
Lancaster is one of the best universities in the UK, offering a terrific collegiate environment and I am proud to be involved with the University and to be an Ambassador.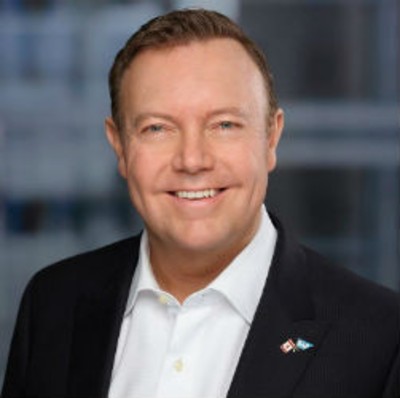 Kapil Sennik
Management and Finance, Cartmel College 1997
Kapil is leading the Desbro Group of Companies in the Steel Business for over 20 years since graduation from Lancaster University Management School. Starting with wire business, then moving onward to reinforcing steel business, the family owns sizeable assets in Republic of Mauritius serving all the Building & Civil Engineering sector fully.
During his career, he has spearheaded innovative solutions for the industry and pioneered important changes within the Desbro Group. Most recently, the introduction of largest diameter Rebar of 40mm is being fully utilised for long span bridge construction work.
He is founding member of DRS Holdings Ltd, Mesh & Steel Trading Ltd, and sits as Board Member/Acting Chairman for all companies under the Desbro Group. He values the DNA of all family enterprises for their resilience, and strong commitment to business growth.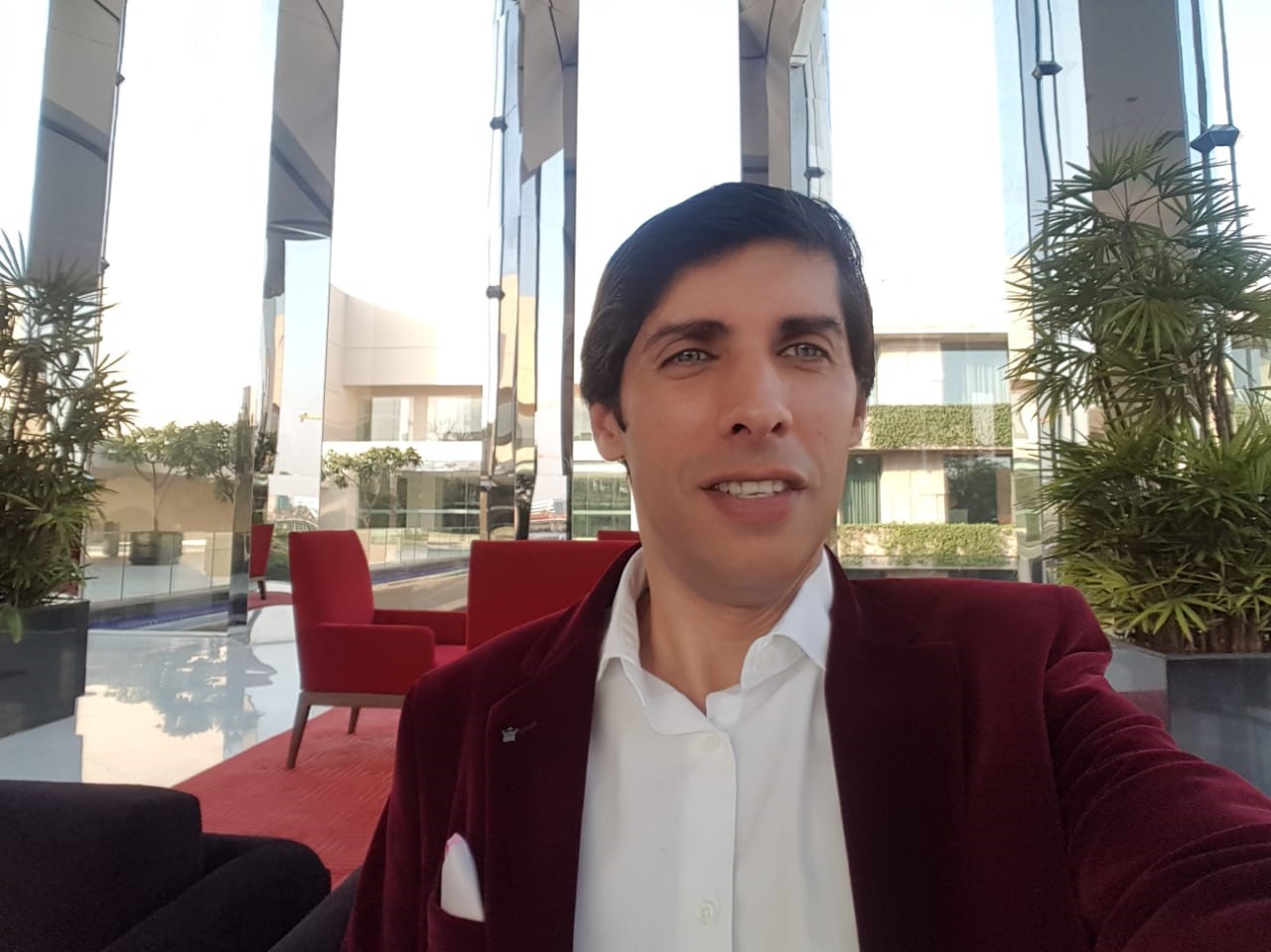 Eric Sim
Accounting and Finance, Graduate College 1997
My career benefitted so much from my education at Lancaster - I was able to move from a local Singapore bank selling foreign exchange to becoming a managing director with UBS offering investment banking services. My perspectives of the world widened beyond my imagination through my engagement with fellow students and lecturers at Lancaster.
On a personal front, I got to know a wonderful girl doing her MA in Literary Studies at Lancaster University during my time there. She is now my wife. We have been married for more than 17 years with two kids. The education we received and the friendship we fostered at Lancaster have shaped both our lives. This donation is a token to show our appreciation for the impact the University has on us. We are forever grateful.
Now as the founder of the Institute of Life, I am devoting myself to education, teaching and writing with the mission of training professionals to be successful at work and in life. I can be reached at www.linkedin.com/in/simeric.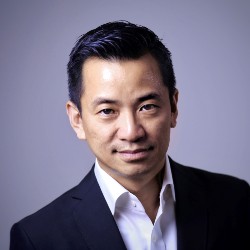 Shinya Tsujimoto
Accounting and Finance, Graduate College 1999
Over 20 years have passed since I graduated from Lancaster University. When I came to Lancaster, I brought my wife and two children, and my wife became pregnant during our time there. We had a good time in Lancaster and have fond memories of our stay.
After I graduated, I continued to work in the asset management industry in Japan and Hong Kong. I have worked for a Japanese company, a German company and international joint ventures as a senior analyst and Head of Research. Currently, I am CEO of Nippon Life Global Investors Singapore, a joint venture between Japanese insurance group and British asset management company, and have lived in Singapore for 8 years.
I strongly believe that what I learned at Lancaster University helped my career a lot. I really appreciate Lancaster University and now it is the time for me to contribute to the university.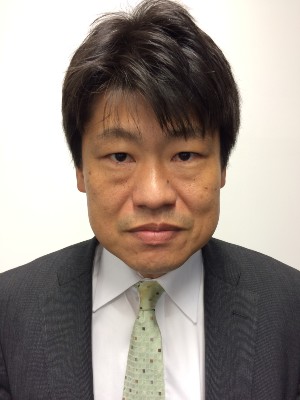 Hazel McNeilage
Mathematics, Economics and Operations Research, 1978
After graduating from Lancaster University I qualified as an actuary and had an executive career in financial services which involved living and working across five continents. I am now an independent non executive director on several boards, including Reinsurance Group of America, which is a NYSE listed Fortune 250 company with over $12bn in revenue.
I am tremendously grateful to Lancaster University; my degree provided a great foundation for my financial services career.
Jayesh Shah
Marketing, Pendle College 1982
On graduating from Lancaster University, I joined our family business Sumaria Group, and have managed it for over 35 years and helped to transform a small trading company to a significant corporate group in the region. Sumaria Group has diversified interest in East Africa, mainly manufacturing of plastic and beverage products, agro processing and real estate.
I am currently Chairman of the Board of Mayfair Insurance Tanzania, Board Member of M Oriental Bank in Kenya, Trustee of Indian School, Dar es Salaam and Trustee of Human Welfare Trust (HWT). I have previously been an Independent Non Executive Board Member of Standard Chartered Bank Tanzania Limited, Alliance Insurance Limited and Board Member of International School of Tanganyika, first alumni to become a Board Member.
I have been ranked in the top 15 most respected CEO's in East Africa by PWC.
Many of us take education for granted. My own experience while working with HWT showed a different perspective. HWT was providing a couple of meals to the children on the street and education was a distant hope. I jointly with HWT placed the street children in a house with food, education and medical treatment being taken care of. This was my awakening call and since then have focused on supporting individuals who need support with their education requirements.
I have a lot of fond memories of my days at Lancaster and am in touch with many alumni. I am delighted to take up a role as an Ambassador for the University and, in my own small way, to assist students achieve their dreams.
I am married to Rita and have a son and daughter in law. I enjoy a good book, travelling around the world, smashing the ball against a wall and getting all my frustrations out, better known as squash and cycle around the neighbourhood in the name of exercise.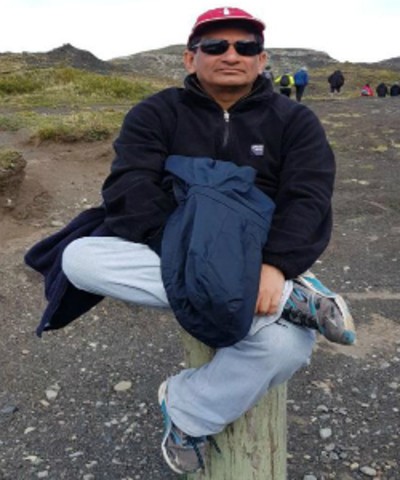 David Barron
Accounting and Finance, Furness College 1980
I graduated from Lancaster in 1980 and went on to qualify as a Chartered Accountant with Thomson McLintock, now part of KPMG. I have worked for a number of financial institutions, including JPMorgan Asset Management where I spent nearly 20 years. I am now Chief Executive of Miton Group plc, a listed fund management business. I have been a member of the Council of the University since 2013, and chair of the Finance and General Purposes Committee for the past three years.
This recent involvement with the University has been hugely rewarding. Lancaster is a superb teaching and research University and in no way compromises its commitment to excellence, with a real desire to be accessible to as wide a group of people as possible.
Lancaster was hugely influential in shaping my life and career. I can see at first hand how the work and teaching at Lancaster makes a real difference to students and more widely: by delivering great teaching, by being a significant catalyst for economic activity in the North West and through excellence of the research undertaken by academics at Bailrigg.
Lancaster has in just over fifty years become one of the best universities in the UK. I am proud to be involved with the University and to be an Ambassador.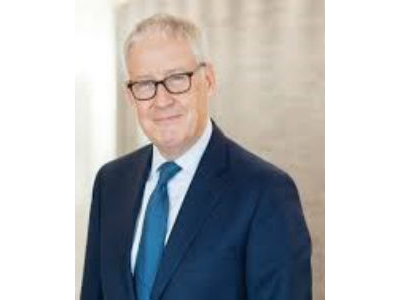 Cezley Sampson
Marketing, Bowland College 1967
I entered Lancaster University, Department of Marketing under Professor John Lawrence in 1966 to pursue the MA Marketing and graduated in 1967. I was part of a group of 25 graduate students and on graduating in 1967, we were the first to obtain a university degree in a management in the UK. The Robbins Report on Higher Education published in 1963 showed that except for the ten Colleges of Advanced Technology (all now Universities in their own right offering the Higher National Diploma (HND) in Business Studies) management studies unlike the USA had not been deemed to be a subject suitable for academic pursuit at UK universities.
The report gave birth to the Manchester and London Business Schools, whilst Lancaster responded with courses in Marketing, Operations Research and Accounting and Finance. Bailrigg at the time was a construction site with only about 500 students, most being undergraduates who were relocated from a converted farm building on the outskirts of Lancaster.
The Lancaster degree gave me a solid background and facilitated my entry on to the PhD programme in Public Affairs Economics at the University of the West Indies in 1969. In fact, my first job out of Lancaster was Assistant Market Research Manager with Lever Brothers and Associates at an enviable annual salary of £1,500. The letter from Lever Brothers inviting me to an interview was posted by Andrew Reid on the Bowland College notice board.
I have been fortunate to have been able to pursue four distinct career paths, as a business manager (ending up as Chairman and President of Sprostons Jamaica Limited and Alcan Products of Jamaica Ltd, (part of Alcan Canadian Aluminium commercial companies in Kingston, Jamaica) and later Managing Director and part-owner of the Caterpillar agency (Powertrac Ltd) in Jamaican in 1985. Whilst at Alcan, I was seconded to the government of Jamaica as a Dollar-a-Year Transport Adviser in 1976. I also became chairman of the Jamaican Omnibus Company, the Kingston urban transport company.
Eventually, I joined the government in 1990 and served as Chief Technical Director to the Prime Minister of Jamaica, as Executive Director of the National Planning Council and later Chairman of the Airport Authority of Jamaica. In 1995, I was awarded by the Government of Jamaica the Honour of Commander of the Order of Distinction (CD) for distinguished public service to Jamaica. In 1991, I was invited by the Vice-Chancellor of the University of the West Indies to take up the post of Head of the Mona Institute of Business (a professorial level appointment) and Executive Director of the USAID Management Education Project. I was responsible for setting up the graduate business school, the Executive MBA programme and to develop some 20 young Jamaicans to PhD level to become the main teaching resource for the Department of Management Studies and the Graduate Business School. Finally, in 1998 I was recruited on contract by the UK Department of International Development (DFID) and seconded to the President's Office in Tanzania, as Resident Privatisation and Utility Regulatory Adviser. Since then I have been involved in international infrastructure consultancy business and currently involved in a project advising the government of the Sultanate of Oman on privatising the electricity grid companies.
I am delighted to have the opportunity to serve as an Ambassador to Lancaster University and to support student development, especially international economic and management students and students from the minority diaspora. I would also like to support the Management School in developing a network of business schools to facilitate research, exchange of lecturers and students. When I was invited to be involved in the activities of the university I willingly consented as this will mark my fifth career tract at the golden age of three score years and twenty.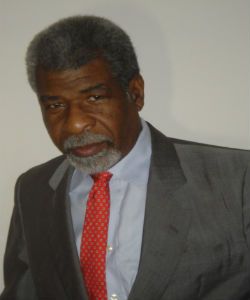 Nicholas Riley
Accounting and Economics, Bowland College 1985
I started my own accountancy practice 12 years ago specialising in R&D tax claims even though I swore I would never enter the profession. Prior to that I held a number of great senior management positions varying from retail with Boots The Chemists to MD of an Electronics company exporting all over the world. The wealth of experience was great.
I even managed to visit some remote and unusual areas of the world like Siberia and Kazakhstan. As an Ambassador I am looking forward to helping make a difference to a future student and their progress.
Valentine Ozigbo
Accounting and Finance, Graduate College 2004
The role of great institution like Lancaster University in the world has never been more important. In addition to generating life-changing research, Lancaster University educates a significant number of our future leaders in science, engineering, business, public policy, history, education, law, journalism, and more.
In 2003, through a Chevening Scholarship program, I came to study MSc in Finance at Lancaster University where I am proud to have graduated with Distinction, and I must say that my study here played a pivotal role in my life. The Lancaster University laid a solid foundation and offered me a deeper perspective of competitiveness, friendship, excellence and openness.
Several years after my study, I have risen through the ranks in my career to now lead Transnational Corporation of Nigeria Plc, one of the largest conglomerates on the Nigerian Stock Exchange, as its President and Group Chief Executive Officer. In gratitude and to help Lancaster University impact on more lives, I feel honoured to lend a hand of support to the school that has shaped who I have come to be today.
In the words of John Kennedy "As we express our gratitude, we must never forget that the highest appreciation is not to utter words, but to live by them." In light of this quote and in appreciation of Lancaster, I pledge to continually live by this quote.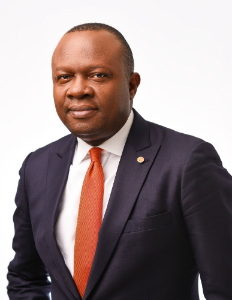 Martin Bragg
Project Engineering, Graduate College 1993
Martin spent his time at Lancaster University undertaking his MSc in the School of Engineering, Computing and Mathematical Studies (SECAMS) and graduated in 1993 as a mature student.
He went on to study for his MBA that had a focus on strategy within the private sector.
It is without a doubt that his MSc and MBA have served him well throughout his career while he has no hesitation in stating that without his degrees he would not have enjoyed the success that has been noted. Success that has called upon his original degree certificates many times in the past 20-years and more!
He has been developing industrial control measures for many years and is presently responsible for the technology portfolio of Honeywell Process Solutions ("HPS") Gas and Oil Metering Products and Systems. Honeywell is active in the market for Gas and Oil transmission, distribution and storage including for individual measures and terminal automation.
He has designed, developed and implemented metering products and systems in various locations around the world. Prior to joining Honeywell Martin was the VP Technology for the Elster Group, and prior to that was the Global and Strategic Director for Oil & Gas at GE.
Martin is an active member of Honeywell's Mergers & Acquisitions ("M&A") team where his most recent assignment was to that of a $5.1Billion M&A Integration being aligned across two Honeywell Strategic Business Groups at corporate level. In his tenure at HPS the business has grown both organically and through strategic M&A's in excess of $1.4Billion in enhancing customers' deliverables.
He is a member of the BSI, ISO, and AGA technical committees for flow and was sponsored through his MSc by The Royal Academy of Engineering, London, who administered the Panasonic Trust. He holds an MBA that was focused on Strategy within the Private Sector. He is Six-Sigma certified and has driven lean manufacturing within two global technology businesses.
He is a member of the Institute of Directors and member of a number of professional Institutes plus a Fellow of the Institute of Materials, Minerals and Mining. He has worked with Universities in Knowledge Transfer Partnerships where he established a Research Chair and further sponsored five (5) PhD students within our industry.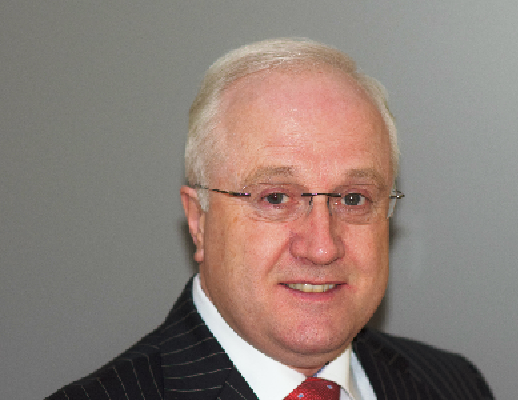 Jerry Guan
Accounting and Finance, Bowland College 1976
Jerry has been in the executive search industry for more than 16 years and is currently the Managing Director of Langshaw International Pte Ltd Langshaw is a boutique executive search firm specialising in Banking and Finance sectors. Prior to Langshaw, Jerry had an interesting broad spectrum of job stints such as External auditor, Internal auditor, Special Assets Specialist, Corporate banker, Group Financial Controller and General Manager. In University, Jerry was pretty active in sports; particularly in badminton and volleyball. For both these sports, Jerry was selected to play for Bowland College and the University.
Jerry had fond memories of his times in the University that he continues to support the Alumni in Singapore; particularly meeting and advising those Accounting and Finance graduates who hope to seek job opportunities in Singapore.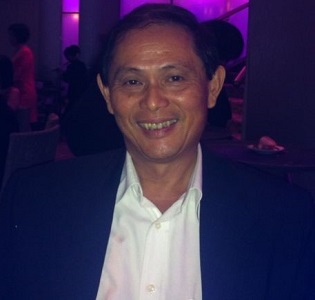 David Croisdale-Appleby
PhD Operational Research (1975) and HonDSc (2018)
David is an academic and career polymath. After his early career in Operational Research, David moved into the field of marketing and advertising. He became the CEO of a series of advertising agencies in London and South Africa before running the 42-country worldwide operations of one of the Big 5 global agencies from New York and London. He then started his own companies in similar fields, eventually selling them to move on to work in the public and voluntary sector, where he chairs many national organisations, and holds a number of Ministerial Appointments and Professorships in the fields of health, social care, medical education and social policy.
His work is focussed on bringing about change in the lives of disadvantaged and vulnerable people, and is known internationally for his anti-apartheid work in South Africa and for his role as the UK Ambassador for the Nelson Mandela Legacy Project, the Children's Hospital serving the 15 nations of the Southern Africa Development Community.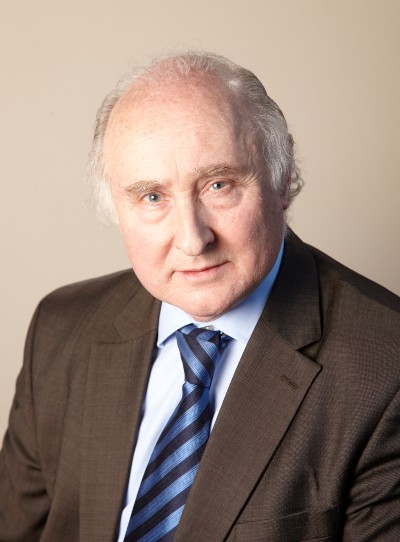 Peter Cobley
Law, Cartmel College 1993
I am 47 years old and started my career in advertising in 1994 in National Press in London and worked my way from traditional media into digital in 1998. I've worked for Yahoo!, ITV, and Reed Elsevier and have held senior commercial roles getting involved in sales across to mergers and acquisitions. I was lucky enough to get my first directors role aged 29 when working for ITV and cut my teeth on the likes of Who Wants To Be a Millionaire.
I obtained a law degree from Lancaster in 1993 and when in work completed my Legal Practice Course sponsored by ITV, but chose not to practice as a solicitor instead remaining in business. My skill and experience set is commercial, blended with legal, offline and online advertising with in depth knowledge of advertising having worked media owner and advertising agency side. Four and a half years ago I set my own consultancy up, Found Us (www.foundus.co.uk) and my company works with advertising clients and candidates to advise on people in the business I have worked in for 25 years.
Outside of work I am an avid fell runner running with the Saddleworth Runners where I live, am married to Claire who is a teacher, and proud Dad of Ted the Terrier who is also the company Chairman and Mascot. All adventures can be found at www.petercobley.com. In my role at Lancaster I am best placed to advise on a career in advertising, as my business involves working with senior people at media owners, technology companies, advertising agencies, and client side.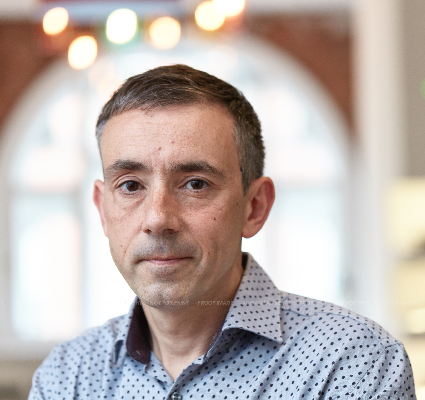 Tobi Doeringer
European Management with German Studies, Pendle College 1995
Over the past 20 years Tobi Doeringer has established and run companies in the IT, consulting, trading, manufacturing, as well as the entertainment and leisure field, today consolidated under Vabella Limited. Mr Doeringer is also a Director at Mascotte Industrial Associates founded by a family member and today part of a publically listed subsidiary of Tencent Holdings.
His studies at Frankfurt International School with over 60 different nationalities allow Mr Doeringer to identify and clarify the cultural intricacies in Vabella's international consulting function. Mr Doeringer continued his studies at the Lancaster University Management School in the UK and the Otto Beisheim School of Management (WHU) in Germany running his own retail marketing and real estate management businesses before focusing on Asia and moving to Hong Kong in the mid 1990s.
Mr Doeringer is a full member of the Hong Kong Management Association, Fellow at the Hong Kong Institute of Directors, WHU Alumni Ambassador and Charter President of the Rotary Club of Shouson Hill.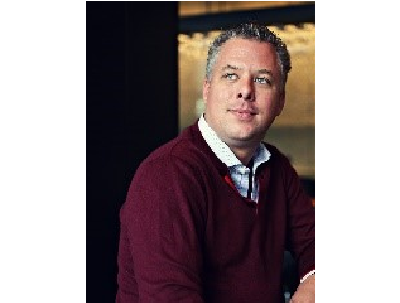 Angus Yip
Accounting and Finance, Graduate College 1994
I studied MA in Accounting & Finance (1993-94). Though it was just one year, to me, a life-changing experience. I learned and experienced a lot, very different from Hong Kong. Some good friends I knew there are still in frequent contact today. The academic qualification and overseas experience helped advance my career in banking, and teaching at a later stage.
Now I entered the second chapter of my life and became a sustainability consultant, studying a PhD degree, teaching at universities and more... A fad: "Slash Worker" is the best term to describe my current status
All these are attributed to the moment I decided to study at Lancaster University. I would like to support overseas students to come to Lancaster for perhaps a once-in-a-lifetime experience.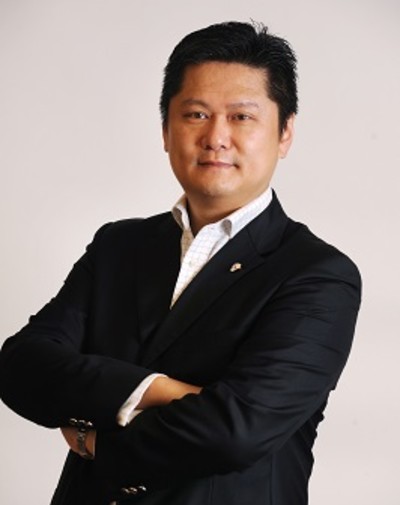 Mark Hedges
Economics and Modern History, Grizedale College 1979
I am currently the Chief Investment Officer for the Nationwide Pension Fund following a long and varied career within Nationwide Building Society. This involved Treasury and Commercial divisions having commenced my career in the branch network. Often with a focus on developing new business activities including the establishment of the Society's secured lending programmes.
My current role involves understanding a wide variety of different investment opportunities, strategy setting, stakeholder management and risk management with an overriding objective of ensuring the benefits due to 30,000 members of the fund are met in full. As a mutual, the ethos of Nationwide has always embodied a spirt of collaboration and co-operation that has appealed to me and with a constant source of new and interesting activities has let me have a rich and fulfilling career.
In a way, my time a Lancaster was not dissimilar to Nationwide, the collegiate and campus atmosphere and approach of the University is one of co-operation and stimulating its students; one which has provided me with the platform for my career. Now I am very pleased to be asked to be an Ambassador for the University and perhaps provide some hopefully helpful messages of support for current students.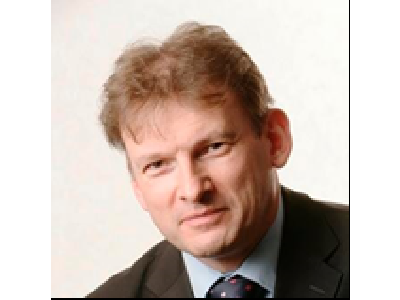 Nigel Mills
Economics, Accountancy and Law, County College 1980
I was born in Newcastle-upon-Tyne in 1958 and educated at Kings School Tynemouth 1966-1977. I then went on to study Economics, Accountancy and Law at Lancaster from 1977-1980. Upon the completion of my studies, I returned to Newcastle and joined Price Waterhouse as an article clerk and qualified as a chartered accountant (ICAEW) in 1984.
I worked in London for Pricewaterhouse 1984-1986 then returned to Newcastle to establish what became a national chain of 77 convenience stores and 8 supermarkets employing over 2,000 people and turning over £170m per annum including £90m of service sales. I sold the stores to Tesco in March 2011 and then went on to co-found The Lakes Distillery in April 2012, which is now England's leading whisky distillery with many award winning spirits in its brand portfolio. The vision is to produce one of the world's finest single malt whiskies in the World Category.
I was awarded a CBE in the 2018 New Year's honours list for services to Entrepreneurship in the North East and co-founding The Lakes Distillery.
The reason I decided to support the philanthropists program supporting student hardship was that throughout my 40 plus years in business many people from all walks of life have helped me and in a small way this helps others with their life/business journey.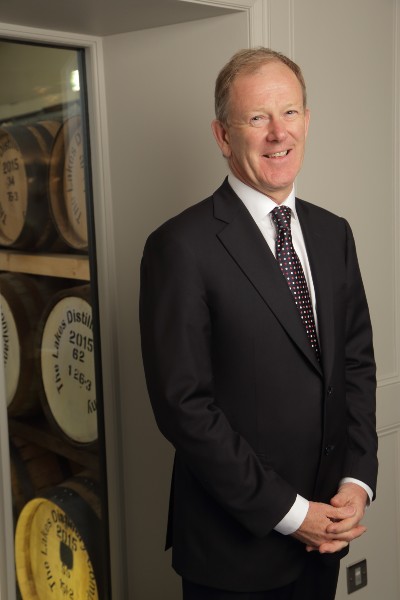 Chi Wah Fong
Management Sciences-Economics, Bowland College 1984
Mr Fong has been the Chief Financial Officer of Citychamp Watch & Jewellery Group Limited since September 2004 and Company Secretary since February 2007. He has also served as Director of its subsidiary, Bendura Bank Liechtenstein, since 2016. Mr Fong has over 25 years of extensive experience in various sectors of the financial industry, including direct investment, project and structured finance, and capital markets.
He worked for KPMG, American International Group in Asia, and ING Group in Beijing and Hong Kong. In his last position within ING Group, he served as a Director of Baring Capital (China) Management Limited that managed ING Beijing Investment Co Ltd, a company listed on The Stock Exchange of Hong Kong.
Mr Fong holds a bachelor's degree majoring in Management Sciences (Economics) from Lancaster University. During the period at Lancaster University, he very much enjoyed sailing in the Lake District, ballroom dancing at the University, travelling to various cities in Scotland and most importantly making friends from different countries. The academic activities and social activities prepared him for his subsequent career as an international business executive, travelling to all over Mainland China, South East Asia and Western Europe, and working closely with the executives from those regions. Mr Fong's memories from Lancaster University are unforgettable.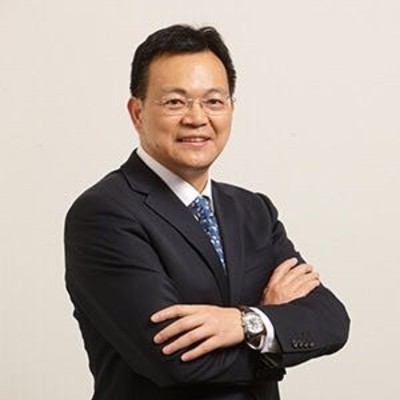 Martin Hellawell
Marketing and French, Fylde College 1987
Martin has recently transitioned from CEO to non-exec Chairman of Softcat, a leading UK provider of IT infrastructure technology and services. Martin joined Softcat as CE0 in 2006. During his tenure, the company grew from approximately £50m to revenues approaching £1bn. This was all achieved organically. He led the IPO of the company on the London Stock Exchange in November 2015 and shortly after the company became a FTSE 250 Company.
The company is well known for its employee culture and was named as the Sunday Times No.1 Best Company to Work for and the No.1 workplace by the Great Places to Work organisation.
Martin was named UK Tech CEO of the year in 2016.
Prior to joining Softcat, Martin spent thirteen years with Computacenter. During a large part of that time he lived in France running a large French organisation, putting his Lancaster French modules to good use!
Martin met with his wife Mandy at Lancaster. Mandy was also a member of Fylde College and graduated in History in 1988. Mandy is a governor at a North London Moderate Learning difficulties school and both Mandy and Martin have an active interest in Special Needs.
Martin and Mandy have two daughters and one son and live in Highgate, London.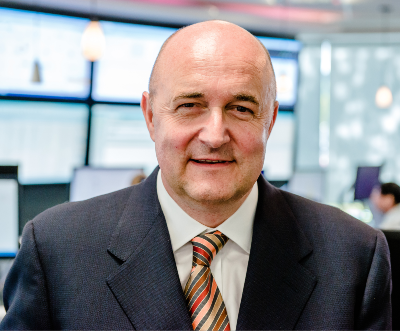 Laurence King
Accounting & Finance, Grizedale College 1984
I am fortunate to have had a very long and wonderful association with Lancaster University, and I am delighted to be an Ambassador; to help students have the opportunity of a fantastic education and life experience, regardless of background or financial means, was a key attraction for me. I came from a loving home but it did not have many books in it, and I was, not untypically at age 18, somewhat unfocused. I somehow managed to get into Lancaster University and quite frankly have never looked back.
After graduating in 1984 with a 2.1 and the Ciba Geigy Law prize, I worked for KPMG and tutored part time at the University in support of a KPMG sponsored Chair. I lead the same tutorial in the same room some six years after I had experienced it (Alumni will remember Anthony and Reece). I then moved to Baxi Partnership (a large employee owned company with a very large private share market) as Finance Director undertaking acquisitions in Europe to expand the brand and technology internationally. During my tenure there, I assisted a Lancaster PhD student with a thesis on share valuation methodologies.
I am currently the Vice Chairman of Westmorland Limited after a long spell as Managing Director. Westmorland are better known for Tebay Services on the M6 in Cumbria, and four years ago we built the new Gloucester Services on the M5. Our business model focuses on sustainably connecting people with place and rooting ourselves in a community through local sourcing, local employment and local charitable support; it is widely regarded as an exemplar and disruptor in its industry. We have about 10 million visitors each year to all of our businesses. Gloucester Services is multi award winning and was officially opened by Prince Charles in 2014. Lancaster University even played a part in this project as I asked the Department of Mathematics to undertake some statistical analysis of road safety in support our planning application.
From 2008 - 2016 I was a Council member of the University and I chaired the Finance and General Purposes Committee from 2010 until 2016. In 2018 I have been a lay member on the Pensions Working Group. I have found the whole experience incredibly rewarding.
As in 1981, today Lancaster University remains a superb teaching institution and accessible to all with a wonderful collegiate experience. The campus also continues to be developed for the future demands of higher education in this rapidly advancing age in which we now live.
Like other Ambassadors, I appreciate this opportunity to show students how Lancaster provides such a fantastic springboard into the world of work. Lancaster is an internationally recognised university that I am proud to be associated with, and it has been a privilege to remain connected.
Nigel May
LLB (Hons), Bowland College 1987
I am a tax partner in MHA MacIntyre Hudson, a top 20 UK accountancy practice. I am a member of the Chartered Institute of Taxation and also the Society of Trust and Estate Practitioners. I joined the firm on graduation from Lancaster in 1987 as a tax trainee and worked at our Bedford, Milton Keynes and North London offices before moving to head up the tax practice at our City office, in London in October 2017.
In my time at MHA MacIntyre Hudson, I have encountered a wide range of tax issues, particularly those impacting on entrepreneurial enterprises, professional practices and high net wealth individuals both from a UK and from a cross-border perspective. Also, I have widely acted as expert witness, providing taxation analysis in professional indemnity and matrimonial cases.
Whilst I did not directly pursue a career in law, the background that my degree provided has been and indeed remains invaluable.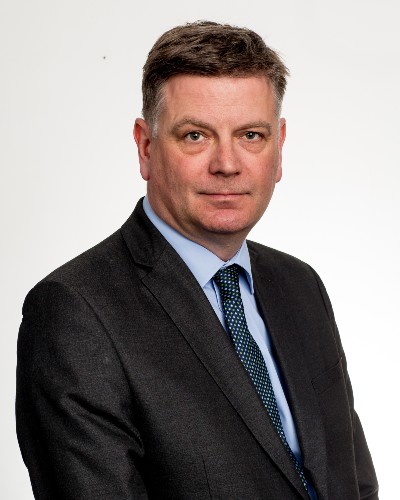 Neil Grant Thorogood
Accounting & Finance, Pendle College 1978
Graduated from Lancaster University in 1978 and joined Deloittes in Birmingham and qualified as a Chartered Accountant. Held several senior finance positions in construction, recruitment, training and education, then established my own consultancy business at the age of 38 providing business consultancy to a diverse range of SME companies across the West Midlands.
A fortuitous meeting with my current business partner in 1996 lead to the establishment Care First Group in 1996 providing learning and developmental opportunities to adults with learning disabilities and complex needs. Helping individuals with a range of moderate to complex learning disabilities, we help them to progress in a "person centred" way so that they lead fulfilling and enjoyable lives. Today we employ over 100 staff and have 170 students benefitting from our day provision. Our provision saves significant costs to the NHS and Criminal Justice system and helps families stay together.
I am Chairman of Edward's Trust, a West Midlands bereavement charity supporting parents and children through loss and am a committed Christian involved in mentoring fellow Christians develop their faith. I am also a director of a small dementia charity, Mindful Gifts CIC, which provides support through a range of products and activities to people suffering with dementia.
Lancaster University changed my life. From a secondary modern school that offered little ambition, I was lucky enough to encounter people who encouraged me to believe in myself and Lancaster University stretched me academically. It provided me with an environment to grow in confidence, surrounded by a diverse range of undergraduates all studying different subjects. Nothing could have been more enriching in terms of politics, business and economics, human and social issues. Lancaster formed the bedrock that would shape my life.
Being an ambassador for Lancaster was an easy choice for me. How could I ignore investing back into the university that gave me so much whilst trying to help those students with some level of need? Having a daughter with Downs Syndrome and seeing the potential of those less fortunate, is a key driver to being an Ambassador.
I am blessed with 3 beautiful daughters and a fiancé and an Australian terrier, love playing squash, running, hill walking and general keep fit. The occasional abseil and half marathon enables me to fundraise. I love my cars too!!!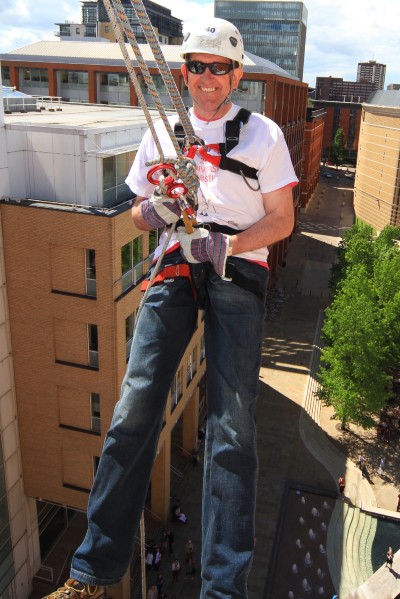 Adrian Cresswell
Adrian Cresswell of AM Services Group
AM Services Group provides single or integrated facilities management solutions to organisations across a wide range of sectors. This includes cleaning, security, specialist cleaning and washroom services. The Group prides itself on listening to its clients to build trust, collaboration and long-term sustainable partnerships. The service is flexible to develop with the client's changing business needs, while the strategy aims to support the wider business objectives.
The AM Services Group team is proud of, and actively delivers on, its 'one team, one goal' ethos. Success is built on the strong values that underpin the company behaves towards its staff, customers and business partners.
"We are proud of the work we do and equally proud of the customers we work with," comments MD Adrian Cresswell. "We are a local business, based in Morecambe, which makes us doubly proud to support Lancaster University where we have been working with the Facilities Division since 2007."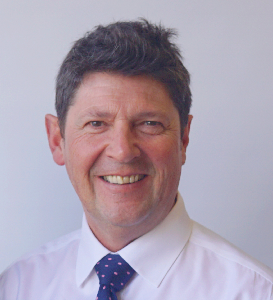 Stephen Smith
Statistics and Numerical Analysis, Lonsdale College 1980
Steve enjoyed his three years at Lancaster, studying with his peers in the Mathematics department and working in the JCR executive team as the treasurer. He also worked in the editorial team for the college magazine. Steve became a frequent visitor to the Computer Labs and was inspired to apply for jobs in the computer industry following graduation.
His initial employer was ICL in Manchester, where Steve spent five years programming software to simulate and test electronic circuit designs used for ICL's mainframe computers.
This led to a long and enjoyable career in the nascent but growing EDA (Electronic Design Automation) market with companies including Unisys, Teradyne, Viewlogic and Synopsys. Steve's move from software engineering to product marketing eventually led to him moving with his family to the San Francisco Bay Area, also known as Silicon Valley.
Steve retired from Synopsys after more than 20 years, where his responsibilities covered a broad range of electronic systems markets, including computing, communications and automotive. During his time in "the Valley", Steve also operated a boutique winery, Three Arches Winery (named after the three-car garage where the initial batch of wine was made), with a group of close friends and their families.
Steve currently resides with his wife, Rose, in Los Angeles, CA. Their four grown children live within California.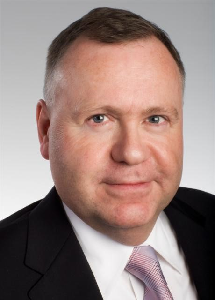 Philip Rewcastle
Accounting and Finance, Cartmel College 1989
Philip Rewcastle is the executive vice president and head of Line of Business Finance for Wells Fargo. Based in San Francisco, he is responsible for the creation of finance strategy and business support for the lines of business by directing and managing the line of business finance support functions including: Consumer Lending; Community Banking; Wealth & Investment Management; Wholesale; and Payments, Virtual Solutions, and Innovations.
A 25-year company veteran, Philip has held a variety of different finance roles. Prior to taking on his current role, Philip was the group finance officer for the Consumer Lending Group, where he was responsible for the financial and accounting functions for the Consumer Lending business lines including Home Mortgage, Home Equity, Credit Card, Dealer Services, Personal Credit Management, Education Financial Services and Retail Services.
Previously, Philip was the manager of Corporate Financial Planning and Analysis (FP&A) and was responsible for company-wide financial forecasting and planning activities. Prior to that, Philip was group finance officer for the Diversified Products Group and a senior analyst in Corporate Development (mergers and acquisitions).
He has an M.B.A. from the Carlson School of Management, University of Minnesota and a B.Sc. in Accounting and Finance from Lancaster University, England.
Philip is a native of Newcastle, England and currently resides in Danville, California with his wife and two children.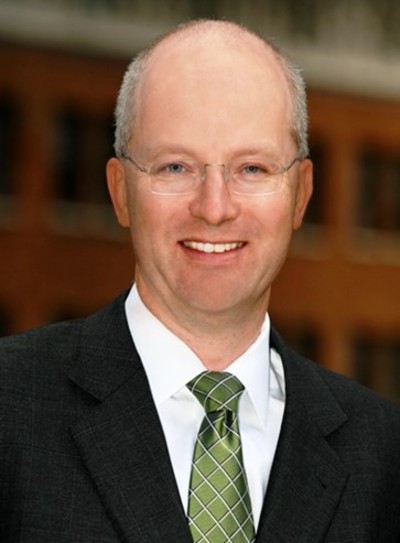 Joseph Hall of Halls Food Group
Business Administration, Graduate College 2017
Halls Food Group is something of a phoenix. This third-generation family business, founded in Chorley in 1933 and famous in central Lancashire for its pies and other bakery products, nearly ran aground in 2007 when mounting debts led it to go into voluntary liquidation. But when the company's current MD, Joe Hall, stepped in to buy back the assets, this was the start of a remarkable turn-around.
10 years on, the company has two retail premises and a corporate catering service, a fleet of 7 mobile shops providing a lunchtime delivery service to workplaces across the whole of Central Lancashire. Its achievements have been marked by a number of awards – including Customer Focus Award at the 2010 Bakery Industry Awards and Retailer of the Year at Lancashire's 2011 Be Inspired Business Award.
Joe Hall is unequivocal about the role played by the Institute for Entrepreneurship and Enterprise Development Leadership Development programme in helping him refocus and reshape the company's strategic direction. Joe says that "LEAD has been instrumental because it created a forum for things to be discussed with people from outside the business." Following on from LEAD Joe took part in the GOLD programme which he considers consolidated all that he had already learned. Now an Entrepreneur in Residence, Joe is enjoying giving back some of what he has learned.
Alongside being active in his role as an EIR, Joe was appointed to the board of BAKO NW Ltd in 2014 and is currently the Vice Chairman. Additionally, in 2016, he was appointed as a voting member of the Board of the Small Business Charter.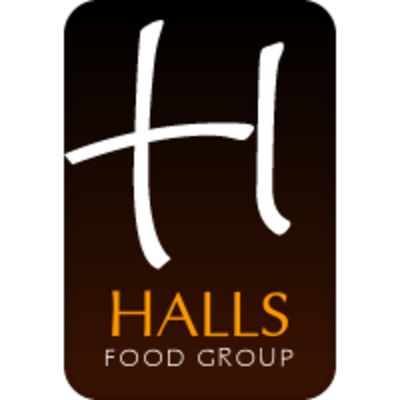 Stephen Taylor
Accounting and Finance, Furness College 1978
Stephen is a former Senior Partner of Deloitte Touche Tohmatsu China where he was head of their Financial reporting department and the Asia Pacific IFRS centre of excellence based in Hong Kong. Mr Taylor currently is a Chairman of the Listing Review Committee of the Hong Kong Stock Exchange and a former Chair of the Exchanges Listing Committee. Mr Taylor is also a former member of IFRS Advisory Council, the formal advisory body to the Trustees of the IFRS Foundation. An Honorary advisor to the Financial Reporting Council he is a member of the Institute of Chartered Accountants in England and Wale and a Fellow of the Hong Kong Institute of Certified Public Accountants.
Mr Taylor was the project director on the world bank funded project to help develop accounting standards for the People's Republic of China and he also contributes regularly to professional journals and publications. He was editor and one of the contributing authors of "Financial Reporting in Hong Kong" a 3,700 + page text book published by CCH. In addition to financial market responsibilities, Stephen is on the Executive Committee of Outward Bound Hong Kong and an Ambassador for Lancaster University.
Jianhua Zhang
Biological Sciences, Furness College 1988
I grew up on a collective farm in China, and often went to bed hungry. I always wanted to do something significant to help the village people, the peasants, because I was one of them, and because our lives were really hard. In 1985, I came from China, to carry out research at Lancaster University to find out how to grow more crops with less water. Northwest and Northern China faces an unprecedented water-shortage crisis, with well over 50% of China's food production under constant threat of drought.
Since returning home, my work has focused on research into water-saving crop production. We have developed some promising water-saving methods which have successfully reduced crop water use by almost half in some areas.
The seeds of these achievements were sown in the labs of Lancaster University many years ago. It was at Lancaster that we discovered mechanisms by which plants can sense the soil drying and reduce their water loss. I was extremely fortunate to have the opportunity to be involved in this effort with talented researchers at Lancaster and it has shaped the course of my life's work.
We live in challenging times. We already use almost all the world's arable land to grow crops and now water resources are declining in many parts of the world. It is my hope that through philanthropic support of Food Security research many more students from all around the world – especially from those countries whose food supply is most under threat from limited natural resources – will be able to make their careers in plant science, or the many other disciplines working to ensure a safe supply of food for the world. There are many ways the research can be supported but to have young students to do the work is most important.
My life was changed forever by my time at Lancaster. Please consider giving your support to students who want to learn how to help deliver their countries from the threat of food insecurity in the challenging times that lie ahead. In doing so, you will be helping them to change their lives as they become part of the growing research community dedicated to finding collective solutions that will benefit millions. It could be one of the best investments you ever make.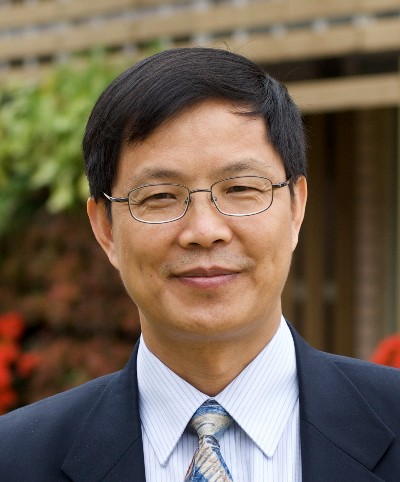 Mohammed Adaya Salisu
PhD Economics, Bowland College 1990
Mohammed holds a doctorate in economics from Lancaster University, UK. He is currently Economic Adviser to the President of the Islamic Development Bank (IsDB), based in Jeddah, Saudi Arabia, which is a multilateral development bank whose mission is to promote comprehensive socio-economic development of the 57 member countries of the Organisation for Islamic Cooperation (OIC). Mohammed is also Managing Partner and Chief Economist at Seeds Consulting, Jeddah, Saudi Arabia, which provides knowledge-based solutions to governmental and non-governmental organisations in the Gulf Cooperation Council (GCC) countries.
Prior to that, Mohammed was the Chief Economist of both Gulf One Investment Bank (Bahrain) and Gulf One Capital (KSA) from 2007-2014, after a brief stint at the African Development Bank (2004-2007) as Principal Research Economist. Mohammed has a long teaching and research career at Lancaster University Management School (1990-2004). He is the author of numerous journal articles, book chapters, and economic reports. His scholarly work in development economics, international business, finance and emerging market economies has contributed tremendously to organisational growth and policy-oriented debates. He has strong research collaborations and partnership with a wide range of reputable organisations, such as the World Bank, United Nations, Organisation for Economic Cooperation & Development (OECD), World Trade Organisation, Centre for European Policy Research (CEPR), African Economic Research Consortium (AERC), Gulf Research Centre (GRC), and several research and academic institutions around the globe.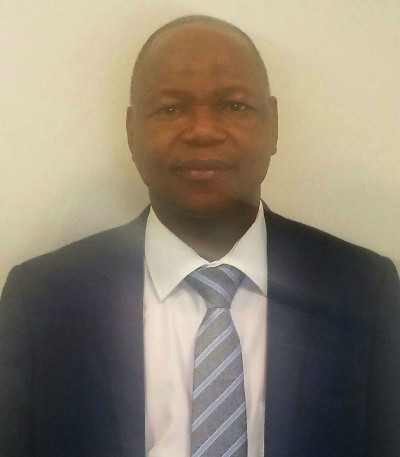 Stuart Brinkworth
LLB Law, Fylde College 1997
Stuart is a corporate partner resident in the London office, and he heads up the office's finance practice. He specialises in acting for UK and international lenders (including credit and debt funds), sponsors and bidding consortia on a variety of UK domestic and cross-border leveraged finance transactions. His practice focuses on private equity-backed leveraged buy-outs, management buy-outs/buy-ins, public bids, corporate M&A and recapitalisations Mr Brinkworth also has experience across all elements of the debt capital structure.
In addition, he has been at the forefront of the development of unitranche as a funding source in the European leveraged finance market. His sector experience includes healthcare, media, sports, real estate, financial services, business services, retail and leisure.
Stuart is a member of both The Law Society of England & Wales and the New York State Bar Association.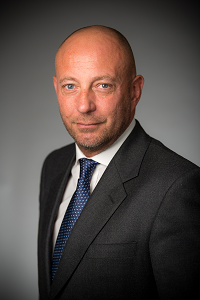 Chris Goodwill
LLB, Grizedale College 1983
When I arrived at Lancaster, my plan was to study English Literature, though without any clear sense of where it might lead. In truth, I was just thrilled to have dodged the world of work for a few years. Under the Lancaster system, I 'minored' in Law and Politics in my first year and this enabled me to convert to a Law degree - and this set the course for my professional life. After leaving, I took an LLM at Cambridge and then qualified as a solicitor, specialising in employment law. It is no coincidence that whilst I was at Lancaster, the head of the Law Department was Peter Wallington, an inspiring employment lawyer. Since 1986, I have been with the same law firm, Clifford Chance.
I became a partner in 1995 and global head of employment law in 2003. The firm, which belongs to what (infuriatingly for other firms) is known as the 'Magic Circle', has provided me with an endlessly challenging and highly rewarding career due in part to those at Lancaster who set me on the road to the 'city'.
I also have Lancaster to thank for some enduring friendships. A number of us still meet up occasionally to reminisce and visit old haunts. It takes only a few minutes for us to fall into our old routines and we are soon recounting (and embellishing) our shared experiences as students.
I was very pleased to be asked to be an Ambassador for the University and to have an opportunity to offer a message of support to those debating whether to embark on student life (with all that now entails) and, in particular, whether to apply to Lancaster. My answer is an unequivocal 'yes' to both questions - take the plunge as you may be about to start the best years of your life.
I retired as a partner in 2019 but continue as a Consultant to the firm and also to new model law firm, Keystone Law. I have also been appointed as an ACAS Arbitrator.
Jeffrey Johnson
JYA, Lonsdale College 1980
I am a partner at Pryor Cashman LLP, a mid-sized law firm based in New York City. I specialize in the transactional aspects of technology and intellectual property exploitation (patents, trade secrets, trademarks and copyright) and have represented a broad range of clients, from small start-up companies to large, well established companies like Godiva Chocolatier and celebrities like Lady Gaga, in a variety of industries including telecommunications, life sciences, entertainment, digital media and software.
Away from the office, I spend most of my time enjoying my family and outdoor sports, particularly skiing and soccer. I'm a particularly passionate reader of historical fiction, especially Patrick O'Brian's "Aubrey-Maturin" series.
My best Lancaster memory is a toss-up between enjoying The Men From Uncle, a band consisting of mostly Lonsdale residents who are now long-time friends, Professor Fox's history classes, and being a member of the Rugby League team (who knew there were two kinds of Rugby?)
I support Lancaster University because the University introduced me to so many wonderful people from all over the globe, many of whom I've kept in touch with over the years, and I want to help others do the same thing.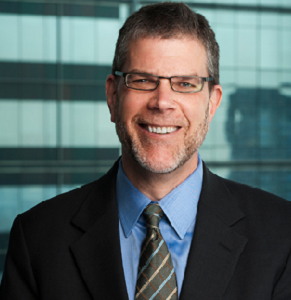 Lucy Briers
Independent Studies, Cartmel College 1988
Lucy studied theatre and sculpture at Lancaster University from 1985-1988 and then went on to train as an actress at the Bristol Old Vic Theatre School, graduating in 1991. Her recent theatre credits include Show Boat at Sheffield Crucible and the New London Theatre, The Seagull and Ivanov at the Chichester Festival Theatre, Wolf Hall & Bring Up The Bodies with the Royal Shakespeare Company at the Swan Theatre, Stratford Upon Avon, The Aldwych Theatre, London and The Winter Garden Theatre on Broadway, NYC. Lucy also performed her one woman show in London and New York, 'Some Kind of Bliss', written for her by the playwright Samuel Adamson.
Recent television credits include Count Arthur Strong, DCI Banks, The Thick Of It, The Night Watch and 2012, although she is still recognised as Mary Bennett in the iconic BBC production of Pride and Prejudice starring Colin Firth and Jennifer Ehle, despite it being filmed nearly 25 years ago...
Lucy has also enjoyed varied work on radio and providing narration for documentaries; most notably the Channel 4 series Body Shock and two series of ITV's Ladette to Lady. Lucy is thrilled to be a patron of the new Lancaster Playwriting Prize as new writing is a passion for her. There is nothing more exciting for an actor than to be the first person to speak the words of a young playwright and bring the first interpretation of their work to life on stage.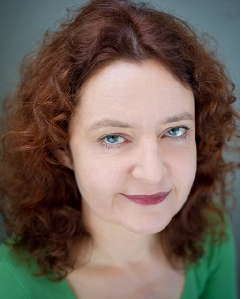 Andrew Rollerson
Computer Science, Cartmel College 1975
Lancaster University, even in its early days was a vibrant complex multi-faceted society, enclosed in its own mist-enshrouded draughty cultural pressure cooker on a hill outside the city. In the Great Hall, Leyla rubbed shoulders with Die schöne Müllerin, while in the middle of the campus a group of bemused capitalist lackeys (otherwise known as the administration staff) would file out onto the Square as the placard-waving Trotskyists began a sit-in. It was possible to conduct a respectable pub crawl without even leaving the campus, and there was an opportunity to sample to the delights of coastal living with a year out in Morecambe.
For me Lancaster facilitated the transition from insecure pimply ex-schoolboy to a somewhat more secure and less pimply young adult, newly launched on what as been a very long and fulfilling career. But the real gain from my years at Lancaster has proved to be much more subtle.
Now as I reach the end of my career, and, aided by a large glass of single malt, I look back wistfully through a life hopefully well-lived. And I feel a growing sense of indebtedness for the richness with which my experience at Lancaster infused my life, without me realising it at the time. I am left with a strong sense of being very privileged to have been at Lancaster.
In 1975 I was fortunate enough to win the Colorado Scholarship, which provided a year of postgraduate study at the University of Colorado in Boulder, funded entirely by contributions from American Junior Year Abroad students at Lancaster. It was a transformational experience, and one made possible by the generosity of others.
And so the time has arrived for me to give something back, to help to create opportunities for new generations of students, and hopefully to arm them, not with just a vocational meal ticket but with some truly life enhancing experiences attitudes and skills. I am delighted to be an ambassador for the University, and I hope this initiative is just the start of something really special, something of which every alumnus can be proud.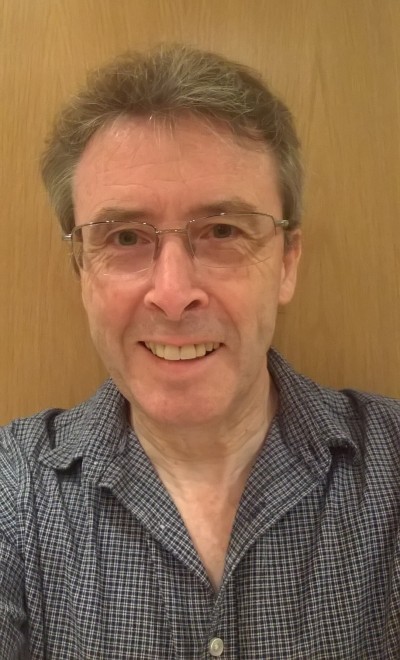 Hamza Jamil
LUMS, MSc Management Sciences 2000
Hamza is the co-founder of On Call People in the USA and Director at Firewood in the UK. At Firewood, he advises clients on commercial strategy and contract management. Hamza has personally worked with clients such as Experian, France Telecom, Oracle, GNER, NHS England and the Department of Health. Hamza started his career at British Airways, leading change programmes and launched an industry first: using SMS to inform passengers of flight delays.
He brings experience from multiple industries in both public and private sectors, and has held senior roles in: programme management; sales; commercial and contract management; and account and relationship management.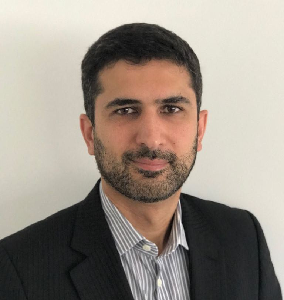 Bruce Callander
JYA, Furness College 1983
I am President of Sweet & Baker, a full-service San Francisco based Insurance broker. Before joining Sweet & Baker I worked in commercial real estate finance for McDonnell Finance Corporation, placing multi-million dollar loans on commercial property on the Pacific Coast. My previous business experience also included the coordination and budgeting of real estate syndications for a large property management company.
I am active in the San Francisco non-profit community, currently serving on the Board of the Boys and Girls Club of San Francisco. Previously, I have served on the Boards of Katherine Delmar Burke School, The Guardsmen, The University Club of San Francisco, and BRAVO! CLUB San Francisco Opera. I am a graduate of the University of Colorado, Boulder, with a degree in Economics, including an emphasis in Computer Science and I spent my JYA year at Lancaster University.
Lancaster is a very special part of my College memories.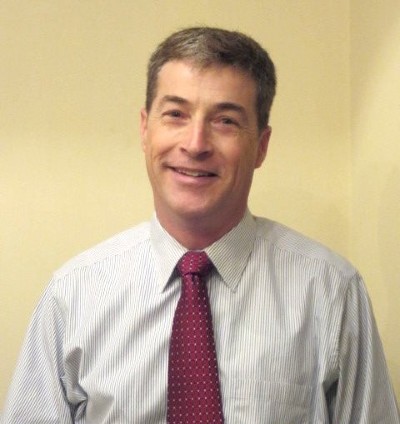 Guy Leach
LUMS Accounting and Finance, County College 1985
Guy joined Serco in 1995 as Director Corporate Strategy to develop Serco's response to the Private Finance Initiative and provide input in to group accounting and funding decisions. Prior to joining Serco, Guy worked for Deloitte & Touche for ten years. In 1997, Guy assumed responsibilities for the Group's insurance and pension and became a Non-Executive Director overseeing the Group's Private Finance Initiative Division.
In 1999, Guy set up Serco's Mergers and Acquisitions team which he continues to lead.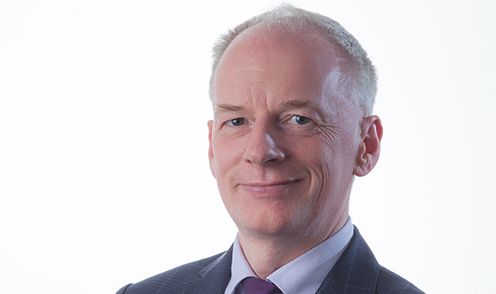 Paul Taylor
Marketing, County College 1983
Paul Taylor is president and chief executive officer of Fitch Group, a leading provider of essential financial information and services to the global financial markets. Mr Taylor was appointed to this position in April 2012 and is based in London. Mr Taylor also serves on the Hearst Corporation Executive Committee. Hearst is the majority owner of Fitch Group and is a diversified media, information and services company with more than 360 businesses.
Mr Taylor previously served as president of Fitch Ratings, the group's largest business and a leading provider of credit ratings, commentary and research. Prior to this appointment in 2010, he spent two years as global head of structured finance ratings, presiding over numerous rating reforms following the 2007 collapse of the U.S. housing market. Mr Taylor has held a variety of analytical leadership positions at Fitch Ratings, including global head of sovereign, public finance, corporate, and financial institution ratings. He also headed the agency's operations in Europe, the Middle East, and Africa.
Mr Taylor joined Fitch predecessor firm Duff & Phelps Credit Rating Co. in 1994 as senior vice president in charge of European rating activities. His final role prior to DCR's merger with Fitch Ratings in 2000 was executive vice president of DCR International, where he oversaw all rating activities outside of North America and chaired the international group credit and criteria committee.
Prior to joining DCR in July 1994, Mr Taylor was a director and head of European structured finance for Standard & Poor's ratings group. He began his career in corporate lending at Lloyds Bank Limited.
Mr Taylor has a BS in management and marketing from Lancaster University, where he is an active alumnus and member of the dean's council.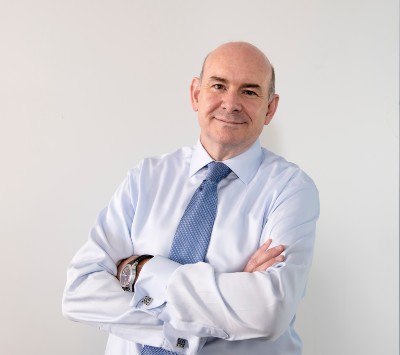 Tom McNerney
Operational Research, County College 1986
Tom has over 25 years of experience in financial markets, financial data and consultancy. Following completion of his M. Sc. in operational research at Lancaster, Tom worked for 2 years as a consultant building financial models for measuring advertising efficiency and pricing interest rate options. He then entered the finance industry where he spent 10 years in the exotic derivatives business as a quantitative modeller, deal structurer and trader at SG Warburg and Barclays.
This was followed by a stint as Head of Market Risk Management for Europe and Asia for Toronto Dominion Bank. In 2002 Tom co-founded Markit Ltd, a financial data and services company. Tom was instrumental in particular in building the quantitative foundations and operations of Markit's credit derivatives data and derivatives valuation businesses. Markit floated on NASDAQ in 2014 at a valuation in excess of $4bn.
Tom now works with Semantic Evolution, an AI/technology company which builds models to extract structured data from documents, with True Global Ventures, an angel investment fund, and is an active international property investor.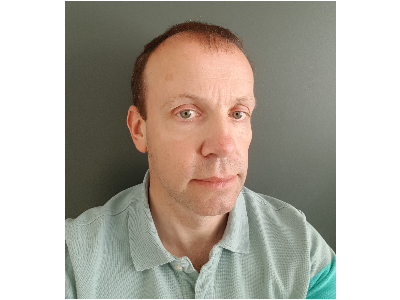 Lorraine Softleigh-Moore
LLM LLB (Hons), Lonsdale College 1989
I spent three wonderful years at Lancaster University as an undergraduate. My choice of university was determined by the variety of options on the LLB degree programme, as well as the distance from London and my parents! When I came to visit I immediately fell in love with the campus and the great atmosphere, despite it raining the whole day and missing the coach back to London.
I lived at Lonsdale College during my first year, as the Law Department in 1986 was located there and it meant I could attend my lectures with minimum effort. I enjoyed my degree immensely and found as a law student I was working hard from day one. The weight of the work did not prevent me from taking part in a range of extra-curricular activities and I would encourage every student to try something new. I made life-long friends at the university and was even fortunate enough to meet my husband there, so I can certainly confirm that my time at Lancaster left a lasting impression.
I always believed that law was an excellent discipline as grounding for a range of careers and when I left Lancaster I was still not sure whether I was going to teach or pursue a career in law. As a consequence, I hedged my bets and completed the Law Society Finals at the College of Law in Chester to allow me to become a solicitor. Then a year later, I elected to do a Postgraduate degree in Company and Commercial Law at the University of London, as a path to becoming a lecturer. However, once my post graduate studies were at an end I decided to embark on a career as a solicitor. I began as an Articled Clerk (showing my age!) for the commercial firm Rosenblatt and once qualified I moved and specialised in Commercial Litigation. Later, after starting a family I decided to change practice areas and I am now a Property lawyer. As a Partner for ten years I have trained solicitors, trainees and paralegals thereby using my "teaching gene" and have therefore had the best of both worlds.
I am delighted to have the opportunity to be an Ambassador and support students to maximise the value of their studies regardless of their background or financial means. I was the first female in my family to go to university and my law degree gave me the confidence and ability to go out into the world and make a successful career and life for myself, my family and others. Over the years I have supported charities and schools to improve the lives of those relying upon the services they provide. When I was asked to be involved in supporting this initiative I agreed it could bring about life changing outcomes and was keen to play my part.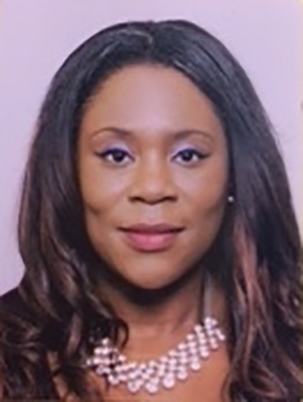 Cathy Turner
Economics And Politics, County College 1984
After a long executive career in banking and consulting, Cathy is now a Non Executive Director at Quilter PLC and Aldermore. She is a Partner at the advisory firm Manchester Square Partners. She also does voluntary work with retired Gurkhas in Nepal.
Previously she was a member of the Executive Committee of Barclays PLC where she had responsibility for HR, Corporate Affairs, Strategy and Brand and Marketing. Earlier in her career at Barclays PLC she was the Investor Relations Director.
Cathy's earlier career was in consultancy where she was a Practice Leader and Consultant in several major audit and consultancy firms, over a 10 year period. Cathy is an Economics graduate from Lancaster University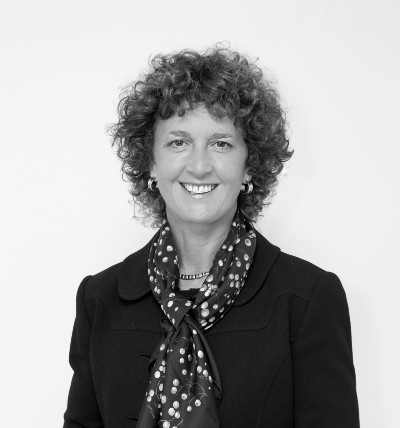 Jane Bierwirth
Politics and International Relations, Bowland College 1973
Jane has been in the executive search industry for 18 years, and is presently a Managing Director at RSR Partners in New York City. She recruits trustees, advisory board members, and senior executives for institutional investors and family offices. Upon graduation from Lancaster University with a degree in politics she returned to the United States and earned an MBA from The Wharton School of the University of Pennsylvania.
Jane began her career at the Chemical Banking Corporation, where she worked for more than 15 years, primarily in leveraged finance, private banking, and in the Chairman's office as his assistant for two years. From 1992 to 1998, she lived and worked in Portland, Oregon where her husband was the superintendent of the public schools. She currently resides with her husband in Bronxville, NY. Her two grown daughters are educators living in Portland, Oregon and New York City, and her son is a real estate investor living in Chicago.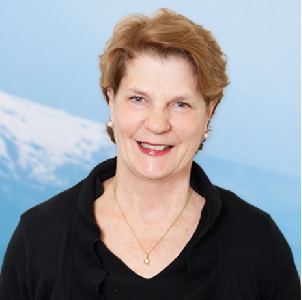 Tom Buckley
Director of Recruitment, Admissions and International Development
Principal of Cartmel College
I moved to the UK and joined Lancaster University in 2015 as Director of Recruitment Admissions and International Development and was appointed Principal of Cartmel later that year. Whilst researching Lancaster prior to joining I was struck how a university so young, in a system that is centuries old, came to be ranked and regarded so highly. There are many elements to why, but one key is the collegiate system.
I have had the good fortune to benefit from a career that has provided both work and personal experiences in many countries around the world. As a high school leaver and first generation university graduate from a small town in Eastern Canada it is a somewhat atypical journey. The turning point was a decision to pursue a university education. I am pleased to be in a position to be able to contribute to Cartmel College and Lancaster University to support the students of today and tomorrow in pursuit of their goals.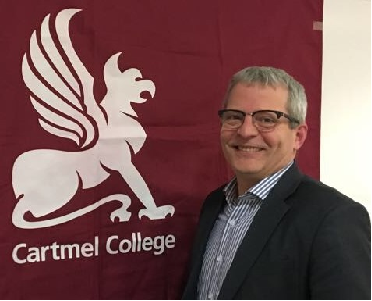 Reza Ali
Business Studies and Finance, Furness College 2003
As Director of New Ventures, Reza is responsible for the overall delivery of ACCA's educational delivery to support ACCA's learning providers, universities and students as well as ACCA-X, our pilot initiative to provide digital learning to students. Prior to his current role, Reza worked across a number of different roles within ACCA and was previously the Head of Emerging Markets Asia, where he led ACCA's developments across a number of markets including South Korea, Indonesia, Myanmar, Vietnam and Brunei and ASEAN (Association of South East Asian Nations).
He was also seconded to ACCA's Strategy team to support the development of ACCA's strategy to 2020.
Reza was also previously an auditor at PricewaterhouseCoopers (PwC) within the Assurance and Business Advisory Services (ABAS) in London and later became the Head of Finance and Operations at a brokerage firm in Singapore that dealt primarily with government agencies in the South Asian subcontinent.
Reza graduated with a First Class (Honours) in Business Studies and Finance from Lancaster University where he was the recipient of the Philip Andrews Memorial Prize for Economics. He is also an ACCA member.
Reza speaks regularly to ACCA's key stakeholders on key economic trends, learning and technology, sustainability, climate change, International Financial Reporting Standards (IFRS), accounting and policy updates and sustainability matters. He also wrote a booklet in 2008 entitled "Sustainability Reporting Handbook for Singaporean Companies" to encourage sustainability reporting within corporate Singapore. Reza's other interest include farming (coconuts and mangoes!) in Tamil Nadu, South India where he is from and blogs regularly at http://zodakreza.wordpress.com.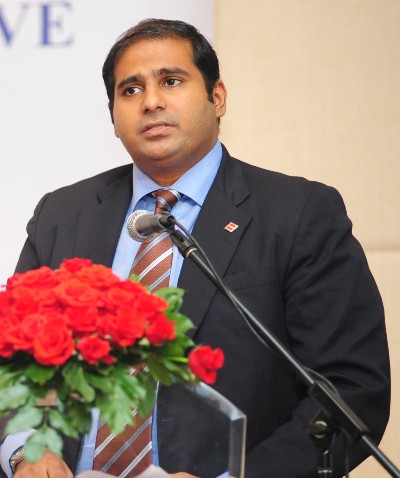 Gregory Tilmant
LUMS Business Studies, Pendle College 2006
After three years of studies and a lot of fun, I graduated from Lancaster in 2006. Not only did I earn a degree from one of the top UK University, but I also left the school with fond memories, I met my wife and the mother of my son, and had the necessary tools to start a career in finance. 10 years later, I am working as the Chief Operating Officer and Chief Financial Officer for a startup in the shipping industry.
When I was invited by the university to join the Ambassador programme, I did not hesitate very long. It feels like a normal thing to give back. I consider that I have a good job and I am lucky for that, I owe that hard work but also to Lancaster University and everything I learned there.
Lancaster University provides strong academic background to its students; the university has done its part of the job, now it is up to the Alumni community to help the university to build a solid reputation globally. We need to ensure that its students are represented everywhere including the most prestigious institutions – we will all benefit from it. Helping the university to achieve this goal is not pure altruism but also the fruit of selfish interest… So I hope that this donation, amongst many others, will help student from all background to maximise the value of their studies, have great careers and that they can themselves give back to the university in the future and help grow its reputation.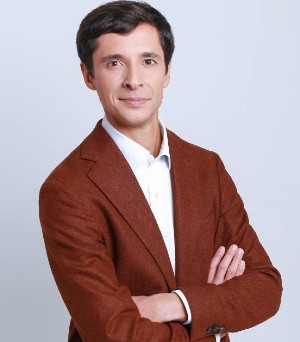 Roger Brown
Law, Bowland College 1989
Born in 1967 in Northern Ireland Roger joined Bowland College in 1986 studying psychology, philosophy and law in his first year and extending his interest in aesthetics from the Philosophy Department with a paper considering the potential impact of applying the principles of judicial precedent in the analysis and criticism of art and vice versa. After solicitor's finals at the College of Law in York Roger completed his training contract with a large West End firm in London with whom he remained for a short time after qualification in the banking department before moving to join Peter Woodroffe at Woodroffes, a boutique practice in London's Belgravia.
Woodroffes was founded in 1877 representing individuals and families of substantial personal wealth and has continued to do so for the intervening 140 years. Roger became a partner in 1999 and senior partner upon Peter Woodroffe's retirement (to consultant) in 2010. Roger had built a personal practice in the intervening years representing the hotel and hospitality trade and acting for a number of five-star hotels and Michelin starred restaurants. His firm continues to offer a highly personalised and bespoke service to wealthy individuals from across the UK and all corners of the world, creating and managing investment portfolios of commercial and residential property across the UK, often in a Sharia' compliant manner. Roger deals with deal making and non contentious matters.
In his spare time Roger is a season ticket holder at Tottenham Hotspur and a fan of most forms of sport, particularly motor sport. He enjoys cars, motoring, fine dining and travel and tries to see live contemporary music as frequently as practical. Roger dislikes most "classical" music.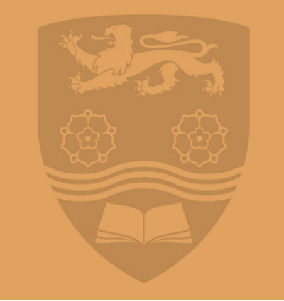 Peter Rice
Mathematics, Economics and Operational Research, Furness College 1971
After graduating, I trained as an Actuary in Liverpool. On qualifying in 1974, I joined stockbrokers Wood MacKenzie in Edinburgh as an analyst in insurance shares, becoming a partner in 1981. After the financial 'Big Bang', I joined Commercial Union in 1988, initially leading the Group's planning and strategy function, before becoming a UK Divisional Director and latterly business development director of the fund management arm.
After retiring from full time work in 2000, I have concentrated on other areas of learning, with postgraduate qualifications in Art History and the History of Ideas from the University of Buckingham, Birkbeck College and SOAS
While my subjects were fundamental for my career choice and development, Lancaster was also invaluably 'horizon-broadening'. My final year Operational Research project working with some Ugandan Asians, who had settled in Preston after expulsion by Idi Amin was eye opening regarding other peoples' life experiences. From a personal interest viewpoint, I still remember the series of concerts marking Beethoven's bicentenary in 1970.
More widely, the very lively social and political atmosphere and events of the period, the stormy debates at the student assemblies and the late night kitchen discussions have proven to be long lasting influences.
I hope that current generations of students have the opportunity for similarly rewarding experiences.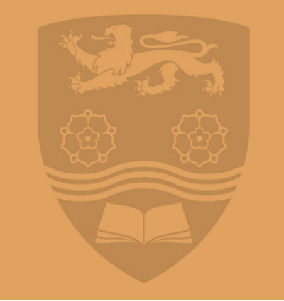 By Post
Philanthropy, Alumni and Supporter Engagement
C Floor
University House
Lancaster University
Bailrigg, Lancaster
LA1 4YW
United Kingdom
By Phone
+44 (0)1524 594109
We're here Monday to Friday 9am - 5pm
By Email
To contact a member of our team directly, please see our alumni contacts page.