Philanthropic Chapters
These Chapters provide philanthropic leadership and support to Lancaster University.
Philanthropic Chapter Presidents
Our Philanthropic Chapters
Our Chapters develop support and provide philanthropic leadership through their aspirational work. They are figureheads for the university in their areas of residence and help to nurture Lancaster's culture of philanthropy across the globe, by attending events and encouraging fellow alumni to follow in their footsteps and pledge their support to Lancaster University. They showcase the very important role that philanthropy is playing Lancaster University's continued success. The role of Chapter Presidents is an honorary position held by a Lancaster University supporter for 4 years.
Cheuk-Ming Tam
President of the Hong Kong Philanthropic Chapter
BSc Physic of the Environment 1976 and PhD Environmental Science 1981, Cartmel College
I retired a few years ago and made a trip with my wife half-way round the world from Hong Kong to attend the University's 50th anniversary celebration and gala dinner. Many fond and nostalgic memories came back of my formative years at Lancaster - a place to train the mind, exercise the body and bless the soul. Without rich parents or a student grant, it was a real challenge financially to complete my two degrees at Lancaster.
Apart from having to work hard during term breaks to earn my keep, I was fortunate enough to be awarded scholarships from the University and the European Union to see me through those years of study and research in atmospheric science. In 1981, I returned home with a thankful heart to start a 30-year career as a weather scientist.
Though back in Hong Kong, I have always maintained close contact with the University and provided advice on student matters. In 1986, local graduates began to lend support at the British Education Week to recruit new students to Lancaster. Later that same year, these devoted graduates formed an alumni association which is still active today.
It is pleasing to learn about the meaningful fundraising Programme and I am happy to be a Patron and give a regular contribution as a gesture of reciprocation to the University. There will always be students in need and I strongly believe that given the chance of quality education at Lancaster, these youngsters could also make their dreams come true.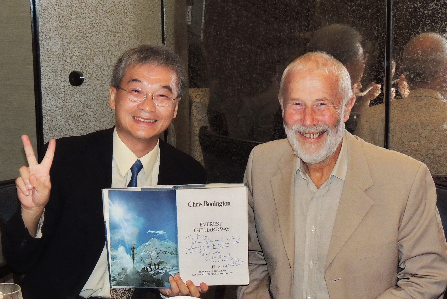 Alun Branigan
President of the Singapore Philanthropic Chapter
Politics and International Relations, Cartmel College 1989
Alun has over 25 years experience in Asia as an adviser and a principal and is currently Managing Director, Head of Corporate Finance, Asia at UBS Wealth Management. He is responsible for providing corporate finance, capital markets and financing solutions to UHNW clients and their businesses in Asian markets.
Prior to that, he was one of the founding partners of Actis and Head of Investment Banking Asia for Dresdner Kleinwort Wasserstein. Alun has been based in Singapore since 2002.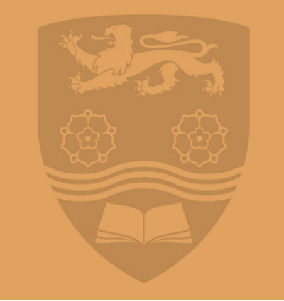 Simon Langelier
President of the Switzerland Philanthropic Chapter
Operational Research, Cartmel College 1980
Simon is a highly experienced senior executive with a long and successful career with Philip Morris International. His expertise in working in multicultural and multinational environments together with his effective leadership and people motivation skills have led to the achievement of ambitious results in diverse businesses in very different markets.
He served in leadership capacities with Phillip Morris International (PMI) and subsidiaries for over 30 years, most recently as the managing director of Coltabaco (Philip Morris Colombia) in Bogota from 2010-11. During his career, Simon has worked and been based in Europe, Middle East, Africa, Asia and Latin America.
Today, Simon is a member of the board of Imperial Brands PLC as an Independent Non-Executive Director. He is also Chairman of PharmaCielo Ltd a Canadian company working in the field of medicinal cannabis.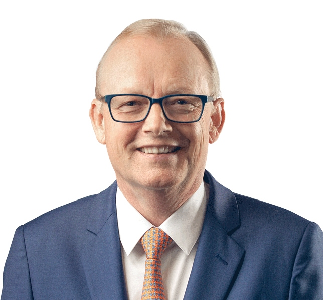 Shinya Tsujimoto
President of the Japan Philanthropic Chapter
Accounting and Finance, Graduate College 1999
Over 20 years have passed since I graduated from Lancaster University. When I came to Lancaster, I brought my wife and two children, and my wife became pregnant during our time there. We had a good time in Lancaster and have fond memories of our stay.
After I graduated, I continued to work in the asset management industry in Japan and Hong Kong. I have worked for a Japanese company, a German company and international joint ventures as a senior analyst and Head of Research. Currently, I am CEO of Nippon Life Global Investors Singapore, a joint venture between Japanese insurance group and British asset management company, and have lived in Singapore for 8 years.
I strongly believe that what I learned at Lancaster University helped my career a lot. I really appreciate Lancaster University and now it is the time for me to contribute to the university.
Nigel Howard
President of the New York Philanthropic Chapter
Law, Pendle College 1987
Nigel is a technology transactions lawyer based in New York. He studied law at Lancaster (Pendle, 1987) and practiced as a solicitor in London until 1992, when he emigrated to the United States to marry his now wife, Andrea. He is the Co-Chair of Covington & Burling LLP's Technology Transactions Group and works on deals involving technology, intellectual property and data throughout the world.
Lancaster University was instrumental in setting Nigel on a career in the law. The first in his family to attend University, he originally went to read history, but Lancaster's flexible approach to first year study gave him the chance to study the law. He is thrilled to be a member of the Board of Friends of Lancaster University in America (FLUA).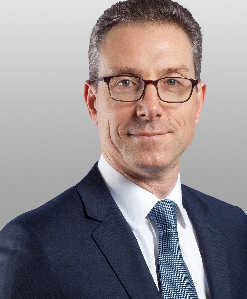 Kapil Sennik
President of the Mauritius Philanthropic Chapter
Management and Finance, Cartmel College 1997
Kapil is leading the Desbro Group of Companies in the Steel Business for over 20 years since graduation from Lancaster University Management School. Starting with wire business, then moving onward to reinforcing steel business, the family owns sizeable assets in Republic of Mauritius serving all the Building & Civil Engineering sector fully.
During his career, he has spearheaded innovative solutions for the industry and pioneered important changes within the Desbro Group. Most recently, the introduction of largest diameter Rebar of 40mm is being fully utilised for long span bridge construction work.
He is founding member of DRS Holdings Ltd, Mesh & Steel Trading Ltd, and sits as Board Member/Acting Chairman for all companies under the Desbro Group. He values the DNA of all family enterprises for their resilience, and strong commitment to business growth.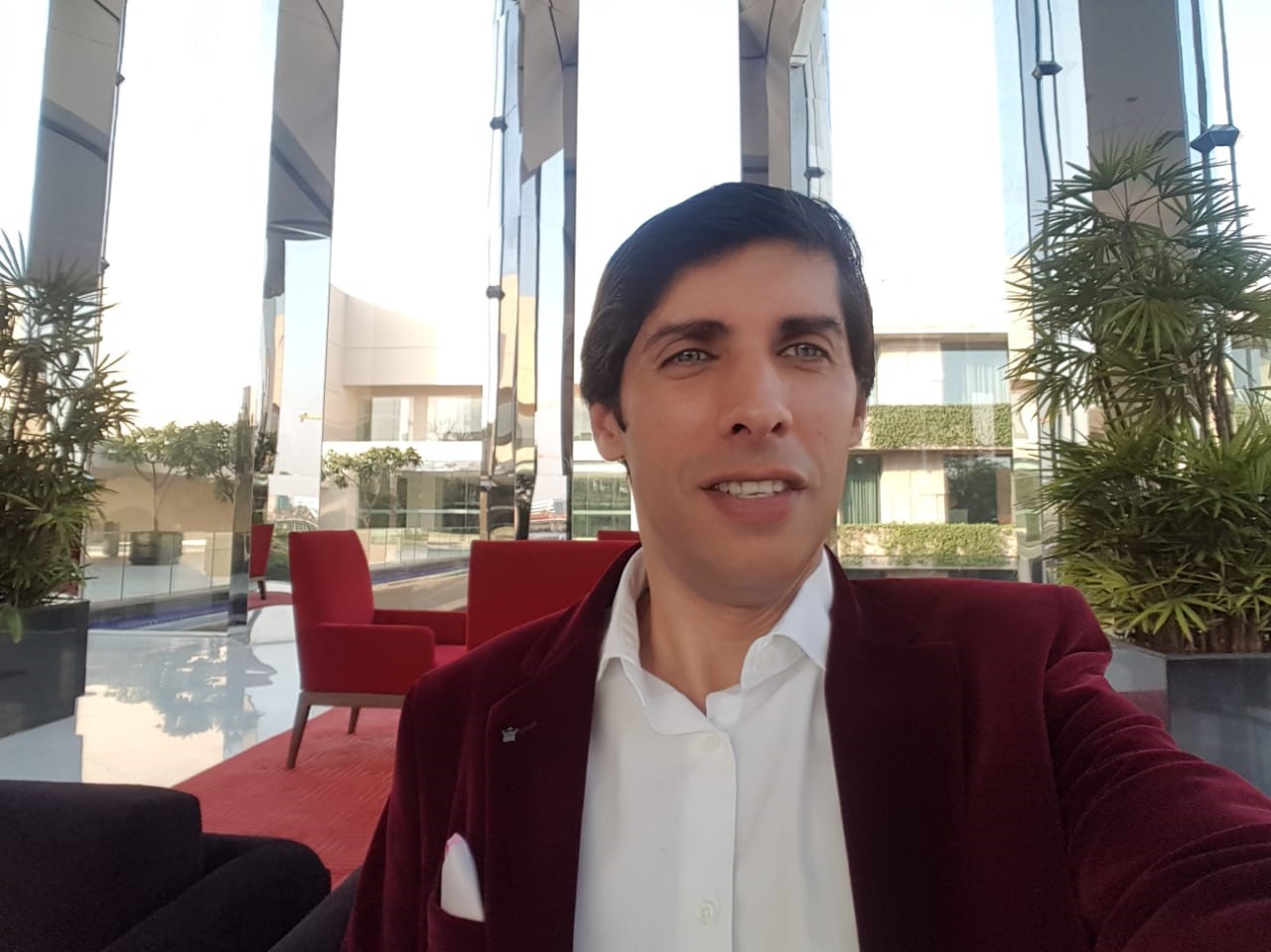 Andy Cobbold
President of the British Columbia Philanthropic Chapter
Mathematics & Computing, Pendle College 1990
I am honoured to be an Ambassador for the University, helping to support Lancaster's goal of being a 'go to' university for research and teaching that transforms lives, communities, practices and thinking across the globe.
My own experience was indeed transformative as I graduated from Lancaster in 1990 and went on to build a successful career in IT, first as a software engineer and for the last 20 years as an executive leader. It is a career that has taken me all over the world, working for several software vendors and enabled me to live across Europe and North America where I currently live in Vancouver in Canada with my wife and two boys. I am currently the global head of software support at SAP, leading over 800 people across many different countries, helping our customers on their digital transformation journey's in a fast-changing world.
As the first person in my family to ever go to university, my time at Lancaster helped set me on a continuous path of lifelong learning that enabled what I've since achieved and shaped me into who I am today. Aside from what I learnt academically it was also the people that I met and the enduring friendships that I formed, that really helped encourage me to challenge myself to make a difference. In particular it taught me the power of building long lasting diverse relationships with people from whom I could continually learn. The collegiate campus-based system at Lancaster really creates the environment for you to mix with students across faculties, and with very different backgrounds to your own. It is one of the things that attracted me to Lancaster and I have fond memories of representing Pendle College at football, pool and darts as well as attending the many famous College Balls! I am still in touch with many of those friends and our shared experiences at Lancaster remain a source of great pleasure when we get together.
I appreciate this opportunity to show students how Lancaster provides the environment to challenge yourself to make a difference in the world and maximize your potential regardless of your background or financial means.
Lancaster is one of the best universities in the UK, offering a terrific collegiate environment and I am proud to be involved with the University and to be an Ambassador.
Alaa Alhashem
President of the Gulf Corporation Council Philanthropic Chapter
MBA, Graduate College 2003
Alaa came to Lancaster University on a Chevening Scholarship and finished his full-time MBA in 2003. As a beneficiary of a scholarship, he realised at an early stage of his career, how much the financial support can make a difference in someone's future.
He's now convinced that a philanthropic donation in education has a great impact that can relatively easily be measured and linked to personal, economic and social empowerment. That explains why he was so thrilled to accept the chapter's presidency position when it was offered to him and he pledged to provide immediate support.
Studying at Lancaster was pivotal in Alaa's career, he enjoyed the world-class education and the cohort that represented more than 20 nationalities. When he returned to Saudi Arabia, his newly acquired competencies helped him to progress in the banking and investment industry and then leadership and management consulting. After completing 20 years of executive work, Alaa switched to a portfolio career and he is now a Board Director in numerous companies and advisory boards. Alaa is considered an opinion leader in the GCC and recently his name was included in the LinkedIn "Top Voices of the Gulf" list for 2020. His areas of focus are corporate governance, gender diversity in the board, women empowerment, wealth management and the promotion of tourism and foreign direct investment in his country.
See more here: https://www.linkedin.com/in/alaaalhashem/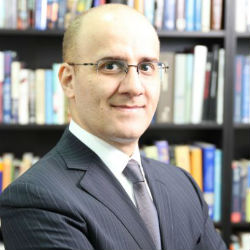 Andrew Light
President of the Ontario Philanthropic Chapter
Marketing, Graduate College 1986
I joined British Telecom (BT) immediately after graduating from Lancaster, where I stayed for 12 years eventually becoming head of Marketing in London. Interestingly, my final dissertation on the MA Marketing was for British Telecom in Liverpool, which was instrumental in getting my initial interview with BT in London.
As telecoms, digital, and mobile industries flourished throughout the 1990's I entered the world of Joint Ventures, Mergers, and Acquisitions. Initially this was across Europe for British Telecom, as I headed up the Marketing development for a number of newly established second operators. I later joined IBM in the UK, but predominantly ended up working extensively in South Africa and Australia, as well as the US, Latin America, and Asia-Pacific..
I moved to Canada in 2009 and joined PricewaterhouseCoopers as VP of Consulting & Deals. My focus was on the digital and technology space, and especially in the Marketing and Media industries.
Since 2015 I have been Managing Principal of North America for Eaton Square, a privately held global Corporate Finance and M&A firm. I have also been leading the global Corporate Development of the organization as we grow our capabilities across the World, as well as managing Board positions, Investments, and Management Consulting to a range of businesses.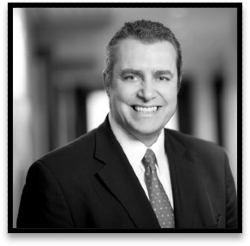 Olaf Petersen
President of the United Arab Emirates Philanthropic Chapter
MSC Finance, Graduate College 1996
The Master of Science of Finance at Lancaster University was intended to be part or my German studies of Mechanical Engineering and Business Administration. In fact, it became a life changing experience not only due to the academic side of the studies but because of the very international composition of the class.
The Finance/Accounting and Finance class consisted of 55 persons with students coming from Europe, Africa, Asia and South America. This wide exposure to people from all over the world with different languages, different backgrounds and different views made it clear to me that I wanted to have an international career.
Leaving Lancaster with the MSc Finance I continued to study in Spain and Germany. Thereafter I started to work for the automotive company Daimler AG in various roles mainly in sales and marketing.
In the last two decades, I had the chance to work and live in Brazil, Singapore, Australia, Indonesia, USA and the United Arab Emirates. This "Tour around the World" has started in Lancaster and the experience for my family and me was truly extraordinary.
I am honored that Lancaster University offered me a philanthropic role for the UAE. It is a great opportunity to support Lancaster University so that students from all backgrounds continue to have the chance to get a world-class education in an inspiring environment.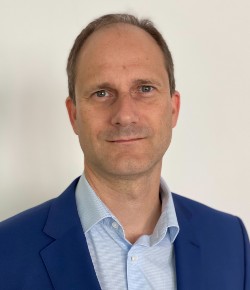 Terry Lee
President of the Boston Philanthropic Chapter
Junior Year Abroad, Bowland College 1984
Terry Lee is currently VP of Sales at Amount, a fintech based in Chicago, IL. Amount is accelerating financial services companies digital transformations to bring in more customers, offer new products, explore new footprints while also improving the customer experience and reducing fraud.
In addition to Amount, Terry is an advisor and director at various companies, including Promobot, creating digital promotional games and apps; Halotherapy Solutions, providing natural healing services to spas and consumers; and 6W Productions, the leader in producing digital events.

Prior to Amount, Terry spent two years at FIS working with banks to create new businesses based on automating corporate invoicing and payments. Before FIS, Terry spent a year at Intel helping to create compliance and fraud solutions using their AI and cognitive computing assets.

Before Intel, in his nearly 8 years as President and director of Exari, he drove significant growth and prepared it for the eventual sale to Coupa Software. By providing contract managment solutions, Exari delivered increased efficiency, lower operational risk and increased compliance using automation, contract analytics, NLP and machine learning.

Prior to Exari, Terry was responsible for the U.S. enterprise banking business at Efunds. FIS acquired eFunds where Terry focused primarily on helping large financial institutions with payments and risk management.

Previous to eFunds, Terry spent 6 years at IBM in various management, consulting, sales and business development positions focused on the banking and insurance industries.

Back in the day, Terry spent about 5 years as a co-founder of various technology startups and spent over 10 years on Wall Street in several positions including management, sales and compliance at what is now Citigroup and JP Morgan Chase.

When not working, Terry spends his spare time exploring how to improve his health and fitness through nutrition and exercise including trail running, obstacle racing and Ultimate frisbee as well as leading the Boston alumni group for Lancaster University.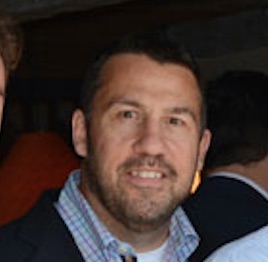 Rohit Murthy
President of the India Philanthropic Chapter
International Business (Economics), Graduate College 2009
With over 15 years of successful entrepreneurial experience under his belt, Rohit is a young 4th generation scion of a family-owned business enterprise — AKB Group. Hailing from Salem, India, he had his mind set up on reigning over the big business league ever since his childhood.
After completing his Bachelor's degree in Commerce at Symbiosis International University, Pune; Rohit went onto make a mark with his higher education at Lancaster University specializing in the field of Master of Science in International Business (Economics), which would sustainably aid him to further strengthen and grow his family business.
After successfully graduating from Lancaster University, Rohit went on to purchase a franchise of "The Business Growth Show, London," and successfully organized multiple events and supported over 2,000 Small Medium Businesses in the London area, thereby, garnering support from the Westminster Business Council, Federation of Small Businesses, UK, etc.
As he moved back to India, after his successful stint in the UK, Rohit's dynamic business gene gained its momentum as his leadership skills and the new wave of thinking brought forth a versatile league of business verticals under the AKB Group worldwide. The journey began with him taking control of the dealership of Polaris Industries in Bangalore. Post which the remaining propositions started mobilizing, which today led forth to him being able to manage and control operations in over 30 retail points across the country.
Currently, Rohit directly owns & runs the company's operations in the retail and lifestyle segments, including global names such as — Häagen-Dazs, Polaris, BodyCoat, and Kamadhenu products and services. He also foresees expanding his dynamic business ventures into the UK & European market as well. As an enterprising leader, he firmly believes in the value of working as a team with an immense focus on quality, care, and customer satisfaction at whatever he does. His motto is firmly built on three pillars — "Principle, Policy, and Procedure" as well as "Discipline, Integrity, and Result".
As a sanguine businessman and an even more ardent sportsman, Rohit has also represented Lancaster University successfully, as a former professional badminton player who has played internationally. Also an avid environmentalist, he believes in giving back to mother earth in any manner possible to help save, protect and encourage the planting of more trees; thereby paving a way forward for an eco-conscious community. As a driven leader, Rohit also believes in sharing his learnings with the younger generation of business professionals by motivating them through public speeches on various topics such as — personal growth, & business seminars in multiple countries.
Rohit owes the credit of his success in life to his parents who have been an integral part of shaping his ideologies morally, ethically, & professionally. He also gives thanks to his alma mater — Lancaster University for providing him with the brilliant education opportunity which has made his entrepreneurial journey even more impactful.
Amer Al-Mokbel
President of the Jordan Philanthropic Chapter
MBA, Graduate College 2012
I decided very early to resign from my job & established my own business in 2000 in healthcare domain at the age of 25 years old. This move entailed serious financial, social & mental constraints as it was extremely challenging & the mission was not easy.
Despite all the hurdles I managed to grow the business to multi million dollars in Jordan & was eager to expand to other Middle East markets, but I always felt there is something missing in my profile & career.
I adamantly kept looking forward to joining MBA program & got excited when I was accepted by Lancaster University, because I knew this was going to change my career but it didn't!! It changed my whole life & genuinely a new person was born after this creative program.
This MBA degree from Lancaster University was truly a game changer, where I gained signficant improvement in my personality, profile, mindset, critical thinking, character, business, career,...etc
I´m lucky & grateful to be an alumnus of such a credible program & renowned university.
The last few years after gaining the MBA were full of work & I could attain unprecedented success, by expanding my enterprise presence in the whole Middle East & African markets, embarked with numerous distinguished manufacturers in the pharmaceutical & medical fields & now I am the CEO & Founder of more than 5 companies in the healthcare sector in Jordan & UAE.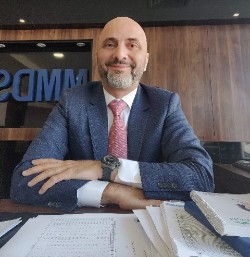 David King
President of the Texas Philanthropic Chapter
Economics, Bowland College 2004
I was originally drawn to Lancaster University due to the quality of the management school and the fact that it offered a guaranteed place to study abroad if certain academic conditions were met. I took full advantage of the study abroad program and spent a year at Rice University in Houston, Texas before returning to Lancaster to complete my degree in Economics.
It was through Lancaster and Rice that I was able to make sufficient connections to pursue a career in the United States which is where I now reside. My career initially focused on providing expert witness testimony and analysis related to economic damages in lawsuits and performing fraud and corruption investigations. I have been lucky enough to work on projects across the United States and in Central America, South America and Asia.
After the financial crisis of 2008, my practice began to concentrate on consumer finance, particularly with respect to risk mitigation, compliance and governance. I am currently a Senior Managing Director in the Financial Services practice of FTI Consulting, Inc. My clients are typically retail and investment banks, auto finance captives, non-bank mortgage servicers, student loan organizations and their law firms. I help those clients maintain compliance with the myriad of consumer finance rules and regulations that exist in the United States. My work results in interaction with various banking regulators including the Federal Reserve Board, Office of the Comptroller of the Currency, Consumer Financial Protection Bureau and the Department of Justice.
Lancaster University had such a material impact on not only my career, but my life as a whole and I am hopeful that by supporting the University in this way it will continue to have a similar impact on many others.
If you would like to find out more about our Philanthropic Chapters, or if you are interested establishing a Chapter in your area, please contact our Head of Philanthropy, Paul McCarthy.
By Post
Philanthropy, Alumni and Supporter Engagement
C Floor
University House
Lancaster University
Bailrigg, Lancaster
LA1 4YW
United Kingdom
By Phone
+44 (0)1524 594109
We're here Monday to Friday 9am - 5pm
By Email
To contact a member of our team directly, please click here
‌
Fundraising Promise
Lancaster University is committed to ensuring that our fundraising is legal, open, honest and respectful. View our full Fundrasing promise.