Advisory Board
Our advisory board consists of individuals from outside academia who have a professional commitment to sustainability in business, and bring a range of perspectives that can help to inform the direction of our work.
Stephen Rubin - Chair of Advisory Board
Chairman of Pentland Group since 1969, Stephen Rubin is a Liverpudlian, a barrister, a Fellow of University College London and a visiting Professor at its School of Public Policy. Whilst Chairman of Pentland, he has served on the Boards of adidas in Germany, La Chemise Lacoste in France and Reebok in America. He has been honoured within the fashion and sporting goods' industries with five lifetime achievement awards
Pentland Group is a ninety-year-old, privately-owned, family business, trading in over 195 countries and comprising three divisions: Pentland Brands, which includes Berghaus, Canterbury, Ellesse, Endura, KangaROOS, Kickers, Mitre, Red or Dead, SeaVees, Speedo; Pentland Retail, mainly comprising its majority share in JD Sports Fashion plc with over 3000 shops; Pentland Capital, its investment arm with a focus on the consumer and technology sectors. Pentland Group and its subsidiaries hold six Queen's Awards for Enterprise and has sales of £8 billion and 60,000 employees.
Career
University College London; LLB Degree
Barrister at Law
Elected Fellow of University College, 1994
D (Honoris Causa), Lancaster University, 1997
HonDArt Nottingham Trent University, 2010
DArt University of the Arts London, 2013
DSc University College London, 2014
Honorary President and former World President of the
World Federation of the Sporting Goods Industry
Companion and former World President of The Textile Institute
Companion of the Institute of Management
Fellow of the Royal Society of Arts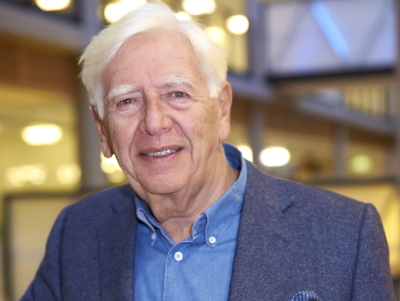 Sara Brennan
Sara Brennan is Positive Business Director at Pentland Brands where she is tasked with looking at how Pentland and its portfolio of sports, outdoor and lifestyle brands, can accelerate its positive business strategy to deliver on its commitment to take action for people and our planet. Sara started her career in regulatory affairs and later moved into sustainability and CSR, whilst working in the petroleum industry. Her work caused her to grow more conscious of existing sustainability issues and opportunities and the role of businesses in addressing those issues. Sara is also interested in organisational change, especially in relation to developing beyond conventional leadership and discovering new ways of contributing to the wider environment in which organisations operate.
► Watch Sara's interview as part of LUMS Leadership Insights series
Career
Present:
Positive Business Director, Pentland Brands
PhD, Organisational Change
Past:
Director of Sustainability, Regulatory Affairs and Innovation, Colart
FRSA Fellow of Royal Society for Arts, Manufactures and Commerce.
FICRS Fellow of the Institute of Corporate Responsibility and Sustainability
MSc, Sustainability and Responsibility
LLB, Law
BSc, Forensic Science
Edwin Charnaud
Chairman of Aon Global M&A and Transaction Solutions, Edwin Charnaud is responsible for providing strategic insights and guidance to the regional management teams and other Aon leadership groups to drive accelerated growth in this business, leading a number of special projects and acting as executive sponsor on a number of major private equity and infrastructure fund client accounts.Prior to that, he established, built and led for over two decades Marsh's Private Equity and M&A Services business across the EMEA region, as well as developing the firm's Infrastructure sector global growth strategy. During that time he also served as a director on the Boards of Marsh's subsidiaries in Turkey and France as well as on the Board of Kessler & Co AG, Marsh's Swiss correspondent partner.Edwin has a long-standing relationship with Lancaster University having graduated from there in Law LLB in 1983.
Career
Present
Chairman, Aon Global M&A and Transaction Solutions
Past
Managing Director, Marsh Private Equity and M&A, EMEA
Chairman, Marsh Global Infrastructure Practice
Co-founder and director, Willis Faber M&A Unit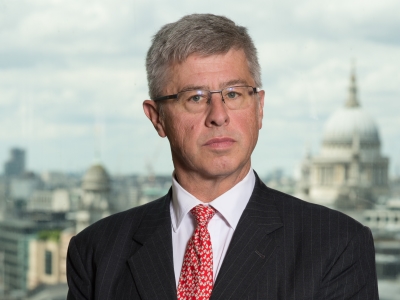 Linden Edgell
Linden is the Global Sustainability Director and a Partner at ERM – the largest global pure play sustainability consultancy. She leads ERM's corporate approach to sustainability and reporting and the ERM Foundation. She has been active in the Sustainable Development Goals (SDGs) with business and civil society organisations.
Linden leads ERM's strategic relationships with key international organisations and has been involved in many UN events, and other international initiatives.
Linden is a social scientist and has provided strategic and technical advice to a range of companies, multi-lateral institutions and governments over many years. She has worked in many countries and is listed in the 'Who's who of Australian Women' for her work in professional and voluntary organisations, and she remains actively involved in a number of civil society organisations
Career
Present
Global Sustainability Director, ERM
Past
Secondment to Vision 2050 project at World Business Council for Sustainable Development (WBCSD)
Local and Federal Government roles, Australia
Master of Policy and Applied Social Research (MAPSR)
Bachelor of Social Science (B Soc, Sci)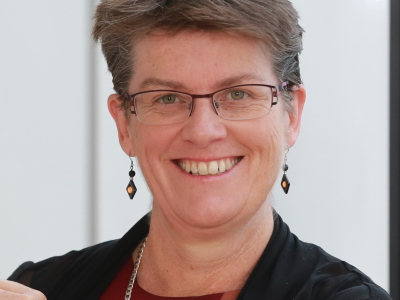 Tom Trezise
Tom Trezise is a consultant holding senior advisory roles with a broad spectrum of clients, ranging from early-stage enterprises to Fortune 100 companies. He developed an interest in using his experience and insights into dealing with large and complex problems, to support a range of companies and organisations to develop long-term sustainability solutions.
He was a Contributor to The Fifth Discipline by Peter Senge which ranked as one of the most seminal books of the 20th Century and advisor to Jim Botkin on his book Smart Business- How Knowledge Communities Can Revolutionize Your Company.
Tom has a long-standing relationship with Lancaster University, as an Honorary Professorial Fellow in the Department of Entrepreneurship And Strategy at the Management School.
Career
Present:
Senior Advisor to a broad spectrum of clients, ranging from early-stage enterprises to Fortune 100 companies, providing a wide array of consulting support
Lancaster University roles including Honorary Professorial Fellow in the Department of Entrepreneurship and Strategy at the Management School
Fellow and Acting President of the Health Studies Collegium: a clinical research and health policy institute
Executive Ambassador- Thomas Jefferson University and Medical School and Jefferson Health System
Past:
Chief Solutions Officer- Computer Sciences Corporation
Chief Strategy and Information Officer- E.I. DuPont de Nemours
Global Vice President - Marketing and Strategy R.R. Donnelley & Sons
Bell System and AT&T- Promoted five times in the Leadership Development Program with experiences in all parts of the Value Chain
Lead for United Nations Taskforce on Heath Data