Support the Ruskin
Help us to conserve our Collection, share it with the widest audience and ensure that it is preserved for the future. We have a bold vision for The Ruskin and you can help us achieve it.
Please support us to ensure that the legacy of Ruskin can continue to enrich our society.
Why we need your support
We believe that our Ruskin Whitehouse Collection of drawings, paintings, early photography, letters and books is a unique springboard for exploring the urgent issues of today and of the future.
We believe in the power of this Collection to explore the past and address the future. Through research, interpretation and preservations, working with visitors and specialists across the world, we will inspire creativity and promote debate across the arts and sciences on culture, heritage, landscape and the environment.
Through exhibitions, events and engagement programmes, our work connects communities with Ruskin's art and ideas. Research, digitisation and conservation enhances our understanding of the Collection, shares it with the widest audience and ensures it is preserved for the future.
A donation to The Ruskin allows us to continue our work, which is why we are asking for your support. We need your help to conserve Ruskin's Lecture Diagrams
The Lecture Diagram Campaign
We have the largest number of Ruskin's magnificent Lecture Diagrams in the world. These large-scale works were created by Ruskin and his associates to illustrate popular public talks on subjects such as art, botany and classics. Some of these diagrams have remained unseen since Ruskin used them himself in his lectures.
The Lecture Diagram Campaign will ensure the preservation of these extraordinary artworks and enable us to digitise, research and share them for the first time.
We need to raise £150,000 to reach our target.
Your donation will make it possible for us to:
Conserve, research and digitise the diagrams
Create a free, online resource to share our knowledge
Improve conditions of storage
Display the diagrams in our gallery, and national and internationally through a programme of loans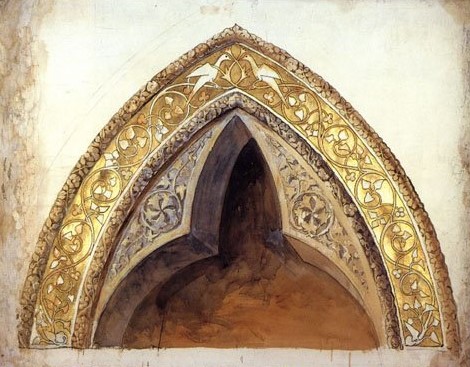 Have your name permanently acknowledged with one of Ruskin's Lecture Diagrams
Individuals who give £7000 or more (as a single donation or cumulatively) to support the Ruskin Lecture Diagrams, will be permanently acknowledged on the label belonging to a diagram of their choice.
The Lecture Diagrams were produced to promote creativity, conservation and critical thinking amongst Ruskin's audience. With your support, they can be a catalyst for this in our time and for the future.
Leave a Gift in your Will to The Ruskin
Find out how a legacy gift to The Ruskin will allow us to continue our work and preserve the Collection for future generations.
Find out more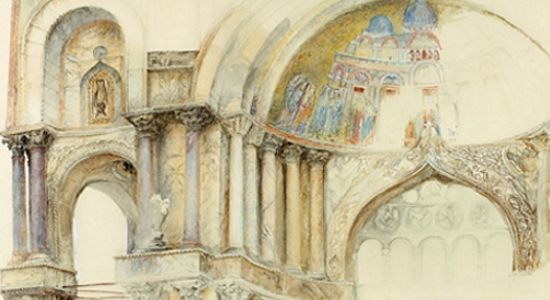 Fundraising Promise
Lancaster University is committed to ensuring that our fundraising is legal, open, honest and respectful.