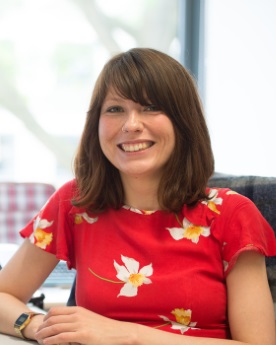 Dr Jenn Ashworth, Senior Lecturer in Creative writing
When I write I like to start with what I know: the places in the North of England where I've lived and grown up, the literary genres – crime, horror, the gothic and supernatural – that I've always loved – and the conundrums about faith, family, illness and what writing is for that I've spent a career thinking about. But no matter where I start, the blank page always seems to take me into unfamiliar places and ways of seeing the world anew, and is a mysterious process that allows me to explore the edges of what a form or a genre is capable of. I know that when I write I'm having a conversation not only with my reader, but also with many of the other novels and short stories I've read along the way so writing becomes a way of re-reading, and reading – closely and adventurously – is always the first stage in the writing process. I hope writing works that way for my students too: a way of bringing the unfamiliar into view, and of making the familiar persistently, incurably strange.
Jenn Ashworth's Profile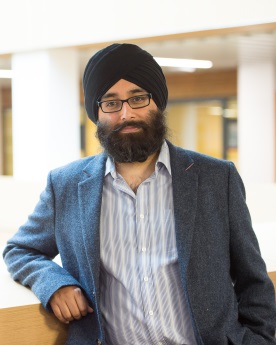 Dr Tajinder Hayer, Lecturer in Creative Writing
I've ended up writing scripts for the stage and radio despite coming from a family background where there was little history of theatre attendance and no BBC Radio Four playing in the house in the afternoons. There were also not many books (consistent generational literacy only really started with my parents). There were, however, stories; not necessarily the epics or folk tales that we associate with oral storytelling, but a steady flow of village gossip that unfolded on to the urban and familial landscapes of Bradford, the West Midlands and Glasgow like a pop-up book. This overlap of cultural geographies has defined subsequently my writing, reading and viewing interests (with a liberal dash of fantasy and sf genres). It's also made me keen to develop writing from underrepresented areas and writers.
Taj Hayer's Profile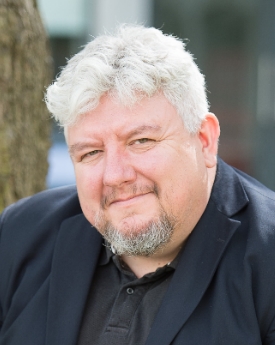 Dr Brian Baker, Senior Lecturer in English
I've always been a reader of popular genres: Stephen King's horror novels (the ones my Mum didn't drop in the bath, that is), crime thrillers and police procedurals, spy novels, and science fiction, of course, always science fiction. Literatures of the imagination have been my thing since my Dad and I read 2000AD comic together. Future cities, weird goings on, robots, alternative histories, secrets, worlds within worlds within worlds. You might want to call it escapism, but I would prefer 'seeing things differently', off-kilter, if you like. All kinds of imaginative literature is about understanding the world not as it is presented to us, but as how it might be, in terms of dreams, fears, or hopes.  Whatever I teach here at Lancaster, and whatever students study, thinking differently is always vital.
Brian Baker's Profile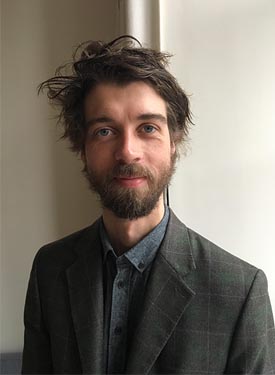 Dr Philip Dickinson, Lecturer in Postcolonial Studies and World Literature
My love of literature really grew during my A levels. I remember reading stacks of books on family holidays — mainly the classics like Dickens and Austen but also more contemporary writers like Ian McEwan or Muriel Spark — whatever I could get my hands on at the school library. At university my horizons widened. I vividly recall reading Toni Morrison and Derek Walcott in my first year, both of whom used language in intense and unfamiliar ways, and accessed new and often painful horizons of experience. My research and teaching at Lancaster revolves around postcolonial literatures, including writing from Africa and the Caribbean, and I am also interested in connecting environmental questions to the legacies of empire and colonialism. Lancaster is the perfect place for me to pursue these interests, given the vibrant research community here exploring place, landscape and transcultural writing. What I most love about Lancaster are the students, who are engaged, committed and always challenging my own preconceptions.
Philip Dickinson's Profile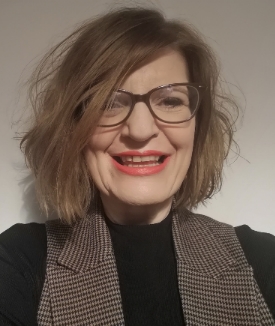 Dr Liz Oakley-Brown, Senior Lecturer in English
Nearly all of my childhood adventures took place via the written word. Saturday afternoons were often spent with the boarders at Elinor Brent-Dyer's Chalet School series and I was inspired by Jo March's writerly ambitions in Louisa May Alcott's novels. My one act of rebellion at school involved the confiscation of The Man Who Fell to Earth when I should have been reading Great Expectations. My teenage passion for Thomas Hardy's writing underpinned my desire to study for a degree in English literature. However, as a second-year undergraduate at Cardiff University I took a course which included Edmund Spenser's The Fairie Queene and I was immediately fascinated by the Elizabethan epic. Almost all of my subsequent research can be linked to this compelling poem and I remain completely captivated by Tudor writing and its particular examination of what it is to be human.
Liz Oakley-Brown's Profile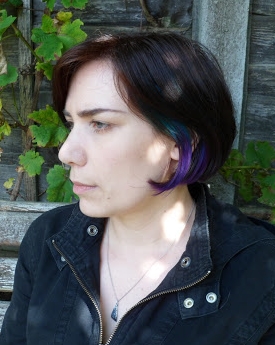 Professor Catherine Spooner, Professor of Literature and Culture
I discovered Gothic aged fourteen via The Cure, and scandalised my parents by dying my hair black and smothering myself in eyeliner. Then at A-level I studied Mary Shelley's Frankenstein, and realised there was a whole world of Gothic literature out there to enjoy – from Ann Radcliffe to Angela Carter. But I never quite lost sight of the music and fashion that had drawn me to Gothic in the first place. I remain fascinated with the intersections between Gothic literature and film, fashion and popular culture. A typical research day for me might involve close-reading Victorian novels, or scrutinising the imagery used by fashion shoots in Vogue. What I love about Lancaster is that its open-minded, cutting-edge approach allows me to combine both – and share them with my students in classes like 'Victorian Gothic', where we use nineteenth-century painting and photography to contextualise fictions of vampires, werewolves and ghosts.
Catherine Spooner's Profile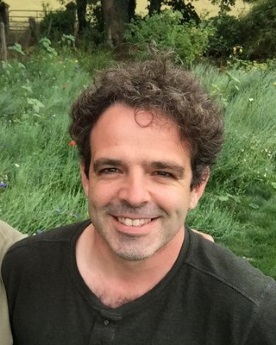 Dr Eoghan Walls, Lecturer in Creative Writing
Writing was a shameful secret for me when I was a student. I would read promiscuously - Emily Dickinson, Stephen King, Gerard Manley Hopkins, Stan Lee - but kept my own writing hidden. Like it was a precious bloom that might wither if I shared it. When I eventually came out to other writers in my mid-twenties it was the best thing I ever did. Responding to other engaged readers helped me to see what wasn't working in my poetry, but also what was working, and areas I could push. Making experimental statements to see how they chimed off readers. It let me take risks, write weirdly, write better. So as an academic - and as a creative writing tutor - I see this as my first role: to offer an engaged reading of the students' work - both to hone their work and to encourage risk.
Eoghan Walls' Profile Okechukwu Nzelu: Lecturer in Creative Writing
My debut novel was published in 2019, but I've been writing for as long as I can remember. As soon as I learned to write letters, words and sentences, writing stories seemed to be the next logical step. Like many writers, I began writing because it felt natural and fun; then, as I was growing up, the fiction and nonfiction of Arundhati Roy and Zadie Smith in particular have helped me find my voice. Writing still feels natural and fun but the older I get, the more I think about the different things that writing can do, and what purpose(s) my writing can serve. Now, as I write and as I edit, I think about every image, every allusion, every joke and how it contributes to the overall work. What kinds of humour can I bring to my writing? What am I saying about a character, by making certain writing choices? What am I saying about the themes that are close to my heart? With which techniques can I experiment, while still writing in a voice that feels like mine? I think these questions stay with you from the beginning, all the way through your writing life. They're challenging questions, and the answers shift and change with time and text and author, which is part of what makes teaching writing so much fun. My hope is for my students to develop a sense of their own voices while being aware of the multitude of voices around them and around the world. Professor Kamilla Elliott: Professor of Literature and Media.
I grew up in a missionary family where daily life revolved around studying the Judeo-Christian Bible. At age 11, I read Shakespeare for the first time, and ran all the way home from school to tell my mother, 'It's just like the Bible!' I still remember her puzzled and slightly disapproving face. My twin passions at school were reading and theatre; after a BA in Mass Communications and Theatre at the University of Colorado, I studied one year of an MSc in Film at Boston University. It wasn't until relatively late in life, I returned to study literature, first at a night school, and later in the 'day' school of Harvard University. For my PhD thesis, I was torn between two topics: Protestant Mariology in American anti-slavery fiction and proto-cinematic techniques in Thomas Hardy's fiction. I chose the latter and have never looked back, finding joy and constantly new discoveries about literature through the lenses of its relations with other media. Dr Elen Caldecott: Lecturer in Creative Writing.
Like many writers, I began by writing fan fiction. I loved series like Enid Blyton's Malory Towers books and – because I couldn't bear to say goodbye to the characters – I wrote my own sequels. For years I kept my writing private, almost secret. I worked in a whole range of jobs – waitress, theatre usher, museum security guard – before finally feeling brave enough to share my words with the world. I write for children and young people. Partly, I think because my writing and reading experiences were so intense at that age, but also because I enjoy living in the hopeful space that art for young people inhabits. Children's literature has a rich history, but it is also dynamic and inventive. It has to respond and speak to the way we life now. I mostly write contemporary fiction, with working-class children as my stars. Every now and again, a young reader will send me stories they've written inspired by my books, and it delights me that the creative baton is being handed on. Dr Azelina Flint: Lecturer in Nineteenth Century Literature
Research overview
My research interests are: nineteenth-century women's writing, the transatlantic and archival turns, the intersection between nineteenth-century religious and feminist thought, and the connection between creative and critical writing. My practice and teaching in Creative Writing concerns creative non-fiction, life-writing and memoir, and I am currently working on the first biography of the nineteenth-century painter, writer and activist, May Alcott Nieriker. Additionally, I am a practising poet who has collaborated with visual artists in Italy and the US.