Gallery
This section provides images of manor court records from around Cumbria. Each image is accompanied by a commentary, with a transcript and/or translation where necessary. The gallery can be used in conjunction with Classes of Records and the Glossary in order to understand the standard forms and content of manorial records.
Use the Gallery menu to the left to navigate around this section.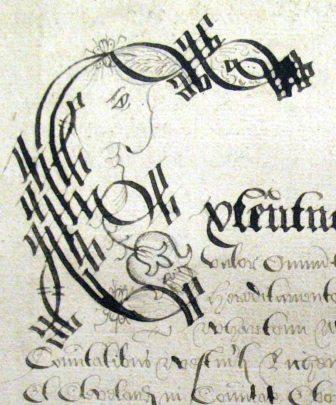 Detail from a valuation of the estates of Lord Philip Wharton, 1605,
Cumbria Record Office, Carlisle, D/Lons/L5/24/1, p.318,
with the kind permission of the Trustees of the Lowther Estate
The authors would like to thank all the proprietors and custodians of manorial documents in Cumbria who kindly allowed us to use images of their records on this site.
< Home