Lancaster University Covid-19 Emergency Support Fund
The Coronavirus pandemic presents an unprecedented global challenge. We have established the Covid-19 Emergency Support Fund to help us respond to this fast-developing situation.
Donate now
Contributing to the local and global response
Our scientists are working on various projects such as fast testing and new operating models to protect front-line medical staff from the virus. We are working with the NHS, local government, our regional community and local businesses, harnessing the resources of the University to support national and regional efforts.
Key areas of support
Ensuring that students who are being forced to self-isolate on campus are given access to all they need during this difficult period
Providing emergency funds for students who are now experiencing financial hardship as a result of the pandemic
Supporting the manufacture and distribution of vital equipment to front-line medical services
Funding small research projects that contribute to the global fightback against Covid-19.
Supporting our medics
Vitally, we want to support our medical school students and recent graduates who are working on the front-line to help combat the virus.
These students and graduates are now providing essential support to hospitals across the North West. We want to ensure that they do not fall into financial difficulties during this challenging time and ultimately, thank them for their selflessness and dedication.
Image: Students and staff at Lancaster University working on the front line
"For those of us at home who face the challenge of self-isolation and social-distancing from those we love, being unable to contribute physically to this global effort can leave us feeling helpless. Any donation you can make will help us respond positively to the challenges of Covid-19 and together we can make a real difference."
- Professor Dame Sue Black, Pro-Vice-Chancellor for Engagement
How you can support:
You can donate online using the links below or give by text:
Text LANCSMEDIC 5 to 70450 to donate £5
Text LANCSMEDIC 10 to 70450 to donate £10
Text LANCSMEDIC 20 to 70450 to donate £20
(Texts cost the amount of your donation, plus one standard message rate)
If you feel you can give more, please donate online:
Set up a regular monthly donation
Donate online now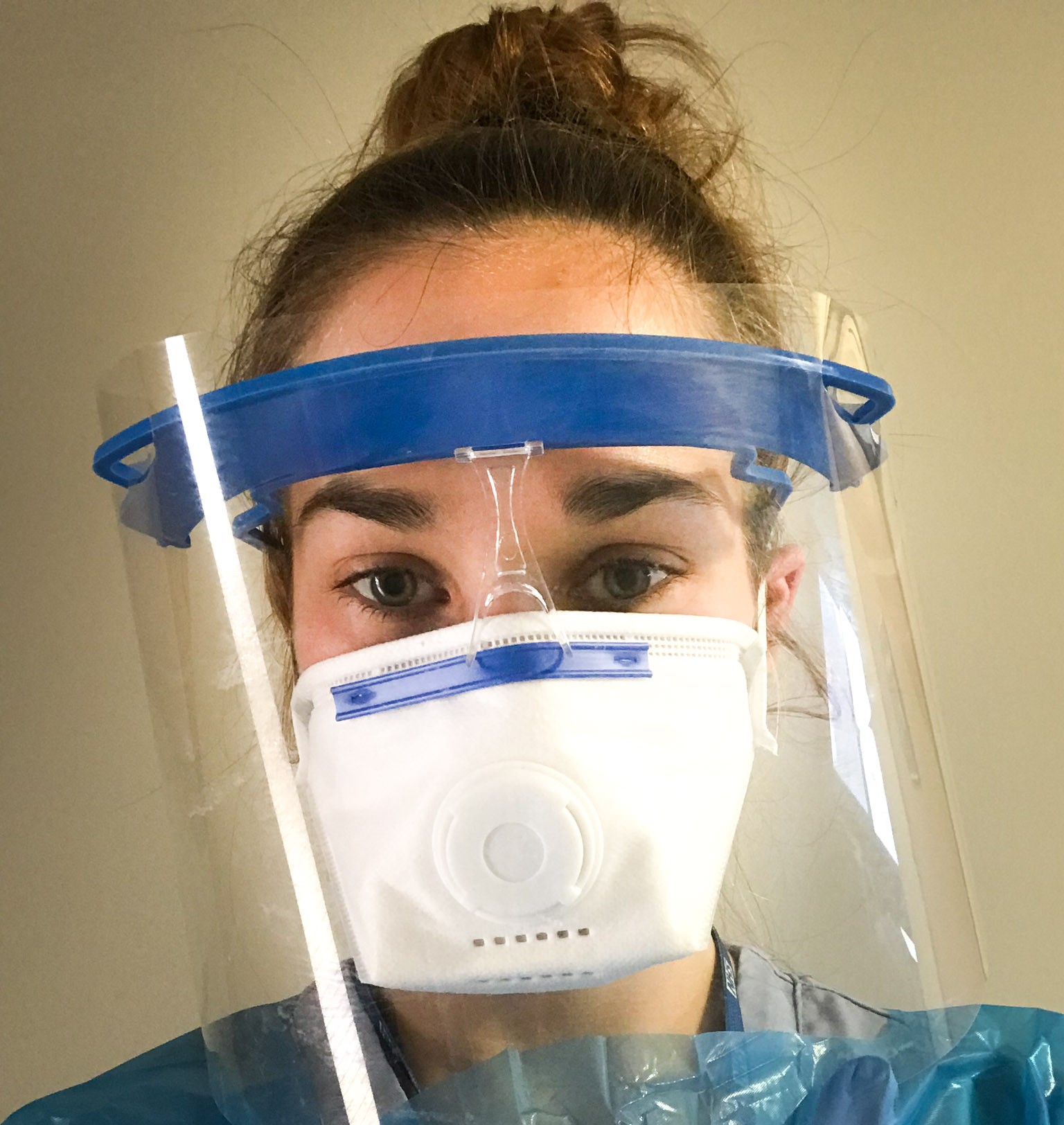 How the Covid-19 Emergency support fund is supporting Medical students
Over the past year, a number of our medical students have spent their spare time providing frontline support to hospitals across the North West in the regions continued fight against the Coronavirus Pandemic.
Over 40 final year medics were forced to cut short placements and graduate early. They are currently undergoing the transition from student to Foundation Interim Year 1 Doctors which can be a very challenging process at the best of times, never mind amidst the pressures of a global health emergency.
In addition to the stresses many of these graduates face within their workplace they also have to deal with the issues of paying for relocation costs, union memberships and learning resources. This creates further challenges and an increased financial burden for those making the step into full time medical work, all of which are exacerbated by the current economic climate and the issues surrounding job uncertainty faced by many young adults across the country.
It's not just our medical graduates who have been volunteering in hospitals across the North West. A number of our 1st, 2nd and 3rd year medical students have also volunteered their time to provide essential support across a number of hospitals in the area. Most recently, many of these students have been involved in the mass vaccination programme currently taking place at our new Health Innovation Campus, as Lancaster University continues to play a key role in the region's response to the Coronavirus pandemic.
To thank our graduates and students for their selflessness and hard work over the past ten months we established the Covid-19 Emergency Support Fund to provide direct support to our medics.
Our FY1 doctors and medical students have taken to work in such a torrid time and with an incredible sense of duty. With their families at some distance away, life exists in hospital and home is where their bed is. This isn't the introduction to their working lives that any of them would want, but they have stood up to the challenge and faced it with courage and professionalism, and I am incredibly proud that they will be my colleagues.
How our Medical School staff and students have been working since the beginning of the pandemic
Across the Faculty of Health and Medicine, staff and students have been engaged since the beginning with responding to the coronavirus pandemic.
These are some of their stories

Vice-Chancellor's message to Medical Students
Lancaster University Vice-Chancellor Andy Schofield thanks recent Medical School Graduates for their selfless work throughout the Coronavirus pandemic.
Donate to the Covid-19 Emergency Fund
By Post
Philanthropy, Alumni and Supporter Engagement
C Floor
University House
Lancaster University
Bailrigg, Lancaster
LA1 4YW
United Kingdom
By Phone
Nick Fragel
Director of Development and Alumni Relations
T: 07817 687 115
Fundraising Promise
Lancaster University is committed to ensuring that our fundraising is legal, open, honest and respectful.