Lancaster University Boat Club
Support Lancaster University Boat Club
Lancaster University Boat Club is the oldest sports club at the university being founded in 1964. It remains to this day the biggest club on campus. The club have celebrated a number of successes both locally and nationally and have recently qualified for Henley Royal Regatta for the first time in 51 years. In order to ensure that the Boat Club can continue to progress and offer it's members access to the best possible equipment, we are asking our Boat Club Alumni to support both current and future generations of the team.
A message from the Club Captain
Since joining Lancaster University Boat Club in 2019, my experiences with the club have definitely been ones to remember. From racing down the Tyne to a top 10 finish at BUCS Head to then making it through a year of Covid and coming out the other side with some great race results, they have all been made possible by the great people around me and the facilities that the club offers.
A key reason this is possible is through the generous donations of Alumni and Castrum members who all play pivotal roles in allowing the club to stretch its limits by helping supply LUBC members with the best boats and blades they can offer.
Your donations will continue to aid the club, by helping us reach the target of purchasing a new boat, suitable for the likes of Marlow Regatta, Henley Women's and Henley Royal Regatta and replacing one of our older boats.
Ben Hussey, Lancaster University Boat Club Captain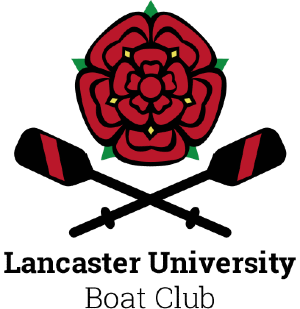 Keep up to date with Lancaster University Boat Club
By Post
Philanthropy, Alumni and Supporter Engagement
C Floor
University House
Lancaster University
Bailrigg, Lancaster
LA1 4YW
United Kingdom
By Phone
+44 (0)1524 594109
We're here Monday to Friday 9am - 5pm
By Email
For enquries for the Lancaster University Boat Club, please email: lubcpublicity@gmail.com
For enquries about the Lancaster University Philanthropy, Alumni and Supporter Engagement Department, please email: friends@lancaster.ac.uk
Fundraising Promise
Lancaster University is committed to ensuring that our fundraising is legal, open, honest and respectful.