Extra-Curricular Opportunities
Students within the Law School can take advantage of a range of extra-curricular activities during their time studying with us. Law Clinic
Our Law Clinic enables students to gain invaluable practical legal experience delivering free legal advice and support to members of the community.
Law Clinic
Student Law Society
Our student Law Society provides information and support for all students to help them in both their current studies and future career prospects. The society offers a number of opportunities and events to develop and enhance the skills required for graduates to be successful in whichever career they aspire to, as well as helping students stand out from the crowd.
The events run by the Law Society include:
Two internal mooting competitions - one for beginners and a main mooting competition - with questions written mirroring areas taught on the Law degrees. These mooting problems are written by both society members and academics in the Law School. Our competitions are judged by local legal professionals and judges.
External mooting competitions, including participating in the VIS moot, the second-largest moot in the world. The society also fields a team to compete as part of the Roses Competition against York University.
A Negotiation Competition judged by local lawyers, for those students with a more commercial focus.
A packed careers programme throughout the year, including talks and workshops from solicitors firms and barristers chambers from around the country. The two flagship events in the careers calendar are the Law Careers Fair and the annual Careers Dinner. Both offer fantastic opportunities for students to network with prospective employers from both national and international law firms.
A variety of Pro-bono activities, the including our annual Pro-bono week, offering students a chance to give back to the community.
Academic support to students, helping them to achieve their potential in their studies. This is done through peer led support, as well as our academic debating series.
Sports teams - a football and a netball team - which compete in the university leagues, as well as against teams from Law firms.
A vibrant social calendar helping students to relax and make friends. Our annual Law Ball is the highlight and always a sell-out. We also hold a summer BBQ to celebrate the end of exams and run an annual overseas trip, which in previous years has visited Berlin, Barcelona and Amsterdam.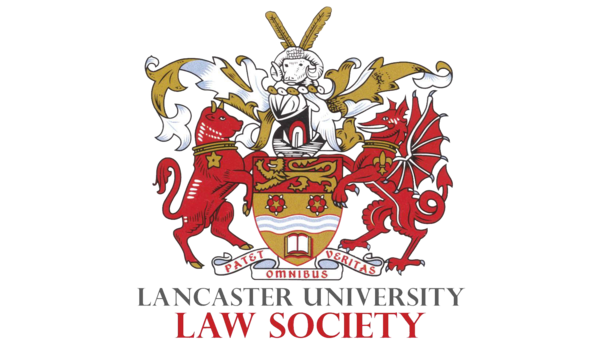 StreetLaw
Streetlaw is offered to our students as a third year module and as an extra-curricular activity for all year groups.
If you consider that a Streetlaw presentation would be beneficial to a project that you are involved in, please get in touch us at streetlaw@lancaster.ac.uk
What is Streetlaw?
Streetlaw promotes the teaching of law to school pupils and community groups. Sessions are delivered by Lancaster University's law students who put together interactive presentations/lessons on topical issues of the law that will be of interest to school pupils or members of community groups.
Our law students research, design and deliver the interactive lessons. The legal content of the lesson is supervised by a legally qualified member of staff.
Our recent projects
Our law students have been involved in the following projects:
We have worked with local schools including pupils at Morecambe Community High School, Lancaster Royal Grammar School and Lancaster Girls' Grammar School. The topics covered have been wide-reaching, including: 'Street Art versus Vandalism', 'Social Media Safety', 'Cyberbullying', 'Human Rights' and a Mini Mock Trial (English Legal Systems).
School Admissions Presentation at the University of Cumbria Pre School Centre - our students presented to parents at a local nursery, about their rights surrounding school admissions.
Consumer Rights Presentation at The Friendship Centre (a social group for people over 55) - this presentation focused on general consumer rights and protection from rogue traders and online scams.
Lancaster District Homeless Action Service & Oak Tree House – our students delivered presentations on family law issues and police powers.
Campus in the City – undergraduate and postgraduate students were involved in delivering presentations within Lancaster city centre. The presentations covered the importance of making a will, family law issues, consumer rights, social media safety and facts surrounding universal credit.
Which areas of law are covered?
Streetlaw can cover any area of law. The session topic and the content is agreed with the school or community group and can relate to any area of law that is relevant to that group. Examples of possible topics for school pupils are the legal system, human rights, consent, social media, cyber bullying or a mock trial.
Who would benefit from Streetlaw?
Streetlaw is beneficial to any community group or school who seek further information about legal rights and responsibilities. Our law students can present to any age group and they adapt the session material to meet the needs of the group they are presenting to.
Feedback
I wanted to email to express my thanks on behalf of myself and the parents that attended the school admissions presentation back in December.
The students were both informative and knowledgeable and made the presentation light hearted and very easy to follow.'
- Emma Glaister, Assistant Manager, University of Cumbria Pre School Centre
Quotes from our students
'Streetlaw has been a unique experience that has increased our practical knowledge, legal research skills and boosted our confidence. It will definitely be remembered.'
- Megan Taylor & Noor Al-Shawi – Third Year Law Students
……………………………………………………..
'Streetlaw is an interesting and engaging module and a great opportunity to make a positive difference. The structure of Streetlaw is a refreshing break from the traditional style of lectures of a law degree. I highly recommend Streetlaw to future students, for the valuable experience it provides.'
- Harrison McCarthy – Third Year Law Student
………………………………………………….
'If you want a true insight into what is will be like to work in the legal industry, study Streetlaw. It diverts from traditional teaching methods and allows for a real and honest learning experience.'
- Cim Dahir – Third Year Law Student
……………………………………………….
'This was my favourite module on my law degree. It gave me the experience of delivering presentations to the community. The module raised my awareness of employability. I am now more confident at public speaking and it is a highlight on my CV. I would highly recommend taking this module!'
- Giselle Liu – Third Year Law Student
……………………………………………………………….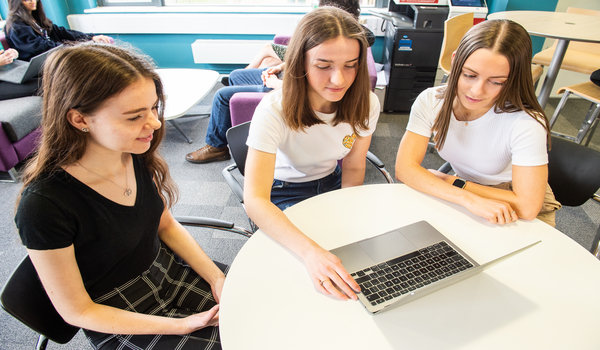 Lancaster University Criminology Society
Lancaster University Criminology Society is an inclusive academic and social community for students who have an interest in Criminology & Criminal Justice. We work alongside the Law School and other LUSU societies to bring our members a wide variety of events, ranging from academic and career informed activities that complement existing criminology knowledge, to fun and social nights designed to help foster a strong sense of community.
Our previous events include Murder Mystery Nights, Themed Pub Crawls, Escape Rooms, Pub Quizzes, Bingo, Movie Nights and many more! We offer a range of both drinking and non-drinking socials to accommodate for all students and vary the days that we hold events on to cater for students wanting to join or attend more than one society.
This year, we have merged with LU True Crime Society (@lutruecrime) to create a bigger and better society, open to all those with a love for true crime and criminology. Our regular CrimSoc social events will be held alongside new true crime case discussion and unsolved mystery evenings - doubling the number of events available to our members.
At the end of Lent term, we hold our annual Criminology Ball, attended by students and Criminology/Law School lecturers. A night of dancing, fine dining and mingling, Crim Ball is the perfect way to end the term and relax with friends before exam season begins.
Make sure to follow us on Instagram and Facebook to keep up to date with events coming up in 2023/24!
For more information email: criminology.su@groups.lancaster.ac.uk