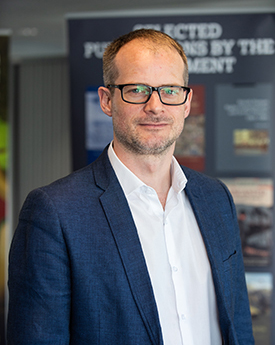 Marco Wyss
Director
Marco Wyss (FRHistS, FHEA) is the Director of the Centre for War and Diplomacy and Lecturer in the International History of the Cold War at Lancaster University, a Research Fellow at the University of the Free State, and an Associate Fellow at the Institute of Commonwealth Studies. Previously, he was a Senior Lecturer in Politics and Contemporary History at the University of Chichester, and a Senior Researcher at the Center for Security Studies, ETH Zurich. He gained his PhD from the Universities of Nottingham and Neuchâtel, and currently works on Britain's and France's postcolonial security roles in West Africa. He is the editor of the International Journal of Military History and Historiography, and co-editor of Brill's 'New Perspectives on the Cold War' book series. He is, among other works, the author of Un Suisse au service de la SS (Alphil-Presses universitaires suisses, 2010), Arms Transfers, Neutrality and Britain's Role in the Cold War (Brill, 2013), and co-editor of Peacekeeping in Africa (Routledge, 2014), Neutrality and Neutralism in the Global Cold War (Routledge, 2016), The Handbook of European Defence Policies and Armed Forces (Oxford University Press, 2018) and Europe and China in the Cold War (Brill, 2018).
Dr Marco Wyss
Sophie Thérèse Ambler
Deputy Director
Sophie Ambler is Lecturer in Later Medieval British and European History. A Fellow of the Royal Historical Society, she is secretary of the Pipe Roll Society (based at the National Archives) and a convenor of the Late Medieval seminar series at the Institute of Historical Research. She gained her PhD from King's College London after holding the Thornley Fellowship at the Institute of Historical Research, and before joining Lancaster was Senior Research Associate on the AHRC's Magna Carta Project. With interests spanning the central and later Middle Ages in Europe and the Holy Land, her two broad areas of research are political ethics and military history. Her publications include Bishops in the Political Community of England, 1213–1272 (Oxford University Press, 2017) and The Song of Simon de Montfort: England's First Revolutionary and the Death of Chivalry (Picador (UK and Commonwealth) and Oxford University Press (USA), 2019), which explores the military, cultural and intellectual contexts across Europe and the Middle East that made possible England's revolution of 1258-65. She is a contributor to BBC History Magazine and has consulted and appeared on various media productions, including for BBC One and Two, Channel 4, and BBC Radio 3 and 4.
Dr Sophie Therese Ambler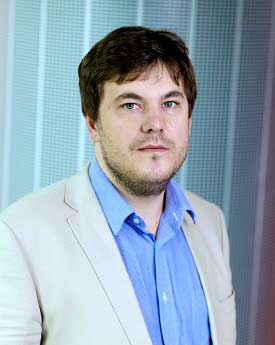 Thomas Mills
Deputy Director
Thomas Mills is a Lecturer in Diplomatic and International History at Lancaster University, Vice-Chair of the Transatlantic Studies Association, and an Editorial Board member of the Journal of Transatlantic Studies. His first book, Post-war Planning on the Periphery (Edinburgh University Press, 2012), explored Anglo-American economic rivalry in South America during the Second World War. He has previously published articles on various aspects of British and American foreign policy towards Latin America, as well as several book chapters on Anglo-American diplomatic and economic relations. His current research includes a collaborative project exploring Anglo-American relations in Latin America throughout the twentieth century, an exploration of the role of British and American business groups in the reconstruction of international trade in the 1940s, and a project exploring Britain's contemporary role in Latin America, based on interviews with leading policy-makers. The last of these projects resulted in an article published in International Affairs in November 2018 and a policy paper entitled 'Revitalising UK-Latin America Engagement Post-Brexit' for the think tank the British Foreign Policy Group. A strong believer in applying historical knowledge to contemporary affairs, he has collaborated on policy-orientated projects with think tanks and provided comment to various international media outlets.
Dr Thomas Mills
Sam Clark
Sam Clark is a philosopher interested in the self; in good and bad lives it might lead; in its reflexive powers and practices; in the roles of experience, reflection, and institutions in its development and success; and in how to do philosophy so as to advance our understanding of these issues. These interests have lead him to think, write, and teach about capitalism and anarchism; utopias, dialogues, and autobiographies; well-being, pleasure, and self-realization; self-knowledge, self-interpretation, and self-command; the lives and experiences of monks, soldiers, hermits, and solo travellers; and the transformative effects of work and war. He is particularly interested in the phenomenology, ethics, and literature of war and soldiering. In this area he has written about comradeship, the idea of the warrior as distinguished from the soldier, and the powers and meanings of martial autobiography. He is co-investigator, with Liz Brewster (Lancaster Faculty of Health and Medicine) of the 'Military Lives and Transformative Experiences' project, which conducts and analyses autobiographical interviews and workshops with military veterans.
Dr Sam Clark Hervin Fernández-Aceves
Hervin Fernández-Aceves is a Postdoctoral Research Associate at Lancaster, carrying out research on medieval Sardinia and the understanding and representation of its society and political autonomy. His forthcoming monograph, County and Nobility in Norman Italy, 1130–1189 (I.B. Tauris, 2020), draws on his doctoral research to illustrate and reassess the often-overlooked role of the Italo-Norman nobility, where he offers a new understanding of the political and military agency exercised by the comital class in the Sicilian kingdom. Hervin began his postdoctoral research on Sardinia first as Visiting Research Fellow at the Leeds Arts and Humanities Research Institute, and then as Award-holder at the British School at Rome. His research spans from the early to the central Middles ages in the western Mediterranean and the Byzantine empire, and is currently interested in the diplomatic ties between Sardinia's native ruling class and other medieval polities, and the military capabilities of the Sardinian landholding aristocracy.
Dr Hervin Fernandez Aceves
Basil Germond
Basil Germond is the Director of Research Training for the Faculty of Arts and Social Sciences. He specialises in naval affairs, seapower, maritime security and ocean governance, favouring multi-disciplinary approaches across social sciences. His research aims at understanding human, social and political interactions at, from, within, and with the sea. He privileges mixed methods and approaches, ranging from corpus linguistics to content analysis to the application of IR theories. His specific research interests cover the maritime dimension of the European Union, maritime security, maritime strategy and maritime geopolitics, the concept of seapower (including its historical evolution), ocean governance, climate change dimensions in maritime security, and frontiers in IR. He has developed cross-disciplinary research within social sciences (e.g. linguistics, human geography) and beyond, notably with marine sciences. In particular, his research on the history of the concept of seapower aligns with the Centre for War and Diplomacy' research plans.
Dr Basil Germond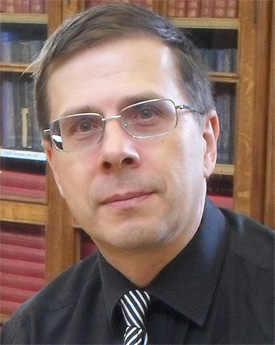 Michael Hughes
Michael Hughes is an historian of Russian history in the 19th and 20th centuries with a particular interest in Russia's interactions with the wider world. He has a particular interest in the way in which transnational cultural interactions shape diplomatic and political relations between states. Michael Hughes is the author of six monographs and more than fifty scholarly articles. He is co-editor of a number of volumes in the multi-volume collection Russia's Great War and Revolution (Slavica), which contains contributions from numerous scholars around the world. He is currently writing a book on transnational revolutionary networks in the years before the Russian Revolution. Michael Hughes has broadcast widely on radio and television and served as Treasurer of a number of scholarly societies including the Royal Historical Society and the British Association for Slavonic and East European Studies.
Professor Michael Hughes
Jenny McHugh
Jenny McHugh is a PhD candidate at Lancaster University, funded by the Faculty of Arts and Social Sciences studentship, supervised by Dr. Sophie Ambler and Dr. Fiona Edmonds. Her research focuses upon concepts of loyalty and duty as experienced by the Scottish Church during David II of Scotland's reign and the Second Wars of Independence. Diplomacy and warfare are key themes to this, since the papacy in the 1300s acted as the key mediator of European warfare. Scottish clergymen had to carefully negotiate their loyalty to their religious community, over which the Pope presided, and their regional loyalties to their secular lords. Fourteenth-century conflict irreversibly damaged the Scottish Church and the varied political stance of differing groups of clergymen can be attributed to this destruction. Her research examines these themes to understand why the Church failed to unite against English invasion as it previously had during the First Wars of Independence.
Jenny McHugh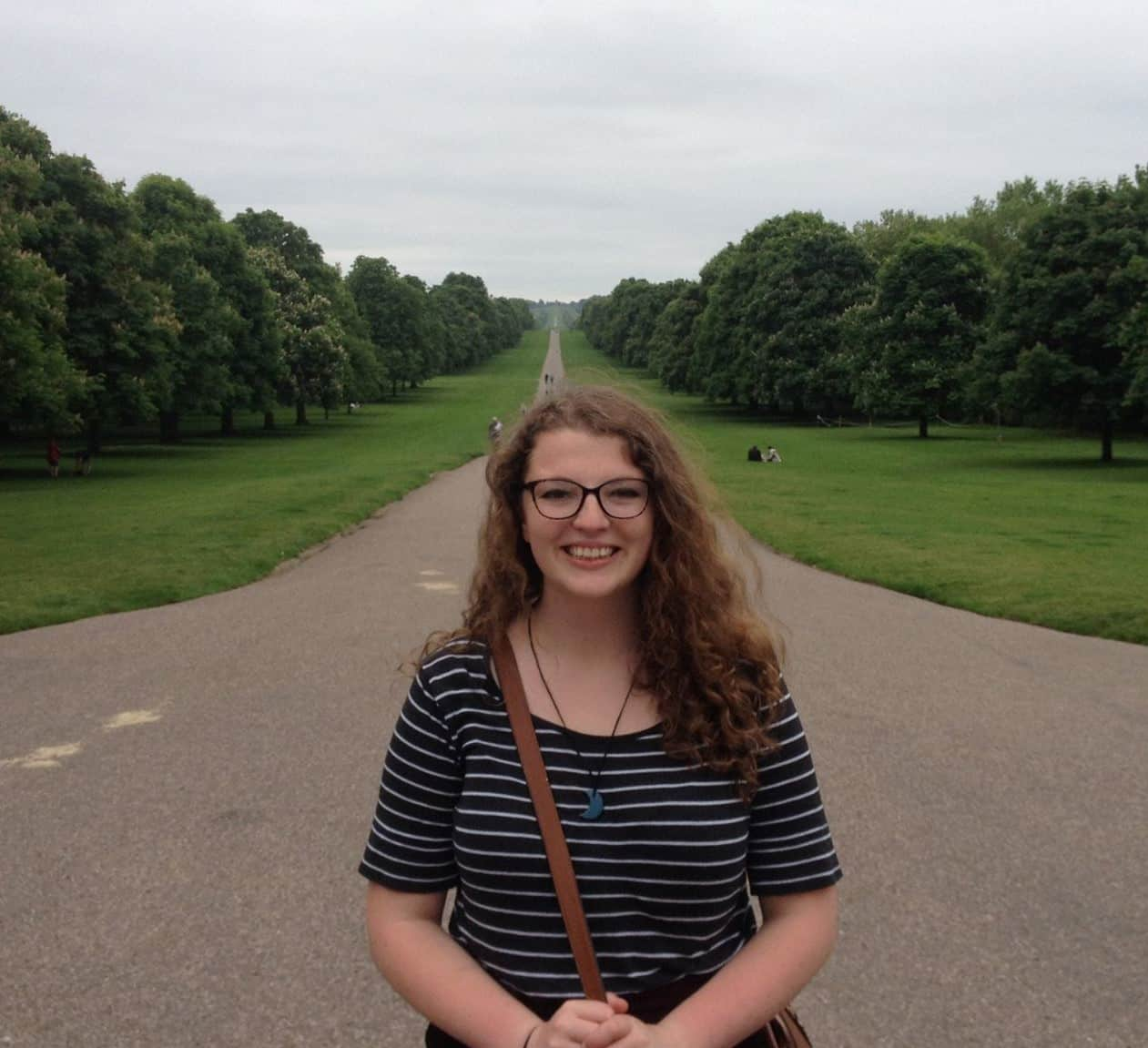 Liz Oakley-Brown
Dr Liz Oakley-Brown is Senior Lecturer in premodern literature and culture in the Department of English Literature and Creative Writing. She has published book chapters and articles on the writings of the sixteenth-century solider/author Thomas Churchyard and is currently working on a book-length project about Churchyard and the embodiment of war.
Dr Liz Oakley-Brown
Philip Pedley
Philip Pedley is currently researching the development of the Anglosphere (Australia, Canada, New Zealand, UK, US) core as a 'Deutschian' Security Community with a focus on transnational working arrangements and behaviour in war. The latter is facilitated by reference to various datasets relating to conflicts, treaties and diplomatic activity. His PhD research activities are focussed on the post WW2 period but his interest also extends to the early origins of the Anglosphere dating back to the turn end of the 19th Century onwards. By way of comparison with the development of the Anglosphere he has researched and contrasted the experience of France's colonial wars since 1946. He presented a paper on this subject at the 2017 Transatlantic Studies Conference at University College Cork. He has also has an interest in the early history of the modern Turkish Republic and its struggle for internal and external stability. In 2018, the Gomidas Institute published his book on the 1926 attempted coup against the presidency of Kemal Ataturk.
Philip Pedley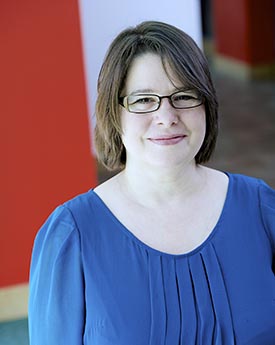 Corinna Peniston-Bird
Corinna Peniston-Bird is a Senior Lecturer in Gender and Cultural History who has worked extensively on the combat taboo, and on masculinities and femininities at war. Since 1998, her research and teaching has centred on gender dynamics in Britain in the Second World War. Previous publications include 'Of hockey sticks and Sten guns : British auxiliaries and their weapons in the Second World War' Women's History Magazine, Autumn 2014, No. 76, 2014 'and the co-edited special issue: with Wendy Ugolini, Journal of War and Culture Studies 'Silenced Mourning;' (2014). She has also co-edited three collections, with Emma Vickers, Gender and the Second World War: Lessons of War (Palgrave Macmillan, 2016); Sarah Barber, History beyond the Text: A Student's Guide to approaching alternative Sources. (London: Routledge, 2008); with Gerard DeGroot, A Soldier and a Woman: Sexual Integration in the Military. (Harlow: Pearson Education, 2000).
Dr Corinna Peniston-Bird
Louis Pulford
Louis Pulford is an AHRC-funded PhD candidate at Lancaster University. His research explores the role of ritual in the exercising of power in the kingdoms of France and Aragon, c.1200-1250. It was within this region that a diplomatic and cultural nexus emerged during the twelfth century, as rulers sought to secure their power and contend for dominance through both military operations and carefully staged acts of ritual that created a shared cultural language through which they could communicate. A key aspect of his research concerns the role played by crusading ideology in the development of aristocratic identities. Through the study of crusading literature, he is considering how the French nobility came to see it as their duty to wage holy war against the enemies of Christendom. His is also involved in a project with Cartmel Priory in commemorating their founder, William Marshal, one of England's great warrior heroes.
Louis Pulford Thomas Rohkramer
Thomas Rohkramer is a historian of nineteenth and twentieth century Germany, with a particular interest in the cultural and intellectual history of Conservatism and National Socialism, nationalism and militarism. His research in military history focuses in particular on the concept of 'total war' and how war experiences link with the memory of war, social militarism and a more general political culture. Major Publications: Der Militarismus der 'kleinen Leute'. Die Kriegervereine im Deutschen Kaiserreich 1971-1914 (1990); Eine andere Moderne? Zivilisationskritik, Natur und Technik in Deutschland 1880-1933 (1999), A Single Communal Faith? The German Right from Conservatism to National Socialism (2007); Die Fatale Attraktion des Nationalsozialismus. Über die Popularität eines Unrechtregimes (2013); Martin Heidegger: eine charismatische Stimme in drei deutschen Staaten. Eine politische Biographie (in print).
Dr Thomas Rohkramer
Naomi Tadmor
Naomi Tadmor specialises in English social history 1500–1800. Her main publications include: The Practice and Representation of Reading (coedited, Cambridge, 1996); Family and Friends in Eighteenth-century England: Household, Kinship and Patronage (Cambridge, 2001); and The Social Universe of the English Bible: Scripture, Society and Culture in Early Modern England (Cambridge, 2010). She is currently studying England's welfare legislation and its wide-ranging effects. Central aspects of her research concern the Civil War and Britain's long-term international wars. Naomi has completed her BA and MA at the Hebrew University of Jerusalem and her PhD at the University of Cambridge. She has held a Research Fellowship at Gonville and Caius College, Cambridge, and has taught at the universities of Cambridge and Sussex before joining Lancaster. She has been awarded Fellowships by the British Academy and Leverhulme Trust, the Folger Shakespeare Library, and the Huntington Library, and is Chair of Social History Society.
Professor Naomi Tadmor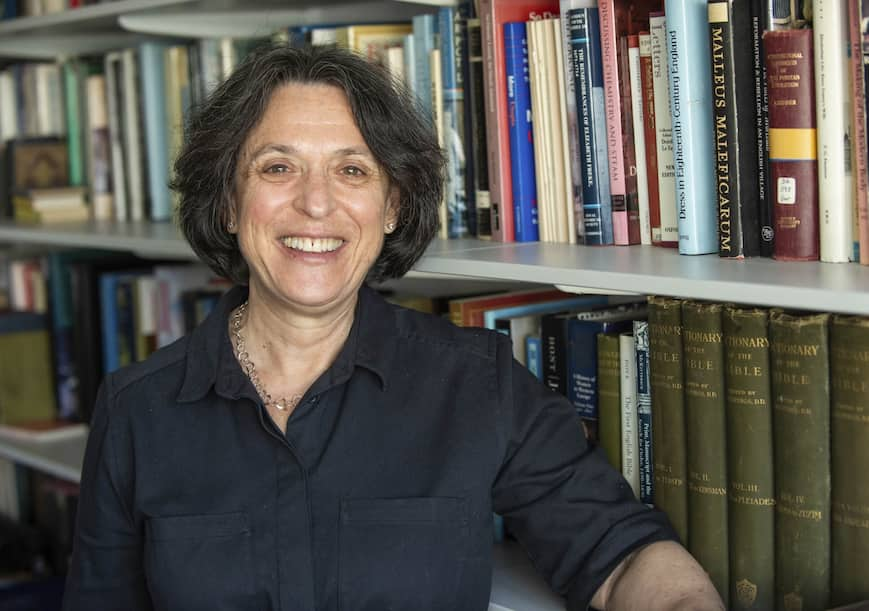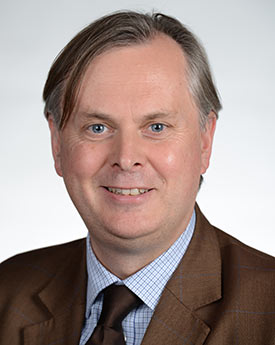 Simon Guy
Professor Simon Guy is chair of the Advisory Board of the Centre for War and Diplomacy. He is Dean of the Faculty of Arts and Social Sciences (FASS) at Lancaster University and will soon take up the role of Pro-Vice-Chancellor Digital, Global and Development at Lancaster. Simon began his career as an engineer before beginning his academic life pursuing studies in the humanities and cultural sociology. Situated within schools of architecture and planning, Simon has focussed upon sustainable urbanism where his interdisciplinary and international research connects architecture with urban planning, the property sector with utilities, academia with industry. He has established links with academics in North America, Asia and Europe and has held research fellowships in Tokyo, Paris, Berlin, Graz, Leuven, California and Singapore. Simon has published around sixty refereed article, over thirty book chapters and six books. He has been responsible as a principal or co-investigator for around £4.5 million of research income (£2.5 million as PI) derived from a variety of sources including RCUK, European and industry funds. These funds have been spread across the social sciences, the arts and humanities and engineering, as well as across both environmental (Global Environmental Change) and economic themes (Cities and Economic Competitiveness).
Margaret MacMillan
Margaret MacMillan is an historian and academic administrator. She was Warden of St Antony's College, University of Oxford from 2007 to 2017. She is an emerita professor of International History at Oxford and a professor of History at the University of Toronto, as well as a trustee of the Central European University and the Imperial War Museum.
Her research specializes in British imperial history and the international history of the 19th and 20th centuries. Publications include Peacemakers: The Paris Conference of 1919 and Its Attempt to End War (2001) (also as Paris, 1919 in the United States); Seize the Hour: when Nixon met Mao (2006) (also as Six Months that Changed the World); The War that Ended Peace: How Europe abandoned peace for the First World War (2013) and History's People: Personalities and the Past (2015). In 2018 she gave the BBC's Reith Lectures. She comments frequently in the media on international affairs.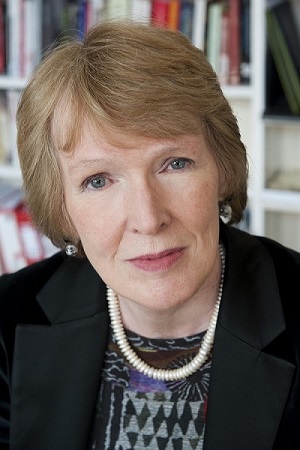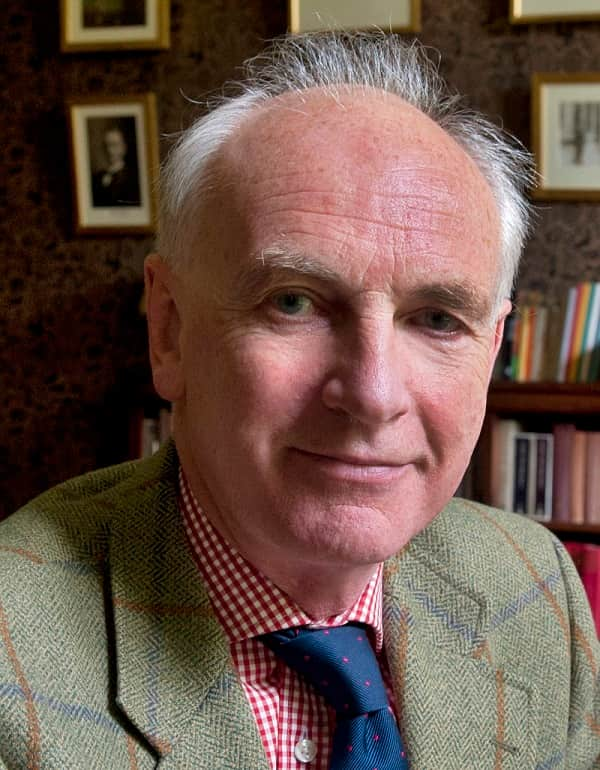 Hew Strachan
Hew Strachan, FBA, FRSE, Hon. D. Univ (Paisley) has been Wardlaw Professor of International Relations at the University of St Andrews since 2015. He is a Life Fellow of Corpus Christi College, Cambridge, where he taught from 1975 to 1992, before becoming Professor of Modern History at Glasgow University from 1992 to 2001. He was Chichele Professor of the History of War at the University of Oxford and a Fellow of All Souls College 2002-15 (where he is now an Emeritus Fellow), and Director of the Oxford Programme on the Changing Character of War 2003-2012. He was a Commonwealth War Graves Commissioner 2006-18 and a Trustee of the Imperial War Museum 2010-18, and a member of the national committees for the centenary of the First World War of the United Kingdom, Scotland and France. In 2010 he chaired a task force on the implementation of the Armed Forces Covenant for the Prime Minister and has been a member of the Covenant Reference Group since its inception. In 2011 he was the inaugural Humanitas Visiting Professor in War Studies at the University of Cambridge and became a specialist adviser to the Joint Parliamentary Committee on the National Security Strategy. He is an Ensign in the Queen's Bodyguard for Scotland (Royal Company of Archers), and in 2014 was appointed Lord Lieutenant of Tweeddale. In 2016 he was awarded the Pritzker Prize for Lifetime Achievement for Military Writing. His recent publications include The Politics of the British Army (1997); The First World War: To Arms (2001); The First World War: a New Illustrated History (2003); and The Direction of War (2013).