Alumni
County Celebrates 50 years
Over 130 County alumni and ex-staff reunited to mark The County College's 50th Anniversary between 5-7th July 2019.
The weekend's events included campus tours, trips to the Wind Turbine for an 'eco-talk', drinks receptions (including a joint one with Fylde and Furness Colleges who were also celebrating their 50th anniversaries that weekend), live music and a buffet dinner on the Saturday evening.
The event was a great opportunity for alumni to return to campus, meet up with 'old' friends and reminisce. Feedback from the event has been extremely positive and many attendees are now 'back in touch and sharing their photos and stories on the County College Alumni Facebook Group.
Feedback from the event:
'Thank you to you and your colleagues for organising the memorable 50th weekend celebrations. My friend and I really enjoyed ourselves despite not meeting anyone we knew.' - SJ Condy
'...after all the planning and effort that went into providing such a superb weekend, I feel it more appropriate that you, your staff and JCR are the recipients of thanks from myself and all the other alumni and guests that attended the celebrations. So a big thank you to you all!' - John Brown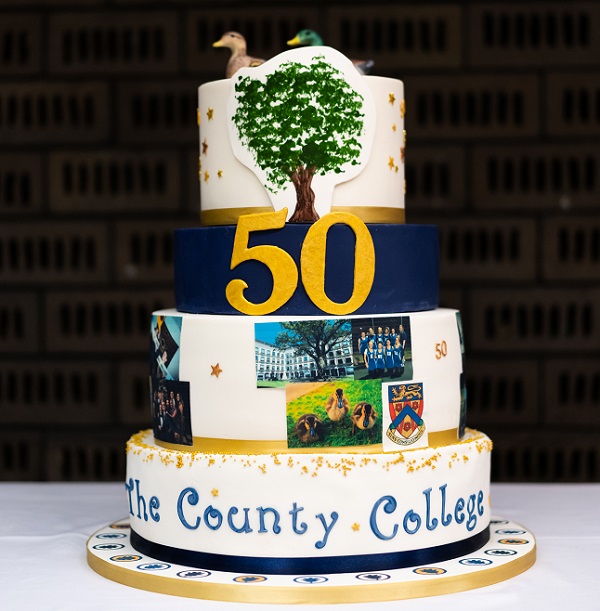 David O'Dell, 1966-1969
(Email following County's 50th Anniversary Reunion between 5-7th July 2019)
'Knowing that I was almost certain to be the only one of the original 20 who attended the first JCR meeting (June 1st 1967 and only slightly upstaged by the release of Sgt Pepper), or who was even there in the '60s, to be present, I was initially doubtful about making the roundtrip from the south coast, but I am glad I did. Of course the price of a ticket had risen slightly from the 14/6 we charged for the first County dinner back in November 1967, but the company more than made up for it.
I do hope to return again at some point in the future, but if I don't, then I shall l reflect upon the final verse of the first college song with which the five of us who made up the County College Vocal Ensemble won the 1968 'Neurovision Song Contest':
As daylight falls, I feel the pain,
I shall not pass, this way again.
But when I die, in heaven I'll know,
Those County joys of long ago.'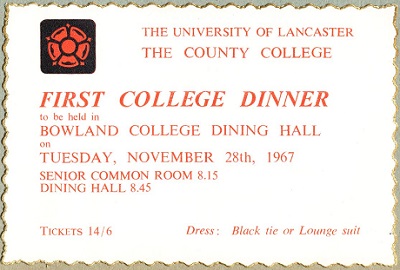 James Garside & Emma Wilson
She said yes! Many congratulations to James Garside (Maths, 2015) and Emma Wilson (Law, 2015) who got engaged under the County tree on 18th August 2021!