Sim City Lancaster - modelling the future of air quality
One year enterprise-led funded Masters by Research, Ref. No. LCEI-129
Details:
Get paid £16,000 tax-free
Have your tuition fees reduced. Your partner company pays £2,200 towards your fees, meaning students eligible for home fees pay only £2,300. International students will need to pay the remaining £20,050.
Be part of the multi award winning Centre for Global Eco-Innovation within a cohort of talented graduates working on exciting business-led R&D.
The Centre is based at Lancaster University, so you will gain your Masters from a Top Ten University, recognised as The Sunday Times University of the Year 2018 and International University of the Year 2020.
Finish in a strong position to enter a competitive job market in the UK and overseas or progress on to further study.
Start: October 2021
Deadline: Midnight Sunday 29th August 2021
This project is part funded by the European Regional Development Fund.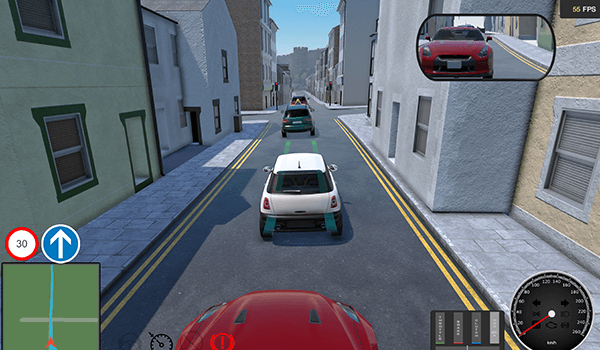 The Challenge
Air pollution is responsible for one in every 6 deaths worldwide. In this 1 year Masters by Research project, you will use a 'digital twin' computer simulation to investigate how vehicles, people and air pollution interact in Lancaster City Centre now and in possible futures, with the goal to reduce individuals' exposure during their daily journeys.
CGA Simulation is able to model the future using Agent Based Modelling (ABM) which assumes every 'thing' acts with its own agency, rather than with a hive mind. You will combine CGA's ABM 'Sim City' version of Lancaster with high-resolution air pollution data from Lancaster Environment Centre, to create realistic 'pattern of live' interactions, explore individual exposure to air pollution in Lancaster, and develop recommendations for strategies to reduce that exposure.
This 1 year Masters by Research project will merge the high-tech expertise of CGA with Lancaster Environment Centre's (LEC) leading air pollution research and the expertise of Lancaster's Centre for Mobility Research (CeMoRe) to create a cutting-edge simulation tool for Lancaster. Through our strong partnerships with Lancaster City Council, you will work with Lancaster's planners to develop future transportation strategies that will reduce exposure and save lives.
Application Criteria
The successful applicant will have a 2:1 or 1st class degree in data science, computing or a similar relevant discipline, and passion for a challenge!
Enterprise and collaborative partners
CGA Simulation is a digitally disruptive business specialising in cutting edge technologies used for the good of UK communities.  CGA is able to model the future: of smart cities, autonomous vehicles, carbon footprint, environmental conditions and even viral spread, accounting for the inevitable yet unpredictable "chaos" of bringing together new technologies, conditions and actions. CGA's simulation tools explicitly acknowledge the unpredictability of the future and use created and found data, highly resolved in time, space and detail, to more randomly explore possible futures than previous tools.
The Graduate Researcher will be supervised by Dr Kirsti Ashworth and Professor Duncan Whyatt from Lancaster Environment Centre as well as Professor Monika Buscher and Nicola Spence from the Sociology Department.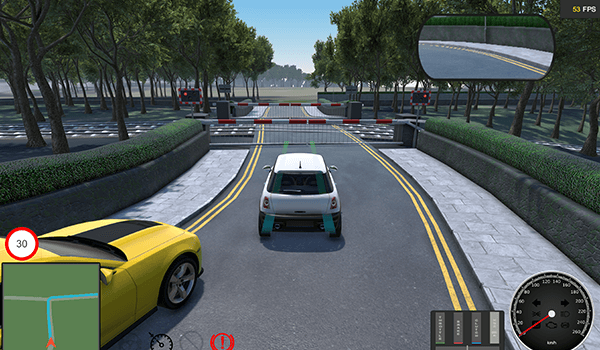 How do I apply?
Please complete and send all of the following documents to applications@cgeinnovation.org by the advert closing date:
Graduate Researcher Reference– two academic references are required
CV
Degree transcripts
English language certificate(s) if English is not your first language
Please send all of the above to: applications@cgeinnovation.org by the advert closing date.
Non-UK/home candidates
For information on home/international fee eligibility please see the university fee status webpage. From 1st January 2021, EU students are required to have a visa to enter into the UK as well as other international categories. Please check these details to see if you would need to apply for a visa and indicate this on your criteria document.
After the closing date the interview panel (consisting of the academic supervisors and business sponsor) will shortlist preferred candidates. These candidates will be invited to interview and where appropriate a candidate will be selected to deliver the project. A separate formal university application process is then completed following recommendation from the interview panel.
Deadline: Midnight Sunday 29th August 2021