Masters by Research: Arden Lea Irrigation
Below-ground benefits that don't cost the earth- carbon footprinting a peat replacement
One year enterprise-led funded Masters by Research, Ref. No. LU-179
Details:
Get paid £16,000 tax-free
Have your tuition fees reduced. Your partner company pays £2,200 towards your fees, meaning students eligible for home fees pay only £2,300. International students will need to pay the remaining £20,050.
Be part of the multi award winning Centre for Global Eco-Innovation within a cohort of talented graduates working on exciting business-led R&D.
The Centre is based at Lancaster University, so you will gain your Masters from a Top Ten University, recognised as The Sunday Times University of the Year 2018 and International University of the Year 2020.
Finish in a strong position to enter a competitive job market in the UK and overseas or progress on to further study.
Start: October 2021
Deadline: Midnight Thursday 5th August 2021
This project is part funded by the European Regional Development Fund and is subject to funding confirmation.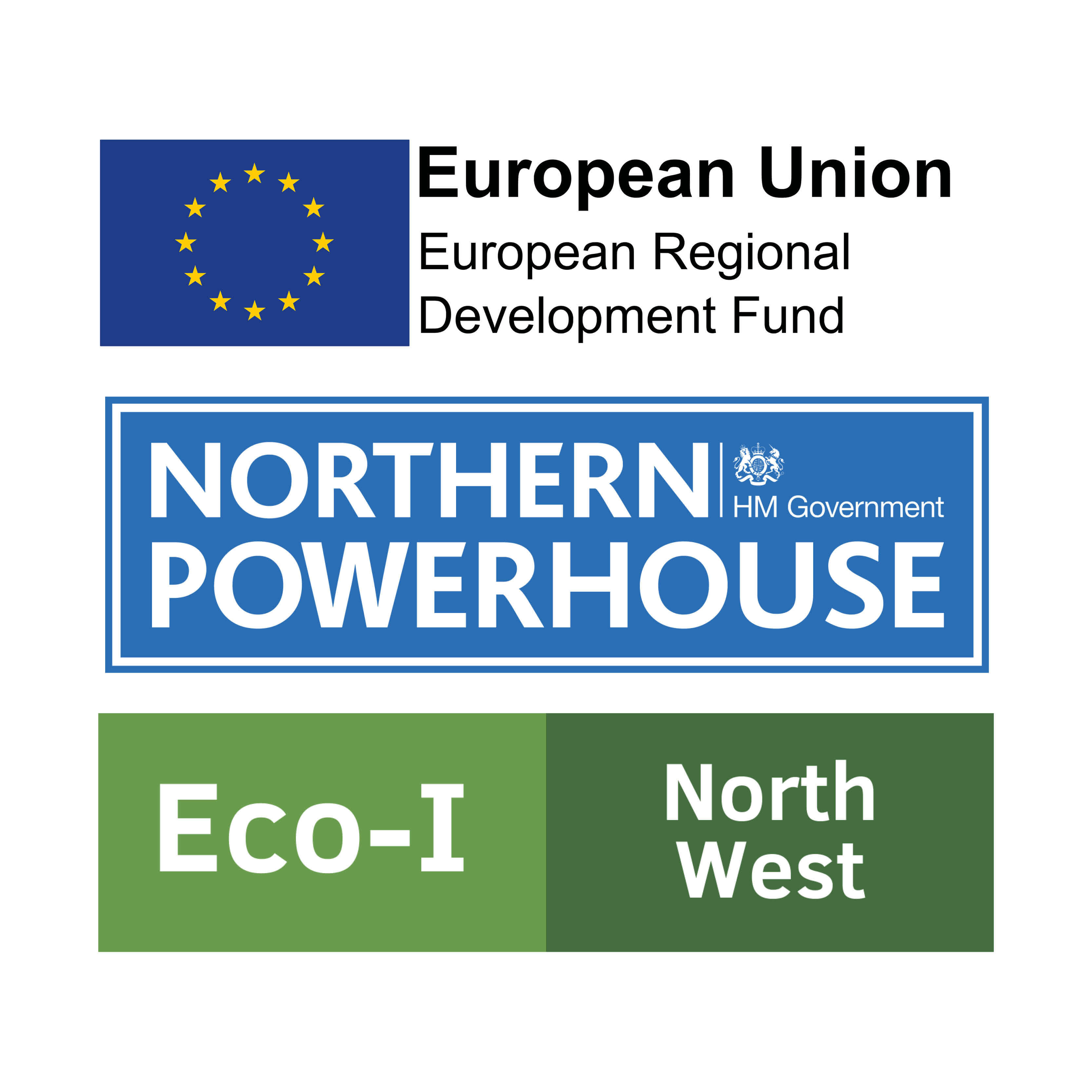 The Challenge
Below-ground benefits that don't cost the earth- carbon footprinting a peat replacement
Peat-based growing substrates rely on an extractive industry that releases considerable volumes of greenhouse gases. Life cycle analyses of alternative peat-free substrates are required, including measurements of plant carbon sequestration and its distribution below-ground to the root system and rhizosheath that encloses the roots (which persists after the roots die). This project will assess the carbon costs and benefits of bespoke growing substrates, by determining substrate, rhizosheath and plant carbon capture and losses.
The successful applicant will hold a minimum of a UK Honours Degree at 2:1 level, or equivalent, in a relevant subject such as plant and/or soil sciences. Research experience, especially lab-based, is highly desirable. A strong work ethic, willingness to learn new techniques and participation in training are essential.
Enterprise and collaborative partners
This project is supported by Arden Lea Irrigation Ltd and ICL Group.
Arden Lea was founded in 1974 as a family run independent company. Their core activity is golf course irrigation and their reputation over the years has been built on a commitment to maintaining high standards of installation, together with full technical back-up. They use all their own labour and plant maintained in purpose built workshops, where they also fabricate custom-made pump sets.
The company has carried out work at Royal Birkdale Golf Club, (one of the Open Championship courses), Formby Golf Club and Lytham Green Drive Golf Club, all of which are used for final Open qualifying. In Ireland, they were nominated for installations at Ballybunion and Killarney.
Not only golf courses however - Arden Lea have installed major irrigation systems at some of the country's top racecourses, including Aintree, York, Goodwood, Haydock Park, Hamilton, Sedgefield and Pontefract. They have also installed the irrigation for Manchester United's Training Ground, Carrington, Carlisle United FC Stadium and were the main irrigation contractors for Terminal 2 at Manchester International Airport. Arden Lea is also very experienced in the horticulture and agriculture sectors, with many successful projects completed in large scale commercial greenhouses around the UK and in the soft fruit sector.
This project will be supervised by Professor Ian Dodd, Professor in Sustainable Agriculture, Lancaster University Environment Centre, Dr Emma Sayer – Reader in Ecosystem Ecology, Lancaster Environment Centre, Lancaster University and Sarah Fairhurst from Arden Lea Irrigation Ltd How do I apply?
All of the following documents are required to complete your application. Unfortunately, incomplete applications will not be considered.
Graduate Researcher Reference – two academic references are required by the closing date
CV
Degree transcripts
English language certificate(s) if English is not your first language
Please send all of the above to: applications@cgeinnovation.org. All documents need to be received before the closing date for your application to be considered. Please ensure that your referees are aware of the deadline.
For information on home/international fee eligibility please see the university fee status webpage
From 1st January 2021, EU students are required to have a visa to enter into the UK as well as other international categories. Please check these details to see if you would need to apply for a visa and indicate this on your criteria document.
After the closing date the interview panel (consisting of the academic supervisors and business sponsor) will shortlist preferred candidates. These candidates will be invited to interview and where appropriate a candidate will be selected to deliver the project. A separate formal university application process is then completed following recommendation from the interview panel.
Deadline: Midnight Thursday 5th August 2021