Developing fluorescent polymer nanoparticle phosphors for solid state lighting applications
One year enterprise-led funded Masters by Research, Ref. No. LU-132
Details:
Get paid £16,000 tax-free
Have your tuition fees reduced. Your partner company pays £2,200 towards your fees, meaning students eligible for home fees pay only £2,300. International students will need to pay the remaining £20,050.
Be part of the multi award-winning Centre for Global Eco-Innovation within a cohort of talented graduates working on exciting business-led R&D.
The Centre is based at Lancaster University, so you will gain your Masters from a highly-ranked university, recognised as The Sunday Times University of the Year 2018 and International University of the Year 2020.
Finish in a strong position to enter a competitive job market in the UK and overseas or progress on to further study.
Start: January 2021
Deadline: Midnight Sunday 14th November 2021
This project is part-funded by the European Regional Development Fund and is subject to funding confirmation.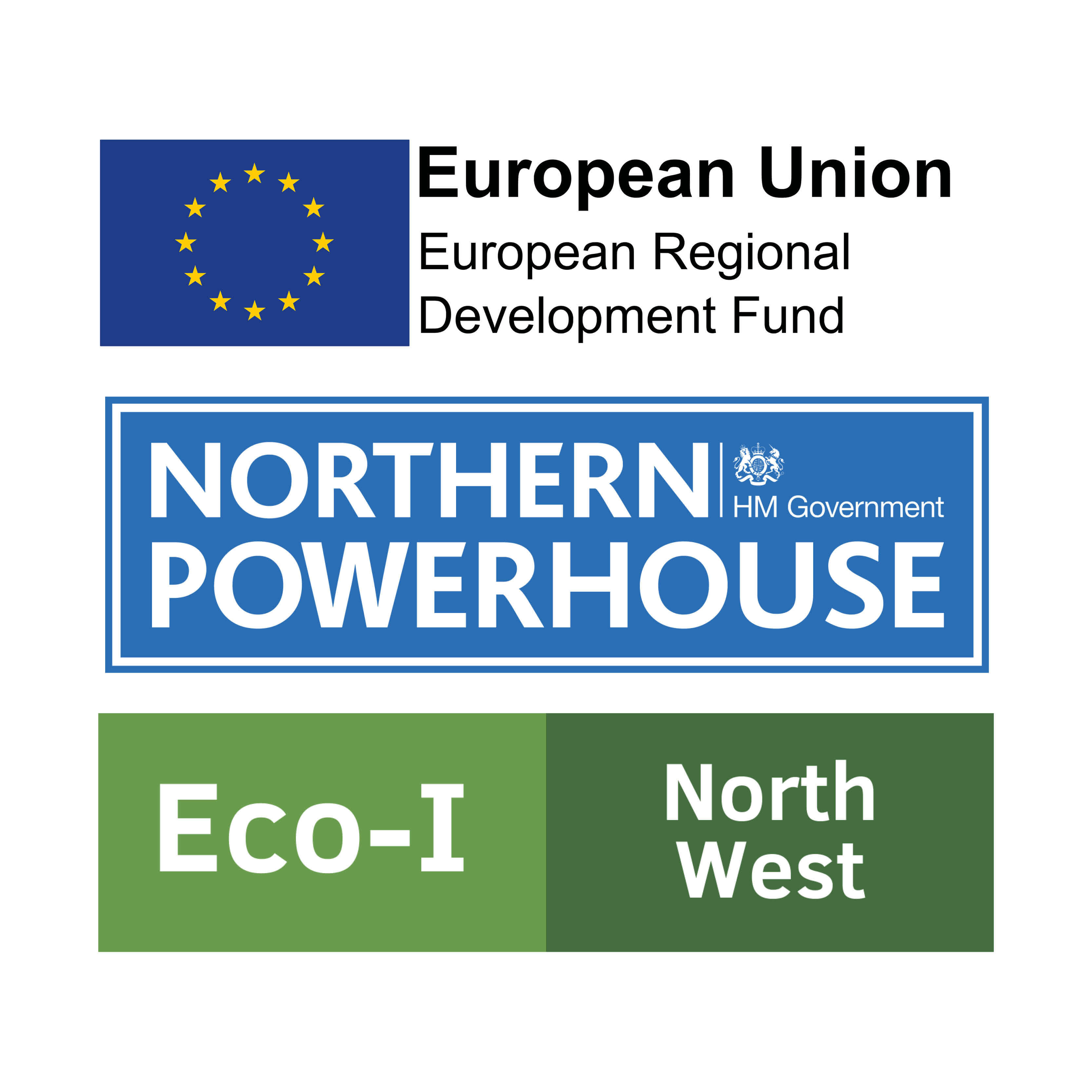 The Challenge
Developing new materials enabling more efficient and sustainable LED technology
There is a huge rise in the use of LED technology in various applications including smart phones, personal computers and television backlighting. LED lighting uses significantly less power than incandescent lighting, leading to increasing demand. Current state-of-the-art LED technology relies on the use of rare earth (RE) based phosphors using elements including Y, Ce, La, EU, TB, Gd and Sc. These are precious and finite materials that release carbon emissions and frequent environmental pollution from their mining and processing.
This interdisciplinary project aims to develop more efficient LED technology by establishing new fluorescent polymer nanoparticles as more sustainable alternatives to the RE phosphors that are currently employed.
This project will incorporate synthetic organic chemistry, polymer synthesis, nanoparticle preparation and UV-visible spectroscopic studies under the guidance of expert supervisors, with access to specialist analytical facilities at Chromition. The successful applicant will receive full training in the above areas and, in addition, will develop skills in problem-solving, literature searching and scientific writiing.
This is an exciting opportunity to gain experience of business-led and cutting-edge technical R&D whilst gaining a Masters qualification.
Application Criteria
Applicants should hold a degree in chemistry or a similar discipline, and have an interest in applied chemistry.
Enterprise and collaborative partners
This project will be supervised by Dr Susannah Coote, Dr Verena Gortz and Dr Rachel Platel in Lancaster's Chemistry Department, who will provide necessary expertise in organic synthesis, nanofabrication and polymer chemistry respectively. Industrial supervision will be provided by Chromition's Dr Benjamin Lidster (Chief Scientist), who has over 10 years of experience applying organic materials in solid state lighting applications, and Dr Mark McCairn (Chief Executive), who has previous academic experience with π-conjugated materials and industrial experience with phosphors in LED-lighting applications.
Chromition Ltd (www.chromition.com) is a spinout from the University of Manchester with fully equipped chemistry laboratories and an analytical suite for the evaluation of fluorescent nanoparticles. The company has operated in Manchester since 2016. Chromition's patented materials have been developed into applications including solid state lighting, printable electronics, anti-counterfeit, horticulture, decorative and healthcare. This project will significantly accelerate Chromition's development of Luminspheres™ which have the potential to revolutionise photonics technology with multiple applications across the display screen and lighting sectors. How do I apply?
Please complete and send all of the following documents to applications@cgeinnovation.org by the advert closing date:
Graduate Researcher Reference– two academic references are required
CV
Degree transcripts
English language certificate(s) if English is not your first language
Please send all of the above to: applications@cgeinnovation.org by the advert closing date.
Non-UK/home candidates
For information on home/international fee eligibility please see the university fee status webpage. From 1st January 2021, EU students are required to have a visa to enter into the UK as well as other international categories. Please check these details to see if you would need to apply for a visa and indicate this on your criteria document.
After the closing date the interview panel (consisting of the academic supervisors and business sponsor) will shortlist preferred candidates. These candidates will be invited to interview and where appropriate a candidate will be selected to deliver the project. A separate formal university application process is then completed following recommendation from the interview panel.
Deadline: Midnight Sunday 14th November 2021