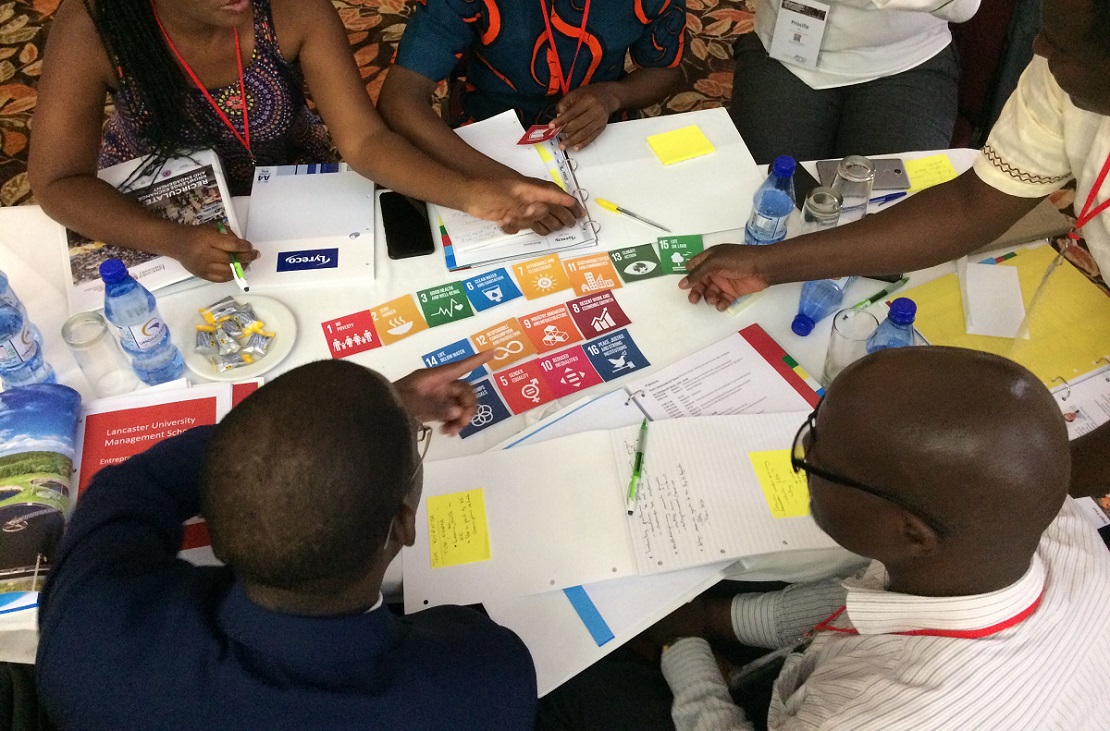 One year enterprise-led funded Masters by Research LU-335
This Masters by Research project in collaboration with Envirofly aims to drive University-Business Collaborations (UBCs) within developing economies to address key environmental challenges #entrepreneurship #business #science

Tab Content: Overview
The population of Sub-Sharan Africa (SSA) is approximately 1.2 billion people, with an annual increase of around 2-4% per year. With an increasing population, some of the key challenges include energy security, waste management, land degradation, deforestation and air pollution (from transportation and increased industrialization). Addressing the impact of these challenges is becoming a priority in various developing economies.
Eco-innovation in the private sector, especially within SMEs who are key economic drivers, has the capacity to deliver the tools needed for Green Growth and sustainable development towards a Net Zero economy. However, many SMEs lack the required knowledge or resources needed to make this happen. At the same time Universities are seen as the central pillar in supporting eco-innovation within geographical regions, through knowledge sharing and capacity building activities. Yet University-Business Collaborations (UBCs) remains under-developed within the African context and there is a need to develop capacity within this area.
This is an exciting research opportunity for applicants with a management or business science undergraduate degree. Wider science/engineering backgrounds would also be considered with appropriate experience. Candidates should have experience in business communication and a passion for sustainable development, especially in the context of developing economies such as Africa.
Deadline for applications: Midnight Sunday 5th June 2022
Start date: July 2022
Project ref LU-335
Tab Content: Eligibility
Before applying for this opportunity please download and read the Graduate Researcher Application Criteria
Non-UK/home candidates: For information on home/international fee eligibility please see the university fee status webpage. From 1st January 2021, EU students are required to have a visa to enter into the UK as well as other international categories. Please check these details to see if you would need to apply for a visa and indicate this on your criteria document.
Tab Content: Enterprise & academic partners
This project will be supervised by:
Dr Joanne Larty, Senior Lecturer in Entrepreneurship and Strategy
Professor Kirk Semple, Professor in Environmental Microbiology
Dr Akan Odon, Director of Envirofly
Envirofly is a consultancy which builds capacity and knowledge transfer to support strategic and sustainable solutions. Envirofly has a strong international presence, primarily across African nations, and gladly positions itself as a bridge between growing markets and African institutions.
This project is part-funded by the European Regional Development Fund and is subject to funding confirmation.
Benefits to you
This Masters by Research project in collaboration with Envirofly aims to drive University-Business Collaborations (UBCs) within developing economies to address key environmental challenges #entrepreneurship #business #science
How to apply
Deadline: Midnight Sunday 5th June 2022