Researching the impact of wind patterns in urban areas for bladeless wind turbine implementation
One year enterprise-led funded Masters by Research, Ref. No. LU-178
Details:
Get paid £16,000 tax-free
Have your tuition fees reduced. Your partner company pays £2,200 towards your fees, meaning students eligible for home fees pay only £2,300. International students will need to pay the remaining £20,050.
Be part of the multi award winning Centre for Global Eco-Innovation within a cohort of talented graduates working on exciting business-led R&D.
The Centre is based at Lancaster University, so you will gain your Masters from a Top Ten University, recognised as The Sunday Times University of the Year 2018 and International University of the Year 2020.
Finish in a strong position to enter a competitive job market in the UK and overseas or progress on to further study.
Start: October 2021
Deadline: Midnight Sunday 29th August 2021
This project is part funded by the European Regional Development Fund and is subject to funding confirmation.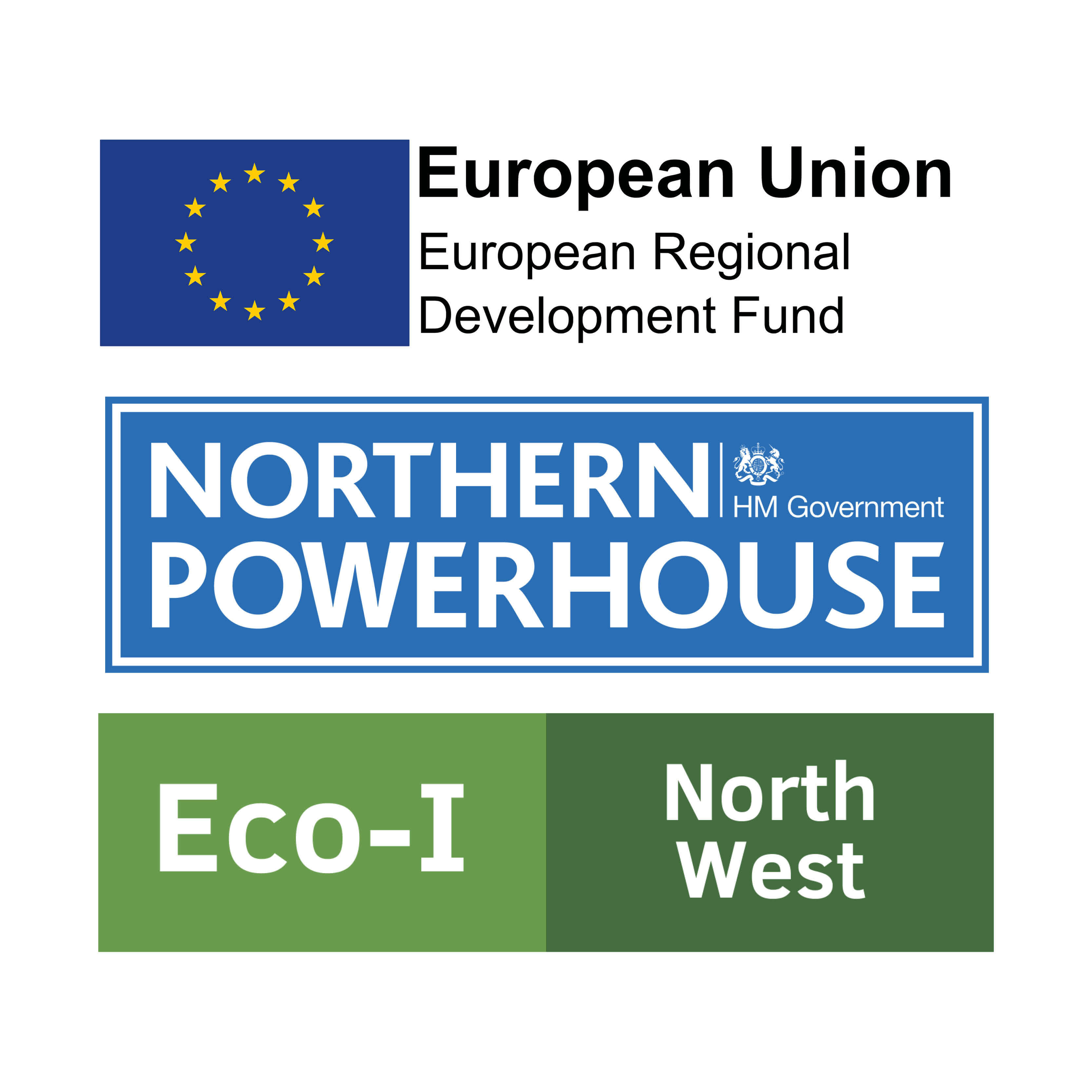 The Challenge
Researching the impact of wind patterns in urban areas for bladeless wind turbine implementation.
The O-Wind turbine is a new form of blade-less wind turbine that can harness winds from any direction. These unique attributes make it ideal for implementation in dense urban environments where the buildings make flow patterns chaotic and difficult to harness via conventional wind turbines.
The project seeks to understand these urban wind flows carrying out research from existing sources, that will allow the candidate to draw conclusions on how buildings can manipulate the flow. From this they will then look to focus on creating a guide on where to look for ideal locations for implementing the O-Wind turbine to harness these unique winds and generate clean electricity in dense urban environments.
Application Criteria
Applicants should have a 1st class or upper second class degree in Mechanical Engineering or equivalent, with a strong competence in fluid flow and numerical simulation, including CFD. Other related degrees will be considered if applicants can demonstrate competence in these areas either through their degree, or industrial experience.
Lancaster University is committed to family friendly and flexible working policies on an individual basis. The Engineering Department is also an Athena Swan Bronze Award holder, driving good employment practice and initiatives to address gender inequalities in Engineering Higher Education and research. We welcome applications from people in all diversity groups.
Enterprise and collaborative partners
This project will be supervised by Dr Leonidas Bourikas – Lecturer in Future Living, Lancaster University Institute for Contemporary Arts, and Dr David Cheneler – Senior Lecturer, Dept of Engineering, Lancaster University and Dominic Chippendale - Director, O-Innovations Limited.
O-Innovations Limited is a Lancaster-based technology company that is looking to develop and commercialise the O-Wind turbine. This new form of blade-less wind turbine is able to harness winds from any direction.
O-Innovations Ltd were the winners of the 2018 James Dyson Award, which is an international design award that celebrates, encourages and inspires the next generation of design engineers. Further information on the turbine can be found on James Dyson Award, Wind Turbine project How do I apply?
Please complete and send all of the following documents to applications@cgeinnovation.org by the advert closing date:
Graduate Researcher Reference– two academic references are required
CV
Degree transcripts
English language certificate(s) if English is not your first language
Please send all of the above to: applications@cgeinnovation.org by the advert closing date.
Non-UK/home candidates
For information on home/international fee eligibility please see the university fee status webpage. From 1st January 2021, EU students are required to have a visa to enter into the UK as well as other international categories. Please check these details to see if you would need to apply for a visa and indicate this on your criteria document.
After the closing date the interview panel (consisting of the academic supervisors and business sponsor) will shortlist preferred candidates. These candidates will be invited to interview and where appropriate a candidate will be selected to deliver the project. A separate formal university application process is then completed following recommendation from the interview panel.
Deadline: Midnight Sunday 29th August 2021