Developing a precision calculation tool for scaling industrial dry ingredient conveying systems
One year enterprise-led funded Masters by Research, Ref. No. LU-148
Details:
Get paid £16,000 tax-free
Have your tuition fees reduced. Your partner company pays £2,200 towards your fees, meaning students eligible for home fees pay only £2,300. International students will need to pay the remaining £20,050.
Be part of the multi-award-winning Centre for Global Eco-Innovation within a cohort of talented graduates working on exciting business-led R&D.
The Centre is based at Lancaster University, so you will gain your Masters from a highly-ranked university, recognised as The Sunday Times University of the Year 2018 and International University of the Year 2020.
Work on exciting research, looking at how digital technology could be applied to the real-world problem of sustainable business development.
Finish in a strong position to enter a competitive job market in the UK and overseas or progress on to further study.
Start: January 2021
Deadline: Midnight Sunday 14th November 2021
This project is part-funded by the European Regional Development Fund.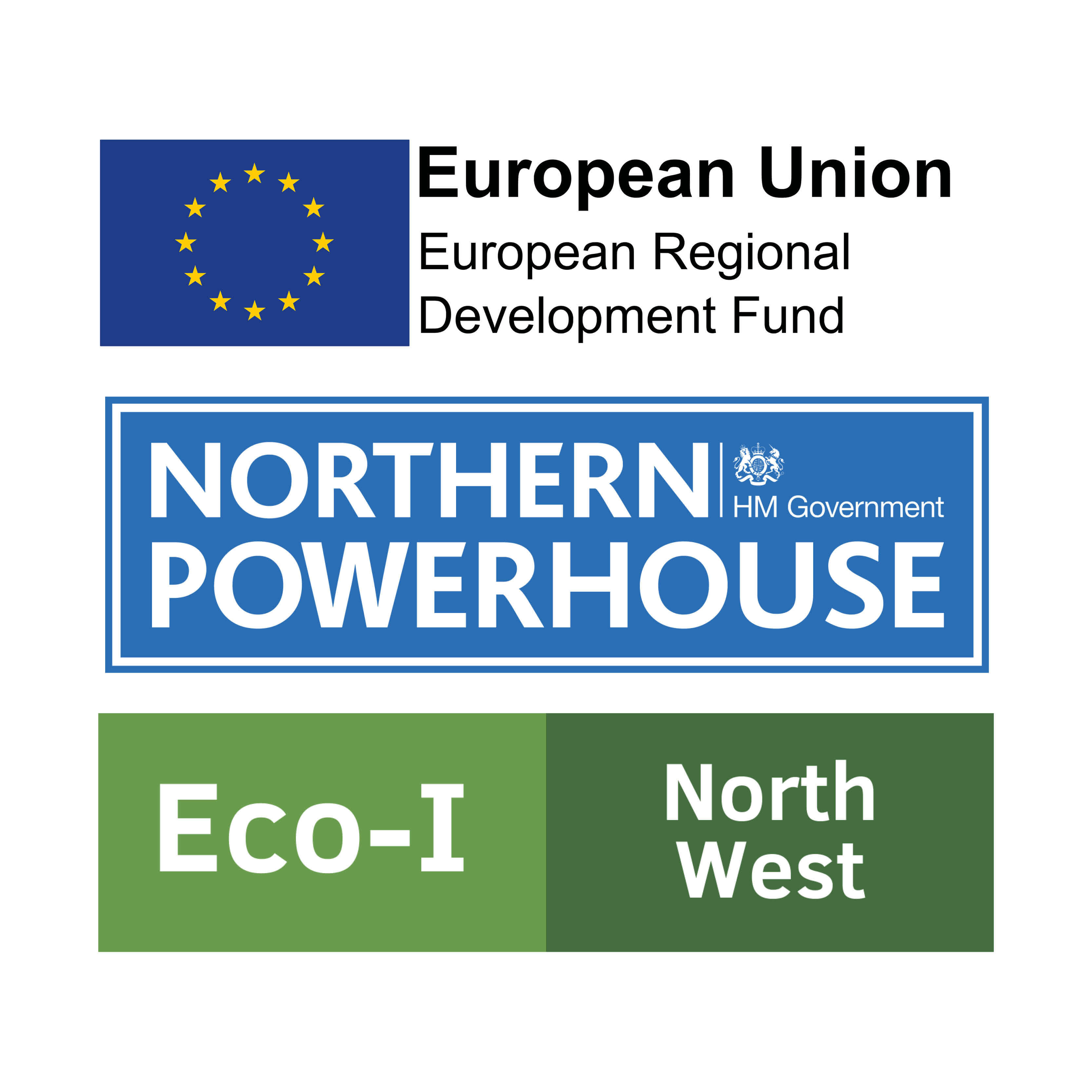 The Challenge
Development of a precision calculation tool for scaling industrial dry ingredient conveying systems
Manufacturing line processing equipment (i.e. conveyor belts) are required for a variety of processes. The way in which such manufacturing equipment is selected and managed has not changed in design or function for decades. This research seeks to bring data and calculations up to date with modern requirements.
This research will identify one widely used conveyor technology with the aim of creating a fit-for-purpose calculation tool that takes into account several key inputs e.g. product friction, density, length, angle, volume, material etc. The objective is to use this calculation to prove the concept more accurately and allow longer length conveyors and smaller drive motors to be used. This will greatly reduce the energy requirements and carbon footprint of these manufacturing lines.
The successful applicant will be fully briefed on Spiroflow products and mechanics, and will be encouraged to push the boundaries of existing technology capabilities to allow more energy efficient transfers. This will be done by exploring additional materials which could enhance the performance of known technologies, developing mechatronic models of drives, motors, transmission and inertial analysis, as well as developing CAD models of conveyance systems which can be utilised for simulation and analysis.
This project gives a great opportunity to work alongside an established and successful manufacturing business and influence the supply chain processes of many blue chip companies across the world.
Application Criteria
Applicants should have a 1st or 2:1 degree in Mechanical or Mechatronic Engineering with a strong competence in mechatronic design and numerical simulation, such as FEA or CFD. Other related degrees may be considered.
Enterprise and collaborative partners
This project will be supervised by Dr David Cheneler – Senior Lecturer, Faculty Of Engineering, Lancaster University and Dr Xiaonan Hou – Lecturer in Engineering, Lancaster University and by James Poydevyn – Joint MD, Spiroflow Ltd.
Spiroflow Ltd (www.spiroflow.com) has been operating for nearly 50 years and now offers a range of equipment from factories based in the UK and USA. Customers range from Mars, P&G, Heinz and Unilever.
It is a global leader in the field of powder handling, and dry solids processing and now an emerging leader in control systems integration. Spiroflow has a range of design engineers and process automation specialists and work to introduce efficient, innovative and reliable process solutions for its customers. Many of the products you see on supermarket shelves will have had Spiroflow involvement at some stage of their manufacturing journey. How do I apply?
Please complete and send all of the following documents to applications@cgeinnovation.org by the advert closing date:
Graduate Researcher Reference– two academic references are required
CV
Degree transcripts
English language certificate(s) if English is not your first language
Please send all of the above to: applications@cgeinnovation.org by the advert closing date.
Non-UK/home candidates
For information on home/international fee eligibility please see the university fee status webpage. From 1st January 2021, EU students are required to have a visa to enter into the UK as well as other international categories. Please check these details to see if you would need to apply for a visa and indicate this on your criteria document.
After the closing date the interview panel (consisting of the academic supervisors and business sponsor) will shortlist preferred candidates. These candidates will be invited to interview and where appropriate a candidate will be selected to deliver the project. A separate formal university application process is then completed following recommendation from the interview panel.
Deadline: Midnight Sunday 14th November 2021