Our research places law within its social and cultural context. As such it is an integral part of our research that we work with people and organisations from outside the academic community. By doing so, our research influences practitioners and professional services, the law and public policy and has direct effect on creativity, culture and society.
These case studies highlight some of the ways that which our research is affecting and influencing our culture and society.
The exploration of extraterritorial human rights obligations in international human rights law
Professor Sigrun Skogly's work on 'The exploration of extraterritorial human rights obligations in international human rights law' elaborates how academic research on extraterritorial human rights obligations in the period from approximately 2000 and up to date has resulted in significant attention to and practical engagement with these concepts by non-governmental organisations, and the United Nations.
Professor Skogly's research into 'The exploration of extraterritorial human rights obligations in international human rights law' focused on whether and how international human rights law provides for obligations for states outside their own borders; or in other words whether a state has responsibility for the human rights effects of their international cooperation or foreign policy on individuals in foreign states. The impact of the research has been focused through the establishment of an international consortium on extraterritorial human rights obligations in 2008; the Consortium is comprised of approximately 70 organisations – NGOs, academic institutions, and individuals within the United Nations human rights institutions and civil service. The research which led to the establishment of the Consortium, has demonstrated how human rights law is relevant for international interaction in times of globalisation. The work of the Consortium (of which Professor Skogly was a founding member), is currently divided into three paths: work on the dissemination and wider recognition of the Maastricht Principles on Extraterritorial Obligations in the Area of Economic, Social and Cultural Rights (adopted by a group of experts in September 2011), the engagement with state officials and the United Nations to approve and integrate the principles within their human rights work; and to engage actively with NGOs worldwide to educate and implement the principles in local and regional human rights work.
Professor Skogly's research focused on a doctrinal elaboration of the foundations for extraterritorial human rights obligations through archival research in the United Nations and an analysis of the traveaux preparatoires of the International Covenant on Economic, Social and Cultural Rights, and other international treaties containing provisions for international cooperation. It further analysed case-law from international, regional and national courts, and opinions of international quasi-judicial bodies. Finally the research was informed by a systematic analysis relevant academic literature.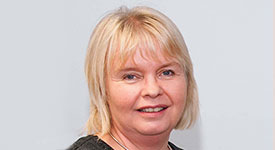 Women who buy sexual services in the UK
Dr Sarah Kingston's current study 'Women who buy sexual services in the UK' is exploring women's experiences of buying sexual services in the UK. The findings will contribute to growing an empirically grounded UK sex work research base and consider the place of female sex buyers in UK policy debates.
Principal investigator Dr Sarah Kingston
The study, led by principal investigator Dr Sarah Kingston, of Lancaster University, and co-led by Dr Natalie Hammond at Manchester Metropolitan seeks to find out more about women's experiences of buying sexual services in the United Kingdom; what they buy, their reasons for buying sex, how they negotiate their physical and sexual safety and how their experiences feed into current policy debates.
The study has been funded jointly by The British Academy and The Leverhulme Trust and is supported by local sex work charities/services including Genesis Leeds and MASH, Manchester.
Previous research has documented how female sex buyers travel to destinations such as the Caribbean and Asia to purchase sex. Yet there is little research on women who buy sex in the UK, despite recent research on male clients. This study seeks to explore motivations and characteristics of women who purchase sex, who and where they buy sex from and to explore how physical and sexual safety are negotiated. This exploratory study will involve interviewing male and/or female escorts who sell sex to women, as well as interviews with female clients in the UK.
This is an important study for a number of reasons:
Challenge Policy

UK prostitution policy and policing is inherently gendered, overlooking female sex buyers.

Greater Understanding

We know little about whether women buy sex in the UK, what they buy, how they buy it, when in their lives, who from and what it means to their lives.

Female Opinion

Prostitution is often seen as "violence against women" and recent policy debates make these links, but can this/does this apply to women who buy sex, and what do women who buy sex think about these suggestions?

Health and Safety

The study aims to increase knowledge of the health and safety of female clients. The study is looking at the possibility of developing an app to improve the health and safety of female clients.
The study aims to engage the public and encourage participation to promote a better understanding of research to the general public and to take this subject outside academia.
Find more information about the project or you can follow the project on Twitter @womenwhobuysex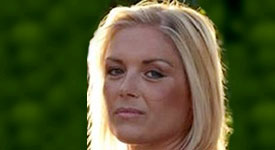 Human Rights and Internet Regulation
Dr Catherine Easton's research on 'Human Rights and Internet Regulation' is exploring the relationship between the internet and human rights as well as investigating online accessibility.
Research by Catherine Easton
The Internet has become a fundamental part of modern life, with an ever-increasing number of services and interactions moving into the online sphere. With governments, self-regulatory bodies, and global corporations such as Google and Facebook at the forefront of online development, there is a need to turn the focus on to end users in order to address a growing power imbalance. This is increasingly pressing in the light of revelations of pervasive governmental surveillance of online communications.
The Internet Governance Forum is a United Nations-convened forum to enable dialogue on policy relating to how the Internet develops. A number of coalitions drive its work forward and I am currently co-chair of the Internet Rights and Principles Coalition. The coalition has drafted the Charter of Human Rights and Principles for the Internet which has been translated into a number of languages including Turkish and Arabic. This draws together existing human rights principles and applies them to the Internet and online communications. It was developed to be used as a tool by policymakers and as an advocacy tool for governments, commercial interests and civil society. It has been used globally in an educational environment, in order to strengthen end users' online protection and to increase awareness of their rights. The Charter has been referenced by the Council of Europe and political proposals such as the New Zealand Greens' Draft Consultation on an Internet Rights and Freedoms Bill. The coalition works closely with activist groups and has, for example, organised panels focusing on anonymity and State censorship. Through activities such as these, the aim is to enable end users to understand their rights and, draw policymakers' attention to the need to have a people-focused approach to Internet regulation.
A further facet of my work on human rights and Internet regulation is my research into online accessibility. At a basic level, if websites are designed following certain principles then they will be able to be used by disabled people employing, for example, screenreaders or assistive technology. This approach to design will, in turn, make websites easier to navigate for all users. My work has found that, although there are equality laws that mandate accessible design, the level of compliance is worryingly low. To address this, I have undertaken work with designers and policymakers to try to bridge this gap. This included a public engagement event at Lancaster University and work with the Lancashire Citizens' Advice Bureaux on the development of the website supporting the Universal Credit roll-out.