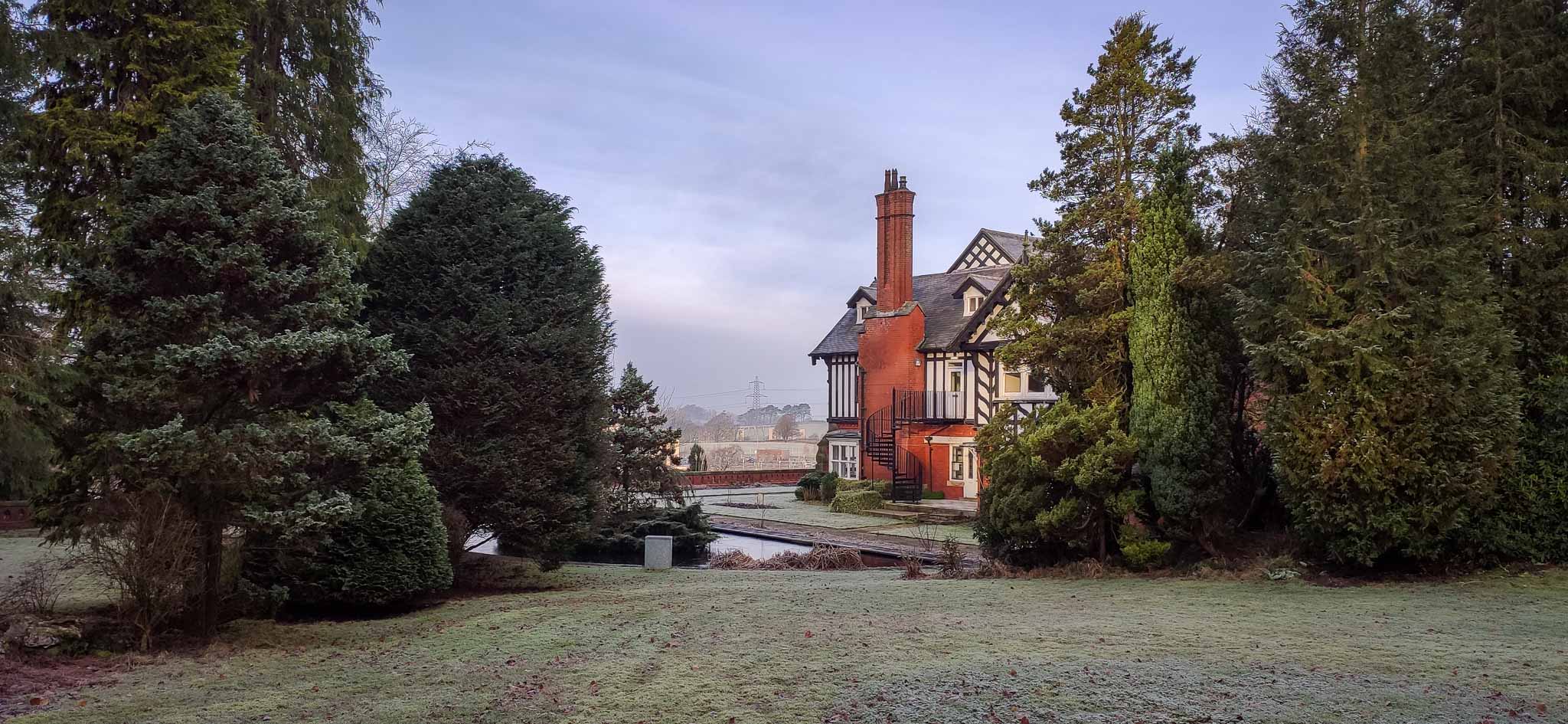 TEA Talks
Technology, Environment and Architecture
Welcome to TEA Talks. A series of informal talks from our School of Architecture on the theme of Technology, the Environment, and the role of Architecture, now and in the future. Urban Futures | 28th October 2022
Cities are vibrant places designed, built and inhabited by humans. In 2008, the urban population became more numerous than rural population and, by 2050, it is expected that two-thirds of the world's population will be living in urban areas.
How can we achieve the United Nations' Sustainable Goals and make cities and human settlements inclusive, safe, resilient and sustainable? The United Nations developed a new urban agenda that seeks to offer national and local guidelines on the growth and development of cities. How can we can learn from each others' experiences and work towards an integrated approach to tackle Urban Futures?
In these TEA (Technology, Environment and Architecture) talks we will discuss Urban Futures and share some of the work that our researchers have been doing locally, nationally and globally.
Programme | 28th October 2022
This event takes place at the Nuffield Theatre, Lancaster University.
10.00 Check-in
10.30 Welcome | Morning
10.35 Speculative Local Futures for Public Space Internet of Things | Naomi Jacobs
10.50 Lancaster: Looking Back 50 years to Move Forward | Richard Wooldridge
11.05 Building on Soil Sustainability | Jess Davies
11.20 Local Plans: Global Challenges | Susanna Dart
11.30 Tea Discussion + Q&A
12.00 Lunch Break + Networking + Campus Tour
13.30 Welcome | Afternoon
13.35 Equitable Urban Futures in Areas of Transition | Carlos Lopez-Galviz
13.50 Imaginageing: Ageing Playfully in the City | Emmanuel Tsekleves
14.05 Resonant Cities, Conurbanized Resonance | David Tyfield
14.20 Alien Futuring | Paul Coulton
14.30 Tea Discussion + Q&A
15.00 Final remarks
Talks from our previous event in October 2021
The climate emergency - Professor Simon Guy
When setting up the new school of architecture at Lancaster University a foundational commitment has been to address the 'climate emergency'. But in an era when every architect would claim to be 'green', what does embracing sustainability actually involve architecturally?
999 what's your emergency? - Mark Slocombe
Architects hold the skills, tools and belief to drive change for good. How can we work with clients, design teams and authorities to help implement positive solutions to make a meaningful difference at a time of increased urban growth and a just in time delivery culture?
People - Dr Ana Rute Costa
A talk from Lancaster University architecture lecturer Dr Ana Rute Costa.
Ethics - Professor Deyan Sudjic
From Zaha Hadid's cultural centre in Baku for Aliyev family, to Hannes Meyer's work for Stalin in Moscow, architects have always found themselves working with problematic clients. How should we see their behaviour? Is there a difference between designing an interrogation cell for Saddam Hussein's secret police, and an airport?
Place - Zoe Hooton
A talk from HEA Architects' Zoe Hooton.
Research - Dr Katherine Ellsworth-Krebs
Often domestic energy research focuses on making changes to the physical house and overlooks questions of lifestyle or changing expectations of our homes. This talk offers one poignant example of how the dominance of techno-economic research fails to attend to why demand for energy occurs in the first place.
Radical Creativity - Professor Ruth Dalton
A talk from Lancaster University architecture lecturer Professor Ruth Dalton.