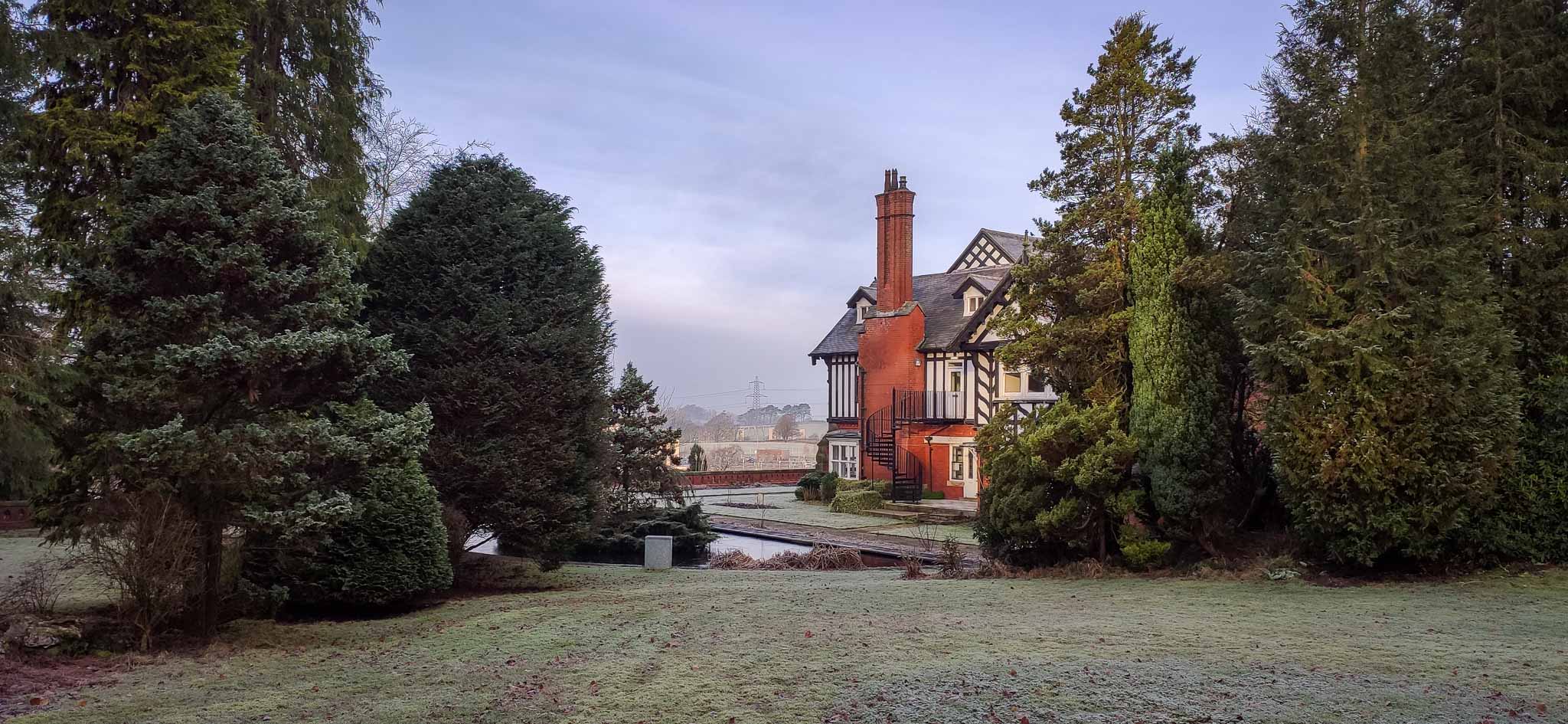 TEA Talks
Technology, Environment and Architecture
Welcome to TEA Talks. A series of informal talks from our School of Architecture on the theme of Technology, the Environment, and the role of Architecture, now and in the future. TEA: Climate Emergency
Our next event is on Friday 4th March, 2022 at the Lancaster University campus.
In the second of our series of TEA talks, our speakers will explore a range of topics from Sustainability, Carbon footprint, Life Cycle Materials, Net Zero, Passive design to Responsive Architecture and consider Human and more than Human perspectives.
The event is open to all and free of charge, including lunch and refreshments. Whether you are an architecture professional, a teacher or guidance officer, a prospective student, or simply have an interest in the topics, all are welcome and we hope you will find this a thought-provoking and informative event.
The day includes the options to take a tour of the Lancaster University campus, network over lunch, and talk to academic staff about our undergraduate and postgraduate programmes.
Programme 4 March 2022
This event takes place at the Nuffield Theatre, Lancaster University.
| Time | Event | Format |
| --- | --- | --- |
| 10.00 | Check-in | Lobby |
| 10.30 | Welcome (morning) | |
| 10.35 | Arts & Crafts and Sustainable Thinking | Des Fagan | |
| 10.50 | How can we be truly sustainable? | Dr Marianna Cavada | |
| 11.05 | Prototyping physically adaptive architecture | Dr Adam Blaney | |
| 11.20 | More than Human places | Dr Serene Pollastri | |
| 11.30 | Tea, discussion + Q&A | Q&A |
| 12.00 | Lunch break (networking, campus tour, talk to staff about undergraduate and postgraduate programmes) | Campus tour |
| 13.30 | Welcome (afternoon) | |
| 13.35 | PassivHaus, are we ready? | Aissa Sabbagh | |
| 13.50 | Net-zero homes: are they healthy? | Dr Alejandro M. Rangel | |
| 14.05 | Practicing Sustainability| Simon McAllister | |
| 14.20 | Towards Socially Sustainable Ways of Living | Dr Mirian Calvo | |
| 14.30 | Tea, discussion + Q&A | Q&A |
| 15.00 | Final Remarks | |
| 15.30 | Ends | |
We will comply with whatever guidance is in place for Covid-19 at the time of the event to ensure the safety of our visitors, speakers, staff and students.
Talks from our previous event in October 2021
The climate emergency - Professor Simon Guy
When setting up the new school of architecture at Lancaster University a foundational commitment has been to address the 'climate emergency'. But in an era when every architect would claim to be 'green', what does embracing sustainability actually involve architecturally?
999 what's your emergency? - Mark Slocombe
Architects hold the skills, tools and belief to drive change for good. How can we work with clients, design teams and authorities to help implement positive solutions to make a meaningful difference at a time of increased urban growth and a just in time delivery culture?
People - Dr Ana Rute Costa
A talk from Lancaster University architecture lecturer Dr Ana Rute Costa.
Ethics - Professor Deyan Sudjic
From Zaha Hadid's cultural centre in Baku for Aliyev family, to Hannes Meyer's work for Stalin in Moscow, architects have always found themselves working with problematic clients. How should we see their behaviour? Is there a difference between designing an interrogation cell for Saddam Hussein's secret police, and an airport?
Place - Zoe Hooton
A talk from HEA Architects' Zoe Hooton.
Research - Dr Katherine Ellsworth-Krebs
Often domestic energy research focuses on making changes to the physical house and overlooks questions of lifestyle or changing expectations of our homes. This talk offers one poignant example of how the dominance of techno-economic research fails to attend to why demand for energy occurs in the first place.
Radical Creativity - Professor Ruth Dalton
A talk from Lancaster University architecture lecturer Professor Ruth Dalton.