Architecture at Lancaster
Develop an unbeatable mix of practical skills, creative vision
and real-world experience. Your career in Architecture starts here. Professor Judith Mottram
"We're building our architecture course from scratch: new people, new thinking, new ideas. As such, we are drawing from the best of the past and looking forward to shaping future environments."
Director of the Lancaster Institute for the Contemporary Arts
Strength in research, excellence in teaching
Our academics are tackling some of the most pressing challenges in the built environment, from reducing urban pollution and making our homes smarter to developing ground-breaking building materials and designing healthier homes.
A new £13million research project will include initiatives focused on architecture.
As a top ten ranked institution, that is rated gold by the 2017 Teaching Excellence Framework, Lancaster has a proven track record for high-quality teaching, excellent teaching facilities, and the good careers our graduates attain. Your ideas count
Live projects and briefs will be integral to the course. We work with leading national and international architectural and urban design practices.
An inspiring environment
Lancaster has invested over £500m in its modern campus since 2003, with a further £400m planned in the next five years. The University has many award-winning buildings and a commitment to sustainability. From our student eco-residences to our new Health Innovation Campus, you will find inspiring architecture all around you.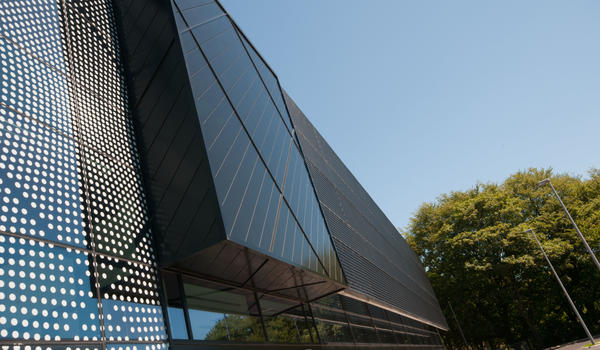 Discover our award-winning architecture Eden North
We are passionate about Architecture and exciting new developments in the North West of England.
Read more
A place to call home
The Lancaster Institute for the Contemporary Arts (LICA) is the home of our new architecture programmes. The Institute encompasses art, design, film, theatre and architecture. LICA is housed in an award-winning building with impressive facilities and equipment. It won the BREEAM Higher Education Award and the Green Apple Environment award in 2012. A research powerhouse
Architecture programmes at Lancaster will be informed by a fleet of high-powered, impactful research centres that are seeking solutions to the big issues faced the world, now and for the future.
Nick Dunn, Professor of Urban Design, shares his thoughts on why we need to reboot our cities. "The world can be saved through design"
Kanye West ventures into the world of architecture with his first project rumoured to be a prefabricated concrete "low income" housing scheme, arguably designed in a Brutalist style. Nick Dunn comments on the housing project and the presence of celebrities in the field.
Read more
We open for applications from September 2019 to begin studying October 2020.
Register your interest
Let us know you're interested in studying Architecture at Lancaster so that we can keep you updated