Our department has long been recognized as an internationally excellent centre for the study of English Language and Linguistics. For the last forty years, we have been known for cutting-edge empirically-based theoretical and applied linguistics research in a wide range of areas. Our mission is to shape and inform pressing cultural, social and educational issues through engagement with key stakeholders in the UK and at a global level.
In our research, we aim to:
continue to develop areas where our research has been especially distinctive
embed linguistic research in an interdisciplinary social science and humanities context
promote work across sub-disciplines within linguistics, especially collaborations between theoretical, social and applied researchers
to engage with users of our research in academia, education, business enterprises and social action
Research Excellence Framework 2021 (REF2021)
In the Research Excellence Framework 2021 (REF2021) Linguistics was submitted to Modern Languages and Linguistics. The department achieved the highest possible score for impact and was rated 'outstanding' for 100% of our research impact. Linguistics is also rated 'world-leading' for 100% of its research environment and ranked 2nd in the UK for overall research quality.
100% of research impact rated 'outstanding'
100% of research environment rated 'world-leading'
Ranked 2nd in the UK for overall research quality
The REF shows that Linguistics continues to be a large and diverse department in which nearly all staff both teach and do internationally-recognised research.
Research centres & groups
With research groups in corpus studies, discourse analysis, literacy studies, second language learning and teaching, and language testing, the opportunities for learning extend far beyond the classroom. We encourage all postgraduate students to become active members of our engaging and dynamic Department.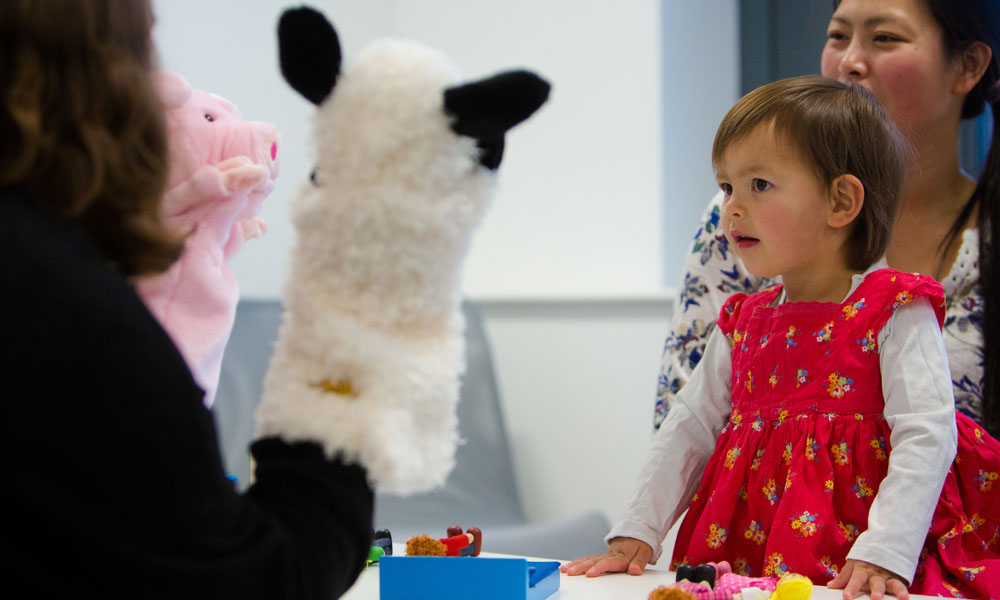 Research facilities
The Department has some outstanding resources. We have fully equipped laboratories for eye-tracking, phonetics, EEG (Electroencephalography) and child language analysis. These facilities are used by undergraduate students, postgraduate students and staff for a variety of research projects.
Research Facilities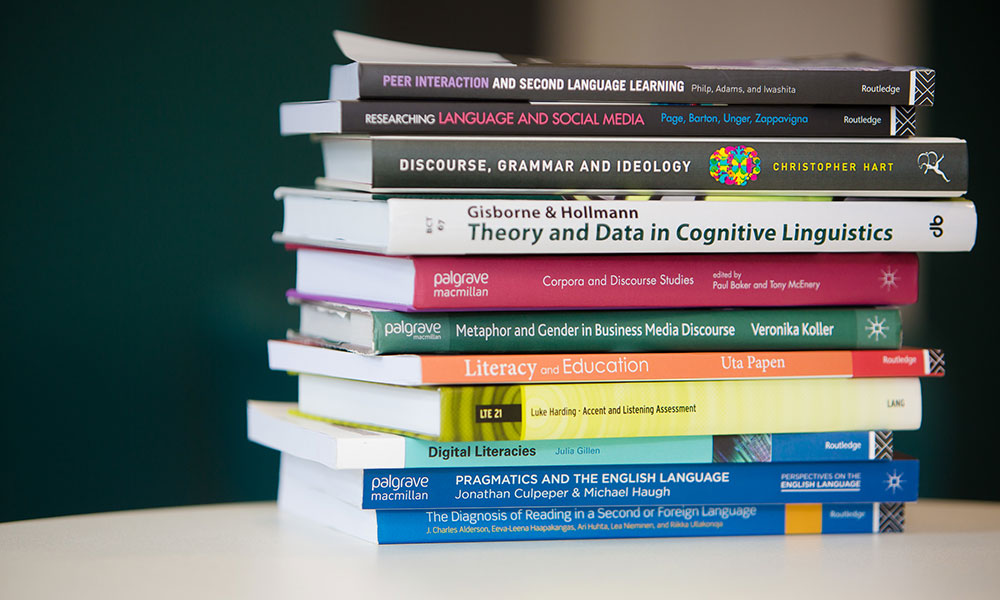 Staff research interests
Our staff have a wide range of research interests across linguistics and the English language.
Research Interests