At Lancaster, we don't just want you to pass your degree. We emphasise careers from the very beginning of your degree, a factor that contributes to the success of our graduates in the workplace.
Work experience
We offer a variety of internships and other opportunities throughout your degree that enable you to gain work experience, make professional contacts and help you decide your future career path.
Placement year degrees
With all of our degrees (excluding the study abroad variant) you can apply for a placement year, where you apply to spend Year 3 working in a professional, paid role in a sector of your choice. Placement applications are competitive, so to give you the best chance of success, you'll be supported throughout the process by our team; including personalised coaching and support throughout your second year.
Careers
Language study is not just about facts, but learning a range of skills in data management and analysis, the evaluation of evidence, and the synthesis and presentation of results. These are exactly the kinds of skills that today's employers are looking for.
Here are some typical areas that may be of interest to you:
Speech and Language Therapy
Teaching (primary, secondary, and English as a Foreign Language abroad)
Journalism, Media and Publishing
Speech Technology
Public Relations
Publishing
Management
The University Careers Service offers lifelong career support and has connections with some of the world's top graduate recruiters, high growth businesses and employers across every sector. Careers fairs, workshops, and networking opportunities are organised throughout the year.
You can also undertake the Lancaster Award, which rewards you for taking part in activities outside of your degree scheme. Furthermore, our on-campus recruitment agency advertises part-time work within the University, ensuring fair access to the paid work that is available.
Meet Daniella
By being part of the BA Hons English Language and Linguistics degree cohort, I gained an invaluable set of transferable skills, analytical skills, and a breadth of knowledge on the phenomenon of language use from a wide spectrum of course modules.
The English Phonetics, Child Language Acquisition, and Psycholinguistics modules first introduced me to the existence of language and communication disorders and in turn, piqued my interest in the profession of Speech and Language Therapy (SLT). My theoretical background, combined with my work-shadowing experience as part of the Career Mentoring Programme prepared me to undertake a Master's degree in SLT.
As a newly qualified Speech and Language Therapist, I find that my aforementioned Linguistics knowledge is advantageous to the steps required in clinical practice, from receiving a referral to end-of-episode care. In my experience with a paediatric caseload, the linkage between Linguistics and Speech and Language Therapy is particularly evident when conducting assessments and delivering therapeutic interventions. For example, children's speech is often formally assessed using broad or narrow phonetic transcription and, in terms of interventions, there are several that are underpinned by linguistic theories. One example is the popular early language intervention known as the 'Hanen Programme: More than Words' which is based on a social-pragmatic theory of language acquisition.
Daniella Costa
BA (Hons) English Language and Linguistics, 2018
Bilingual Speech and Language Therapist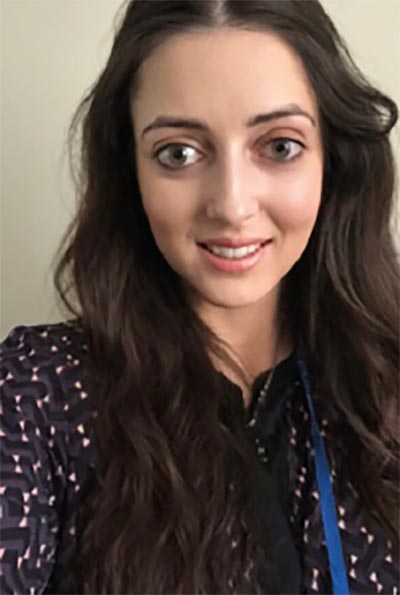 for Linguistics graduate prospects
Times Good University Guide 2023
In the UK for Linguistics
Times Good University Guide 2023