 All Current Job Vacancies
Consistently ranked well inside the UK top 10 in all UK league tables and one of the top Universities in the world, Lancaster University has an international reputation for excellence in research and teaching, attracting bright minds from all over the world. Our research culture bridges the gap between academia and business, and results in pioneering contributions to a variety of fields in the UK and beyond.
The University has been named University of the Year 2018 by the Times and the Sunday Times, and has been awarded Gold in the UK government's Teaching Excellence Framework (TEF), the highest possible ranking.
Current Job Vacancies
Working at Lancaster University
Lancaster is proud of its 2016 staff survey results, with an overall response rate of 73%. 92% said that the University was a good place to work in comparison to the sector average of 88%. We think this cements our position as an employer of choice, regionally, national and internationally.
The Lancaster University campus is set in 560 acres of parkland with views of the lake district and coast. Since 2003 we have invested in excess of £500m in new college residential and social facilities, new and refurbished teaching spaces, a new sports centre and new research facilities.
The University has been named University of the Year 2018 by the Times and the Sunday Times, and has been awarded Gold in the UK government's Teaching Excellence Framework (TEF), the highest possible ranking.
Our performance in the most recent Research Excellence Framework (2014) has placed us amongst the top universities in the UK, and this reflects our increasing portfolio of regional, national and international research partnerships, and our outstanding record for teaching quality. Our renowned collegiate system also encourages interactions between staff and students and provides the opportunity to build up interdisciplinary work. Our REF result combined with our TEF gold indicates that there is truly something special about Lancaster.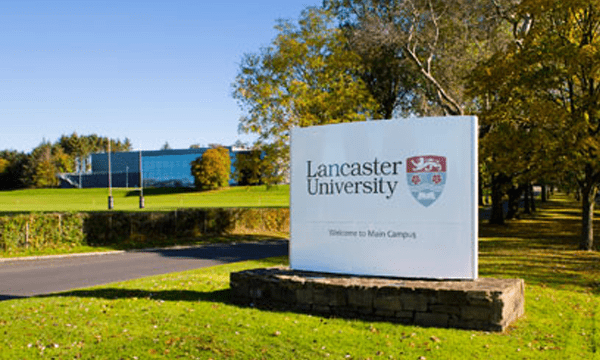 Benefits
We offer a comprehensive set of benefits encompassing competitive salaries, defined benefit pension schemes, work-life balance, training & promotion opportunities and staff recognition schemes.
Remuneration
We offer a grading structure based on a nationally agreed single salary spine. Salary values within the spine are index linked. We also operate contribution pay schemes to recognise exceptional performance.
We operate two pension schemes depending on grade - Universities Superannuation Scheme and Local Government Scheme. We also offer continuing NHSPS membership for Clinical Academics.
LU Flexible Benefits Scheme
Our sector leading flexible benefits scheme provides colleagues with the opportunity to choose from a wide range of benefits and to pay for them through monthly salary deductions. The current benefits include:
| | |
| --- | --- |
| Childcare Salary Sacrifice | Childcare Vouchers |
| Cycle to Work Scheme | Season Tickets |
| Payroll Giving | Shopping Discounts |
| Dental Insurance | Low Emission Cars |
| Healthcare Cash Plan | Sports Centre Membership |
| Vocational Training Courses | Professional Bodies' Membership Fees |
| Car Parking | Local Bus Passes |
| Discounted Staff Dining Card | Staff Discount Card (local retailers) |
Work-Life Balance
For colleagues with family/caring responsibilities, we offer a package of family friendly policies which provide for flexible working, additional paid maternity and paternity leave, and leave for family emergencies.
We also offer generous holiday entitlement in excess of the statutory entitlement including additional university closure days at Christmas and Easter.
Continuing Professional Development
We anticipate that all colleagues will engage in continuing professional and occupational development to enable them to meet their own and the University's objectives.
Performance and Development Review (PDR)
All colleagues are expected to participate in processes to help them develop and meet their professional objectives – these include objective setting, performance and development review, coaching and feedback and career development discussions.
Employee Assistance Programme (EAP)
The programme offers access to a free, confidential helpline which provides unlimited access to information to help colleagues deal with a range of problems, no matter how big or small, which may affect their personal lives or performance at work.
Staff Recognition Schemes
Our staff awards scheme provides an opportunity to recognise excellence in a variety of categories. The awards are presented in a special ceremony at the end of each academic year.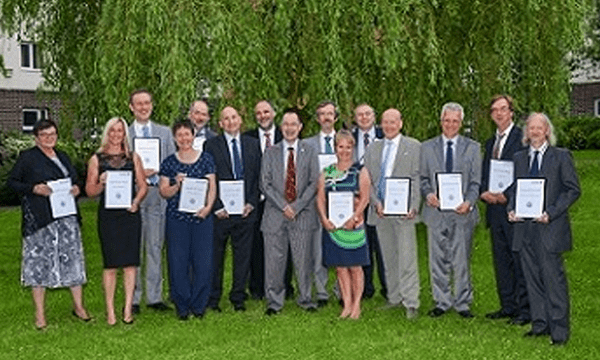 Our Campus
Our Bailrigg campus is self-contained, offering colleagues a range of services close to their workplace. Our priority is to develop further an open, green and sustainable campus with contemporary design that meets the highest environmental standards.
As part of our travel planwe have:
one of the most frequent University bus services in the country
one of the highest employer cycling rates in Lancashire
traffic-free cycle access from the outskirts of Lancaster
our own car sharing scheme
Banks, Shops and other Services include two banks, post office, bookshop, supermarkets, bakers, newsagent, hairdresser, garage (fuel, car sales and service) & charity shop.
Catering includes a wide range of places to buy food or drink to either eat-in or take-away, including those which promote Fair Trade and organic products. Each of our nine colleges has its own individual character and are busy centres of social, recreational and educational activity, including alcoholic and non-alcoholic social areas.
Chaplaincy Centre includes a Multi-faith Chaplaincy Centre (with facilities for the Baha'i, Buddhist, Christian, Hindu, Islam and Jewish faiths) and a Muslim Prayer Room.
Pre School Centre operating from 8 play rooms and a sensory room plus enclosed outdoor play areas and open Monday to Friday, 8.15am - 5.30pm, 48 weeks of the year. A maximum of 158 children under 8 years may attend at any one time. There are currently 196 children on roll aged from 3 months to under 5 years.
Health Servicesincludes an NHS doctor's surgery, a pharmacy and a private dentist on campus. We also provide occupational health and counselling services to support colleagues through times of difficulty.
Cultural Activities including Lancaster Concerts, Nuffield Theatre and Peter Scott Gallery.
Sports Centre including swimming pool, gym, squash courts, indoor climbing wall, sauna, sun beds, tennis courts, football, rugby, netball, basketball, 5-a-side pitches. Reduced fees are available to staff and students. Our sports complex is also open to the public.