Security Lancaster
We deliver research and education that innovates and creatively challenges the way that individuals, organisations and societies secure and protect themselves.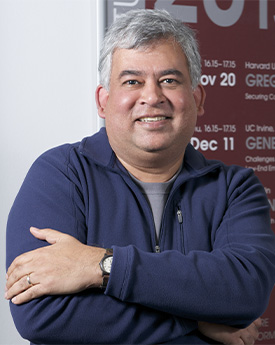 Suri holds the Distinguished Professorship and Chair in Cybersecurity at Lancaster University where he co-directs the university-wide Security Institute. Suri previously held the Chair Professorship on "Dependable Systems & Software" at TU Darmstadt, Germany. Following his PhD at UMass-Amherst, he has held positions at AlliedSignal/Honeywell Research, Boston Univ, Saab Endowed Chair Professorship, multiple sabbaticals at Microsoft Research, and visiting positions at the Univ of Texas at Austin, Academia Sincia, PolyU Hong Kong and Technion.
His research interests span the design, analysis and assessment of trustworthy (dependable & secure) Cloud systems and software. He is an advocate of the data-centric system approach to Cybersecurity, and on the quantification of security. I'm interested in how people cooperate. Using experimental, archival and field research, I've studied both the fundamental behavioral and cognitive procsses that make human interaction possible and, more practically, the kinds of tactics and policies that promote peaceful resolutions.
I place a high value on ecological validity. Consequently I've examined the interpersonal dynamics of crisis negotiations, police interrogations, pub fights, vetting interviews, and serious sexual assaults. I've also used 'process' methodologies to study contextual determinants of cooperation, such as the factors that precede violence in the lives of male and female terrorists. Common patterns emerge over these contexts, and these provide the basis of operational support and training to law enforcement agencies worldwide.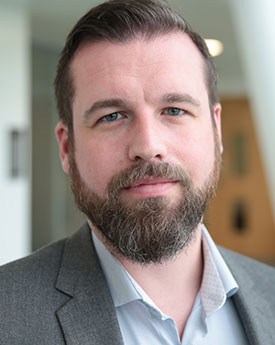 My current cyber security research interests in several key areas; Cyber Risk Management in Complex Socio-Technical Systems and Cyber Physical Systems, with the latter primarily serving as a key problem domain for the former. The primary driver is to explore cyber security risk management concepts that move away from asset centric approaches to include threat agent and effect based frameworks. In addition, the applied domain of this work has moved to focus more on the financial services sector, with the addition of developing an understanding of the nature of cyber risks that lead to systemic issues.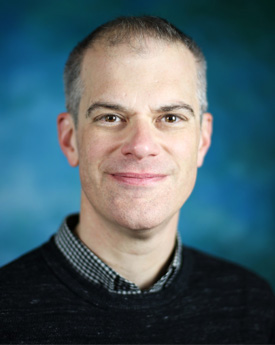 My research area is focused on the use of Software Defined Networking (SDN) and Network Functions Virtualisation (NFV) for a range of new networking services, with a particular emphasis on the benefits to security, monitoring and media distribution.
The application of SDN for security builds upon my previous work in developing lightweight intrusion detection mechanisms and security monitoring for Wireless Mesh Networks. In particular, recent research considers new approaches to security detection and remediation that have been made possible through the introduction of Software Defined Networking. My current work investigates how the combination of multi-stage monitoring techniques alongside SDN allows for the dynamic provisioning of resources in response to evolving monitoring conditions. Notably, our work in this area has led to the TENNISON framework which has recently been published and released as open-source software for the benefit of the security community.
I am the principal investigator of NG-CDI, an EPSRC/BT funded Prosperity Partnership. I am also the principal investigator at Lancaster of 5GRIT & INITIATE, and co-investigator of the EPSRC TOUCAN Programme Grant. Previously I was the principal investigator at Lancaster of the MPAT, FI-CONTENT2, STEER, GN3plus, Fed4FIRE, OFELIA and P2P-Next EU projects.