Strategic Planning and Governance
a Professional Services division at Lancaster University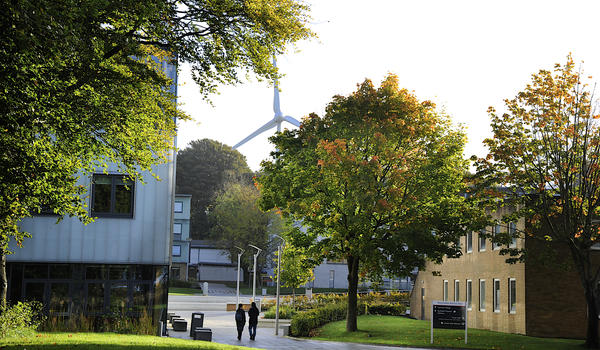 Strategic Planning
The Planning and Analytics team supports planning and decision-making through management information.
For more information, please visit the Planning and Analytics page.
Governance
Governance Services delivers committee operations and governance advice which supports effective decision-making. The team is responsible for the care and servicing of the main governing bodies of the University: the Council and the Senate.
For more information, please visit the Governance page.
Strategic Projects
The Strategic Projects team is responsible for providing project and programme management to initiatives identified by the University Executive Board (UEB) as 'strategic projects'.
The team provide a consistent framework for the initiation, planning, execution and control of strategic projects. They also offer leadership, advice and guidance on project and change management, ensuring connectivity between the team and a range of other project professionals in the institution. Emergency Planning and Risk Management
Supporting business continuity and compliance through the effective management of risk, business continuity and emergency planning.
Student Complaints
The division takes responsibility for overseeing the Students Complaints Procedure and providing advice about the process.
For more information, please visit the Student Complaints page.
Legal and Compliance
The Governance Services team should be consulted when advice from external solicitors is required.
As a division we ensure compliance with the Prevent duty, Competition and Markets Authority, Modern Slavery Act, Bribery Act and Data Protection Legislation (see Information Governance).
External Speakers are assessed and approved by the University's Registrar of Meetings, Simon Jennings.
Statement of Corporate Governance can be reviewed in the Financial Statements.
Internal Audit
Internal Audit provides a mechanism to give internal assurance to the University.
The overall goal of Internal Audit is to improve the University's operations across its various systems, policies and procedures and ensure that these provide value for money. As part of the regulatory requirements of its registration with the Office for Students, the University is required to have in place a comprehensive system of risk management, control and corporate governance.
The University's day-to-day relationship with the internal audit partners (PriceWaterhouseCooper) is managed by the Director of Strategic Planning and Deputy Secretary, Simon Jennings.
For more information, including a explanatory guide aimed at staff who are hosting or contributing to an audit, please see the Internal Audit Explained page.
Meet the team and contact us
Meet the teams within Strategic Planning and Governance and contact us with the contact details provided.
Meet the team