Undergraduate Degrees in Global Religions
Religion has always been an international phenomenon. However, with the rise of the digital age, it is becoming increasingly global and having a growing impact on politics, international relations and philosophical thought. Identifying the boundaries between religion, politics and philosophy is now virtually impossible. However, studying them together allows us to examine these interconnections and more effectively understand the role of religion in the real world.
In order to explore this, the uniquely interdisciplinary Department of Politics, Philosophy and Religion (the only one of its kind in the UK) has launched a new suite of Global Religions BA programmes which allow you to interweave the study of Religion with either Politics, International Relations or Philosophy (and also have a placement or study abroad year option) in a fully integrated way.
These BA programmes are designed to give you the flexibility to explore your particular interests in the field of Global Religions and provide the core intellectual, study and research skills to succeed beyond the bounds of the university.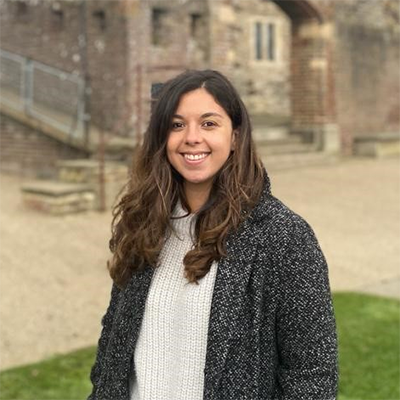 Our Alumni
Our alumni share their experiences, tips and advice, including how their degrees led them to their current jobs. They have taken up a wide range of careers, ranging from Media Relations Officer in Her Majesty's Revenue to Customs and Government Affairs Manager at Vodafone.
Our Alumni