Our Alumni
Our alumni share their experiences, tips and advice, including how their degrees led them to their current jobs. They have taken up a wide range of careers, ranging from Media Relations Officer in Her Majesty's Revenue to Customs and Government Affairs Manager at Vodafone.
Vanessa Higham
Degree: Politics (Study Abroad) : BA Hons : L201
Current job role: Government affairs Manager at Vodafone
Why did you choose your degree?
I always had an interest in politics from an early age following family involvement with local politics. I studied politics at A-level which further sparked my interest in the subject and brought me to study it as a degree.
Lancaster was one of a very few universities that offered the ability to go abroad with your degree and even more the ability to still do your degree in three years with a full year abroad. This really attracted me to the degree, especially as it allowed me to combine my studies with travelling to Canada and having an international university experience as well.
Why did you choose Lancaster?
Whilst I knew I wanted to study politics what attracted me to Lancaster was the flexibility given to you in first year to study three subjects and subsequently should you wish to change your major could easily do so.
Also, as a university the campus and college set-up was a key element of my decision. As soon as I set foot on the campus, I knew that Lancaster was the university I wanted to go to.
Any tips for prospective students?
Throw yourself into the opportunities that are given to you at university – you will develop skills that you can utilise in your career or own lives after and make the most of the experience.
How did studying at Lancaster University lead into your job today?
The main skill I took away was independence – Lancaster University encouraged me to explore my passion for travelling immediately after graduating. This took me to Australia to undertake a legal internship for three months. Without the guidance from the careers team at the university I wouldn't have done this and in turn had interesting experiences to draw on for my career.
Upon return, I secured a role running the election campaign for a local parliamentary candidate in the 2015 election. Following the candidate's success in winning the seat, I was offered a job in her Westminster office and was promoted over two years to run the office. In 2018, I joined Vodafone, initially supporting the team on political engagement and policy before becoming more specialised in set policy areas.
Studying politics definitely gave me the background into understanding the political world and the theory behind it all. Also, the opportunities available to me at Lancaster proved vital when it came to job interviews – for example if it wasn't for the involvement I had with a LUSU candidate seeking election I wouldn't have been able to demonstrate key competences for the election campaign role.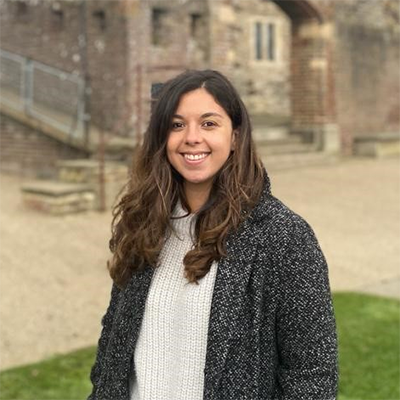 Emily Siddall
Degree: Politics and International Relations: BA Hons: L250; MA International Law and International Relations
Current job role: Media Relations Officer, Her Majesty's Revenue and Customs
Why did you choose your degree?
A year into studying for my GCSEs at school, I realised that I really missed learning about history, as I did not choose this as one of my options. When the time came to pick my A-Levels, I was told that I wasn't able to study history without having the GCSE, so I picked Government and Politics instead and hoped this would be something I enjoyed.
I absolutely fell in love with the subject, and I soon found myself looking forward to this class, and even working politics into my other subjects too, by writing my English Language essays on political speeches and focussing my theatre studies performances on significant political events.
Whilst my family were eager for me to undertake a science degree, my school mentor advised me that I should pick the subject I enjoy studying the most. So, after some consideration, I chose to study political science instead and embarked on finding the right university and course for me.
Why did you choose Lancaster?
As I started looking for the University I wanted to go to, my primary consideration was the type of courses that they offered and their ranking. I chose Lancaster University, as I was very interested in their Politics and International Relations course, the University is one of the highest ranking in the North West, and is also home to one of the highest ranking politics courses in the UK.
When I visited Lancaster on one of the university's open days, I learned more about their Part I scheme, which enabled me to pick up to three subjects to study in my first year, and even decide to change to one of these subjects during my second and third years if I enjoyed them more. This was really important for me, having had a previous track record of swapping my A-level choices considerably during my first few weeks… much to my teachers' despair.
Of course, the subject you choose isn't the only consideration when choosing a university, you're also choosing your home for the next three years, possibly longer. Unlike some of the other universities I had visited, when I visited Lancaster I instantly felt comfortable at both the campus and in the city, and knew that Lancaster was the place for me.
How did your degree lead into your career today?
During my time at Lancaster, I tailored my studies to politics and the media and realised that I wanted to look for a job role that could incorporate both of these interests. I started searching for jobs whilst also writing my master's dissertation.
I soon ended up landing a role working for a Member of Parliament as their Communications Officer, handling their social media, press releases, TV appearances, and more. After just under two years into this job, I moved to another MP's office, moving into the role of Office Manager, taking a more involved role in speech writing and researching policy, whilst also continuing to maintain my involvement in the MP's media strategy. During my time working for MP's, I visited Number 10, helped secure funding for local projects, and even attended the Queen's speech, which I consider to be both professional and personal achievements.
After nearly four years of working in Parliament, I decided it was time for a change, and have since moved to a new role. I'm working as a National Media Relations Officer for HMRC, handling media queries, writing briefings and press notices for the national media, and advising on press strategy on existing and upcoming policies.
Any final thoughts?
I will always look back at my time at Lancaster with great fondness. My time there helped me build my confidence, gain key skills that have helped me kickstart my career, and meet people that have become friends for life.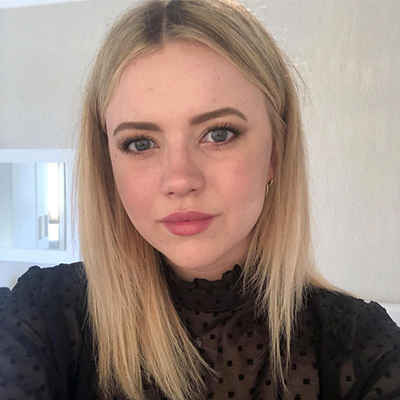 Nick Boulton
Degree: Philosophy and Politics : BA Hons : VL52
Current job role: Head of Marketing and Public Relations at Migom Global Ltd
Why did you choose your degree?
I fell in love with philosophy at age 16. I was heavily religious at the time, and my teacher at school did not ever make me feel stupid for it. He taught philosophy as a tool/skill. And it turned out I was quite good at it too. The idea that you can find a logical way to think about very complex ideas very much inspired me, and ended up shaping my entire view of the world, and how people should interact with each other.
Why did you choose Lancaster?
I chose Lancaster because it's a beautiful part of the country – I'd lived in Singapore, a sprawling metropolis, for almost 10 years beforehand, and then Yokohama before that. So I thought moving to the countryside, while still being at a top 10 university would be ideal!
What additional activities did you take part in whilst at university?
I was part of the Lancaster University volleyball team for almost all of my time there, joining in the "War of the Roses" with York Uni. I was also part of a band called Mindless Worker, playing at the various pubs around campus and Lancaster. During that I appeared on Bailrigg FM a few times. I also tried my hand at the Lancaster Uni Floorball team - didn't get too involved in that, even though I was a floorball superstar in high school. In terms of additional activities, going to Sultans and getting chicken and chips was a personal favourite.
Any interesting tips for prospective students?
Use this time wisely to figure out what it is you want to spend the rest of your life doing. It really doesn't matter what it is you're studying at the end of the day. Figure out what you want to do afterwards, and absorb as much as you possibly can. I studied philosophy and politics, and I had to figure out what to do next. That should be your end goal.
What's the main thing you got out of your degree?
My degree changed my entire world-view. It changed me as a person. It affected me in an incredibly personal and deep way.
Caroline Arnold
Degree: Politics and International Relations : BA Hons : L250
Current job role: Project Manager at Liverpool City Region Combined Authority
Why did you choose your degree?
I was encouraged to study something I enjoyed – you really need to love what you're studying when you're doing it for 3 years. I loved politics at A level, was involved in local politics at the time and believed that politics really is everything, it underpins our lives so could never be wasted time.
Why did you choose Lancaster?
I visited a number of universities but with Lancaster I felt instantly welcome – that going to Lancaster meant you were part of something. The politics department seemed forward thinking and supportive, and there was a great diversity of module choice on the course.
I liked the balance of a campus uni but still with lots going on in the city. The collegiate model was the biggest selling point – even now when I run into people who went to Lancaster or have children going to Lancaster, the first question is still "Which college were you in?" It's a real sense of identity and comrardery.
What other activities did you take part in while studying?
I was involved in Furness College early on in my time at Lancaster, which led me to continue in a variety of elected positions in the Students Union, even running for full time officer in my final year. I was big on activities, playing in the college netball team and a member of the Labour Club.
Any tips for prospective students?
Throw yourself into as much as possible and don't be afraid to try new clubs or societies later on in your degree – you don't have to stick with everything you enjoyed in first year. Between your college, your course, and your activities – there's so many opportunities to build different friendship groups.
The additional skills you gain are what will get you your first job – invest time in them!
In career terms, what did you gain from your degree?
Although my role as a Project Manager could seem unrelated to a politics degree, I do this in local government which involves working with elected politicians and delivering projects that fulfil manifesto pledges and benefit the public. The ability to critically analyse, challenge ideas, speak up and disagree respectfully and intelligently have been key to my success. A degree in politics provided me with the ability to put forward an argument and evidence it well – professionally this skill set is used every day. Obtaining a first class degree from such a good university really helped early on in my career to stand out. It also supported me to gain a place on a MBA.
What other skills did you gain while at Lancaster University?
I won a number of elections which really supported me to gain in confidence, be comfortable with public speaking and identify what is important to people. The ability to be comfortable going up to strangers and pitch yourself should not be underestimated, the further I've progressed in my career the more useful it has been – networking is important.