Rt Hon Alistair Burt (Pro-Chancellor)
Rt Hon Alistair Burt was appointed Pro-Chancellor of the University in October 2020. A law graduate, he qualified as a solicitor, before entering Parliament as MP for Bury North (1983-97). He served as MP for NE Bedfordshire (2001-19) and retired from the Commons in December 2019.
(Lay Member: current appointment to 30 September 2025)
He served in six ministerial posts from 1992-2019, including Minister for People with Disabilities, Minister of State for Health and Social Care, and Minister of State for the Middle East and North Africa. He is now the UK Commissioner on the International Commission for Missing Persons (ICMP), a Distinguished Fellow of the Royal United Services Institute (RUSI), a Council member of the European Council for Foreign Relations (ECFR), and on the Advisory Council of Chatham House. He chairs the Dept of Health and Social Care Global Workforce Advisory Committee. He remains associated with a number of charities and local organisations in Bedfordshire and social enterprises engaged in the Middle East.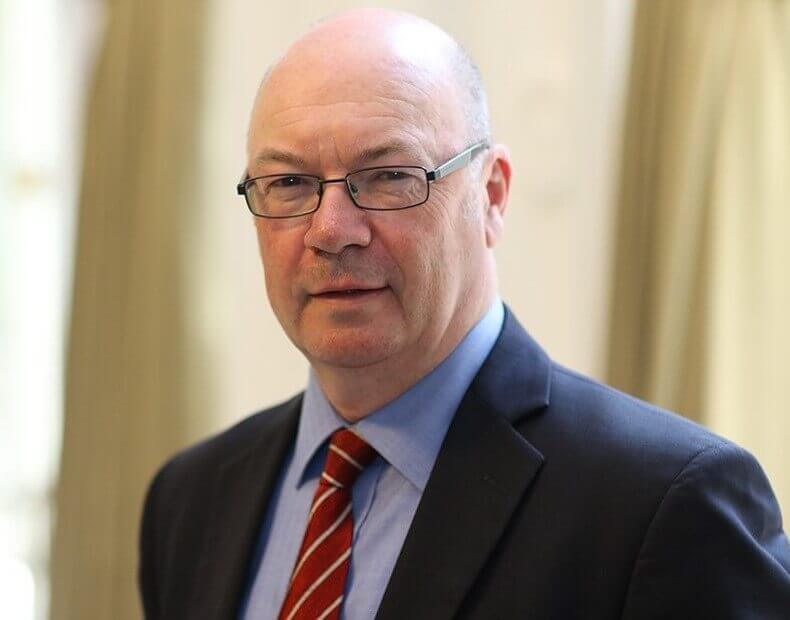 Professor Ella Ritchie (Deputy Pro-Chancellor)
Ella Ritchie OBE is an academic and former Pro-Vice-Chancellor and Deputy Vice-Chancellor at Newcastle University. She is a Lancaster alumna who studied Politics with French from 1967-70 before obtaining a PhD at the LSE.
(Lay Member: current appointment to 31 July 2025)
In addition to her senior management roles at Newcastle she has worked extensively across the sector advising universities on governance, values, widening access and internationalisation. She is a member of the European Higher Education Area Global Policy group and an ambassador for the Magna Charta Observatory.
Outside of academia Ella is on the Board of the National Centre for Children's Books and Urban Green a charity running all parks and allotments in Newcastle. She is also an expert on mid-20th century British, Scandinavian and North American costume jewellery.
Ella has been a Council Member of Lancaster University since 2014 and in 2019 became Deputy Pro-Chancellor. She is currently Chair of the Strategic Health and Safety Committee and Estates Committee and is a member of the Nominations Committee.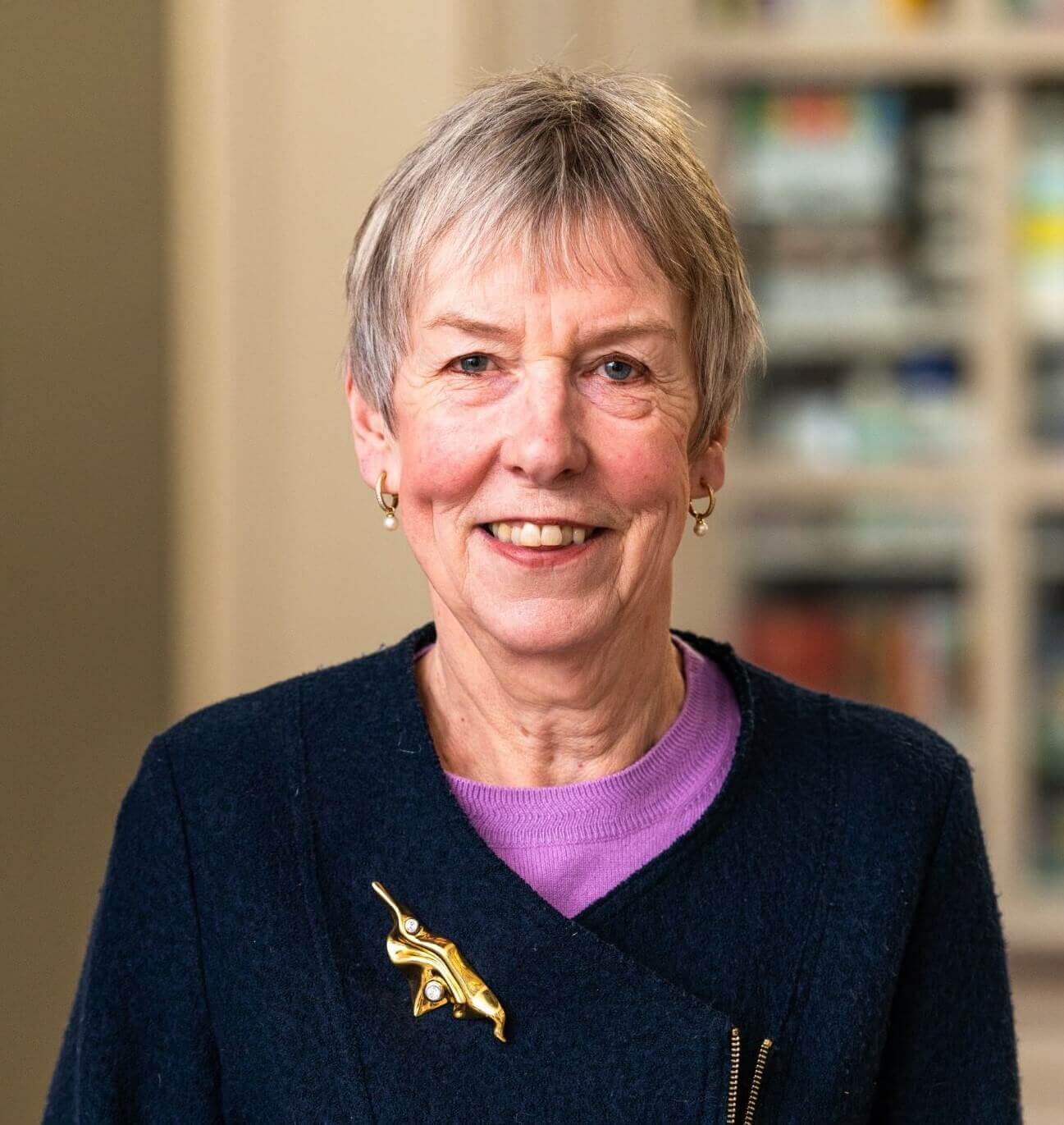 Professor Andy Schofield (Vice-Chancellor)
Professor Andy Schofield is Vice-Chancellor, Chief Academic and Administrative Officer of Lancaster University. He is a theoretical physicist researching into the quantum properties of interacting electrons and their manifestations in novel materials.
(Ex Officio Internal Member)
Andy studied at the University of Cambridge for his undergraduate degree and PhD and subsequently worked at Rutgers University (USA), the University of Cambridge and then, for more than twenty years, at the University of Birmingham. He assumed his present position in May 2020. He is a Senior Fellow of the Higher Education Academy and a Fellow of the Institute of Physics.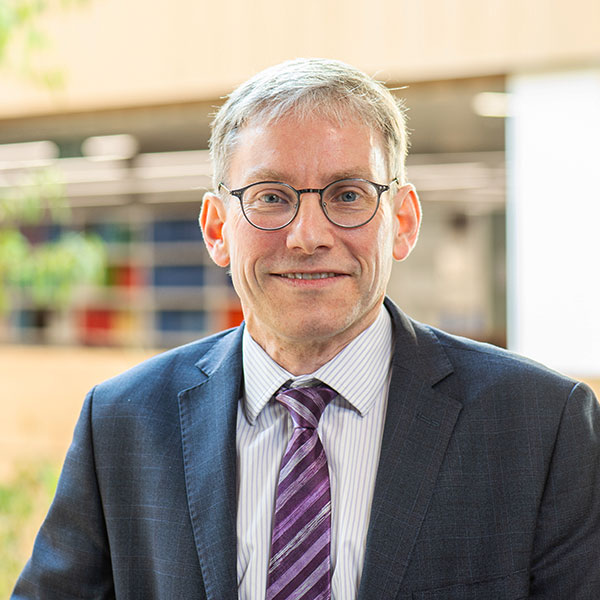 Professor Steve Bradley (Deputy Vice-Chancellor)
Steve Bradley is a Professor of Economics and Deputy Vice-Chancellor. He was previously Pro-Vice-Chancellor (International) and led the development of several TNE partnerships in Malaysia, China, Ghana and was involved in the early stages of the joint venture in Leipzig. Prior to his entry to academia, Steve spent ten years working in Local Government as a member of the Education Department of Lancashire County Council.
(Ex Officio Internal Member)
In his current role as Deputy Vice-Chancellor he has specific responsibility for EDI, fee setting and scholarships, student recruitment, widening participation, as well as being co-chair of the University's approach to the Race Equality Charter.
His research interests fall into two areas: Education Economics; and Labour Economics. He has published widely on issues related to the operation and impact of introducing a quasi-market in the secondary education sector, and the econometric analysis of educational policy. Published work in the field of Labour Economics includes the employer selection and recruitment, tests of theories of labour market matching, and the effect of employment protection on work effort.
Professor Bradley's current research interests focus on the determinants of youth unemployment and economic inactivity, and the analysis of impact of EU structural funding on youth unemployment in Britain, Italy and Spain.
Cerys Evans
Cerys Evans is the Lancaster University Students' Union President for 2023-24. She studied BSc in Mathematics (Placement Year) at Lancaster where she worked as a student ambassador and academic representative throughout her degree. Her placement year was spent working on cancer data as an Analytical Support Officer with NHS England.
(Student Appointed Member: current appointment to 30 June 2024)
Cerys is passionate about accessibility in education and uses her experience as a disabled student to highlight and challenge systemic barriers. She is committed to empowering every student to reach their full potential by campaigning for equitable opportunities at every level.
Professor David Adams
David Adams recently retired as Pro-Vice-Chancellor and Dean of Medicine at the University of Birmingham. He is a clinical academic with a research career focused on understanding immune-mediated liver diseases. He has a long-standing interest in mentoring, particularly of early career researchers.
(Lay Member: current appointment From 1 November 2023 to 31 October 2026)
David trained in hepatology and immunology in Birmingham and the National Cancer Institute, Bethesda, USA. He has served on governing boards of national and international associations and currently chairs research committees for Diabetes UK and the British Heart Foundation. He is a non-executive director of Birmingham Women's and Children's NHS Foundation Trust.
Having been elected to the fellowship in 2000 David was appointed Registrar of the Academy of Medical Sciences in 2023.
Tania Baumann
Tania Baumann is a senior executive with experience leading international, purpose-driven organisations.
Tania is the Chief Operating Officer at the World Energy Council, where she is responsible for its global operations covering people, finance, and governance, the Council's relations with worldwide and sectoral member communities, and leadership convening practice.
(Lay Member: current appointment From 1 November 2023 to 31 October 2026)
She previously held senior roles at Nominet, the UK's domain name registry, and the International Chamber of Commerce where she led the UK's operations, its relations with governments, members and institutions. The formative stages of Tania's career were in international trade and development in Australia where she grew up and gained her Bachelor's in International Business and a Master's in International Commercial Law.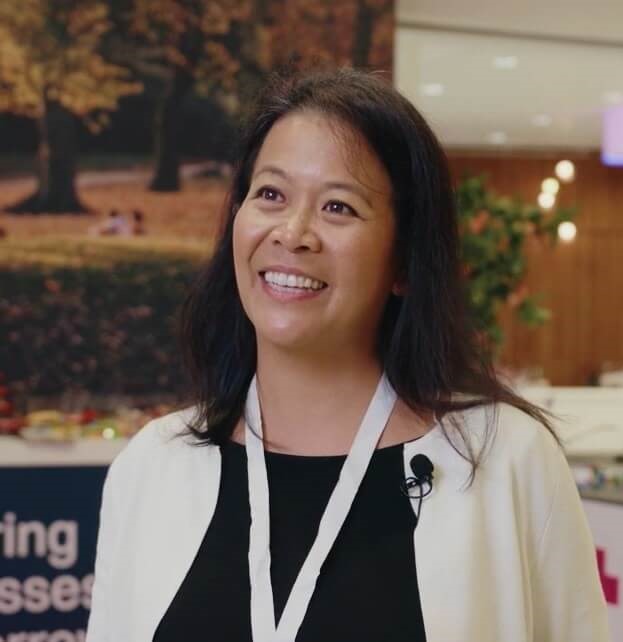 Rt. Hon. Hazel Blears
Hazel Blears is Chair of the Social Investment Business and a member of the Advisory Council of the Impact Investing Institute. She chaired Well Whitehaven, a regeneration project on the West Coast of Cumbria designed to help the community improve their health, education, and economic opportunities and outcomes.
(Lay Member: current appointment to 30 September 2024)
Hazel was the MP for Salford for almost 20 years and was Health Minister, Police and Counter Terrorism Minister and Secretary of State for communities.
She helped take the Social Value Act through Parliament and remains deeply involved in Social Value Policy and Practice. She is an adviser on Social value for the Nuclear Decommissioning Authority.
Hazel lives in Grange over Sands and is a trustee and champion for the campaign to Save Grange Lido. She is committed to supporting Arts and Culture to drive regeneration across Cumbria.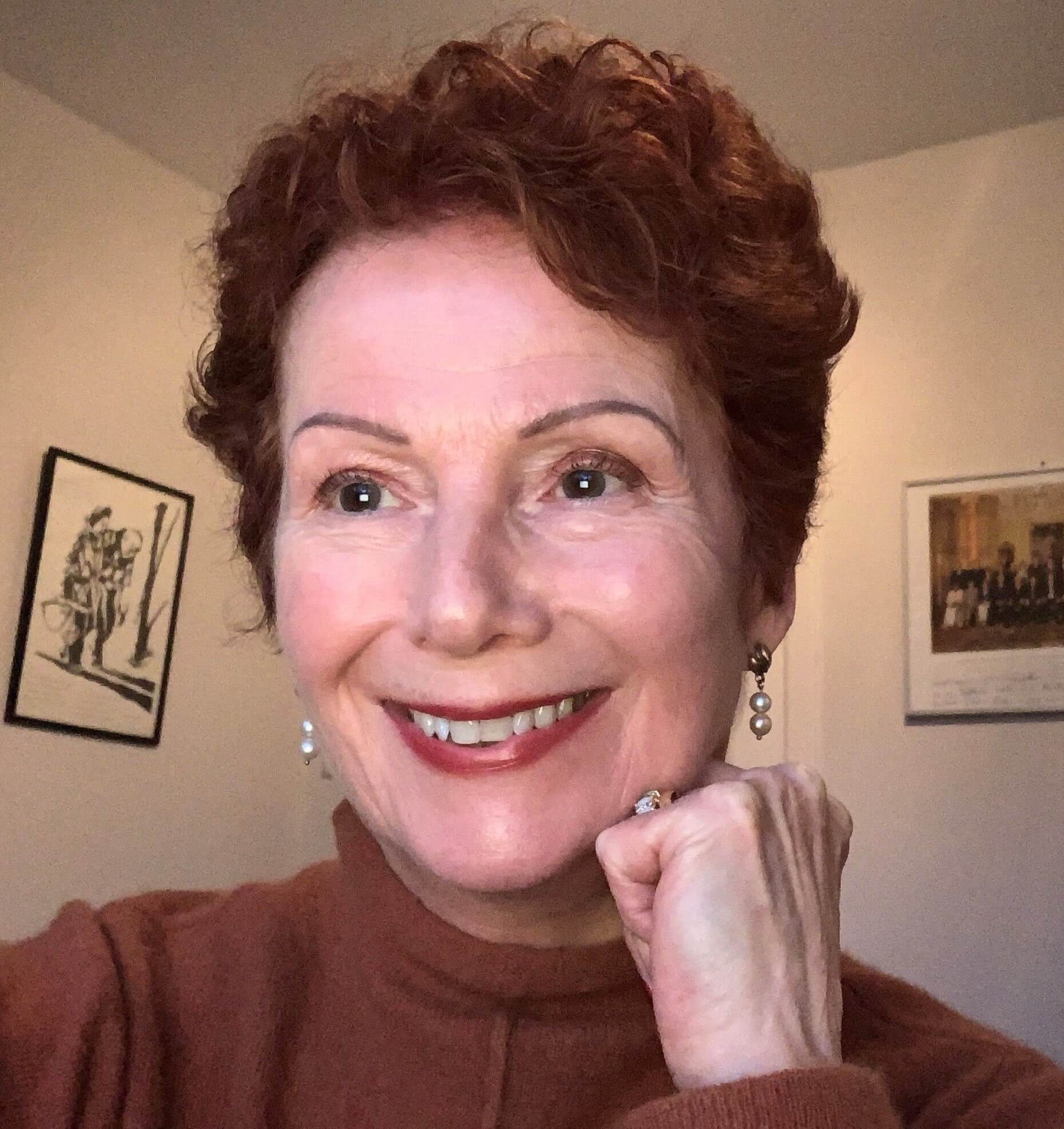 Alun Branigan
Alun became a lay member of Council and the Finance and General Purposes Committee in 2022. Alun is a Lancaster graduate and a former President of the Students' Union. Alun has had a 30-year career in international finance in particular in Asia.
(Lay Member: current appointment to 31 July 2025)
His previous roles include Managing Director and Head of Investment Banking Asia (ex Japan) for Dresdner Kleinwort Wasserstein, a Partner of Actis, the emerging markets private equity firm, and Managing Director and Head of Corporate Finance APAC for UBS Wealth Management. Alun has also been involved with Lancaster as a Philanthropy Ambassador, Philanthropy Chapter President and as part of the Entrepreneur in Residence programme.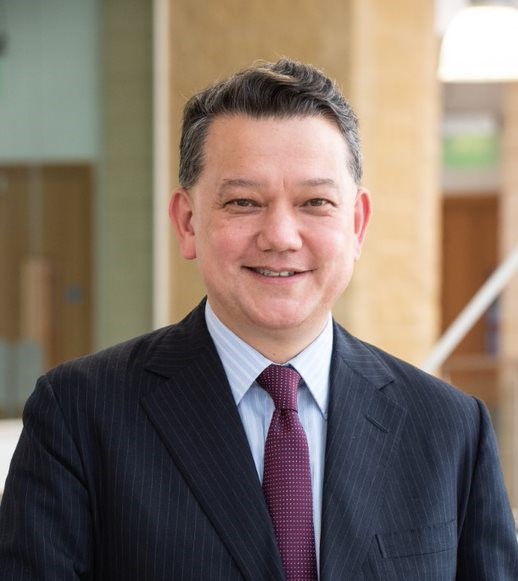 Hanah Burgess
Hanah Burgess became a lay member of the Council in 2020.
After reading Geography at Oxford University Hanah joined PwC in 1997 where she qualified as a chartered accountant. She then went on to work in the financial services sector before taking on a senior finance and business development role at ITV.
(Lay Member: current appointment to 31 July 2026)
Hanah has spent the last ten years working for large UK charities leading on finance, governance and strategy and has held a number of trustee roles. She is currently a trustee and Chair of the Finance Committee for Affinity Trust, a national charity that supports people with learning disabilities.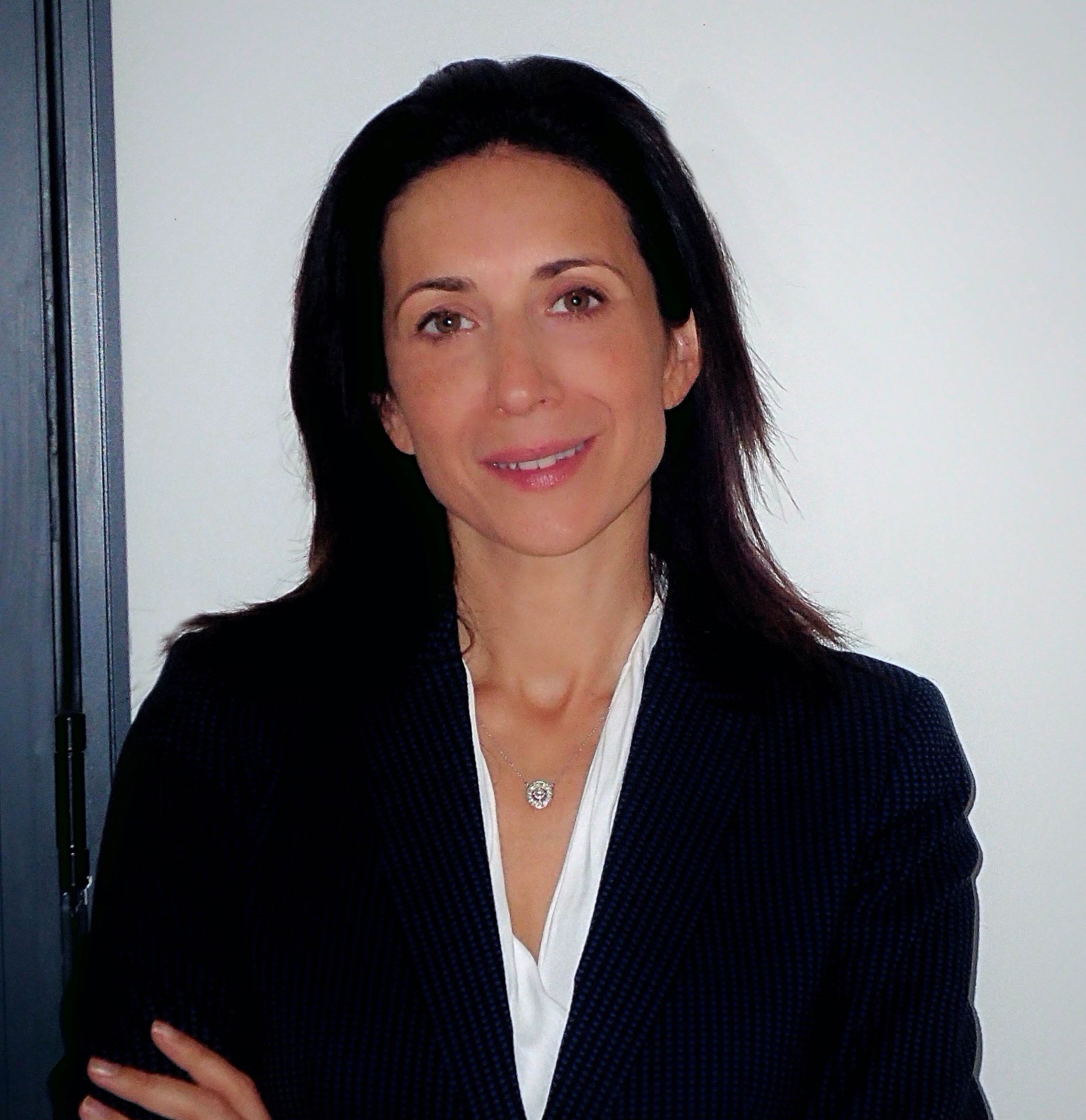 Anthony Carey
Anthony Carey is Senior Adviser, Board Practice and Public Policy, and was previously a Partner and UK Head of Board Practice, at Mazars, the accountancy firm.
Anthony is a chartered accountant and chartered director and has been actively involved in the higher education sector for a number of years.
(Lay Member: current appointment to 31 July 2026)
Prior to joining the Council of Lancaster University, Anthony was chair of the audit committee at Cranfield University and was also previously chair of the Finance Committee at the Higher Education Academy. Anthony's other appointments include being a board member of the Florence Nightingale Foundation and of the Royal College of Ophthalmologists.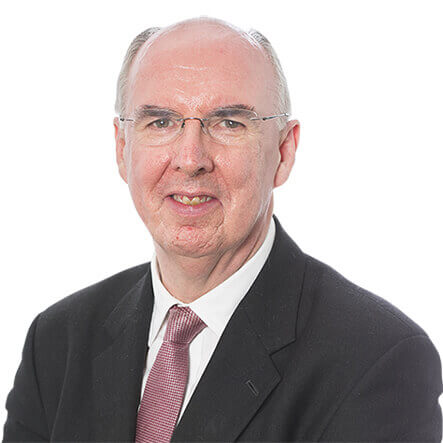 Adrian Jonas
Adrian Jonas joined Lancaster University Council as a lay member in 2022.
Adrian holds a Master's in Operational Research from Lancaster University and is an expert on utilising data, analysis and artificial intelligence to address both organisational and societal problems.
Adrian is currently the Chief Analyst for the NW Region in the NHS and Senior Responsible Officer for the North West Regional Secure Data Environment.
(Lay Member: current appointment to 31 July 2025)
Adrian is also a Salzburg Global (Sciana) Health Leadership Fellow and a Non-Executive Director at a Multi Academy Trust in Greater Manchester.
Prior to joining NHS England, Adrian spent 3 years leading data and analytics at the National Institute for Health and Care Excellence [NICE], where he still acts as an advisor. Before this he held a variety of roles across central government, including being Principal Analyst for Home and Foreign Affairs (Prime Minister's Implementation Unit) & Head of Profession for Operational Research within the Cabinet Office; and before that the Head of Analysis within the Foreign and Commonwealth Office.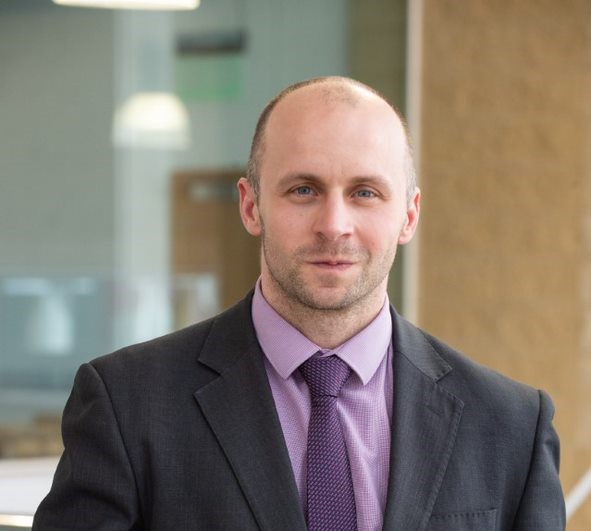 Marcia Reid Fotheringham, JP DL
Marcia was born in London and moved to New York, USA as a child; she was raised and educated there. Marcia attended Hofstra University, Long Island, NY, and graduated: BS Sociology 1976; MS Psychology 1978; and PD Family Therapy 1979.
Following university, Marcia moved to Massachusetts and worked at Emerson College, AtlantiCare Medical Center, Efficacy Research Institute and The State of Massachusetts. She held a variety of positions including: a clinical psychologist and family therapist, a clinical supervisor, a mental health director, a senior administrator, a facilitator responsible for providing therapeutic learning services, administrative management, focus groups, the distribution of state funds for residential mental health facilities, and became a quality management expert. Marcia also had a successful clinical private practice in Salem, Massachusetts.
(Lay Member: current appointment to 30 September 2026)
In 1997 Marcia moved to Cumbria, UK. Marcia, along with her husband, was the owner/Director of two dental practices managing all administrative aspects including customer services, CQC, human resources and quality management. She became a psychologist/family therapist for NHS, Cumbria at Portland Square. She provided outpatient family therapy, within CAMHS and Psychology, working with referred children, family and adults with a variety of complex life and community issues. Marcia initially agreed to work for a year for the NHS; she retired 10 years later.
In 2001, Marcia became a JP. As a Magistrate, Marcia sits in the Adult Courts (crime) and Family Court Panels. She was an appraiser and Training & Development Committee Member. She became Carlisle Bench Deputy Chair; and was Chair of North & West Cumbria Bench. Marcia became the North West Regional Representative to the National Bench Chair Forum and National Representative to the Probation Sentencing Board. She took a year's leave of absence while being Cumbria's High Sheriff and had a most successful year promoting Cumbria and Cumbrians. Marcia retired as a Magistrate, after 20 years, in August 2021.
For 5 years, Marcia was a Board member of Safety Net (an agency providing mental health services and support to complex families with a history of sexual/physical abuse).
1997 to 2015, Marcia and her husband maintained two dental practices, as Directors. After 2015 to present, she and her husband continue being owner/director of one of the dental practices, in Alston, Cumbria.
In 2017, Marcia became a Board member of Tullie House Museum, Carlisle. In 2020, Marcia joined the Cumbria Victims Charity Trust Board, the Cumbria Community Foundation Board, the Multicultural Cumbria Board, the Cumbria Opera Company and the Grasmere Sports Board. She is the founder and co-chair of Cumbria Race Equality Network. And became the Patron for the British Energy Coast Business Cluster and AWAZ.
In 2020, Marcia became a Deputy Lieutenant of Cumbria.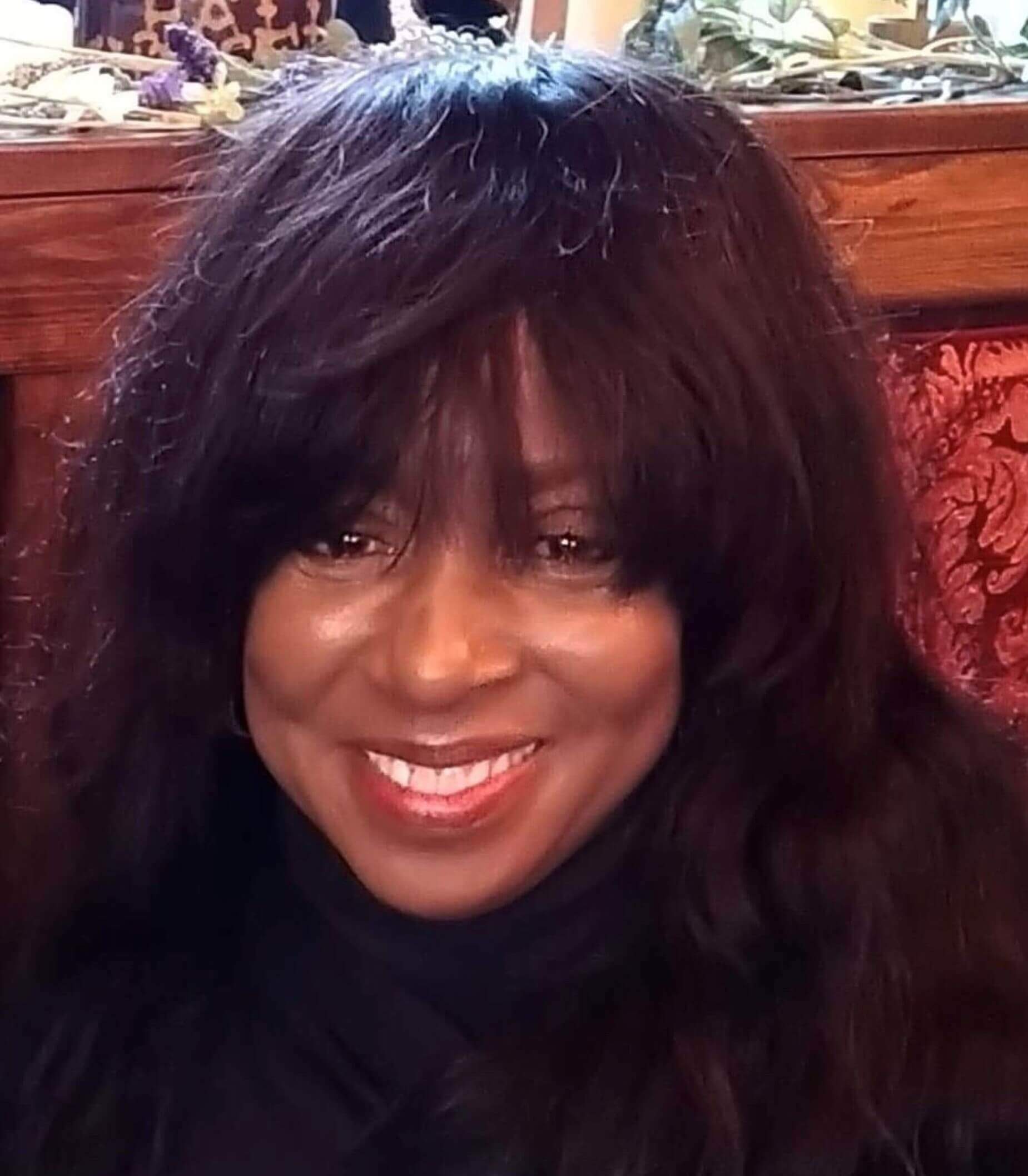 His Hon Phillip Sycamore CBE
His Honour Phillip Sycamore CBE is a former Circuit Judge, Tribunal Chamber President, Deputy High Court Judge and Deputy Vice-President of Tribunals. He retired from full-time judicial office in March 2020.
One of the first Solicitor Higher Courts Advocates, he was in private practice from 1975 to 2001, specialising in professional negligence and regulatory/disciplinary work.
(Lay Member: current appointment to 31 July 2024)
He was President of the Law Society of England and Wales from 1997-1998, becoming a Circuit Judge in 2001 and a Chamber President in 2008.
He was a Senior Judicial Appointments Commissioner from 2014-2020.
His current appointments include:
Member of the Judicial Appointments Commission Targeted Outreach Programme (as a former Senior Commissioner)
Member of the General Dental Council's Statutory Panellists Assurance Committee
Member of the Council of Lancaster University
He is a Sports Arbitrator (Sport Resolutions (UK) Panel of Arbitrators and a Specialist Panel Member, Judicial Panel of the Football Association).
Maureen Whilby
Maureen Whilby joined Lancaster University Council as a lay member in 2022.
Maureen is an organisational, culture and people change expert having led significant transformation programmes for many Public Sector, leading UK and Global organisations. Currently Head of People Change at DWP Digital supporting major people transformation, enabling DWP to deliver critical systems and services through its people.
(Lay Member: current appointment to 28 February 2025)
She is also a Non-Executive Director at a large Multi Academy Trust in Manchester and an associate charity Trustee at Groundwork Greater Manchester.
Maureen is a Lancaster alumna with a PgDl in Business Law from the University of Law in Chester.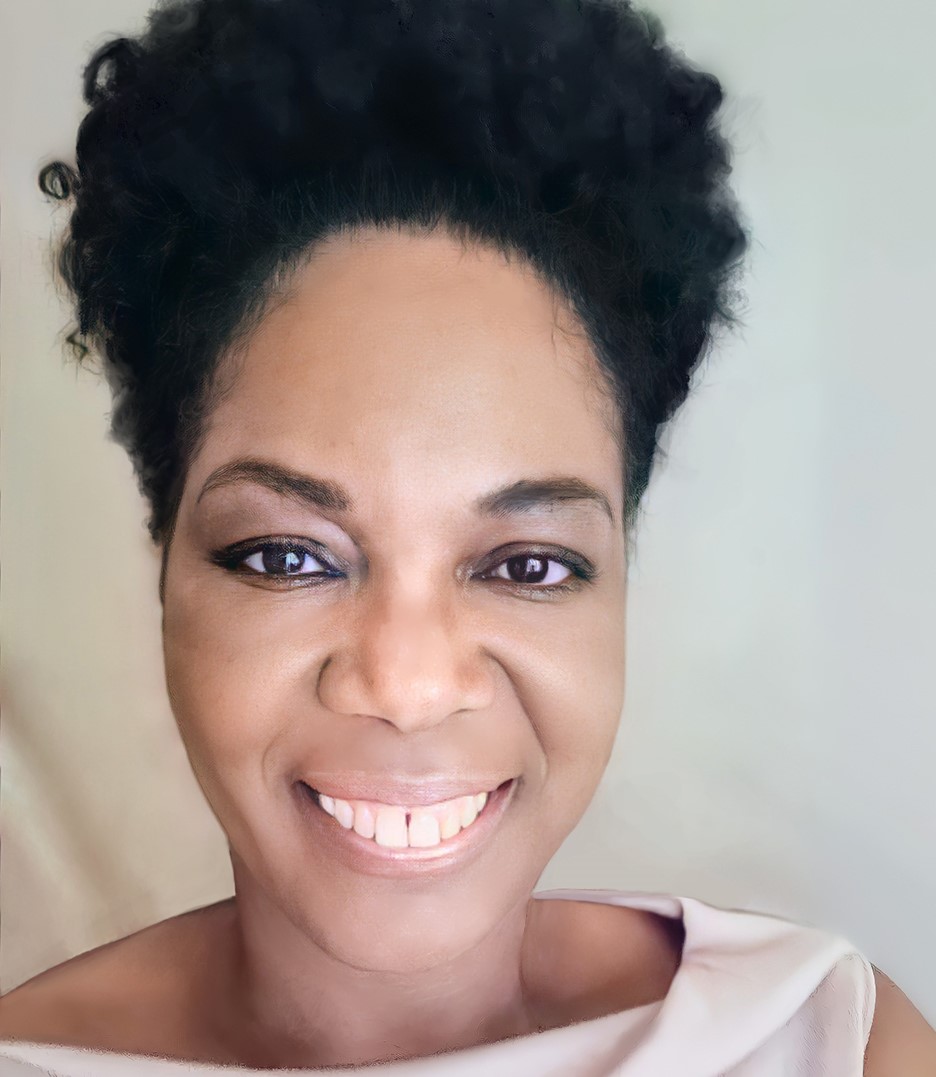 Professor Claire Leitch
Professor Claire Leitch was elected as one of Senate's representatives to University Council in 2021.
In May 2022, she was appointed Executive Dean of Lancaster University Management School (LUMS), with responsibility for leading the Faculty to align with Lancaster University's strategy. She joined LUMS in 2012 and served as interim Executive Dean, Deputy Dean and Associate Dean in LUMS prior to her recent appointment.
(Senate Appointed Member: current appointment to 31 July 2024)
Before arriving in Lancaster, Professor Leitch held posts at Queen's University Management School, Belfast and the University of Ulster. She has an international research reputation in gender, leadership and learning in entrepreneurial contexts and was responsible for leading the Faculty's successful Athena Swan Bronze submission in April 2021. Since appointment she has led the Faculty's successful AACSB re-accreditation (September 2022), ensuring that LUMS continues to hold the coveted 'Triple Crown' of business school accreditations putting it in the top 1% of business schools worldwide. Currently, she is co-director of LUMS's Academy for Gender, Work and Leadership and is a strategic advisor on a major EU project addressing gender inequality in management schools, thus placing the University at the heart of the European EDI agenda.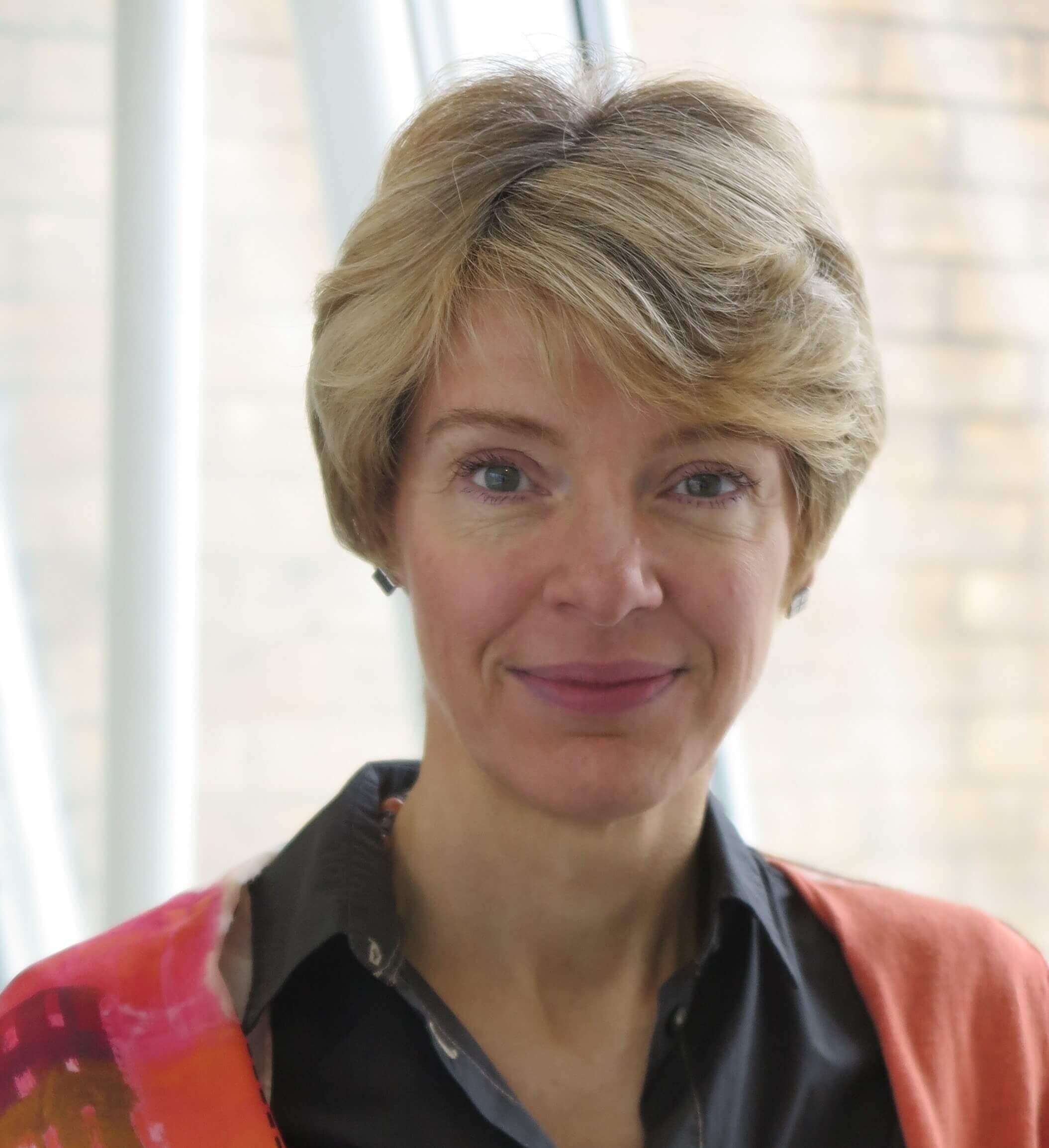 Alison Mullan
Alison has over 25 years' experience working in higher education across a range of universities and in a variety of roles. She has worked at Lancaster University since 2013 and, since 2019, has been the Academic Registrar.
(Senate Appointed Member: current appointment to 31 July 2024)
Alison holds 3 degrees, the most recent of which is an MBA in Higher Education Management from UCL. She is passionate about the transformational nature of education and is committed to supporting people from all backgrounds to reach their full potential.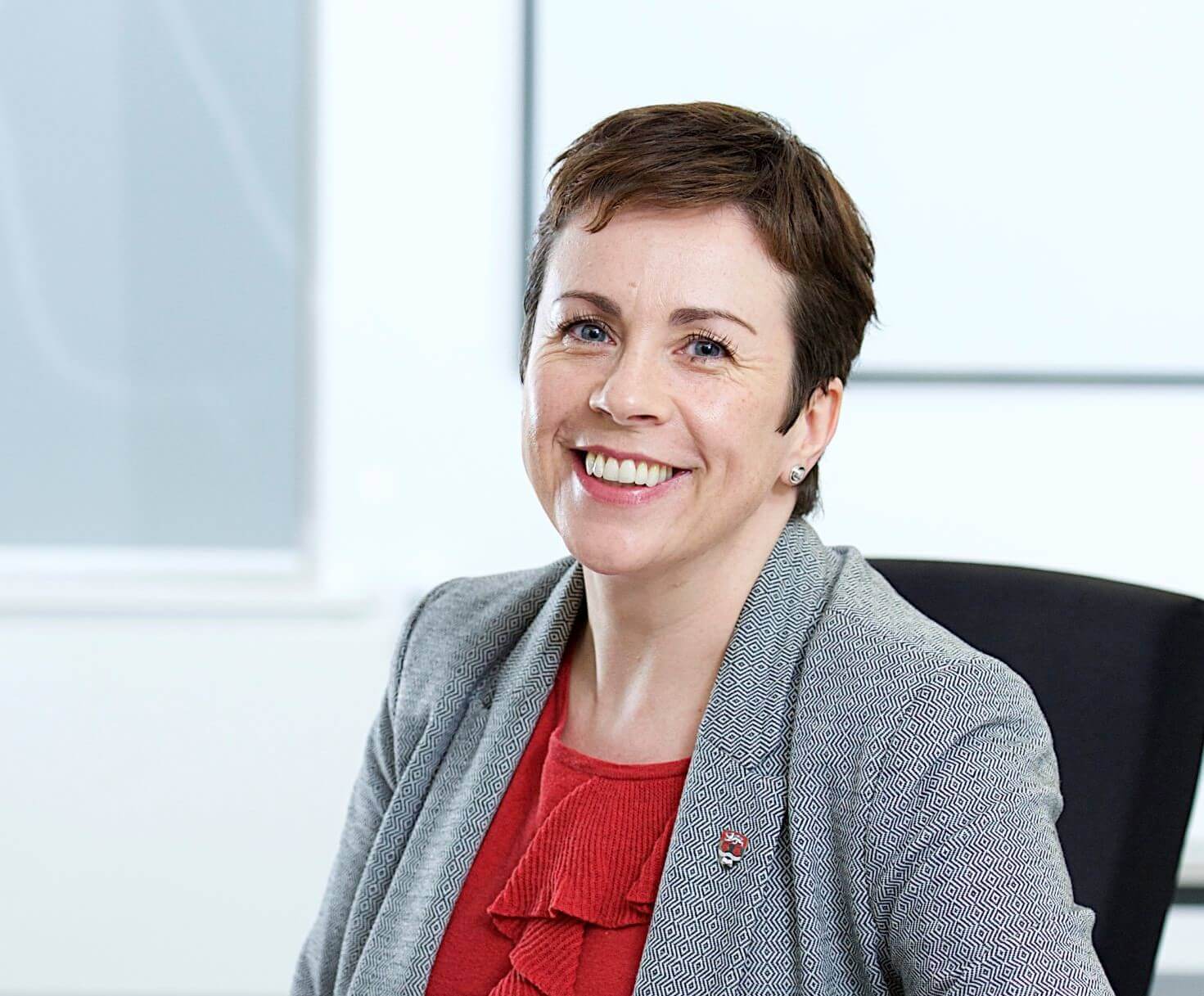 Professor Jo Rycroft-Malone
Distinguished Professor Jo Rycroft-Malone is a Senate elected member since 2021, and Executive Dean of the Faculty of Health and Medicine.
Prior to her appointment at Lancaster University Jo worked in a variety of university roles, including as a contract researcher, programme lead, Head of School, and Pro-Vice-Chancellor (Research and Impact). She continues to be an active researcher.
(Senate Appointed Member: current appointment to 31 July 2024)
Funding for her research has come from a variety of sources including EU/FP7 Programme, National Institute for Health Research, Economic & Social Research Council, Medical Research Council, Canadian Institutes for Health Research, and Australian Health and Medical Research Council. Jo was named as a highly cited researcher.
Jo also has considerable experience in research and policy contexts including as Director of the National Institute for Health Research's (NIHR) Health Services and Delivery Research (HS&DR) Programme, member of the NIHR Strategy Board, Urgent Public Health oversight group member, and as Chair of the National Institute for Care and Health Excellence (NICE) Implementation Strategy Group.
Jo is an emeritus Welsh Senior Research Leader and was also a REF2021 sub-panel member for Unit of Assessment 3 – Allied Health Professions, Dentistry, Nursing and Pharmacy. Jo was awarded an OBE for services to health and care research in the Kings New Year's Honours List in 2023.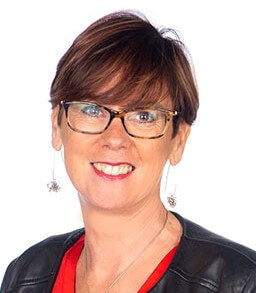 Josh Newsham
Josh is the Vice-President Welfare at Lancaster University Students' Union from Preston and is passionate about using his experience to advocate for long lasting change at Lancaster around accessibility, inclusivity, wellbeing, and student support.
(Student Appointed Member: current appointment to 30 June 2024)
Ensuring campus is welcoming and accessible to all, regardless of background, by breaking down systemic and cultural barriers.
He graduated in 2023 with a BSc in Business Economics with Honours and volunteered throughout his degree in the Students' Union on JCR, Societies, Forums, and as LGBTQ+ Officer.
Nicola C. Owen
Nicola Owen is the Deputy Chief Executive (Operations) and Secretary at Lancaster University. Together with the Director of Finance, she leads the Professional Services at Lancaster. She also has responsibility, working together with the Deans, via the Faculty Managers, for the effective operation of the administration across the faculties and academic departments.
As Secretary, she has responsibility for the operation of governance and support to Council as well as a number of other legal, governance and licensing roles.
Nicola has been elected to the position of Chair of the Association of Heads of University Administration.
Prior to moving to Lancaster University, Nicola was Deputy Registrar at the University of Warwick.