Awards, Grants & Scholarships
Financial Awards
The college offers some financial awards you may be eligible to apply for.
Lancashire & Cumbria Scholarship

We have three awards of £500 each, available to incoming first year commuter students from the Lancashire and Cumbria regions. Students with dependents who have costs associated with child-care, and students with a disability are eligible for this award. All first year students who are, or who will be, members of Bowland College and who have a home address postcode within the Lancashire or Cumbria region and meet the criteria are eligible to apply.

Travel Grants

Travel Grants are available to students who wish to travel for a course, conference, expedition project or study visit for which the outcome will benefit either your academic studies or job prospects. If you are planning on undertaking voluntary activities in the UK or abroad during the Easter or Summer vacation period you can apply for a travel award (between £50-£150). Activities should be for the benefit of your academic studies or future employment, however we are unable to support compulsory elements of your degree scheme.

Completed forms should be emailed to Lorna Harrison or taken into Lorna in the College office.

A condition of receiving the award is to write a report of at least 500 words (750 max) to be submitted to the Bowland College Office.

The student submitting the best travel report from recipients of the Easter and Summer travel grants will receive the Meredith Award, named for Professor David Meredith, Principal of Bowland College 1984-198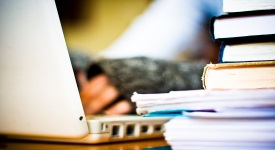 The Bevington Award
The Bevington Award is given for outstanding academic performances by Bowland students in their first year and is in honour of Professor John Bevington, the first Principal of Bowland College from 1964 until 1966.
Congratulations to our 2019 award winners:
James Copley (BA Hons English Literature)
Luke Fairley (BSc Hons Mathematics) The Saunders Award
The Saunders Award is given to final year Bowland students who have made an outstanding contribution to college activities and is in honour of Dr Ian Saunders, Principal of the Bowland College from 1989 to 1999. Recipients of the award are nominated jointly by the JCR and the Senior Members of the College. The awards are announced during the college graduation celebrations.
Congratulations to our 2019 award winners:
Daniel Soanes
In his 4 years at the university he has been an integral part of the football club. He helped to introduce goalkeeper training to ensure those in net remained on top of their game, and he was a prominent feature in this year's Founders competition, with his contribution key to helping Bowland win Founders for the first time in 5 years. In addition to this, he has also provided support to our incoming students in his role as welcome rep, helping them to integrate and settle into college life.
Domenica Giorgianni
Domenica held two roles on the JCR Exec, first as International Officer, helping to support overseas students, putting on events and activities to help integration, and also as JCR President in 2017, during this time she worked closely with college staff, making decisions and representing the students at college meetings and university level meetings and worked very hard alongside her team to deliver a successful welcome week. Following a supported trip to India, Domenica submitted a report on the international learning experience which included recommendations on study support for our overseas students. Bowland Art Prize
The Bowland Art Prize was set up by previous Principal, Professor Mary Smyth (2015-2018). The prize supports Bowland Art students as they graduate by purchasing a piece of work from the Fine Art Degree Show for display in the College. The winner of the 2019 prize is Wallis Allen, whose work is concerned with Greenberg's theory of Formalism and Medium Specificity