Awards, Grants & Scholarships
Financial Awards
The college offers some financial awards you may be eligible to apply for. Full details of all financial support awards can be found on the University Student Funding page.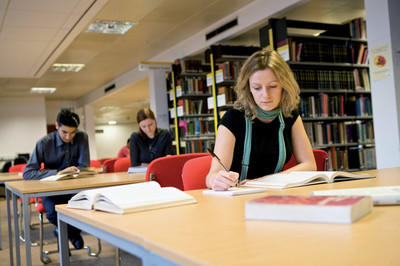 The Bevington Award
The Bevington Award is given for outstanding academic performances by Bowland students in their first year and is in honour of Professor John Bevington, the first Principal of Bowland College from 1964 until 1966.
Congratulations to our 2022 award winners:
Rowan Clarke: BSc Hons Computer Science and Mathematics
Anna Davis: BA Hons Fine Art and Film The Saunders Award
The Saunders Award is given to final year Bowland students who have made an outstanding contribution to college activities and is in honour of Dr Ian Saunders, Principal of the Bowland College from 1989 to 1999. Recipients of the award are nominated by the student executive and the College staff team. Our awards are announced at our college graduation celebrations, which took place on Friday 29th July 2022.
Congratulations to our 2022 winners:
Krista Shaw: Women's+ Sports Representative (2021) and Junior Common Room Executive President (2022)
Laura Dawson: Women's+ Sports Representative (2019), Welcome Representative, 2021 and Netball Club Captain (2021-2022)
Loic Olivier: Welcome Representative, 2021 and Vice-President Welfare and Education (2022) Bowland Art Prize
The Bowland Art Prize was set up by previous Principal, Professor Mary Smyth (2015-2018). The prize supports Bowland Art students as they graduate by purchasing a piece of work from the Fine Art Degree Show for display in the College.
The winner of the 2022 prize is Florian Nkuriza for Agony to Ecstasy #4, 2022 Oil on board, 61 x 51.
"Florian seeks to combine the ordinary with the unusual to reflect his own personal anxieties through his work", Florian Nkuriza, REBOOT!