Educational Research seminars
We run frequent research seminars on a wide variety of themes during term time. For details of forthcoming seminars, please visit our Events page.
Many of these seminars are recorded and the recordings of recent seminars can be seen on this page. Our Seminar Series Archive contains recordings/slides from 2009 to 2018. Katharine Stapleford - Navigating the distances of online learning
Katharine Stapleford, PhD Student, Lancaster University, 10th June 2020
This study is a narrative inquiry into the lived experiences of postgraduate online distance learners. Using the Theory of Transactional Distance (TTD) as a theoretical lens, it illuminates the types of interaction which are significant for these learners both within and beyond the learning environment. Preliminary findings suggest that the most meaningful interactions occur in the professional context, where the learner can apply their learning. This necessitates a reconceptualisation of TTD.
Katharine Stapleford is a Lecturer in Digital Education at the University of Leeds. Her background is in English language teaching and teacher education. Katharine is currently a PhD student on the Lancaster E-research & Technology Enhanced learning programme. Olga Rotar - In their own words, from their own perspective: adult students in online higher education
Olga Rotar, Centre for Higher Education Research and Evaluation, Lancaster University, 27th May 2020
This study provides a detailed picture of qualitatively different ways of conceptualizing online learning and academic success by the adult student population in the context of two higher education institutions. Furthermore, it offers insights into the nature of these differences by showing their connection to the Self-Determination Theory and explaining the impact of the social context on how learning and success are experienced by adults.
Olga is a doctoral researcher at Lancaster University and a former distance learning specialist at the University of Economics, Saint-Petersburg. Her research interests rest in the areas of online education, adult education, internationalization and marketization of higher education, and epistemic justice. Richard Budd - The University's Physical Presence: Attraction, Interaction, and Obstruction
Dr Richard Budd, CHERE, Department of Educational Research, Lancaster University, 13th May 2020
Despite the fact that the majority of students attend a campus to study, there is little research exploring the ways in which those physical spaces mediate students' experiences. Drawing on focus group data from a current UK-based project, this seminar considers – from students' perspectives – the varied impacts of the location, buildings, layout, and facilities of a university. These include attracting and repelling enrolments, enabling and disabling interactions, and supporting and inhibiting learning and other activities.
Richard is a Lecturer in Higher Education at Lancaster University and has worked in comparative education since 2000. His primary foci are students' experiences, educational inequalities, and higher education policy.
Carol Binns - Academics from a Working-Class Heritage: ghosts of childhood habitus
Dr Carole Binns, University of Bradford, 19th February 2020
This presentation focuses on a qualitative study of 14 academics from a working-class heritage who are employed as a Lecturer, Senior Lecturer, Reader or Professor, and who have journeyed from the traditional expectations and social identities of their working-class family backgrounds. After theming and analysing the data, these academics could be placed into one of three group types, depending on their later (sometimes decades later) experiences of the academy. This presentation discusses their reflective awareness of social mobility.
Carole Binns is from the University of Bradford. She has published and presented work in the fields of higher education practice, widening participation and social mobility within academia, and has contributed to the Times Higher Education magazine and The Conversation. Rille Raaper - From Students to Professionals. Constructing Student Politics in English Students' Unions
Dr Rille Raaper, School of Education, Durham University, 12th February 2020
This paper explores the ways in which a selection of sabbatical officers from English students' unions constructed their political agency during the policy consultation processes leading to the Higher Education and Research Act 2017. The findings demonstrate a strong influence of the unions' professional staff and the National Union of Students on sabbatical officers' work, and the paper will question whose agency the sabbatical officers exercise in such processes as higher education policy consultation: that of students or professional staff?
Dr Rille Raaper is an Assistant Professor at Durham University where her research interests lie in higher education policy and practice, consumerist positioning of students and student politics. She has published widely on assessment policies, students-as-consumers and political agents. Eric Lybeck - The University Revolution since 1800
Dr Eric Lybeck, Manchester Institute of Education, University of Manchester, 5th February 2020
Few institutions in modern society are as significant as higher education; and yet our historical and sociological understanding of the role of universities has not been substantially updated for decades. Revisiting the emergence and transformation of higher education since 1800, this book suggests this development was as central as the industrial and democratic revolutions in constituting the modern world. This new interpretation of universities' role in society promises to reorient our understanding of the importance of higher education in the past and future development of modern societies.
Eric Lybeck is a Presidential Academic Fellow at the Manchester Institute of Education at the University of Manchester working on the historical sociology of universities. He is currently editor-in-chief of the journal, Civic Sociology, published by University of California Press. Aileen Fyfe - The Social Dynamics of Peer Review at the Royal Society, 1865 to 1965
Professor Aileen Fyfe, School of History, University of St Andrews, 22nd January 2020
Prior to the mid-twentieth century, peer review was a form of research evaluation associated with a particular form of scholarly community: the learned society. This paper draws upon my team's research into the history of journal publishing at the Royal Society of London. It investigates the way that processes developed in a gentlemanly, socially-exclusive context were affected by the growth of scientific research, and the increased diversity of people participating in research, in the twentieth century.
Aileen Fyfe is a historian of science, technology and publishing. She is currently investigating the history of academic publishing from the seventeenth century to the present day, including the financial models underpinning scientific journals, their editorial and reviewing processes, and the role of learned society publishers. She is lead-author of the 2017 briefing paper 'Untangling Academic Publishing: a history of the relationship between commercial interests, academic prestige and the circulation of research'. Aysun Öztürk - Homo economicus in the campus: Are we 'producing' them?
Aysun Öztürk, Graduate School of Educational Sciences, Gazi University, Turkey, 13th November 2019
Every ideology has its human model. Since classic liberalism, we have been talking about homo economicus who are capable of taking rational decisions in order to get the best possible result for themselves. Even though many research claim that this is a flawed model, or neoliberalism's human model is way more different than homo economicus; the fact that ideologies influence the way we think, how we interpret, live, and understand the world around us, is undeniable. This talk will be about whether we, as academics, have a role on influencing students' neoliberal beliefs, values, and attitudes.
Aysun's main research interest is sociology of higher education. Her studies focus on neoliberal ideology, critical pedagogy, and hidden curriculum in higher education institutions. She is currently working on her comparative PhD thesis on neoliberal ideology in higher education hidden curricula in Turkey and England. Cassie Earl - Nurturing Dissent: Developing the Unruly Subject in Higher Education
Dr Cassie Earl, Department of Educational Research, 6th November 2019
Education should capture the unruly desires of students as learning tools. Non-engagement with dissent has the effect of illustrating that political actions and the politics of education are separate issues. I argue that it is the role of the critical educator in the university to make connections around politics in ways that capture the social and political imaginations of students. Understanding the importance of dissent and the unruly subject becomes paramount for those who will be the next generation of scholars if anything is to change.
Cassie is interested in the politics of education and how political literacy is developed. She is currently writing a book on this topic that this seminar is based on. Cassie has worked in various forms of activism for many years before coming into higher education. Tendayi Marovah - Historical consciousness: Ideas for secondary school history teaching in Zimbabwe
Dr Tendayi Marovah, Midlands State University, Zimbabwe, 2nd October 2019
Tendayi Marovah draws on practical arguments from history philosophy to analyze pedagogical practices in Zimbabwean secondary school history. He argues that historical consciousness is the highest level of engagement in a history classroom to guarantee a genuine shift from a knowledge focused curriculum to a competence based curriculum. Ahead of historical literacy and historical awareness, historical consciousness fosters complex competences involving verbally expressed cognitive dealings with the past and embodied expressions of how people experience, use, and perform the past.
Tendayi's studies use the capability approach, as a normative analytical and evaluative tool to assess the contribution of education in Zimbabwe towards human development and social justice. His current projects are sponsored by AHCR and AHRC Networking Grant.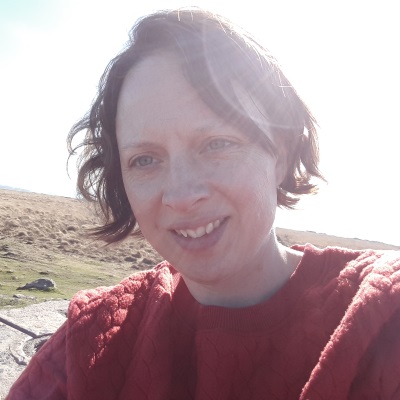 Lyndsay Grant - Anticipating educational futures through data: an ethnography of an English secondary school
Dr Lyndsay Grant, School of Education, University of Bristol, 29th May 2019
Through a critical account of data practices in one school, this seminar explores how multiple educational futures - targets, predictions and probabilities – were produced through data. Through these practices, optimising pupils' data futures became what mattered most to the school, while simultaneously catching teachers and pupils in an impossible bind of trying to resolve their incompatibilities. Rather than simply rejecting educational data, this seminar concludes by considering the possibility of doing data differently to open up rather than close down educational futures.
Lyndsay has worked as a researcher in education and digital technologies since 2005 in both higher education and the third sector, taking a critical, cultural studies approach to understanding socio-technical change in education through empirical research and theoretical engagement.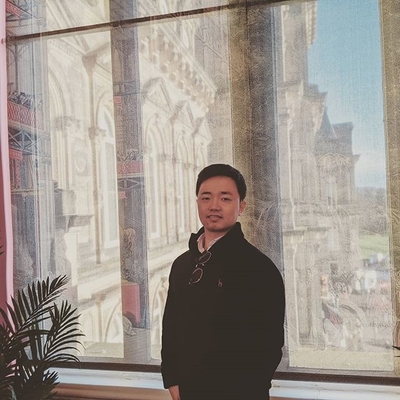 'Smart' teachers' in a 'Smart' city: A discourse study on the 21st century techno-pedagogy in South Korea
Sejin Lee, Centre for Technology Enhanced Learning, Department of Educational Research, 13th March 2019
This seminar presents how social and educational discourses related to the idea of 'Smart-ness' have influenced teachers' perceptions and practices in a specific cultural context of Sejong City in South Korea, which is posited as a new 'smart city' in policy conversations. Starting from collecting and analysing a set of government policy documents, this study focused on the continuities and the discontinuities between how the SMART education is constructed in policy conversations and how teachers think, teach, and learn in reality. By analysing those discourses and their discursive formation and immanent effects on the focused pedagogical subjects, this study attempts to deconstruct the taken-for-granted assumptions related to the SMART education, which seem to impose certain pedagogical ideas upon teachers - despite their incompatibility and inconsistency with teachers' real-life classroom practices.
Sejin is a doctoral researcher at the Centre for Technology Enhanced Learning, Educational Research. He is also an elementary school teacher in South Korea. His research interests lie in the field of teacher education and education policy which is related to the pedagogy of the 21st century that support technology integration.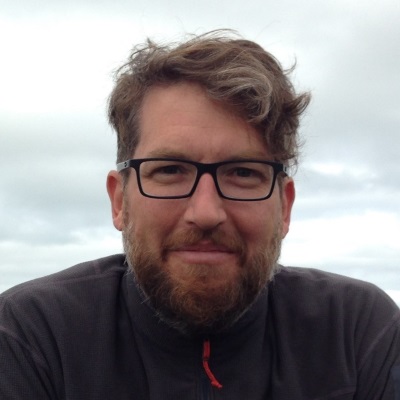 Chris Muellerleile - Wasting the University with Metrics
Dr Chris Muellerleile, Lecturer of Economic and Urban Geography, Swansea University, 20th February 2019
This paper argues that an obsession with quantitative metrics is damaging universities, and it employs the concept of waste to make the case. It argues that contemporary political discourse frames publically funded universities first, as an unaccountable 'waste' of taxpayer funds, and second as a 'wasted' commons that could provide greater economic benefits if properly ordered by competitive metrics. Finally, it explains how rather than making universities more efficient, competitive metrics are 'wasting' the beneficial excessiveness of teaching and research.
Chris is an urban and economic geographer and political economist. His research focuses on the spatial dynamics of markets and commodities, in both the past and present. With colleagues, he is currently writing a book on the growth of quantitative metrics in higher education.