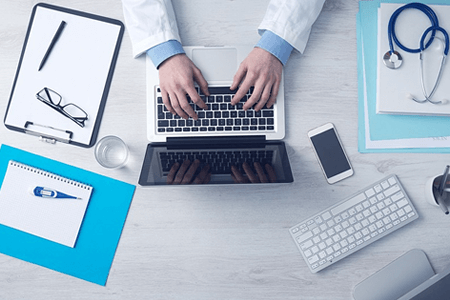 Our requirements for references
Successful applicants are required to provide the programme with satisfactory references after a provisional offer is made. These must cover the previous 3 consecutive years of employment or training. The following guidance should be followed regarding these references.
We only seek references if we make an offer of employment. These are factual employment references asking for job title, dates employed from and to, and information on DBS checks and disciplinary action. They are not opinion references and are normally completed by your employers HR department where available, not your line manager. We do not use any references provided to the clearing house nor use references as a way of selecting which applicants to make offers to.
Q: When do you contact referees for references?
A: Reference requests will only be sent to your named referees in the event that you are offered a place on the programme. We will collect referee details only after a provisional offer is made.
Q: Who should I put as a referee?
A: Your referees should cover the last 3 years and include all employment or training.
Q: I have been unemployed for this period. Who should I put as a referee in the place of a current employer?
A: Please provide details for your last employer.
Q: I am currently a student and do not have an employer. Who should I include as my referee?
A: You should provide details of all other employment in the last 3 years.
Q: What do I do if I have been in the current post only a few weeks?
A: You should still include your current employer as one of your referees covering the last 3 years.
Q: What is the turnaround time for the NHS Trust references?
A: The formal offer cannot be confirmed until we have satisfactory references on NHS Trust reference forms. It is the applicants' responsibility to chase late references. You might want to let your referees know that this request will be coming so they can prioritise it. We will email the forms to facilitate a swift return.