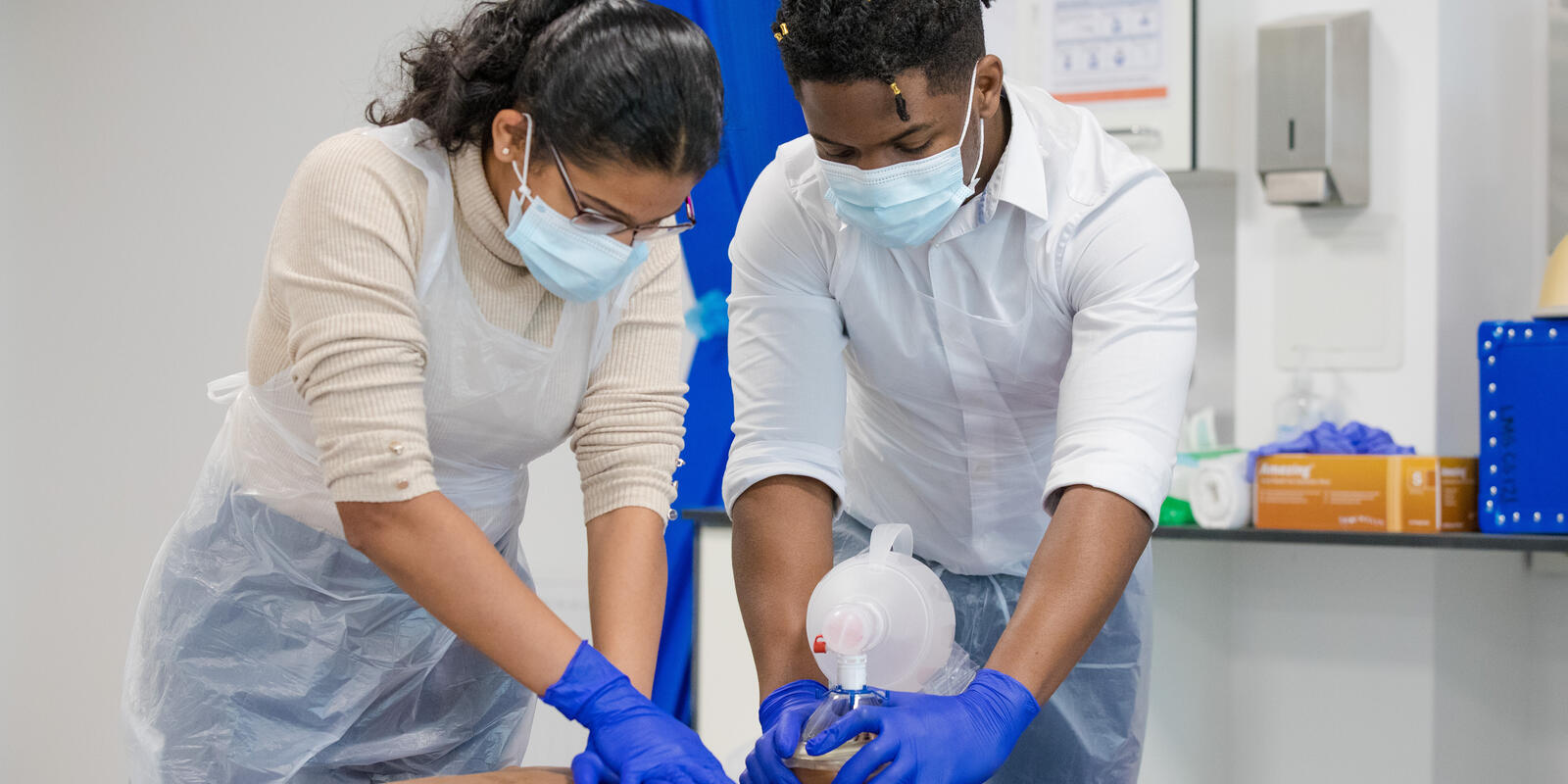 MBChB Medicine and Surgery
The five-year MBChB equips you with the knowledge, skills and values required for modern medical practice and your future clinical career.
in the UK for overall satisfaction with the quality of the course
National Student Survey 2022
in the UK for teaching quality and student experience
The Times and Sunday Times University Guide 2023
of Research Environment rated World Leading
REF2021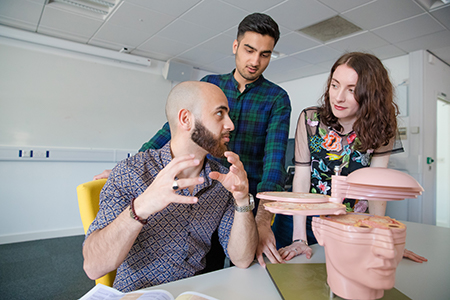 Medicine and Surgery with a Gateway Year
Our Medicine and Surgery with a Gateway Year course offers an accessible entryway into studying Medicine for those with potential to become excellent doctors but who cannot apply for the MBChB programme. If you come from a widening participation background, our course is here to help you achieve your dream of becoming a doctor.
Medicine and Surgery with a Gateway Year
Our intake
This is how many students we accept onto our Medicine courses.
Problem-based learning
We use problem-based learning (PBL) because we feel it most closely reflects the real-life way that cases present themselves once you qualify as a doctor.
Working in an ever-changing field, doctors must stay at the cutting edge of medicine through their careers. PBL will encourage you to develop the self-directed study skills required for life long learning and a successful career in medicine.
PBL is a form of small group teaching in which you will learn through your own curiosity. At Lancaster the core cirriculum is delivered through PBL and you will also engage in range of complimentary learning activities, designed to support your self-directed learning in PBL.
In PBL, you will work in a small group with an experienced tutor, to explore realistic, clinically-relevant scenarios, and collaborate to define and achieve your learning objectives. The scenarios will encourage you to explore the relevant biomedical science, alongside the psychological and social science aspects of medical practice, the population health implications of the topics, and professionalism and medical ethics. You will then engage in independent study to research these topics, using suggested resources and developing your study skills. In feedback meetings, the tutor will guide students through the PBL process, stimulate group discussion, and explore your understanding of the researched topics. This process helps reinforce your learning and reassures you about the appropriateness of your self-directed learning.
In later years, in some instances, students use real clinical cases as a stimulus for learning, rather than written scenarios, but using the same PBL process. You will present information from your own patient histories and use this information to develop your learning objectives.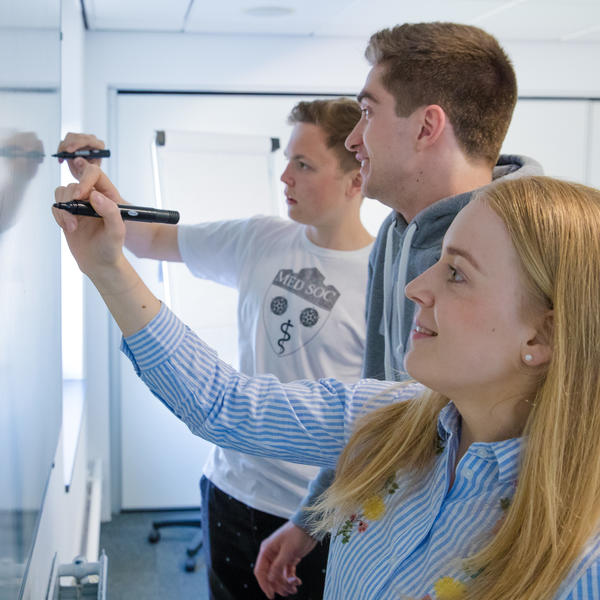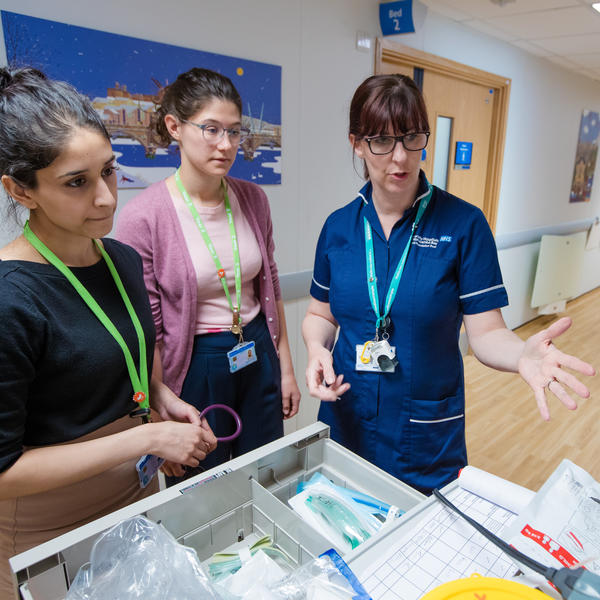 Hospital placements
Lancaster Medical School, in conjunction with our partner NHS hospitals, provides you with the opportunity to complete a variety of clinical attachments in local hospitals, including the Royal Lancaster Infirmary (RLI), Furness General Hospital (FGH) in Barrow, Royal Blackburn Hospital, Blackpool Victoria Hospital and Lancashire Care NHS Foundation Trust.
As future doctors, placements provide you with the opportunity to put your academic learning into practice within a clinical environment where there is an emphasis on the importance of understanding your patients' perspectives and effective patient communication skills.
Community placements
Traditionally, medical training has taken place primarily in a hospital setting. However, up to 50% of all UK medical graduates become general practitioners and even specialist healthcare in the UK is moving out of hospitals and towards community-based delivery of these services.
To prepare you for a career in the future NHS, we place a strong emphasis on the importance of clinical placements in the community in a range of organisations. Each year, you will be placed in primary care and community settings in Lancashire and South Cumbria. These include: GP placements where you'll see patients under the supervision of practice staff; Primary Care Assessment Services which are often co-located within hospitals; and specialised clinics such as community dermatology and sexual health.
Allied to these placements we have a strong programme of community-orientated teaching during which our community clinical teachers deliver high quality small group teaching across the breadth of the curriculum.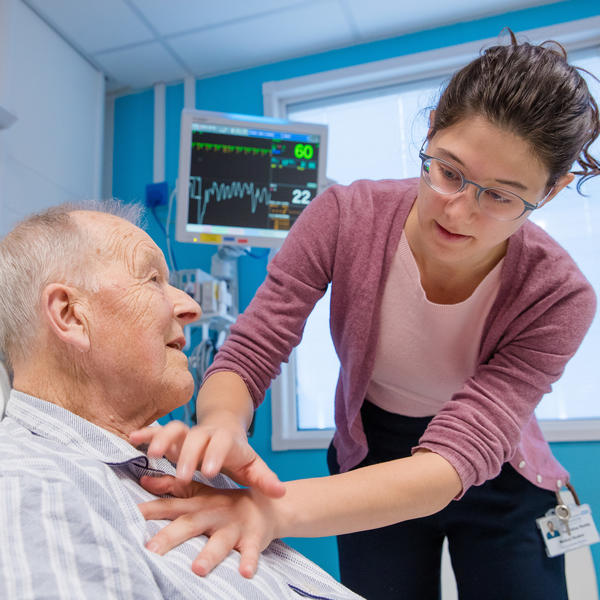 After your course
The completion of your studies will mark the beginning of your medical career. You will need to apply for a Foundation Year training post in order to achieve a Certificate of Experience, which then enables full registration, and your transformation into a fully-fledged doctor.
At the end of the undergraduate course you will receive your MBChB (or equivalent) degree, which is a primary medical qualification (PMQ). Holding a PMQ entitles you to provisional registration with the General Medical Council, subject only to its acceptance that there are no Fitness to Practise concerns that need consideration. Provisional registration is time limited to a maximum of three years and 30 days (1125 days in total). After this time period your provisional registration will normally expire.
Provisionally registered doctors can only practise in approved Foundation Year 1 posts: the law does not allow provisionally registered doctors to undertake any other type of work. To obtain a Foundation Year 1 post you will need to apply during the final year of your undergraduate course through the UK Foundation Programme Office selection scheme, which allocates these posts to graduates on a competitive basis. So far, all suitably qualified UK graduates have found a place on the Foundation Year 1 programme, but this cannot be guaranteed, for instance if there were to be an increased number of competitive applications from non-UK graduates.
Successful completion of the Foundation Year 1 programme is normally achieved within 12 months and is marked by the award of a Certificate of Experience. You will then be eligible to apply for full registration with the General Medical Council. You need full registration with a licence to practise for unsupervised medical practice in the NHS or private practice in the UK.
There is some discussion about whether to remove provisional registration for newly qualified doctors. If this happens then UK graduates will receive full registration as soon as they have successfully completed an MBChB (or equivalent) degree. It should be noted that it is very likely that UK graduates will still need to apply for a training programme similar to the current Foundation Programme and that places on this programme may not be guaranteed for every UK graduate.
The GMC is introducing a Medical Licensing Assessment – the MLA. The MLA will demonstrate that anyone obtaining registration with a licence to practise medicine in the UK has met a common threshold for safe practice. To obtain a PMQ, graduates from 2024 onwards will need to have a degree that includes a pass in both parts of the MLA. One part will be a test of applied knowledge (the AKT), set by the Medical Schools Council working on behalf of all UK medical schools and held at your medical school. The GMC will quality assure the AKT and all medical schools will be asked to meet requirements around the design and delivery of the AKT. The other will be an assessment of your clinical and professional skills delivered by your medical school (the CPSA). Each school's CPSA must meet GMC set quality assurance requirements. The MLA will test what doctors are likely to encounter in early practice and what's essential for safe practice. It intentionally will not cover the whole of a medical school curriculum. So, you will also need to meet your university's degree requirements. You can find out more about the MLA for UK students at www.gmc-uk.org/mla.
Although this information is currently correct, students need to be aware that regulations in this area may change from time to time.