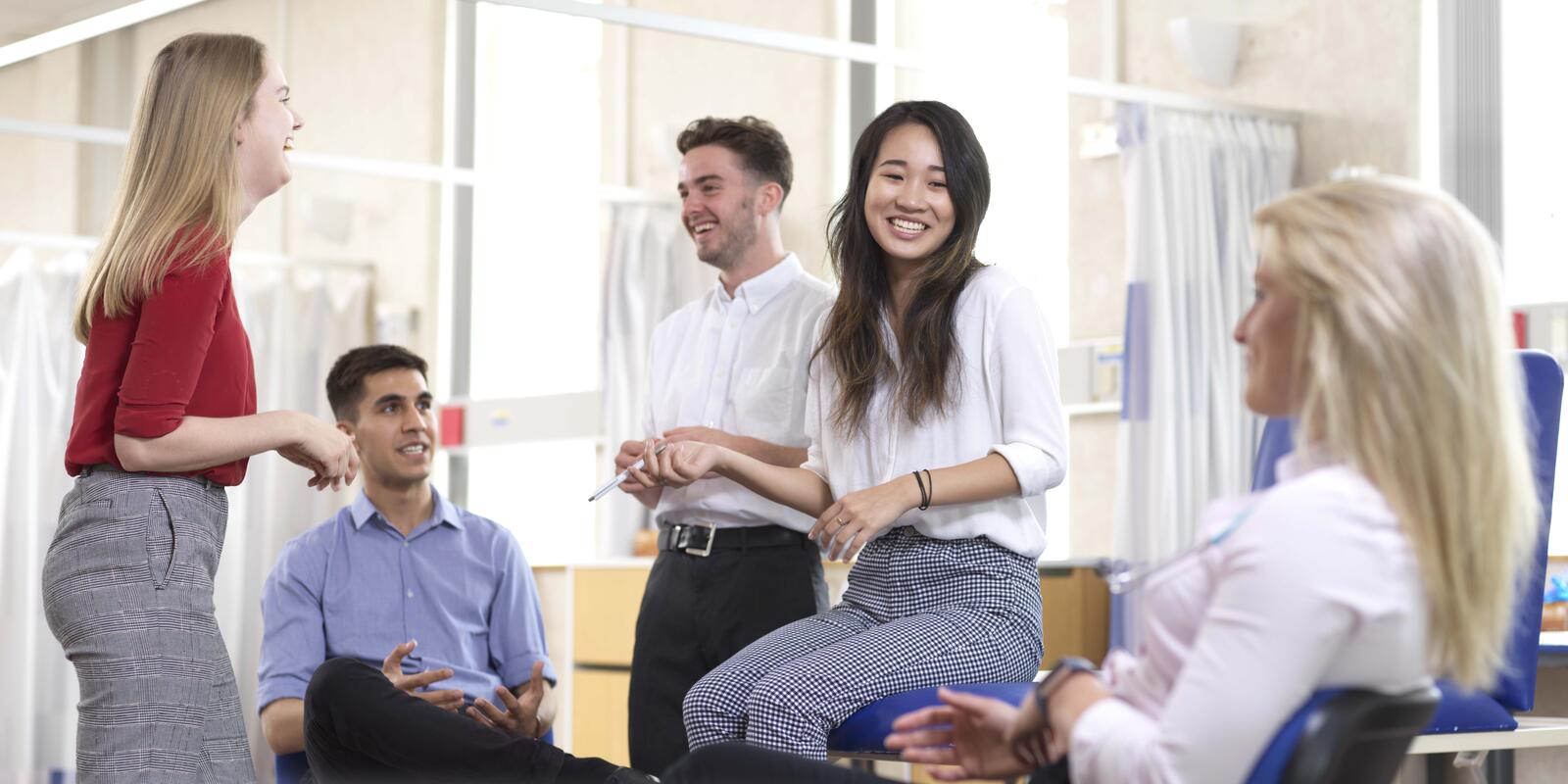 International Applications
Lancaster Medical School welcomes applications from international students, from within and outside the EU, with an excellent academic track record who also fulfil our non-academic entry requirements. We have 4 places available for international students in addition to the 125 places for UK applicants.
Tab Content: Application process
International applicants (including applicants from the EU, EEA and Swiss nationals) should apply through UCAS.
All applicants to Lancaster Medical School are considered by our four stage selection process.
In addition to demonstrating an excellent academic track record, you must have engaged in some relevant work experience and undertaken voluntary work, preferably in a caring environment. You must write about these experiences in your personal statement and reflect on what you learned about being a doctor and about yourself from these experiences.
Tab Content: Academic entry requirements
Not all international qualifications are considered adequate preparation for our medical degree programme. For details of some accepted qualifications, read the following document: 2024 Entry A100_International.
If the qualification that you are completing does not appear in the list, please email medicine@lancaster.ac.uk for further details.
Tab Content: English language requirements
You must study English as part of your secondary education and achieve the equivalent of GCSE English grade B/6 or above. For those offering IGCSE, please note only English as a First Language is acceptable.
If you are applying from outside the UK or if you have been permanently domiciled in the UK for less than 5 years and have not previously resided in a majority English Language speaking country (as listed on the gov.uk website), you must demonstrate proficiency in English through one of the following recognised English Language qualifications:
IELTS (a minimum score of 7.0 with no component less than 7.0) or
Pearson PTE Academic qualification (at least 70 overall and at least 70 in each communicative skill sub-test).
English Language Requirements for Medicine
This is in addition to the academic entry requirements. Applicants must demonstrate their English language proficiency before application. Applicants who do not include details of their English language proficiency qualification on their UCAS application will not be considered. English language qualifications must be less than two years old at the time of application.
Tab Content: Interviews
No offers are made without interview, and therefore all applicants must be prepared to travel to Lancaster University for interview, with no guarantee of being successful. Interviews are generally held in January and February. Lancaster Medical School will endeavour to give international applicants at least six weeks' notice of interview dates if they are called for interview.
Tab Content: Fees and living costs 22-23
For students starting their studies in 2022-2023

The fee for international students (including students from EU, EEA and Swiss nationals) starting at Lancaster Medical School in October 2022 will be £41,195 per annum.
Tuition fees are revised annually and we will endeavour to give you at least 12 months' notice of any changes in tuition fees.
For further information about living costs please see our webpage on Living Costs and Budgeting.