We would particularly like to thank the following people for their input on the project:
Thomas McGoran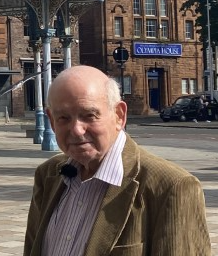 Thomas McGoran, who worked for many years as a projectionist in Glasgow, was interviewed in the 1990s for Cinema Culture in 1930s Britain. An accomplished artist, he donated some of his work, as well as other memorabilia, to the project. Mr McGoran was interviewed again in 2020 for Cinema Memory and the Digital Archive, and was commissioned to create a suite of drawings of Glasgow cinemas, some of which feature on the map accompanying the Glasgow audio walking tour.
Claire McGann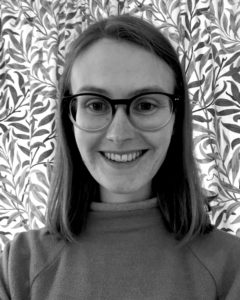 Claire received her PhD in May 2020, and her thesis combines her interests in book history, media change and seventeenth-century women's writing. Before beginning her PhD, Claire worked for several years on library and archive digitisation projects. While a member of the Cinema Memory team, Claire enjoyed helping to make another collection of valuable research material available to scholars, students and the public.
Hollie Price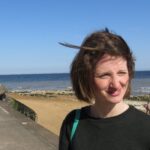 Hollie Price holds a PhD in Film Studies at Queen Mary University of London and is currently a Lecturer in Film and Television Studies at Keele University. As part of the Cinema Memory team, Hollie transcribed and summarised letters and essays for the online archive. She was a postdoctoral Research Fellow on AHRC-funded projects about the Ministry of Information and Jill Craigie and her monograph Picturing home: Domestic life and modernity in 1940s British film was published in 2021.
---
Library and Technical Support
Digital Collections Team, Library Services
For ongoing support in incorporating the Oral History Metadata Synchronizer (OHMS) application and other data within Lancaster Digital Collections, and Andy Hartland in particular for his expertise in coming up with a solution for passing search terms to OHMS.
Liz Fawcett, Library Services
For her patience in answering our queries, her ongoing support with the physical archive and her expertise in working within Special Collections more generally.
Tabitha Tipper, Information System Services
For ongoing support in administration of the project server, and her expertise in helping to track down (and solve) a key issue with the OHMS application.