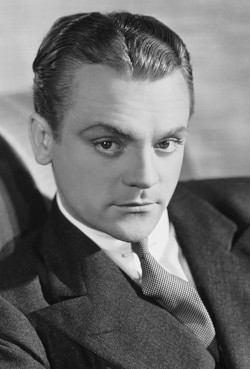 Warner Bros. Studio (work for hire), Public domain, via Wikimedia Commons
In August 1995 Mr E.J. (Jim) Godbold responded to a call in the East Anglian Daily Times for volunteers to take part in Cinema Culture in 1930s Britain, and joined the twenty-one individuals, couples and groups living in that region who were interviewed later that year. He was born in 1918 in the small Suffolk town of Stowmarket and, aside from war service, lived there all his life. His father was a shoe mender who, before suffering injury in WW1, had been a butler in a big house; his mother was a housewife who also took in washing. Mr Godbold left school at fourteen, and during the 1930s worked in the building trade. He later became a Labour Party activist. He was interviewed at his home on 17 October and 7 November 1995.
Mr Godbold's interviews include stories of lengthy journeys to get to cinemas in the county town of Ipswich--a contrast with the urban cinemagoer's experience in the 1930s, when every neighbourhood could boast a good number of cinemas. He recalls his enjoyment of gangster films, musicals and westerns, his preference for Hollywood over 'corny' British films, and trips in a friend's car to dances in Suffolk village halls. Mr Godbold treats his interviews very much as formal occasions, dressing smartly to welcome the interviewer into the best room. For the first interview he has clearly prepared some sociological-style observations on gangster films and their regulation by the Hays Office. Such comments are countered somewhat by anecdotes about himself and his friends imitating the mannerisms and the fashions of the Hollywood gangsters. While Mr Godbold's stories reveal an interest in male fashions in the films, he shows rather less interest in what female stars wore--"unless they were in a bathing costume".
---