Guest Speaker Biographies
Professor Dame Sue Black
Pro-Vice-Chancellor, Lancaster University, UK
‌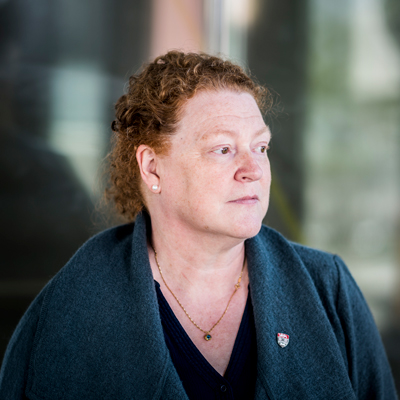 Professor Dame Sue Black is a career anatomist and forensic anthropologist as well as Pro-Vice-Chancellor for Engagement at Lancaster University. She is best known for her work in the Kosovo war crimes investigations, in the aftermath of the Asian tsunami and in her groundbreaking work of identifying criminals from images. She is President of the Royal Anthropological Institute and lifetime Professor of Anatomy for the Royal Scottish Academy. She holds the Lucy Mair medal for humanitarian assistance, the Jephcott Gold medal for contributions to science, the Saltire award for outstanding contribution to culture and science, Anatomical Society Gold medal for outstanding contribution and two police commendations. She is most proud that she has a science laboratory named after her in a local secondary school.

Dr Carly Stevens
Lancaster Environment Centre, Lancaster University, UK
Dr Carly Stevens is a senior lecturer at Lancaster University where she has been working since 2012. Her research is related to the impacts of global change on plant communities and soils. Her research group work on a range of topics focussed around plant ecology, soils and global change, including some interdisciplinary projects working with sociologists, historians and linguists. As well as conducting academic research Carly runs a large knowledge exchange project called Science Hunters. Science Hunters uses the computer game Minecraft to teach children about science topics. The topics are largely based on research being conducted in the Lancaster Environment Centre. Science Hunters undertakes school visits, runs Minecraft Clubs and participates in public events.
Dr David Ellis
Psychology Department, Lancaster University, UK
David Ellis holds a 50th Anniversary Lectureship in Psychology at Lancaster University and an Honorary Research Fellowship at The University of Lincoln. He previously obtained an undergraduate degree in psychology from the University of Glasgow followed by an MSc and PhD. Much of his work considers how recent methodological developments in technology and data collection (often referred to as digital traces) can reveal information about individuals and their behaviour. His research has been published in a variety of academic journals across psychology, medicine, and computer science with results often re-appearing on radio and television including BBC One, Radio 4 and, The World Service. In addition to university-led research, David continues to work collaboratively with industry and government partners. This previously included an ESRC funded placement at The Scottish Government. His research has also received funding from the Chief Scientist Office, DSTL, Unilever, and the EPSRC.