Career Paths
If you gain a postgraduate qualification from the Graduate School for the Environment, you can expect to be a step ahead of the competition when it comes to your career.
Our purpose at the Graduate School for the Environment is to prepare the next generation of environmental scientists – ready to take up careers in academia, research institutes, government agencies, charities, industry and business.
You are part of that next generation and we consider your future success to be a vital measure of our own performance. That is why we will not simply give you the skills you need - vital and rare though they are - we will also give you the experience, connections and support necessary to land that first position.
A Prestigious Qualification
The reputation of the Graduate School for the Environment is built on the excellence of its teaching and the quality of its research. These will also be the foundations for your own successful career.
As a student emerging from the Graduate School with a doctorate or Master's degree, you will have instant credibility as you embark on your career.
Employers will know what your qualification from the Graduate School for the Environment means.
They will know first that your postgraduate research has met the standards expected by Lancaster Environment Centre – the institution responsible for awarding the Graduate School's qualifications. And given that Lancaster Environment Centre is one of the top three UK institutions for the impact of its research, employers will know that this is no mean feat.
They will know too that you have been taught by leading research-active scientists in purpose-built, state-of-the-art facilities – an environment that promotes the kind of rigour, excellence and fundamental scientific expertise that they are looking for.
And, finally, they will know that your ability to thrive in such a world-class setting means that you must have something about you – and that tends to be something that they would like to see in their own organisation too.
It all adds up to a head start for you in the jobs market.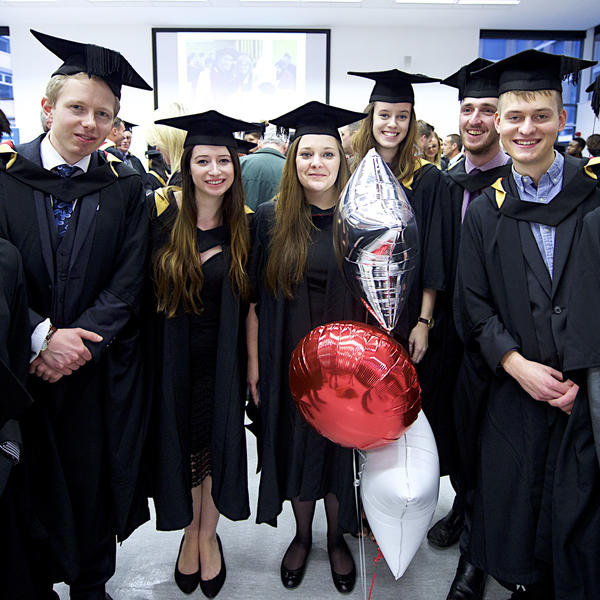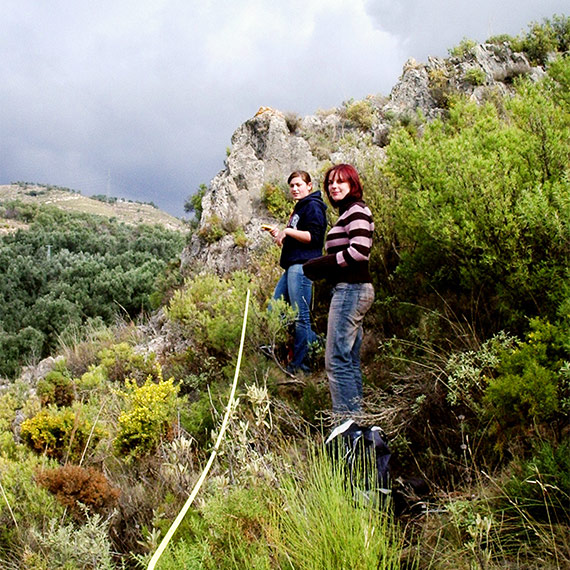 Real-World Skills and Experience
As one of our alumni, you will have proven fundamental science skills and the experience of applying those skills to address practical challenges. It is a combination that employers value.
A qualification from the Graduate School is not just a mark of academic quality, but of your readiness to make an impact in the workplace.
The Graduate School for the Environment is a place where world-class science has a world-class impact. Lancaster Environment Centre, for example, is one of the top three institutions in the UK for the impact of its research and the leader for knowledge exchange and commercialisation.
Add to that the established real-world reputations of Rothamsted Research and the Centre for Ecology & Hydrology, which is among the top British institutions for the impact of its environmental papers, and you have an organisation with a clear emphasis on the practical application of good science.
As a student emerging from the Graduate School, you will be able to point to a variety of ways in which your studies have given you a practical edge. Perhaps you conducted your research project in collaboration with an outside partner in the public or private sector; perhaps you were trained to use specific mapping tools, cutting-edge laboratory equipment or flood forecasting software; or perhaps you took advantage of the work placements we organise for our students, working on live projects of real commercial importance to the business involved.
Whatever you can point to, it won't be there by accident. We actively try to make sure that our programmes and modules give you this kind of practical know-how and experience because we believe that this is what will make you especially attractive to employers.
Built-in Career Opportunities
One of the keys to a successful career is having a network of contacts. At the Graduate School, you can make connections from day one – thanks to the many academic, business and government links that we have woven into our activities.
As a student at the Graduate School for the Environment, you will be part of a community and wider network that includes a host of potential employers.
The Graduate School is a great place to ready yourself for a career in the environmental sector – whether for a utility company or a non-governmental organisation, a research institute or a commercial enterprise, an environmental consultancy or a government department.
One reason for this is that all of these types of potential employers are involved in the life of the Graduate School. Some have offices at Lancaster Environment Centre; some play a teaching role as part of specific modules; some arrange work placements; some collaborate with us on research projects; some train their own staff here.
Every one of these connections represents a chance for you to make an impression during your studies – and a link that you might be able to take advantage of after you secure your qualification.
It's something that we have deliberately built into the everyday culture of the Graduate School. We have a dedicated Enterprise and Business Partnerships team whose job it is to foster these outside links. Thanks to their work, you can now benefit from established connections with over 2,000 different organisations around the UK, as well as an international network of agents, research collaborators and alumni.
That's over 2,000 potential employers and an array of possible international contacts – all of whom know the value of what the Graduate School offers, and all of whom know the qualities that you are likely to possess as one of our students.
Business Services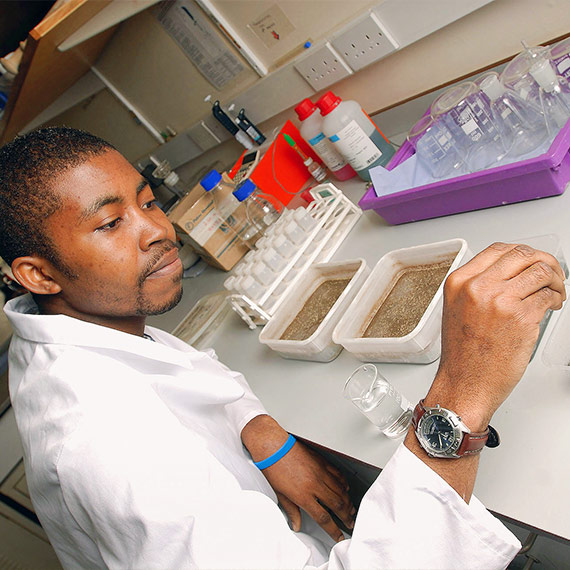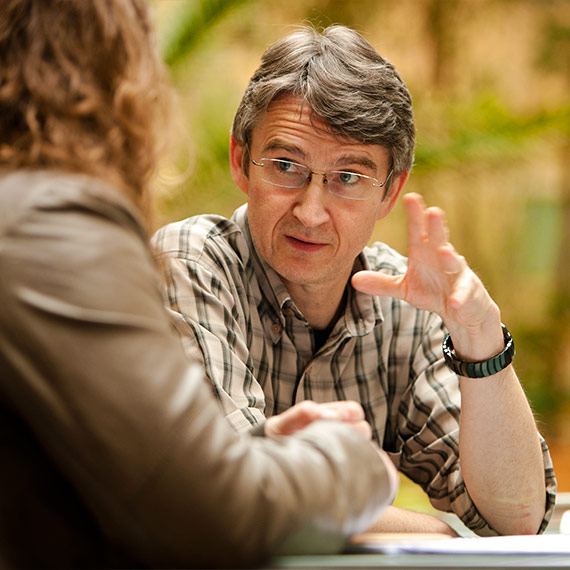 Practical Careers Support
We have a team dedicated to helping you find the right career, by bringing you together with potential employers and making sure that you know about all the latest opportunities.
As a student at the Graduate School for the Environment, you can take advantage of our dedicated career support throughout your working life.
A qualification from the Graduate School for the Environment immediately puts you ahead of the competition in the jobs market. But there are other careers-related advantages to studying here too.
Our Careers Team is available to you throughout your time here – and throughout your subsequent career. That opens up a lifetime of practical support.
You can book one-to-one appointments to discuss your career options, take part in practice interview sessions, try various psychometric tests to discover what career might suit you, receive news about the latest vacancies, find out what employers are looking for, arrange relevant work experience, and meet potential employers at careers events.
Whether you know what kind of career you want or you would like to find out more about your options, make sure you book an appointment at the Careers Service and we'll make sure you get the support you need.
Careers Service
Internships
All of our students and recent graduates can apply for relevant paid work experience through the Faculty of Science and Technology Internship Programme.
Work around your studies
The Internships programme provides full-time paid summer internship opportunities for Science and Technology students. The posts are advertised and recruited from April to May, and posts run from July to September. Part-time internships are available all year round at varying lengths to fit around your studies. You can receive up to £1,000 per month for full-time work. Part-time work is paid pro-rata.
Location and travel
Internships usually take place with a host organisation and you'll work from their premises for the entirety of the internship. The majority of businesses will be located in the North West of England, but opportunities outside this area are sometimes available.
Gain experience and skills
An internship will give you relevant work experience, whilst you are at university. This can be crucial to launching a successful career in Environmental and Biological Sciences. An internship will help you develop transferable skills such as:
Team working
Time management
Leadership
Networking
Commercial awareness
Benefits
Choose from a wide spectrum of science and technology roles
Test potential career options
Gain further employment - many employers use internships to test a new role and frequently offer graduate roles to interns
Internships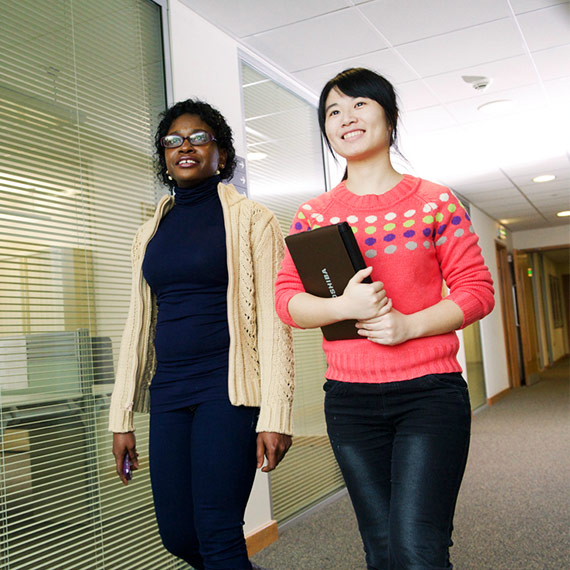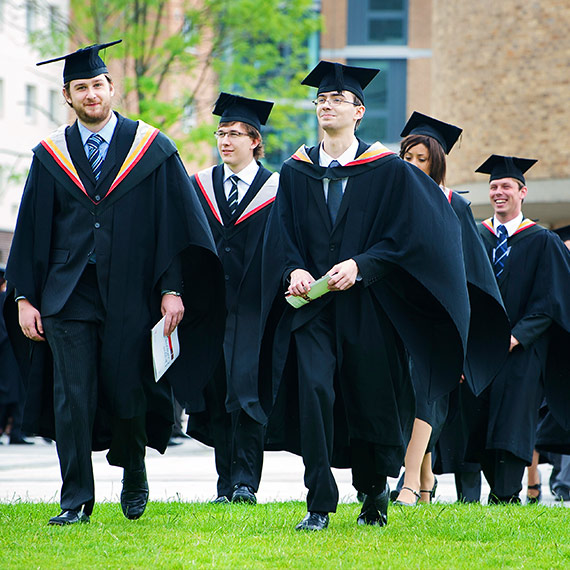 Meet our Alumni
Find out what some of our former students have gone on to do in their careers – and the way that their postgraduate qualifications have helped.
Browse our alumni