The Ruskin Twitter Bot Project
Ruskin said 'the sky is for all; … and yet we never make it a subject of thought'. For COP26, The Ruskin and PhD Candidate in the Department of History, Ben Wills-Eve, have developed a conversational Twitter bot to share content related to our shared planet, and pilot new models of digital engagement post-pandemic.
This Ruskin Twitter Bot Project aims to explore whether new digital tools like social media bots can provide engaging and educational access to museum collections, especially during this time of increased virtual provision following the Covid-19 pandemic. Social bots are automated social media accounts that can share information with users via tweets and interact with them through scripted replies. The Ruskin has selected a portfolio of images and developed three accompanying scripts, that resonate with themes relevant to the 26th UN Climate Change Conference (COP26). The Ruskin has manually tweeted these sets of images and scripted replies, modelling the behaviour of a bot. A starter tweet prompts users to reply 'yes' if they would like to see more content, followed by three threads each containing three tweets if requested through user interaction. These threads are included as Image Galleries on this page.
The aim of the research is to understand whether social media bots are useful for museums, and their virtual visitors. Ben Wills-Eve is gathering responses to the Ruskin bot via an online survey. The survey aims to find out what users think of the tool, the content it shares, and whether it would encourage users to engage with The Ruskin Whitehouse Collection online.
The project is a collaboration between The Ruskin - Museum & Research Centre, based at Lancaster University, and a PhD student in Lancaster University's History department, Ben Wills-Eve.
Curious? Help us develop new research into the use of social media bots by museums, by taking this short survey. You will be guided through a series of questions, and shown examples of the bot as it appears on Twitter. You do not need to use Twitter to take part.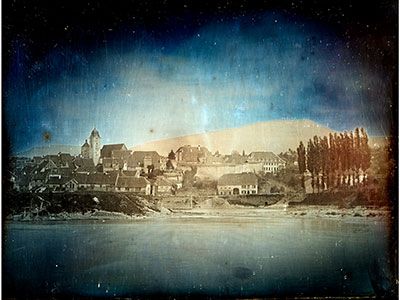 The Ruskin Twitter Bot: Clouds
Ruskin said 'the sky is for all; … and yet we never make it a subject of thought'. This set of images and scripted text explores Ruskin's views of the skies: from experimental studies to aerial perspective, to the first signs of climate change.
Research Projects & Exhibitions Under Development
If one of these projects sparks your interest, or you would like to support us, contact us on the-ruskin@lancaster.ac.uk