Grizedale sport
Playing sport is one of the best ways to meet new people and get involved with life in Grizedale. There's room for just about everyone, from the competitive to the just for fun, there is something for you.
The College has four superb squads for both netball and football where Grizedalians can represent their College at the centre stage. They are open to all abilities and no prior experience is required! So, if you want to get involved, challenge to win and have some wild sport team socials, the happy family of Grizedale welcomes you with open arms.
Football
Grizedale competes in the 4 College leagues against the other 8 Colleges. The leagues are ranked in order of competitiveness with the winning Teams, from the top 2 Leagues, representing the University at the annual Roses tournament. Grizedale recorded an unprecedented Leagues treble in 2019, with both the A & B teams going to Roses that year. Such a feat was a first in the College's history. The Club holds open trials in Michaelmas term and anyone who is enthusiastic is welcome to join one of the teams – no prior experience is needed. They have a Facebook page.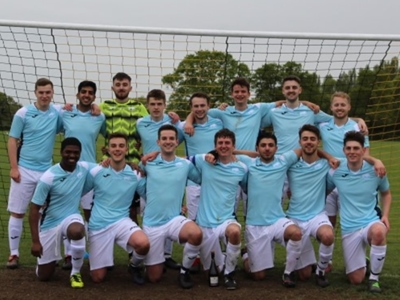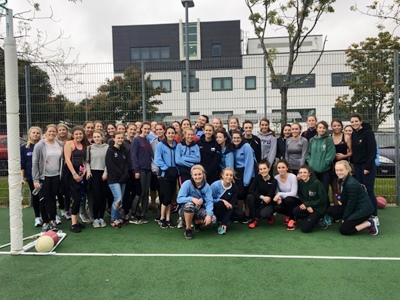 Netball
Grizedale's Netball teams compete in the College leagues against the other 8 Colleges. Our Club has had a recent rise in the rankings, having successfully won the College B League in 2020 and earned the right to represent the University at Roses. The Club has over 90 members who all play depending on their availability. They hold taster sessions in Michaelmas term, and all female students are welcome to join the club – no prior experience needed! If you would like to contact them, you can reach them on Instagram & Facebook.
Bar sports
Bar Sports is home to all sports you can play with a glass in your hand! If you prefer to not play in the rain, then you should think about joining the Bar Sports club. They play Pool, Darts, Dominoes and their home games in Grizedale Bar. They compete in the College Leagues and George Wyatt Cup – which they were last victorious in 2015. The club hold tasters in Welcome week and they welcome anyone with enthusiasm – no prior experience necessary. Bar Sports are notorious for their banter so, if that is more your scene, head over to their pages on Facebook & Instagram.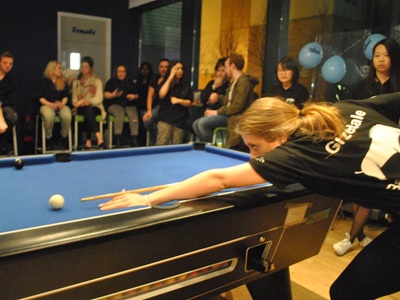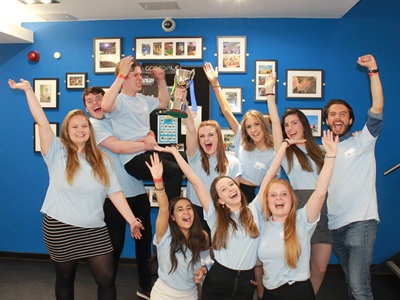 Warriors
Every summer, after exams are finished, we compete with local rivals Pendle in the annual Warriors tournament. Both colleges compete in matches that include e-sports, korfball, goalball, hockey, men's netball, table tennis, and much more! This is organised by the JCR Sports Officers of both colleges, and it takes place every year in June. Warriors Weekend is also a time for alumni who can compete in teams against current students. All three major sports have featured alumni teams.
Carter Shield
The Carter Shield is a cumulative inter-college sports event that takes place on three Sundays of every term. All nine colleges take part in a variety of sports to win points, and the college with the most points at the end of the year is awarded the Carter Shield trophy. It's free, fun, and invokes that great friendly rivalry between the colleges. Most importantly anyone can play – even with no experience in sport, everyone is welcome. Sports include archery, tag rugby, goalball, badminton, and much more!